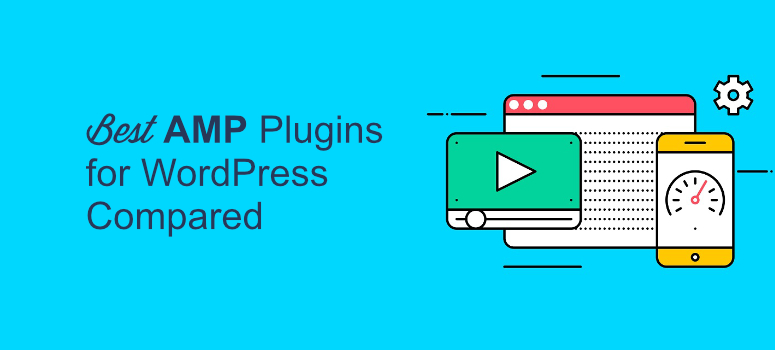 Are you looking for an AMP plugin for your WordPress website?
AMP, or Accelerated Mobile Pages, is an open-source initiative by Google that's aimed towards improving the browsing experience of mobile users on the internet.
This is done by offering super-fast load speeds to websites viewed on mobile devices so anyone who lands on these sites has quick access to its content.
This also helps improve the website's rankings on search engines.
So if you want to make your website appear in Google's search results, enabling AMP support on your site is a must. For that, you need to use a plugin that will support AMP for your web pages.
In this article, we'll tell you about the best AMP plugins that will help you accelerate the mobile pages of your website. But before we begin, let's understand how an AMP plugin works.
How Does an AMP Plugin Work
AMP was first announced in 2015. So any website that was built before 2015 may not support AMP by default. And even if you've built your site after 2015, you'll still want to make sure your website uses AMP to help your mobile visitors.
That's where AMP plugins come in handy.
By using these plugins, instead of rebuilding your website with AMP support, you can integrate the feature in your existing WordPress website. It will then work by offering a lightweight version of your site to anyone who visits with their mobile device.
This makes your website load incredibly fast for your mobile visitor offering them a quality browsing experience.
This is a great way of increasing the overall engagement on your site which can then boost your traffic and conversions.
Now let's look at the best AMP plugins that you can checkout.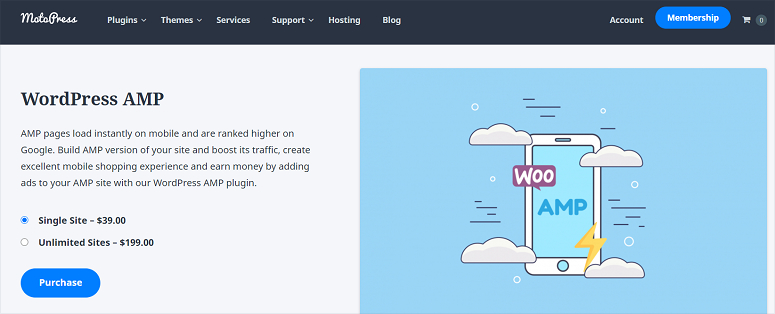 WordPress AMP Plugin can help you build an AMP version of your website without any changes on your existing site. With this plugin, you can not only increase your website load speeds but can also optimize your WooCommerce store.
It lets you track the traffic of your AMP pages and analyze the behavior of your visitors. WordPress AMP Plugin also supports various helpful plugins like All in One SEO and Yoast. Plus, it supports multiple content types and offers advanced design settings too.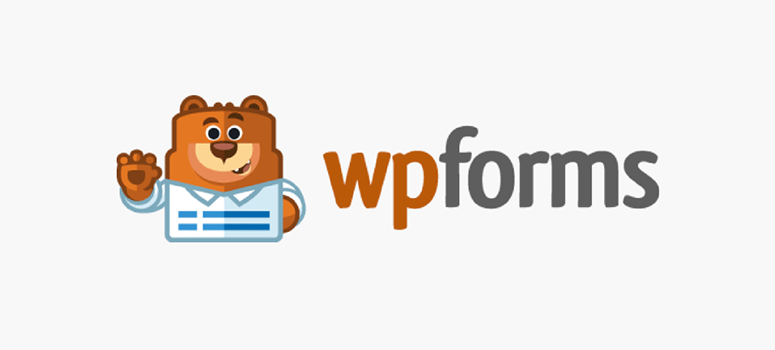 WPForms Lite is a contact form plugin that lets you create an AMP-supported forms for your website using its drag and drop builder. The plugin is loaded with amazing features for offering a great form building experience to its users.
The forms created with WPForms are 100% responsive and use smart CAPTCHA and Honeypot method to stop spam submissions. It also lets you create survey forms and analyze your data with interactive reports.
You can check out this post to learn how to create an AMP form with WPForms.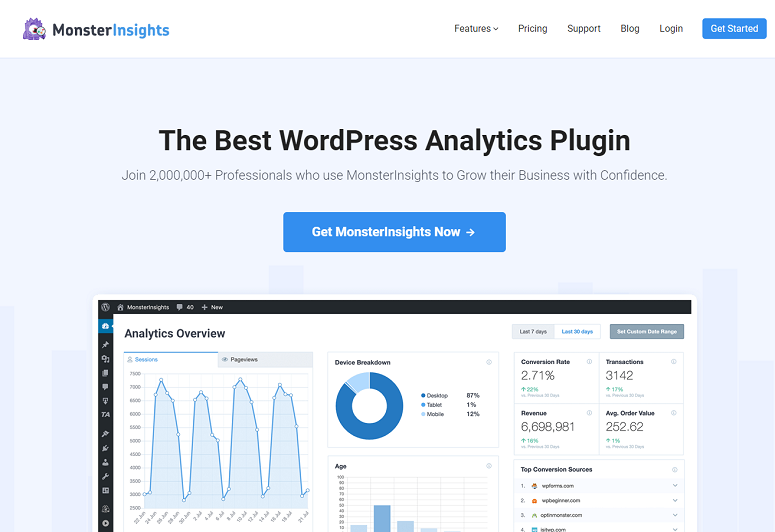 MonsterInsights might not be an AMP plugin in the strict sense of the term, but it'll help you track and analyze your AMP reports. With MonsterInsights, you can have an accurate report of your mobile analytics.
It'll easily detect instances when a visitor switches from your AMP pages to your normal website and maps those sessions for you. Apart from that, it'll also help you to track additional data like email summaries, search console reports, file download tracking, and a lot more.
Here's a bit more information about MonsterInsights.

AMP for WordPress is another powerful AMP plugin that offers great features. It will help you speed up your page's load times without writing a single line of code. The best thing about this plugin is supports plugins like WPForms, Contact Form 7, Gravity Forms, and others which makes creating contact forms super easy.
You can also use native commenting options, star ratings, content teasers, and a lot more. The plugin is compatible across browsers and will make your website look stunning across devices.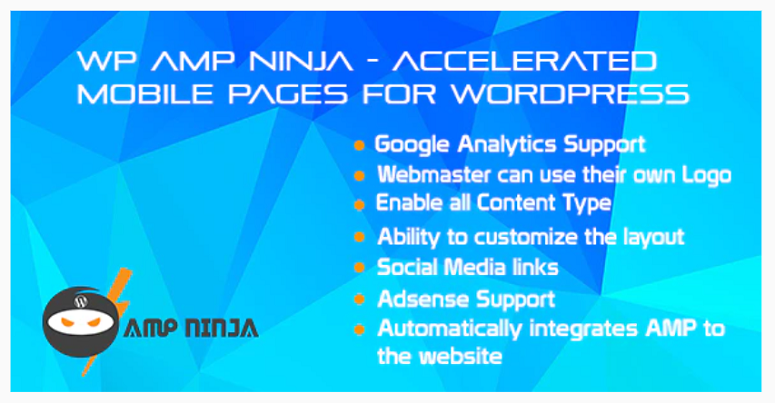 WP AMP Ninja is another amazing AMP plugin that can enable AMP support on your website with just a few clicks. This plugin does not need any configuration. You can simply install and activate it on your website to speed up your web pages for mobile devices.
WP AMP Ninja supports Google AdSense so you can continue monetizing your website. It also lets you track your visitors and monitor their performances through Google Analytics. This plugin is compatible across browsers and works well with most WordPress plugins.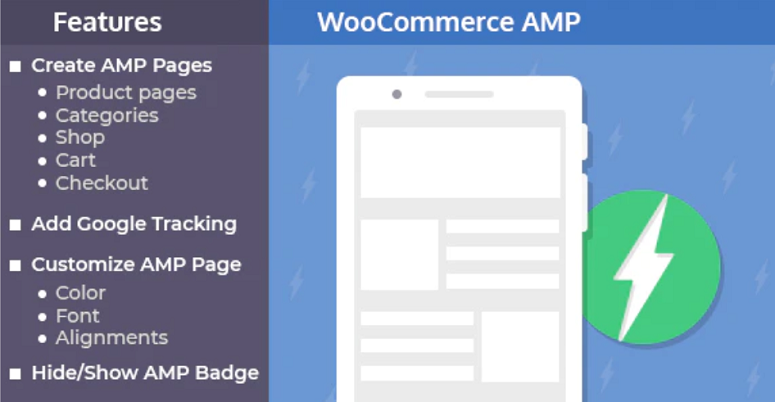 Just like the name suggests, AMP Plugin for WordPress will optimize your shop's pages including your category page and product page. This will load your store instantly and keep your visitors engaged for longer.
Using AMP Plugin for WooCommerce for your online store can help you grow your revenue by boosting your traffic as well as your sales. This plugin works with all WordPress versions up to 5.3 and works great with Gutenberg, too.

Official AMP Plugin for WordPress is one of the most popular AMP plugins in the WordPress market. This plugin supports all WordPress themes and plugins so you don't need to change anything on your website to use it. However, it will only work if your WordPress version is 4.9 or higher.
You use one of the 3 templates this plugin offers including standard, transitional, and reader. Each template will work differently. But you can use the standard model which will use AMP as the framework for your website. With this template, you don't need to have separate AMP and non-AMP versions for your site. That means your website will load extremely fast no matter which device your visitor is browsing from.

AMP on WordPress lets you create a complete AMP version of your website with just a few clicks. In doing so, it will seamlessly work on posts, pages, categories, tags, and archives. It also offers built-in support for Google Analytics, Google Tag Manager, Facebook Pixel, Yoast, Jetpack, Beaver Builder, Elementor, and other popular integrations.
This plugin will also automatically convert Contact Forms 7, Gravity forms and WPForms forms, Mailchimp For WP, and other features you likely use every day.

AMP for WP is another free AMP plugin for WordPress websites. It offers excellent support for various page builders like Elementor and Divi. You can also use infinite scrolling and Google fonts to make your website look stunning.
The plugin offers out of the box compatibility for All in One SEO, Yoast SEO, Rank Math, Genesis, SEOPress, Bridge Qode SEO, The SEO Framework, and Squrilly SEO Plugin. You can also use one of the three built-in AMP layouts that it offers. Other than that, it supports notification bars, social share plugins, and a lot more.

Schema & Structured Data for WP & AMP is a another AMP compatible plugin that adds Google Rich Snippets markup according to Schema.org guidelines to structure your site for SEO.
It has more than 35 schema types including blog posting, news articles, local business, and more. It also supports unlimited custom post types. Plus, this plugin lets you display your Google My Business reviews and its schema markup on your website.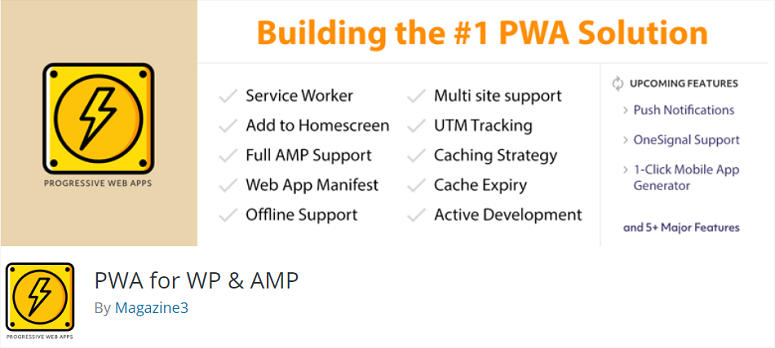 PWA for WP & AMP is another wonderful plugin you can check out. With this plugin, you can instantly change your website to an AMP-compatible site that will not only load your pages faster, but it will also help you rank in the top search results.
You can easily set up the plugin and understand its setup status with its intuitive dashboard. The plugin is packed with great features and is super flexible too.
These are some of the AMP plugins that you can try out. We hope you find this article helpful. If you did, you might also want to learn how to create an AMP form in WordPress.
Since AMP uses a lightweight version of your site for improved load speeds, it might affect the contact form's javascript functions and other elements. This article will show you how to create an AMP form without affecting your form's features or funcationality.