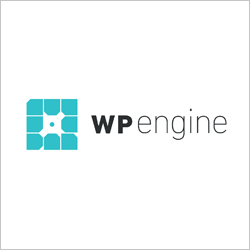 WP Engine is a popular hosting company in the WordPress industry known for its blazing fast and secure servers. It ensures security, automatic updates, timely daily backups, powerful resurrection, super caching, and more.
IsItWP users can enjoy WP Engine's exclusive deal that has no match. WP Engine discount code gets you 20% off on the first three months of their web hosting. The coupon code below will help you get the maximum WP Engine hosting discount.
Redeem WP Engine Coupon Code – 20% OFF + StudioPress Themes
Over the years, WP Engine has evolved from a hosting company to a digital marketing platform. Over 120,000 users trust it in 140 countries in the world.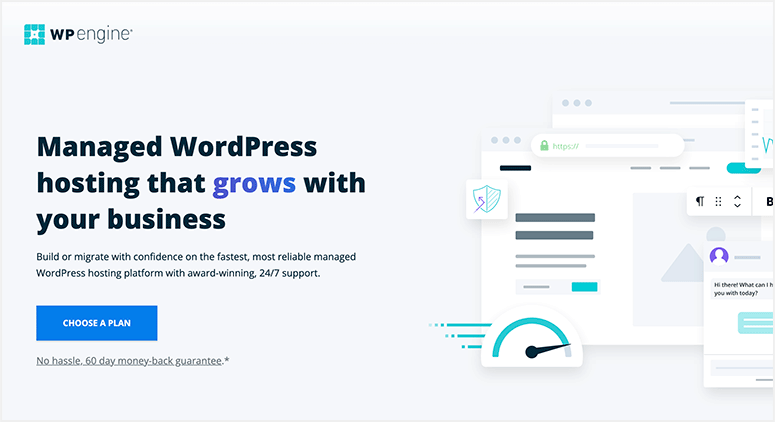 WP Engine offers a reliable, scalable, and secure WordPress hosting platform. It's a fully managed solution, which means a team of experts will help you in setting up your WordPress website and take care of your hosting server. You can sit back and relax while also focusing on the growth of your business.
It comes with easy workflows, quick setups, stress-free website launches, and complete maintenance. With WP Engine, you'll also get the Genesis Framework plugin and StudioPress themes.
It provides solutions for the agency, enterprise, and small and medium business owners. It even has an eCommerce hosting platform that's ideal for WooCommerce stores. If you'd rather cut straight to the chase, grab the best WP Engine coupon code now!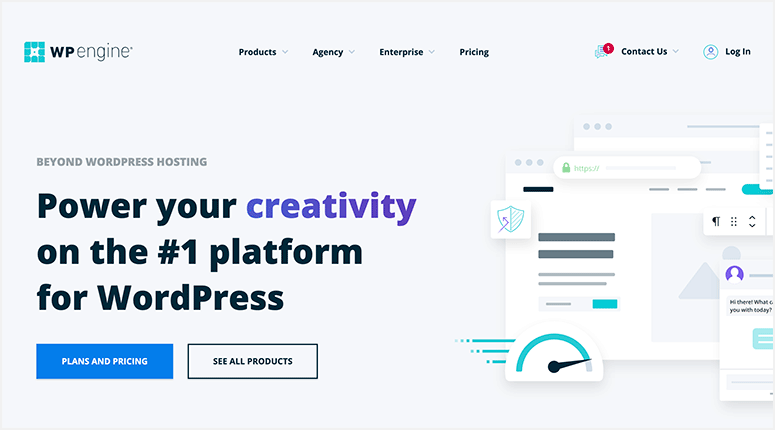 WP Engine helps agencies to build a powerful digital marketing experience for users. It helps accelerate innovation with easy and quick setups. The platform is highly flexible for agency owners to scale their businesses.
The WP Engine hosting platform gives you complete control of your website SEO. It builds an ideal situation where you can improve search rankings, reduce bounce rates, and boost conversions on your website. WP Engine also provides resources and industry insights to help you grow your business in the right direction.
WP Engine Agency Hosting Pricing: Starts at $23 / month.
WP Engine ensures a secure and protected platform where enterprise users can host their websites. The enterprise solution is built flawlessly with a high-performing infrastructure, allowing you to engage with more users and grow your business.
It also provides relevant marketing tools, current insights, and resources that you can use to compete with the top businesses in your industry. The enterprise solution comes with a team of experts, always giving you the support you need to perform out of the box.
WP Engine Enterprise Hosting Pricing: Starts at $23 / month.
Business WordPress Hosting by WP Engine is a reliable solution to host your websites. It's backed by highly technical staff and experts ready to help you with your site.
The business hosting service has servers on Amazon Web Services and Google Cloud Platform. WP Engine provides complete support and management of your servers, so you don't need to worry about critical setup. You'll get a fully optimized platform with WordPress installation to launch your website.
WP Engine Small and Medium Business Hosting Pricing: Starts at $23 / month.
Get the Small and Medium Business Plan Now
Follow the WP Engine discount referral link by IsItWP to get 20% off on web hosting.
Get Code

»

Get 20% OFF on WP Engine Web Hosting (Exclusive)
copy the code below and paste at checkout: