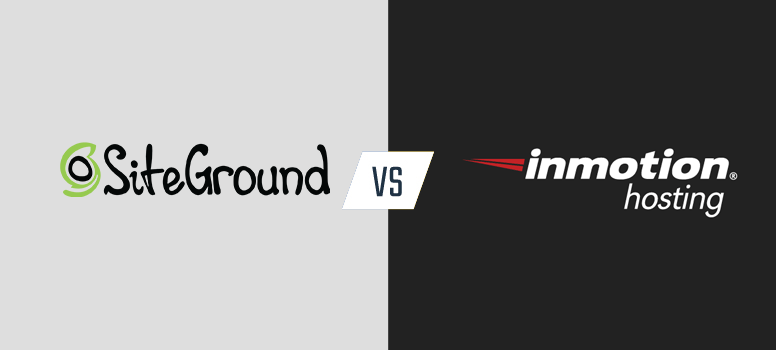 Are you looking for the best web hosting service? InMotion Hosting and SiteGround are 2 of the most popular web hosting services out there. But which one is better: InMotion Hosting or SiteGround?
Choosing the wrong web hosting provider can sabotage your online business and reputation. So we've written an UNBIASED web hosting comparison between InMotion Hosting and SiteGround so you can make the best choice for your needs.
SiteGround vs. InMotion Hosting – Overview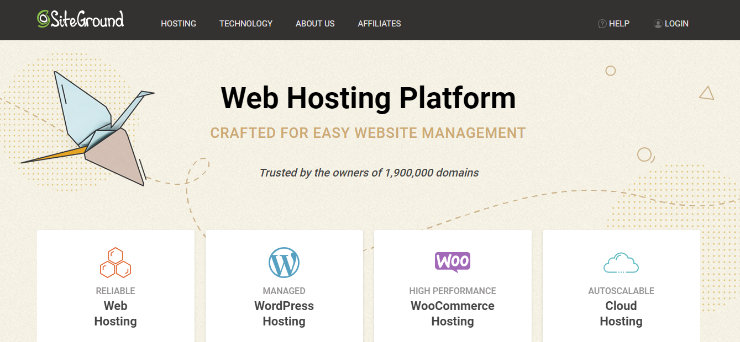 SiteGround was founded in 2004 and is an officially recommended web hosting provider by WordPress.org. They provide a wide variety of hosting options, including shared, WordPress, VPS, and dedicated server hosting.
They're one of the few hosting companies that lets users choose their preferred data center when signing up for a hosting service.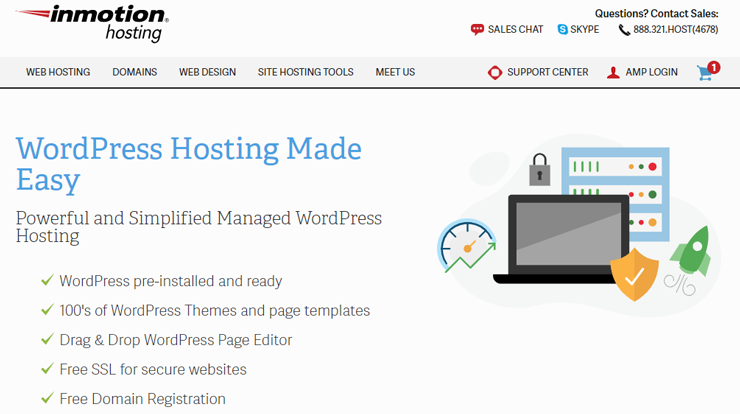 InMotion Hosting is another leading web hosting provider that comes with a lot of desirable hosting features. Just like SiteGround, they also let you choose your preferred data center when signing up.
On top of that, they offer an unmatched 90-day money back guarantee to try out their service risk-free.
Both are PCI compliant web hosting companies.
SiteGround vs. InMotion Hosting – Speed and Uptime
Speed and uptime are the most important factors you need to consider when choosing a web hosting service.
Almost every web hosting provider guarantees high uptime and super fast website speed. SiteGround and InMotion Hosting are no different. So we decided to put these hosting providers to the test to see if they live up to their hype.
To conduct speed and performance tests on their hosting servers, we signed up for a shared hosting plan from each hosting provider and built a WordPress website. To mirror a production environment, we installed a default WordPress theme, published dummy content, and uploaded some images.
Then we conducted a few different speed and uptime experiments on these test sites using following tools:
Pingdom
Load Impact
Bitcatcha

According to Pingdom's website speed test, our SiteGround test site took only 649ms to load when tested from Dallas, Texas. That's faster than 95% of all tested sites.

We conducted the same test on our InMotion Hosting test site. The site loaded in 982ms, which is faster than 90% of all tested sites, but slower than our SiteGround site.
To get the whole picture of server performance, we wanted to analyze how these test sites would withstand a traffic surge during a peak load time. For our traffic surge test, we used a popular testing tool, Load Impact, and sent some virtual users (VU), up to 100, to our test sites.

While our SiteGround site performed almost consistently, as you can see in the chart, there were some spikes once there were around 50 users at the time. That means the website slowed down for a few moments, and then it reverted back to normal after a few seconds.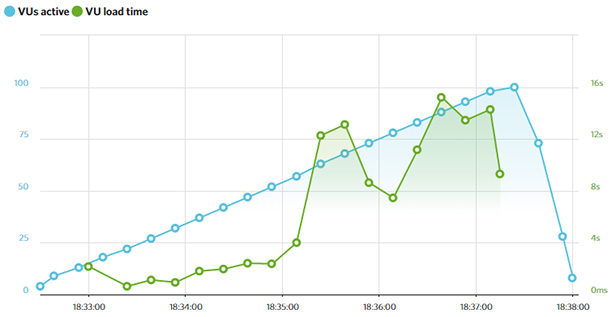 However, our InMotion Hosting site only performed well until it reached 25 users. After that, it slowed down significantly. Their server's performance wasn't consistent throughout the test.
We also used Bitcatcha, another testing tool, to record the page load time from 8 different geographical locations.

Our SiteGround site was rated D and our InMotion Hosting site was rated C by Bitcatcha.

Winner: SiteGround
SiteGround vs. InMotion Hosting – Ease of Use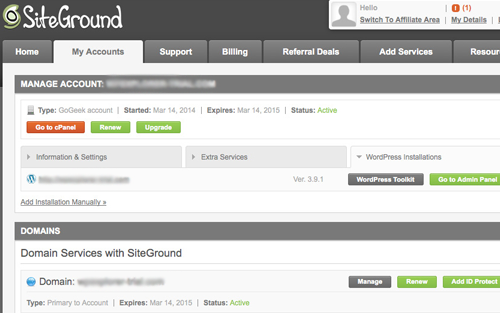 Both SiteGround and InMotion Hosting provide cPanel access to users for managing their web hosting accounts. Plus, their 1-click installers help you quickly install popular website scripts such as WordPress, Joomla, Drupal, etc.
If you're looking to build a website quickly and easily without having to hire a professional developer, you can use the website builder that's shipped with your hosting plans.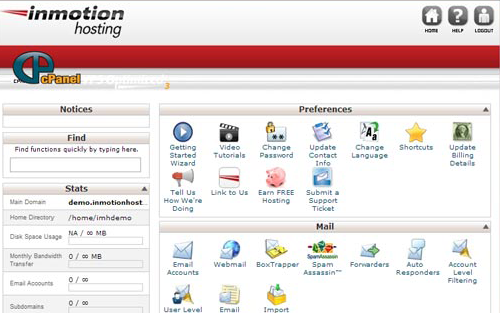 With SiteGround, you'll get a basic drag and drop builder that helps you create a website the way you want. InMotion Hosting, on the other hand, offers a WordPress-based page builder known as BoldGrid, which was developed in-house exclusively for InMotion Hosting users.
Winner: It's a tie
SiteGround vs. InMotion Hosting – Features
When it comes to features, InMotion Hosting stays ahead of the curve. Of course, SiteGround comes with tons of great features to get your site up and running, including free daily backups, SSD storage, CloudFlare CDN.
Related: 10 Best CDN Services to Speed Up Your Website.
However, InMotion Hosting goes above and beyond.
Let's take a look at how InMotion Hosting stacks up against its competitors in terms of features:
90-day money back guarantee: Their industry leading money back guarantee lets you try out their hosting service risk-free for 90 days.
More disk space: InMotion Hosting provides 4X more disk space than SiteGround with their WordPress hosting plan.
Free advertising credits: While SiteGround doesn't offer marketing credits with any of their plans, you'll get $150 worth of ad credits for free with InMotion Hosting.
Free staging environment: With InMotion Hosting, you can easily test updates before they go to the production site.
Winner: InMotion Hosting
SiteGround vs. InMotion Hosting – Support and Documentation
SiteGround provides excellent 24/7 support via 3 modes: live chat, phone, and email. They also regularly update useful tutorials and videos to help users quickly find answers to their pertinent questions.
Conversely, InMotion Hosting provides 24/7 support via the same 3 modes as SiteGround. Plus, they offer live support via Skype! Their robust knowledge base consists of hundreds of helpful tutorials that guide you through every aspect of building a website with InMotion Hosting.
Winner: InMotion Hosting
SiteGround vs. InMotion Hosting – Pricing
Let's make a head-to-head comparison between the pricing for different hosting options from SiteGround and InMotion Hosting:
| | Shared | WordPress | Reseller | VPS | Dedicated |
| --- | --- | --- | --- | --- | --- |
| SiteGround | $3.95 /mo. | $3.95 /mo. | $42/credit/year | - | $269.00 / mo. |
| InMotion Hosting | $3.99 /mo. | $4.99 /mo. | $13.99 / mo. | $19.99 / mo. | $105.69 / mo. |
From the table, it's evident that SiteGround is an affordable hosting service for beginner-level users. Their shared and WordPress hosting services are cheaper than those offered by InMotion Hosting.
You can also use our SiteGround coupon to get BIG discounts.
Winner: SiteGround
Recap – SiteGround vs. InMotion Hosting
After our comparison, we believe SiteGround is far better than InMotion Hosting. SiteGround comes with all the essential features to kick off your new site. They're faster than InMotion Hosting, and have your back with excellent support whenever you need assistance.
SiteGround is very popular among the WordPress community. In fact, it's one of the officially recommended web hosting providers by WordPress.org.
You should also check out these hosting comparisons between,
We hope this article helped you find the best web hosting service for your budget and needs. If you enjoyed this article, check out our full InMotion Hosting review and in-depth SiteGround review.