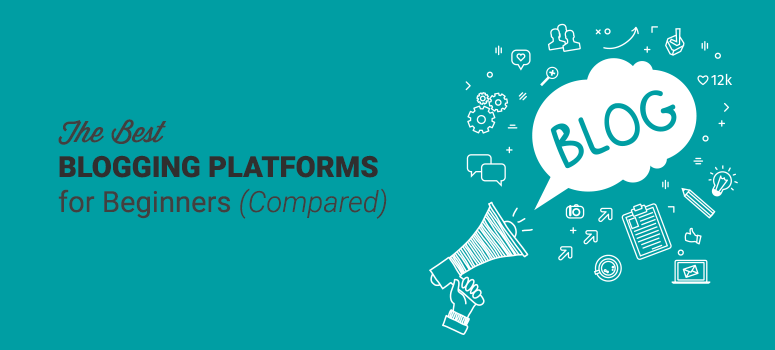 Looking for the best blogging platform to start your new blog?
We know it's easy to get overwhelmed with all the different blogging platforms available on the market.
That's why, in this article, we'll share some of the best blogging platforms for beginners and help you choose the one for your blogging needs.
Here are the blogging platforms we'll be comparing in this article.
Choosing the Best Blogging Platform – What to Look For?
Not every blogging platform is created equal. Just because a platform is popular, doesn't always make it the best choice for your unique needs.
Before you dive in and choose a blogging platform, there are a few factors you need to consider:
Your Purpose
Understand why you want to create a blog. Below are a few reasons why people start a blog:
Demonstrate authority
Write a journal
Once you understand your blogging purpose, double-check whether your preferred blogging platform helps you fulfill it.
Ease of Use
Ease of use is another important factor you'll need to consider when choosing a blogging platform. If the interface is not convenient, you'll be spending a lot of hours figuring out how to get things done.
Monetization
WordPress.com, for example, doesn't allow you to monetize your blog with Google AdSense or affiliate marketing. That means, if your goal is to make money blogging, then you'll want to double-check that your blogging platform allows you to earn money the way you want.
Now that we know what you should be looking for in a blogging platform, let's look at the best options on the market.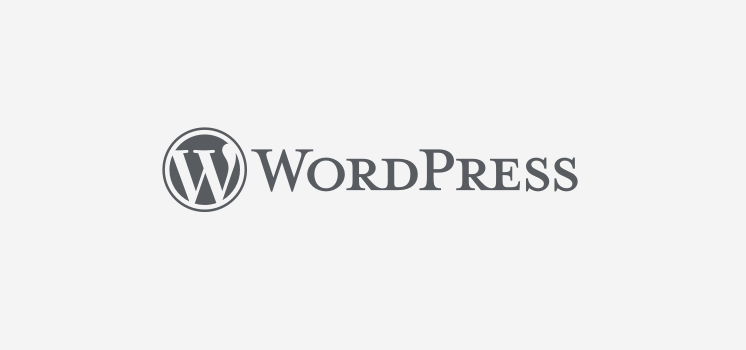 WordPress.org, also known as self-hosted WordPress, is the most popular blogging platform in existence.
While WordPress.org was originally built as a blogging platform, it's now transformed into a fully-fledged content management system. With self-hosted WordPress, you can create any type of website, including eCommerce stores, forums, niche social networks, and so on.
To start a blog with WordPress.org, you'll have to own a domain name and a web hosting plan, and then install WordPress on your web host.
A domain name cost can vary. On average, a domain name will cost $14.99+ per year, and web hosting services cost $7.99 per month to start a WordPress blog. Because the combined cost of the domain and hosting service is high, we worked out a deal with Bluehost for IsItWP users.
You'll get a free domain name, free SSL, and 65% OFF on WordPress hosting. So, you only have to pay $2.65 per month.
Note: It's easy to confuse WordPress.org with WordPress.com, so we recommend you to check out the differences between WordPress.org and WordPress.com
Pros:
It gives you full control over your blog
You can easily customize the look of your blog with free or premium WordPress themes
You can also enhance the capabilities of your blog with WordPress plugins
It's easy to integrate with Google Analytics
Cons:
Managing your own blog comes with a bit of a learning curve
Starting a blog requires a budget for a domain name and web host
Managing security and backups is your responsibility
Pricing: FREE
Get started with a WordPress blog today!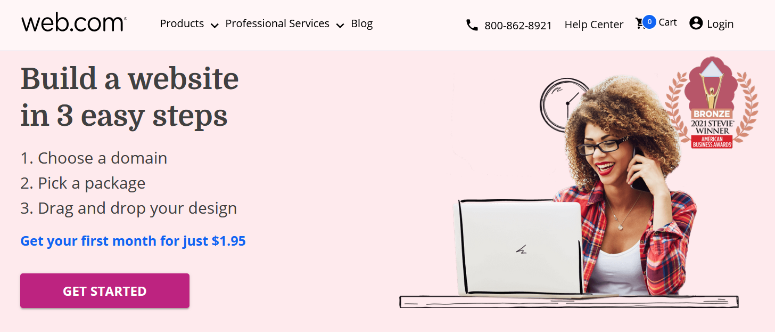 Web.com is a popular do-it-yourself website builder that's been around since 1999. With its intuitive drag and drop builder, you can easily create any type of site including a blog, no technical knowledge needed.
Plus, Web.com offers a ton of ready-made website templates to get you started FAST. Customizing the templates is as simple as pointing and clicking. You can also quickly add elements like contact forms, photo galleries, videos, social media buttons, and more.
Best of all, you can get started for a super low price.
Pros:
The drag and drop builder makes it easy to design your blog
You can add unlimited pages to your site
It comes with a free domain name, business email address, SEO tools, website analytics, and more
Cons:
Blogging functionality is limited compared to other platforms like WordPress.org
Switching to a different platform in the future will be difficult since Web.com is a proprietary site builder
Pricing: Web.com's Starter website plan starts at only $1.95 per month. You can upgrade to the Marketing plan, which comes with additional SEO features, starting at $2.95 per month. And the eCommerce plan starts at $3.95 per month.
Get started with Web.com today!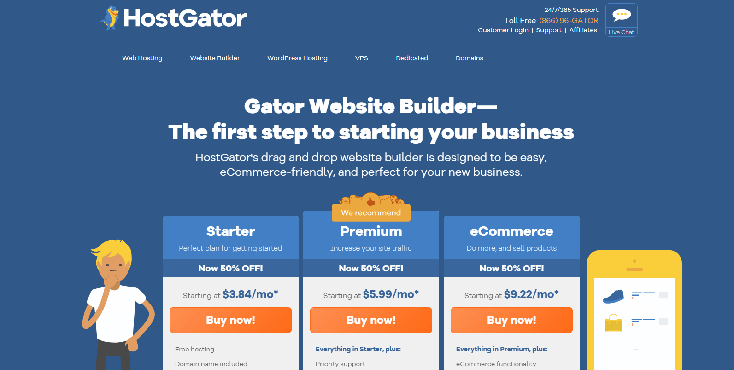 Gator Website Builder is an all-in-one website builder that lets you create any kind of website, including a blog, small business site or eCommerce site.
Whether you're a beginner or a professional blogger, you'll find Gator website builder very useful.
Pros:
It provides free domain name registration with any plan
It comes with 200 mobile-optimized designs
Includes access to analytics, social and productivity tools
Friendly customer support that is available 24/7 and 365 days a year
Cons:
Unlike other blogging platforms, HostGator's website builder is not free of cost
It's not as feature rich as WordPress.org
It offers limited customization options
Pricing: The starter plan costs $3.84 per month. Its premium plan costs $5.99 per month, which also includes priority support. And, the eCommerce plan costs $9.22 per month.
Get started with Gator Website Builder today!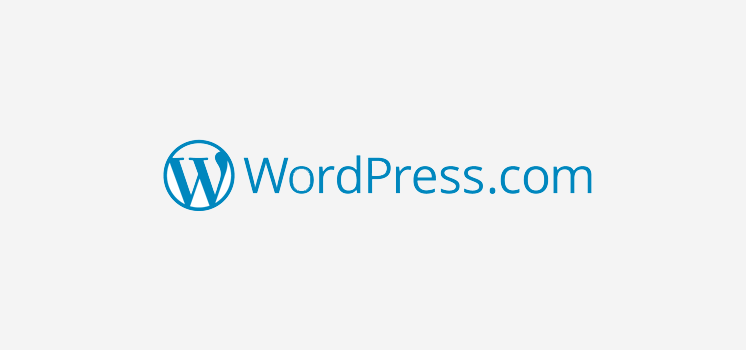 If you want to start a free blog with WordPress, then you might want to choose WordPress.com.
WordPress.com is free, and it's the best blog hosting platform managed by the same folks behind WordPress.org. With WordPress.com, you can start a free blog and upgrade your subscription with options like a custom domain name, additional storage, and more.
Pros:
No setup required
No budget required
No need to manage security and backup yourself
Cons:
You can't monetize your free blog with Google AdSense or affiliate marketing
To add a custom domain name that your visitors can easily remember, you'll have to upgrade to a premium plan
Switching to another blogging platform can be expensive because you'll have to pay for site redirection even after switching
Pricing: It has a free Basic plan. The Personal plan costs $48 per year, the Premium plan costs $96 per year, and the Business plan costs $300 per year.
Get started with WordPress.com today!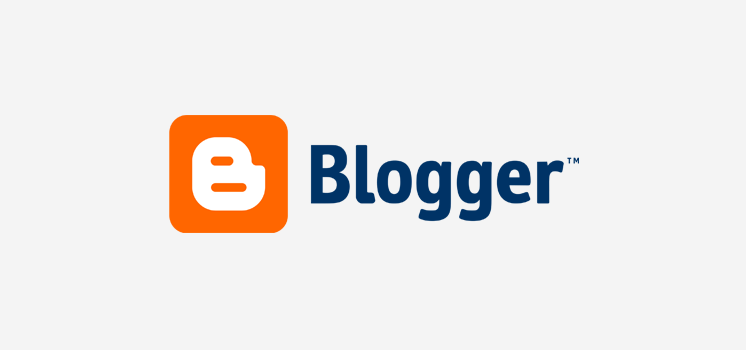 Blogger.com is a free blogging platform by Google. Similar to WordPress.com, you can easily create a new blog on Blogger without having to spend a dime. Plus, you can monetize your free blog with AdSense, affiliate marketing, and more.
Pros:
Easy setup and no budget required to start a blog
Unlike WordPress.com, you can use a custom domain without having to pay a subscription fee to Blogger
Monetize your blog the way you want
Cons:
Customization is limited
You can't add enhanced functionalities like an eCommerce store to your blog
According to Blogger's Terms of Service, they can suspend your blog at any time without prior notice.
Pricing: FREE
If you're already using it and looking for other options, then check out this article on moving a blog from blogger to WordPress.
Get started with Blogger today!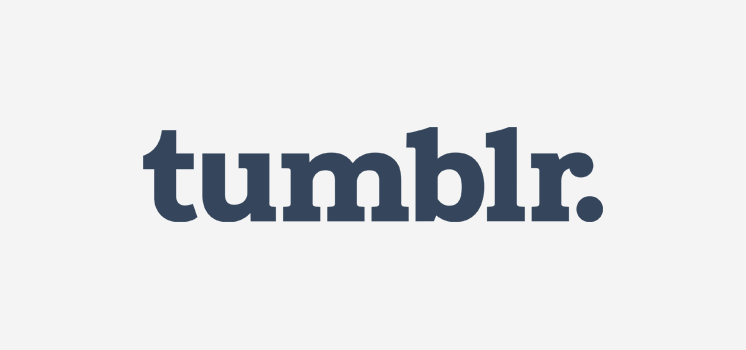 Tumblr is a blogging, microblogging, and social networking tool that lets you effortlessly share anything on the web, including photos, quotes, and more. It's probably the most easy-to-use blogging platform in existence. Tumblr appears to have a younger user demographic in comparison with other social networks. Currently, it hosts over 417 million blogs.
Pros:
The easiest free blogging platform in existence
It has an integrated social media component
Unlike other social media sites, Tumblr gives you the ability to heavily customize your own page
Cons:
Compared to other blogging platforms, Tumblr comes with a limited set of features
While you can choose from an extensive collection of Tumblr themes, you don't have control over formatting, similar to other platforms like WordPress.com
Exporting your site to another platform can be quite difficult
Pricing: FREE
Get started with Tumblr today!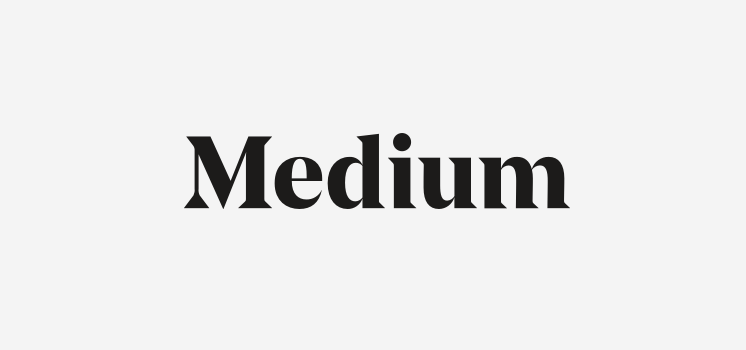 Medium is an online publishing platform launched in August 2012. It also lets you follow, read, and interact with the stories that matter most to you. Medium has a great built-in tool to import content from anywhere on the web and share it with your followers.
Pros:
Medium is an easy-to-use publishing platform that doesn't require any setup
With Medium, you can focus on what you're really good at: writing. You can count on the platform for everything else, including the design
It comes with a powerful reporting tool that helps you understand how your readers engage with your content
Cons:
No monetization is allowed
Limited control over your content
Limited features are provided compared to other platforms
Pricing: FREE
If you're already using Medium and looking for an even better platform, then check out our guide on how to migrate from Medium to WordPress.
Get started with Medium today!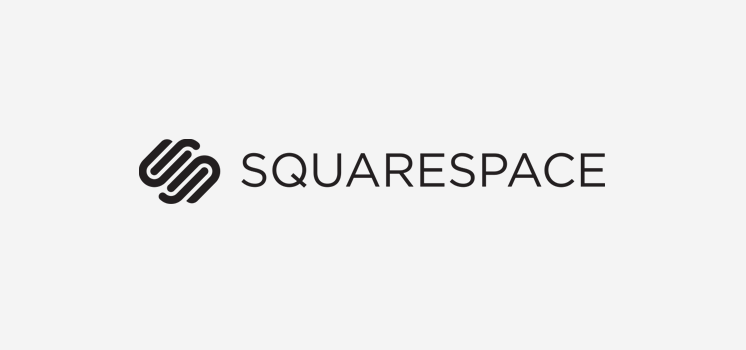 Squarespace is another website builder that lets you create a stunning website without any coding skills. Squarespace enables you to choose from dozens of site templates for your website. Each template comes with hundreds of customizable features. With an annual Squarespace subscription, you can even waive off the domain name registration fee.
Pros:
It's a nice platform to easily build a basic website
It also allows you to integrate an eCommerce storefront into your site
You can choose from an extensive collection of highly-customizable site templates
No transaction fee is charged for eCommerce transactions
Cons:
Unlike other site builders such as Wix.com, Squarespace doesn't allow you to build a free website
Limited marketing tools are available
No third-party apps or extensions are allowed
Pricing: The Personal plan costs you $12 per month, the Business plan costs $18 per month, and the Basic Online Store plan costs you $26 per month.
Here are some of the best Squarespace alternatives you don't want to miss. Also, check out our step by step guide on switching from Squarespace to WordPress.
Get started with Squarespace today!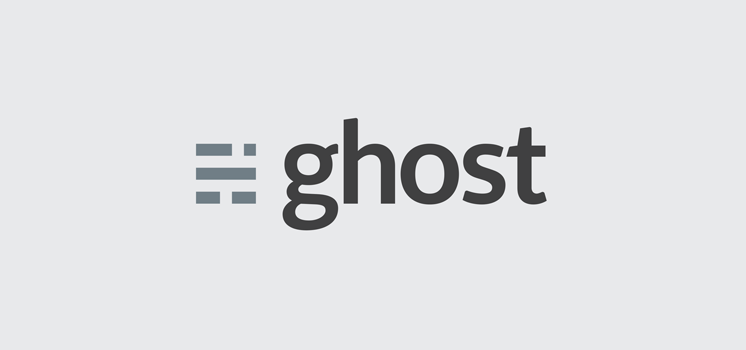 Ghost is a minimalist blogging platform that makes it extremely easy to start a blog and publish content. It is designed to simplify blogging for both individual bloggers and online publications. Just like WordPress, Ghost is also available in both hosted and self-hosted platforms.
Ghost is best suited for bloggers and publications that need seamless authoring experience, so they can focus exclusively on the content being created.
If you're looking to build an entry-level website with a limited budget, Ghost might not be the right solution.
Pros:
Clean, clutter-free, and easy-to-use interface
Built-in SEO and distribution tools
No setup required for the hosted version
Cons:
Self-hosted version works best on VPS servers and above
Compared to WordPress, running cost will be high
Only limited themes and plugins are available in the marketplace
Pricing The basic plan costs $29 per month.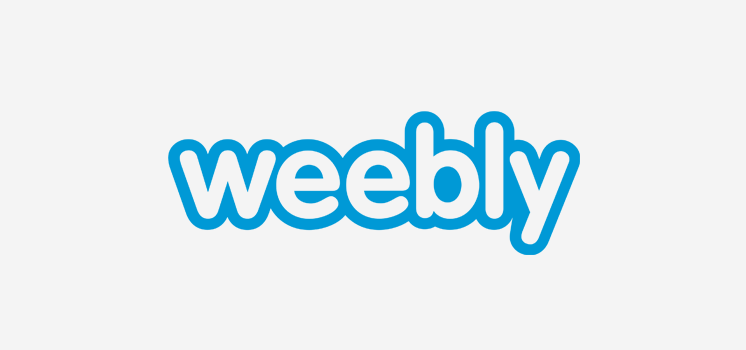 Weebly lets you quickly build a website the way you want with its easy-to-use drag and drop builder. You can add a blog and even integrate an eCommerce storefront onto your Weebly website.
Pros:
A free plan is available that lets you start a basic website on Weebly.com subdomain
All plans come with free SSL
You can easily start and grow your email list with Weebly Promote
Cons:
Exporting Weebly to another platform is difficult
Limited integration with third-party platforms
Limited built-in features to create a website
If you're are Weebly user and looking for a more flexible platform, then check out this guide on how to move your website from Weebly to WordPress.
Pricing: The starter plan costs $8 per month, and the Business plan costs $25 per month.
Get started with Weebly today!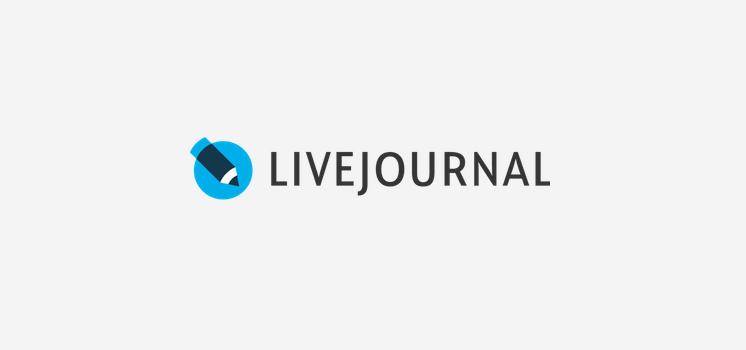 LiveJournal is a social network where your users can keep a blog, journal, and connect with like-minded people. If you need more robust features like polls and image uploads on your free LiveJournal blog, then you might consider upgrading to a paid plan.
Pros:
It's a combination of blogging and social media tools making it the best blogging platform for writers
Besides blogging, users can send and receive private messages, join communities, befriend other users, and more
Available in many languages
Cons:
LiveJournal ads will be shown on free blogs
Unlike other platforms, you can't find professional templates
Not suited for businesses or professional blogging
Pricing: FREE
Get started with LiveJournal today!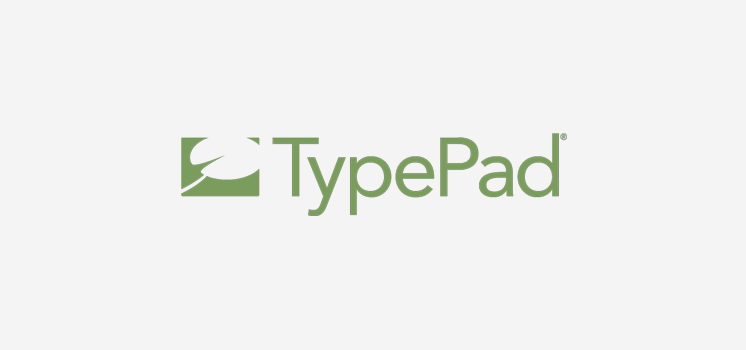 TypePad is a blogging service owned by Endurance International Group. Unlike other blogging platforms, you'll have to subscribe to a premium plan in order to run a TypePad blog. With TypePad, you get full control over content monetization, unlimited storage, and personal support.
Pros:
Thousands of templates are available to customize your blog's design
Easy integration with Google Analytics
Built-in tools for search and social discovery
Cons:
Since TypePad is a hosted platform, it offers limited customization
It's a 100% blogging platform, meaning you won't be able to add enhanced features like an eCommerce storefront with your TypePad blog
Pricing: The starting plan costs $8.95 per month and the unlimited plan costs $14.95 per month.
Get started with TypePad today!
13. Wix: Freemium Site / Blog Builder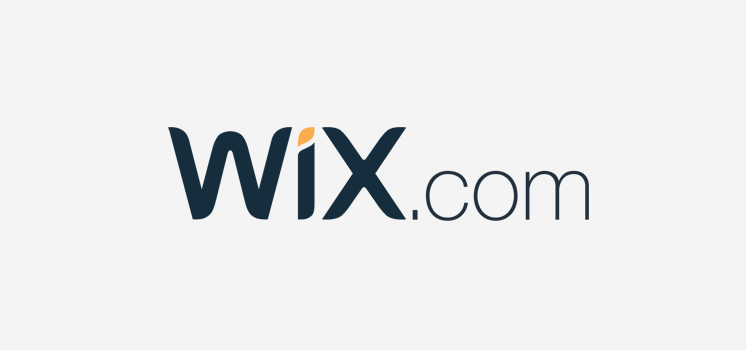 Wix is a drag and drop builder that allows you to create any type of website, including a blog, business website, eCommerce store, and more. You're given hundreds of beautiful templates to build a Wix website with. You can integrate a blog into your website via the Blog app. With the free plan, you'll be given 500 MB storage and 1 GB bandwidth. If you want to remove the Wix branding, add Google Analytics tracking, and use your own domain, then you'll have to purchase a premium plan.
Pros:
You can create a website the way you want with the drag and drop builder and hundreds of free templates
You get a mobile-optimized site that looks great on all devices
With a premium plan, you can enhance the functionalities of your website such as eCommerce storefront integration
Cons:
Your website will display Wix-branded ads unless you upgrade to a paid version
Wix is best suited for beginner level users to build very basic websites, so you may get frustrated with limitations if you're not a beginner
There are only a few third-party integrations available
Pricing: The starter plan costs $11 per month and the eCommerce plan costs $17 per month.
The Best Blogging Platforms – Our Pick
If you're serious about blogging, then we strongly recommend you to use self-hosted WordPress (WordPress.org). It comes with a complete set of tools to get your blog up and running.
You can easily enhance its features by installing the right set of WordPress plugins on your blog.
Web.com is the best blogging platform for developers to set up a blog from scratch. It's compatible with WordPress and lets you drag and drop components to customize your blog.
WordPress.com and Blogger.com are the perfect blogging platform for freelancers. With limited resources, you can start a blog right away and won't get easily distracted.
Tumblr is the best blogging platform for photographers, artists, and creative agencies. It has been a popular choice for youngsters to create a blog and connect it with social networks.
Related: 11 Best QuickBooks Alternatives for Small Businesses
We hope this article helped you find the best blogging platform for beginners.
If you liked this article, you might also enjoy how to start a blog, step by step.