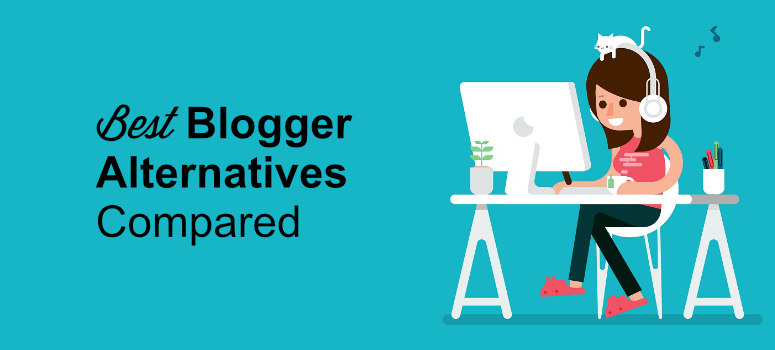 Are you looking for popular alternatives to Blogger? Blogger.com is a blogging platform by Google that lets you start your own blog for free of cost.
Many users start with Blogger and as they grow their blog, they'll look for a better alternative that makes it easy to scale and grow their blog. In this article, we'll be comparing some of the best Blogger alternatives and help you decide which one is best for your needs.
Why Look for Blogger Alternatives
Since Blogger is a free platform, it comes with several limitations. Here are some of the cons of using Blogger that might make you look for Blogger competitors.
You don't own your blog: Blogger is a platform that's owned by Google. This means Google can dismiss any blog at any time without any prior notice.
Limited customization options: You can add the built-in gadgets like ads, subscription links, contact form, etc to your Blogger site. But these gadgets offer a limited possibility for customization which can be really frustrating.
Limited features: As you grow your blog, you might want to integrate additional features into your blog, like membership or eCommerce store. With Blogger, you can't make it happen.
Limited design options: Compared to other platforms like WordPress, Blogger offers limited design options.
Let's now move on to check out some of the best Blogger alternatives that you try out.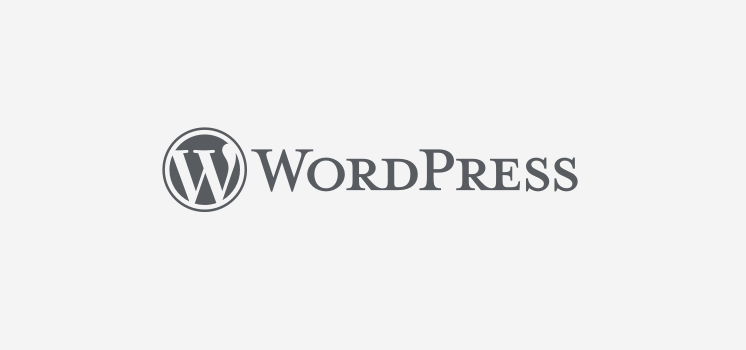 WordPress is a free and open-source platform that lets you create a blog without any professional help. WordPress is so flexible that you can build any kind of websites with ease.
It offers you thousands of themes and plugins both free and premium using which you can enhance your blog's appearance and extend its features. You can also translate your site to several other languages, add social share features, and do a lot more with the plugins.
You can use the built-in page builder Gutenberg (block editor) to customize your site. There are also plenty of powerful page builders you can buy to use on top of WordPress including SeedProd and Thrive Suite. These make it easy to design your blog visually with readymade templates and drag and drop functionality.
For more details, check out Blogger vs. WordPress. Plus, see our complete WordPress review.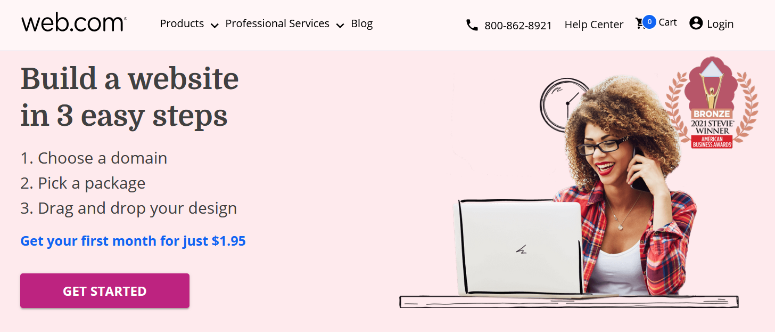 Web.com is a popular do-it-yourself website builder that's both easy-to-use and very affordable. With Web.com, you can quickly build a blog in 3 steps; simply pick your domain name, choose a package, and drag and drop your design.
Web.com also offers tons of professionally designed website templates that can be customized by pointing and clicking. And you can add features like photo galleries, videos, contact forms, and social media buttons in a snap.
Aside from a free domain name, all Web.com plans also come with a business email address, SEO tools, autosave & backup, website analytics, and more.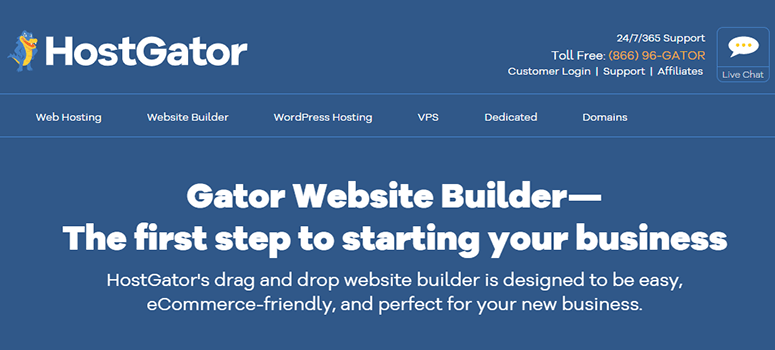 The Gator Builder by Hostgator is another drag and drop builder that allows you to get your blog up and running. With your blog, you can even integrate a full-fledged eCommerce platform quickly and easily
The best thing about this builder is that it offers everything you need to get started, ranging from web hosting, free domain name to SSL.
You might also want to check out our Gator Website Builder review.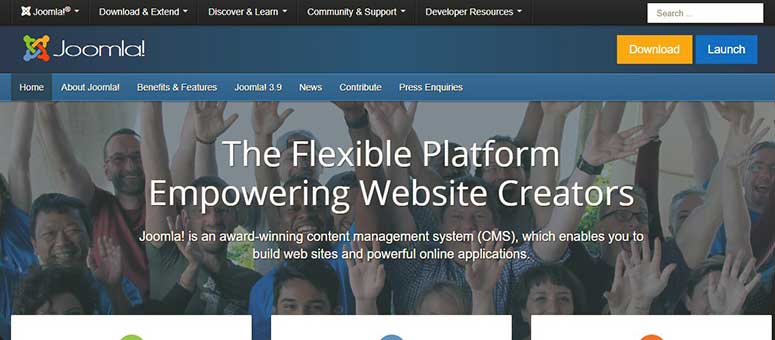 Joomla is a free and open-source content management platform that lets you create a blog like a pro. Many hosting providers offer a quick Joomla installation option so you can have your Joomla site ready without any extra effort. Just like WordPress, Joomla is also built with non-web developers in mind, so it is shipped with great customization options that you'll absolutely love.
You can choose from a lot of templates and extensions. Just like Blogger, Joomla templates also let you change your blog's appearance.
With Joomla extensions, you can add additional features to your site. Plus, you can translate your site to several other languages without the help of any third-party extension.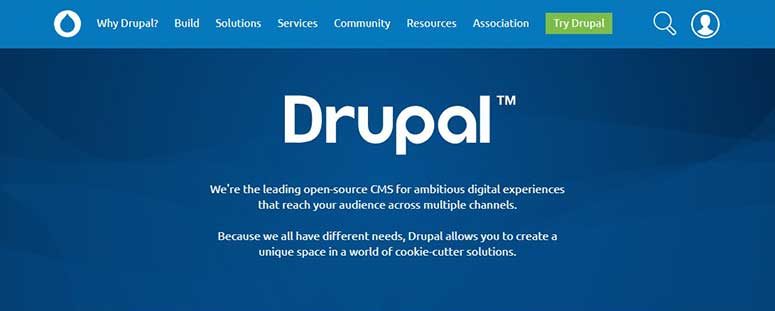 Drupal is yet another Blogger alternative, which is also a free and open-source platform that makes it easy to start a blog and all sorts of website. To change the appearance, you can install a Drupal theme that meets your needs. To extend your features, you can install modules on your Drupal site.
Unlike other Blogger alternatives, Drupal stays ahead of the curve when it comes to security. They are transparent about their security and publish a detailed security report.
If you're confused about which of the above three platforms can be your best choice, you can read our comparison post on WordPress vs. Joomla vs. Drupal here.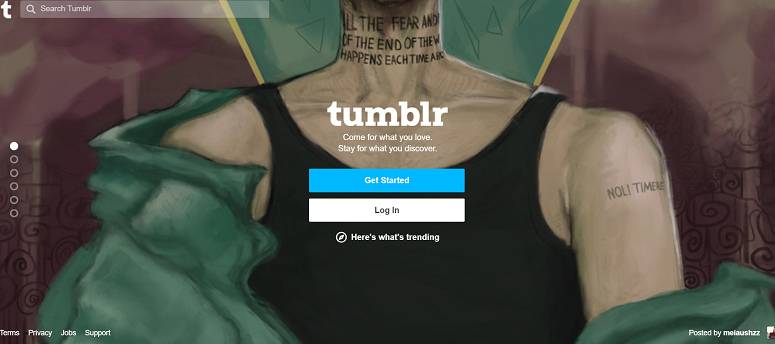 Tumblr is another Blogger alternative that you might want to try. It is a blogging, microblogging, and social networking tool that lets you effortlessly share anything on the web, including photos, quotes, etc.
Tumblr appears to have a younger user demographic in comparison with other social networks.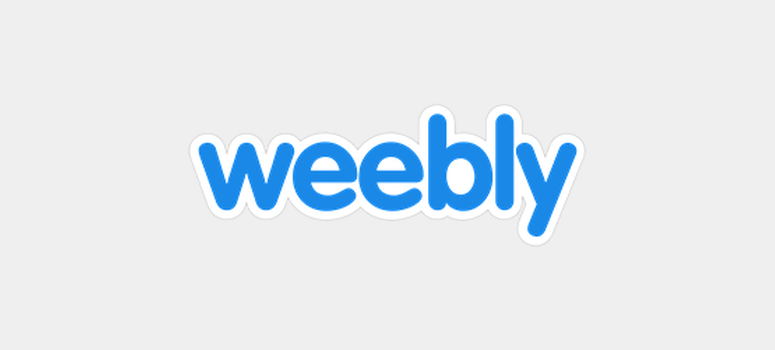 Weebly is a popular website builder that lets you build any kind of website, including a blog. Just like Blogger.com, Weebly is also a hosted platform that lets you easily build a blog from the ground up.
Once you signup for a Weebly site, you can choose from one of its themes to give your site the visual appeal it needs.
To extend your functions, Weebly offers hundreds of apps.
Know more about Weebly here.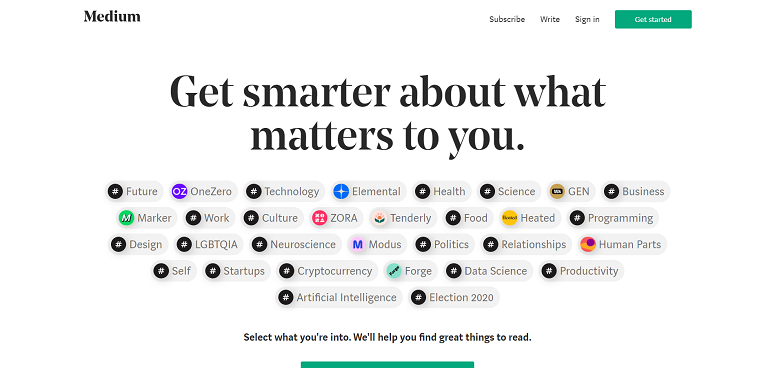 Medium is an online publishing platform perfect for budding writers. On Medium, you can publish your work and share it with others in the community. If your work is liked by a reader on Medium they can appreciate it by clapping for you, by clicking a clap button.
Medium lets its users read 3 articles a day. If you exceed the limit and still want to read more posts, you can become a member by paying $5. If your article gets clapped by another user, Medium will start paying you.
That's it! We hope you found our article on best blogger alternatives helpful. You might also want to check out these posts:
These resources will give you the best platforms, tools, and tutorials that you can choose from to get started with your blog the right way.