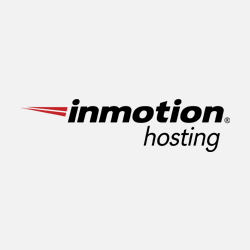 InMotion Hosting is a reliable choice for hosting your website. It offers an incredible deal for IsItWP users with a free domain name and an exclusive discount for upto 37% on their business hosting. To get in on this offer, you just need to scroll below and follow our instructions.
Redeem InMotion Hosting Coupon Code – Save Upto 64% OFF + Free Domain
In this article, we'll show you our exclusive InMotion deals for each of the web hosting options. You can also find how to redeem these exclusive InMotion coupon codes.
Click on any of the hosting options below to read more details on each service. If you'd rather cut straight to the chase and grab the coupon code, go for it.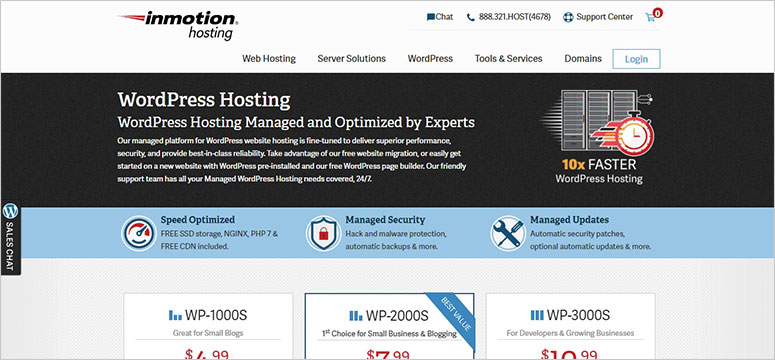 WordPress Hosting by InMotion Hosting is fully managed and optimized by their experts. They also provide free website migration or you can start with a fresh WordPress installation.
The InMotion Hosting team will manage your website security and updates to make sure that your website keeps online all the time. With premium plans, you'll also get plugins and themes bundles.
InMotion WordPress Hosting Pricing: Starts at $4.99 / month.
Get InMotion WordPress Hosting Now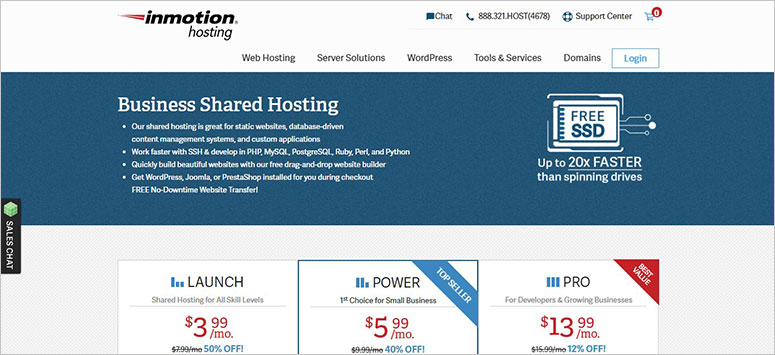 Shared Web Hosting by InMotion Hosting is for all types of websites. It's ideal for small businesses, static sites, content management systems, custom applications, and database-driven sites.
It also ships with custom drag and drop page builder that you can use to build beautiful websites quickly. With 1-click installation, you can get set up WordPress, Joomla, Prestashop, etc. during checkout.
InMotion Hosting Shared Web Hosting Pricing: Starts at $3.99 / month.
Get InMotion Shared Web Hosting Now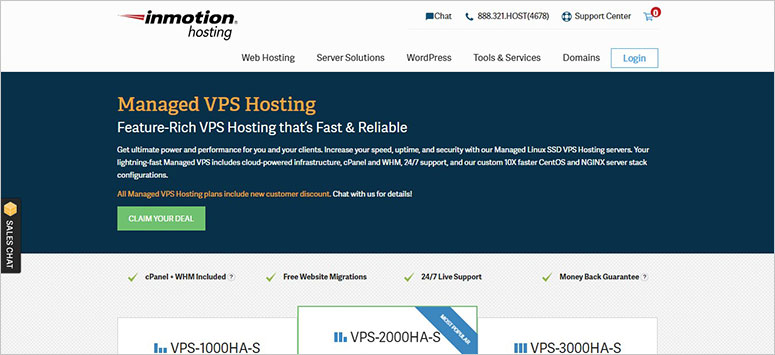 VPS Hosting by InMotion Hosting is fast and reliable. It comes with high-speed servers, cloud-powered infrastructure, WHM and cPanel, live customer support, and fully managed configurations.
Like all their plans, you can take advantage of the free website migration service to avoid downtime. The VPS solution is managed and optimized by the InMotion Hosting team.
InMotion VPS Hosting Pricing: Starts at $22.99 / month.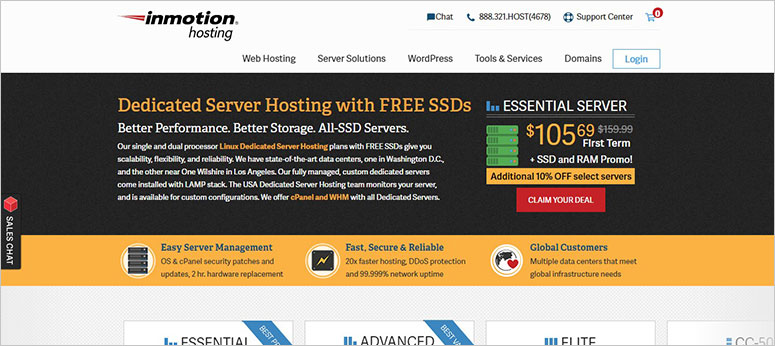 Dedicated Server Hosting by InMotion Hosting comes with better performance and storage. It offers single and dual processors for flexibility, scalability, and reliability.
With multiple data centers in the world, the website page load time reduces and your website speeds up for all regions in the world. The servers are fully flexible to add or reduce storage capacity on the basis of your requirements.
InMotion Dedicated Server Hosting Pricing: Starts at $105.69 / month.
Get InMotion Dedicated Server Hosting Now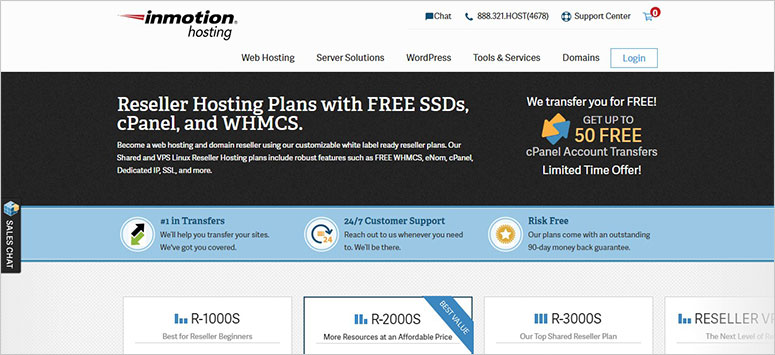 Reseller Hosting by InMotion Hosting is reliable, cheap, and feature-rich. It comes with great data storage and a number of accounts to sell hosting to your clients.
There are multiple plans to choose from, which means you'll have the flexibility to select the best plan and start your web hosting business.
InMotion Reseller Hosting Pricing: Starts at $15.39 / month.
Get InMotion Reseller Hosting Now
Follow the InMotion coupon referral link by IsItWP to get exclusive discount on hosting.
Get Coupon

»

Get Upto 37% OFF on InMotion Hosting + FREE Domain
No Code Required. Click the button to claim deal.