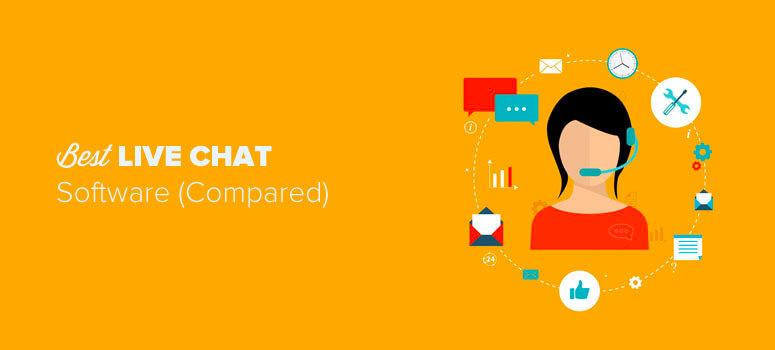 Do you want to communicate with your website visitors while they're on your site? Adding a live chat box on your site helps you point your website visitors in the right direction by providing instant assistance. In this article, we'll compare some of the best live chat software and help you decide which one is the right solution for your needs.
Using a Live Chat Software for Your Website
Adding a live chat box on your site helps you get in touch with your website visitors. With a live chat box, you can provide instant answers to your visitors' pertinent questions that keep them from taking a desired action, like buying your product.
There are a few things to keep in your mind while choosing a live chat software for your website.
Purpose:
You need to figure out why you're adding a live chat box on your site. Some of the uses are:
Increase sales: Communicate with your customers and understand what keeps them from purchasing your products. Provide instant assistance to generate more sales and revenue.
Lead generation: Integrate your chat box with your email marketing service and capture leads. Even if your users aren't ready for doing business with you immediately, you can still follow up with them to convert them later.
Measure net promoter score (NPS): NPS is an important metric that measures your customers' loyalty. After a chat, persuade your users to submit an NPS survey to understand how likely it is your customers will recommend your products to their friends.
Features:
Compare various features offered by different live chat software to determine which one perfectly fits your needs.
Integration:
Before choosing a live chat plugin, you need to make sure that it offers seamless integration with your favorite web apps. You might also want to check if there's a native integration that helps you add a chat box onto your WordPress site.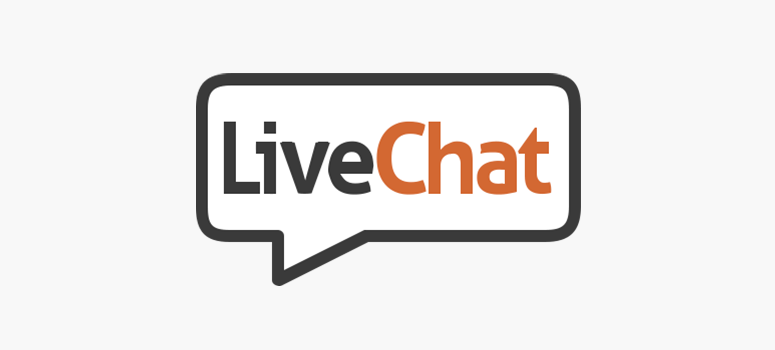 Live Chat is the best live chat tool. It lets you get in touch with your website visitors and point them in the right direction.
The pricing is based on the number of agents that can log into your Live Chat account at the same time. However, you can create as many agent accounts as you need for organizing your team members. Everything that customers are typing in is visible instantly in the chat window, which helps you provide quick assistance to your customers.
The tool also comes with powerful built-in reports and analytics. You can even integrate it with your Google Analytics account to measure the impact Live Chat has on your business. They also offer a free WordPress plugin to install on your website.
Live Chat, Inc. supports integration with all your favorite web apps.
Get started with Live Chat today.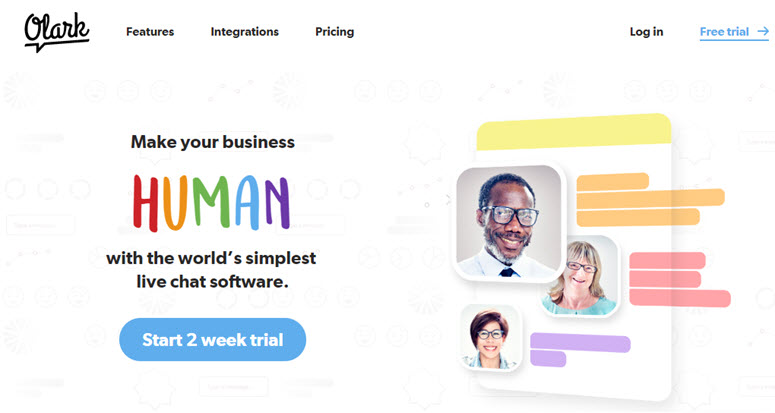 Olark is one of the simplest live chat tools, yet comprehensive enough to offer a seamless chatting experience for your visitors and your team. Olark enables you to customize your chat box widget in a way that matches your brand, so you can offer a consistent experience across your site.
With its automated messaging functionality, you can send messages based on your visitors' behavior. That way you can deliver the right messages at the right time with minimal effort on your end.
The pricing is based on the number of agent accounts you want to set up.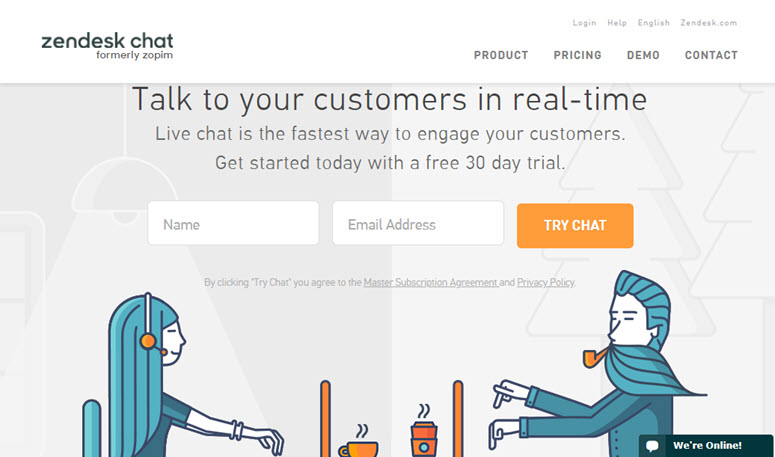 Zendesk Chat, formerly known as Zopim, is one of the leading live chat services on the market. It gives you the ability to talk to your customers over live chat. It comes with a free plan with limited features that allows anyone to add a live chat box on their website.
You can easily set up automated chats and provide a custom-tailored chat experience to your visitors based on their individual behaviors.
You can also monitor your website visitors in your Zendesk Chat dashboard or integrate it with your Google Analytics account for further analysis.
Get started with Zendesk Chat today.

Comm100 is an enterprise-level live chat service that helps you convert your website visitors into customers by offering real-time support.
With its Chatbot feature, you can provide automated responses to regular queries and have full control over the questions and answers your Chatbot handles. Chatbot helps you shorten your handle times, lower service costs, and upskills your agents.
You can even offer audio/video chats during a live chat session, offering the best pre-sale customer experience on your site. On top of all that, Comm100 allows you to remotely access and control a visitor's desktop after being granted their permission.
Get started with Comm100 Live Chat today.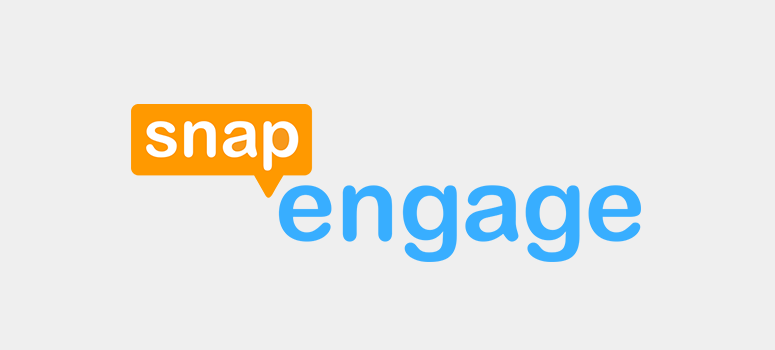 SnapEngage is yet another live chat service that you can easily set up on your website. It offers seamless integrations with hundreds of third-party services, including CRM, help desk, project management, and marketing solutions.
Aside from offering live chat on your website, it gives you the ability to offer excellent customer service through SMS. When a customer sends a text message, your agents can respond via SnapEngage chat portal.
You can also get a sneak peek into what customers are typing instantly before they hit the send button.
Get started with SnapEngage today.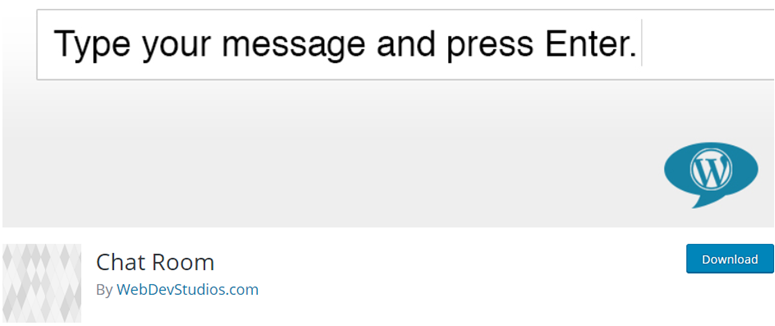 Chat Room is a WordPress plugin that allows you to create a chat room on your WordPress website and have live conversations with logged in users.
Compared to other live chat solutions featured here, Chat Room works differently. It's not built around offering live support for all your visitors. Instead, it lets you build a chat room on your WordPress website exclusively for logged in visitors.
With Chat Room, you don't have to create an account on any third-party sites. The Chat Room plugin might be the right solution for you if you're running a community-powered site and want to set up a live communication channel for your logged in users.
Get started with Chat Room today.

Quick Chat is a free WordPress plugin that lets you add a live chat box on your website and respond to the messages right from your WordPress dashboard. It is a self-hosted chat solution, so you don't need to create an account on any third-party platforms.
The plugin comes bundled with a quick chat widget that you can easily embed on your WordPress sidebar. You can then invite your visitors to communicate with you.
In addition, you can also add unlimited number of chat rooms on your WordPress website, which is limited only by your web servers' capability.
Get started with Quick Chat today.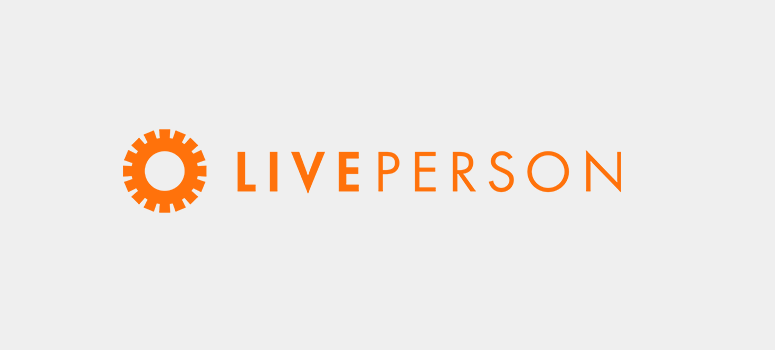 LivePerson is a leading messaging and bots platforms that allow you to communicate with your customers both onsite and offsite.
Your visitors can send messages through the channel of their choice, including your website, mobile web, or app.
With its Facebook Messenger integration, you can offer one-on-one customer service to your customers while keeping track of the conversation. As consumers are already accustomed to Messenger, adding LivePerson to your site is the best way to provide a familiar and seamless chatting experience for them.
Best of all, customer care professionals can view their daily performance KPIs (Key Performance Indicators), like completed engagement and average engagement length, directly from their workspace.
Get started with LivePerson today.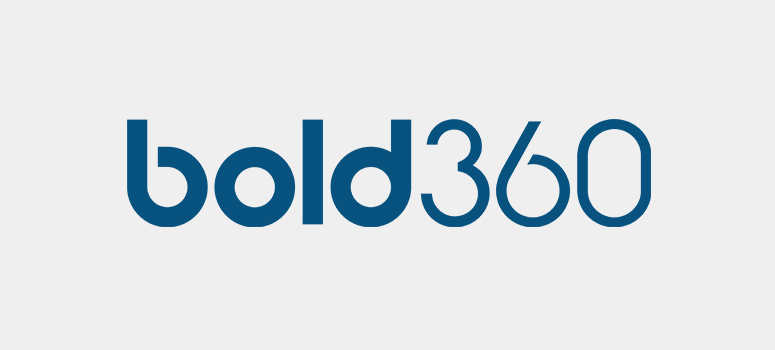 Bold360 is a live communication software suite which includes chat, email management, and a click-to-call tool to provide help for your website visitors and customers. It combines artificial intelligence and agent interaction solutions for faster response time.
With its frictionless natural language understanding, Bold360 AI understands your customers intent and either provides a link to a useful documentation or connects them to a live agent.
It also allows you to chat with your customers using Facebook Messenger and SMS, so you can provide the best customer service experience.
Get started with Bold360 today.
Which is the Best Live Chat Software for Your Needs?
After the comparison, we've found that Live Chat is the best live chat software that you can have on your website. Live Chat comes with all the features and integrations to make it easy for you to communicate with your website visitors.
We're using LiveChat on our sister websites and highly recommend it.
We hope this article helped you find the best live chat software for your requirements.
If you enjoyed this article, you might also want to read 7 best WordPress lead generation plugins compared.