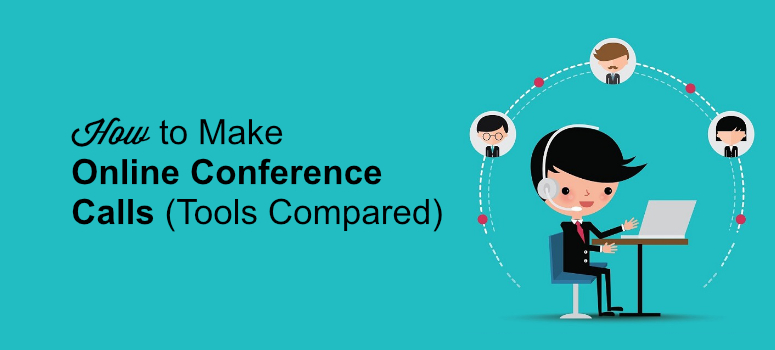 Are you looking for the best conference call software?
With the remote working trend on the rise, the demand for online conference call software has been experiencing an upward curve.
Not to mention, in these unprecedented days, communication and collaboration are more important than ever.
In this article, we'll show you some of the best conference call software that help you stay connected with your team.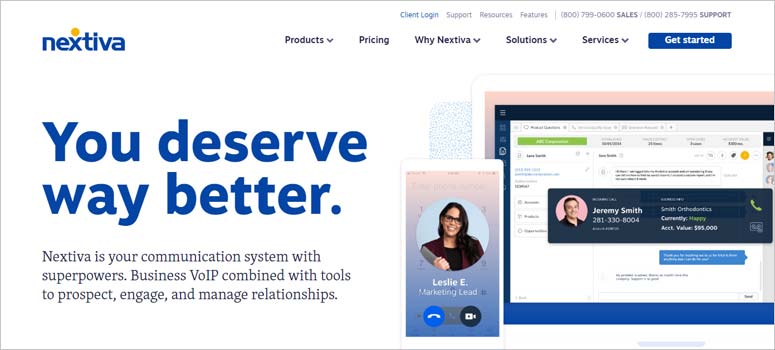 Nextiva is one of the leading and most reliable business phone services that let you make a conference call with your team. With Nextiva's Meet-me Conferencing feature, you can connect multiple callers at different locations into the same live call for an alternative to face-to-face meetings.
Nextiva offers excellent audio quality and works on all mobile devices too. It also supports CRM, LiveChat, and several other features that will help you manage your business even without being physically present in the office.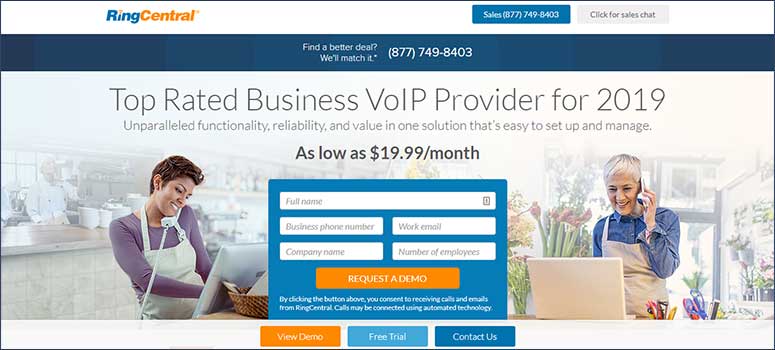 RingCentral is another amazing VoIP provider that offer a range of services like conference calls, all-in-one cloud phone, video conferencing, team messaging, contact center, and more. You can use it for adding a call waiting option, call transfers, a multi-line phone system, and call forwarding.
You can also make free calls, cloud phone calls, team messaging, and even share screens while making a video conference call.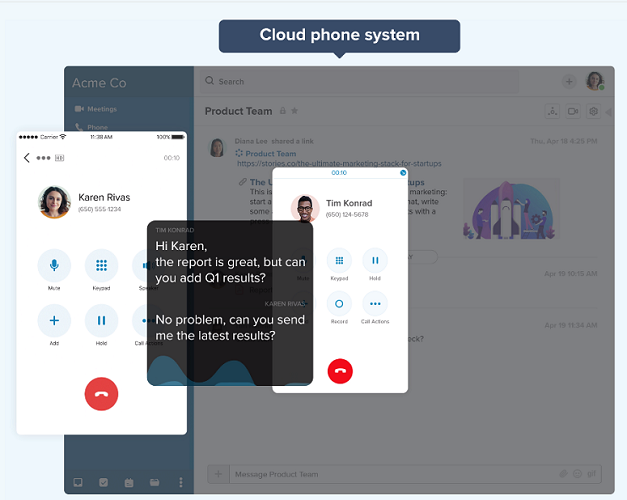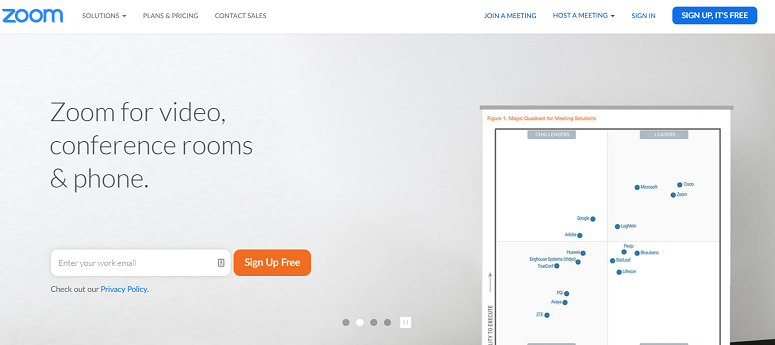 Zoom is an excellent option if you're looking for tools to conducts online meetings and video conferences. Conducting a meeting is easy with Zoom. You can also invite your coworkers or clients to join the meeting by sharing a link. However, your invitation can be accepted only if the user downloads the Zoom app on their device.
You can conduct your meetings up to 40 minutes with the free plan of Zoom. But if you want to hold your meeting for longer than that, you need to upgrade your plan.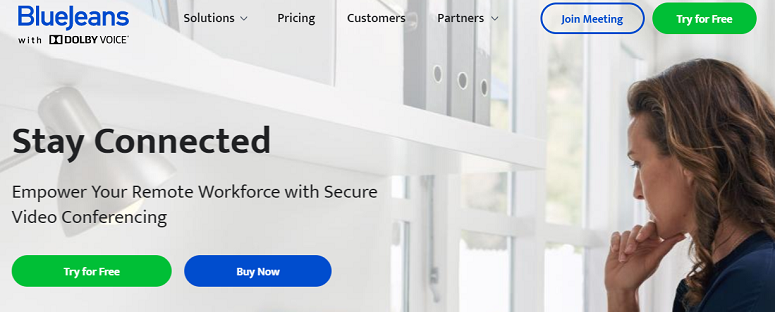 BlueJeans is one of the best software that offers secure video conferencing option to its users. This is a wonderful resource for anyone who works remotely and needs to have quick video conferences with their clients.
With BlueJeans, it's easy to convert any room into a meeting room. You can also host webinars, live stream interactive events, town halls and more with a few clicks of the mouse. To enhance your productivity it offers features like live meeting controls, analytics, automated alerts and one-touch access to meetings.
Users can also have one-touch access to meetings irrespective of the device they are using. To protect your organization from malicious attacks and safeguard the user-end privacy it offers enterprise-grade security as well.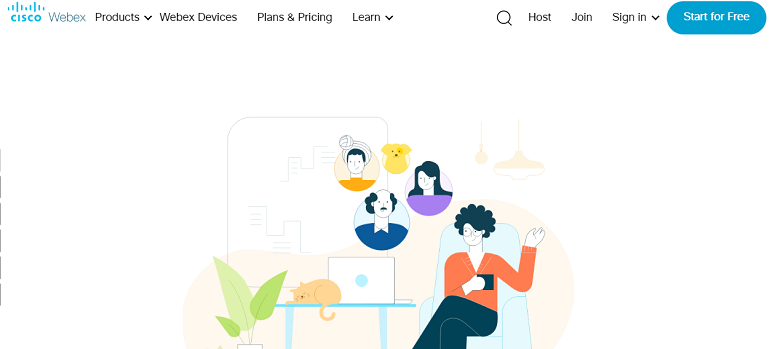 Webex is another amazing product that offers easy ways to conduct online conferencing to communicate and collaborate with clients across the world.
You can use it to hold a company-wide meeting, conduct a live webinar for your followers, offer online training or classes and do a lot more. While doing so, you can use several other features like screen sharing, customizing your meetings, etc.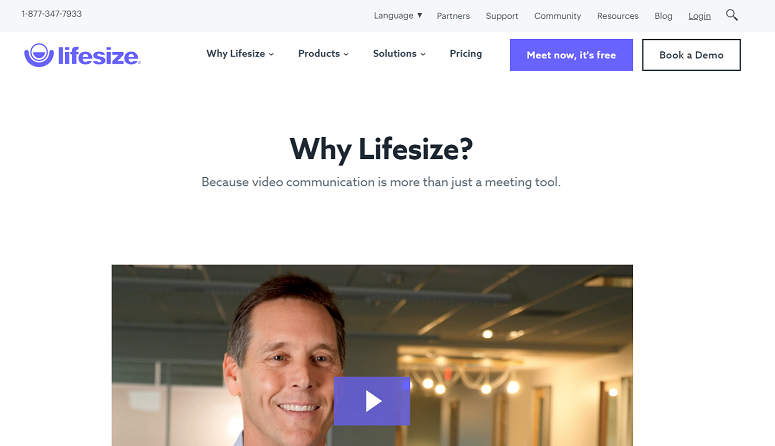 With Lifesize, hosting your conference calls can be quick and easy. You can do it from anywhere you want right from your mobile or desktop.
You can also integrate Lifesize with Microsoft Teams, Skype for Business, Outlook, Slack, Cisco, Polycom, etc for better productivity. You can also have your conference room connector for free. Using this software you can make your calls in 60 different countries for free.

Livestorm is yet another conference calling solution that is compatible with all browsers and supports mobile calling too. You can use this software to conduct your webinars, video podcasts and interviews, online courses and a lot more.
It also lets you schedule meetings with your client or employee. You can try out the software for free. If you like it, you can upgrade it at any time you want.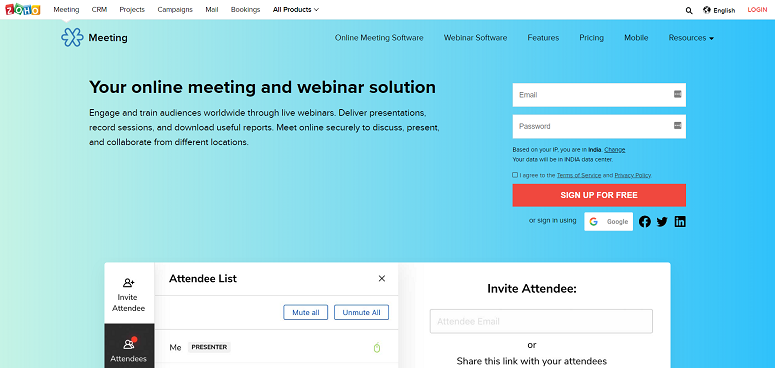 Zoho Meetings can be your perfect solution if you want to conduct online conferences or organize a live webinar. It has great options to let you record your sessions, deliver presentations and even download full records.
The platform is super secure so you don't have to worry about breaching your private data. It lets you add people to your meeting and you can moderate your audience too.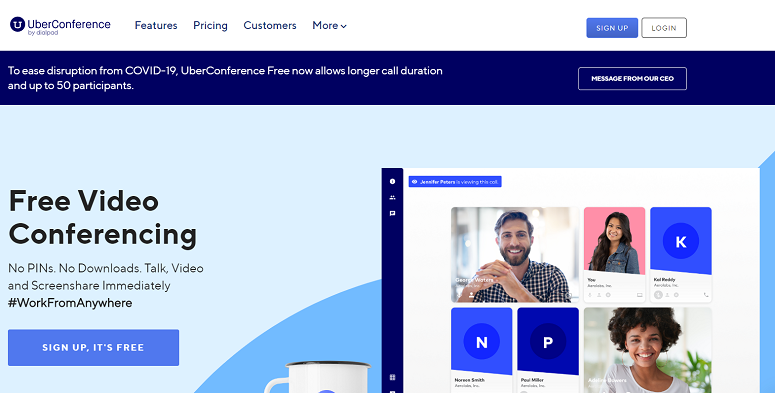 With UberConference, Your coworker or client can join the meeting with a simple click on the URL that you share with them. They don't even have to download any app.
The software is compatible with your laptop, tablet and even your mobile phone. With its voice intelligence, you can have a complete searchable transcription of your meetings too.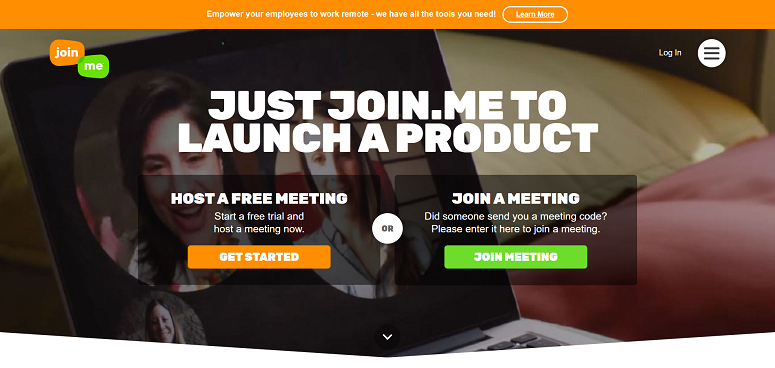 Join.me is another platform that lets you conduct or join a call for free. It offers you a free trial period of 14 days. During the trial, you can try out its audio and video calling option that can be integrated with your calendar.
If you're using it for a video conference, you also have an option to customize your background. Plus, you'll get powerful features like audio recording, scheduling, and more.
These are some of the best online conference call software that you can use. We hope you liked this article. You can also check out our article on how to add a call button to your WordPress site.