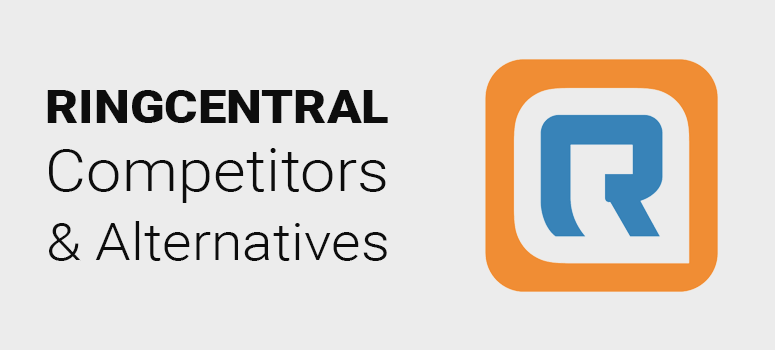 Are you looking for RingCentral competitors and alternatives?
RingCentral is a popular phone service for businesses. They offer a wide variety of plans for small and enterprise-level businesses.
In this article, we'll share some of the best competitors and alternatives to RingCentral for your business website.
Let's take a look at our expert pick of the popular RingCentral competitors and alternatives.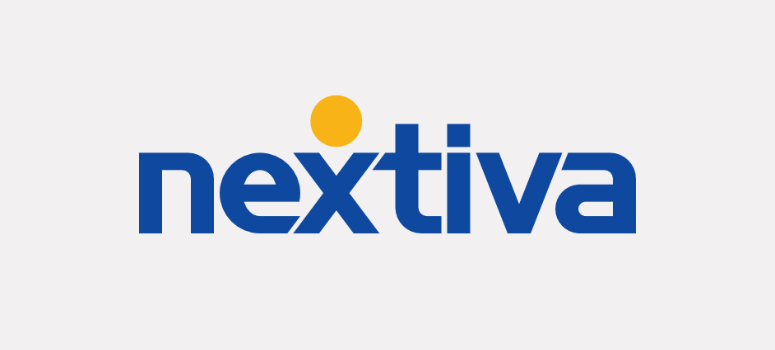 Nextiva is an excellent business phone service that allows you to set up a phone system to communicate with your users easily. You can provide services on calls using your business phone number. They even offer a mobile app to manage your calls, transfer calls, caller ID, call forwarding, and more.
Other useful features include call queues, auto-attendant, live receptionist, HD voice quality, etc. Their pricing is cheaper than many of its competitors and provides almost the same features, which makes Nextiva a perfect alternative to RingCentral.
You might want to see our complete Nextiva Review. Check out our Deals area for the latest Nextiva promo code.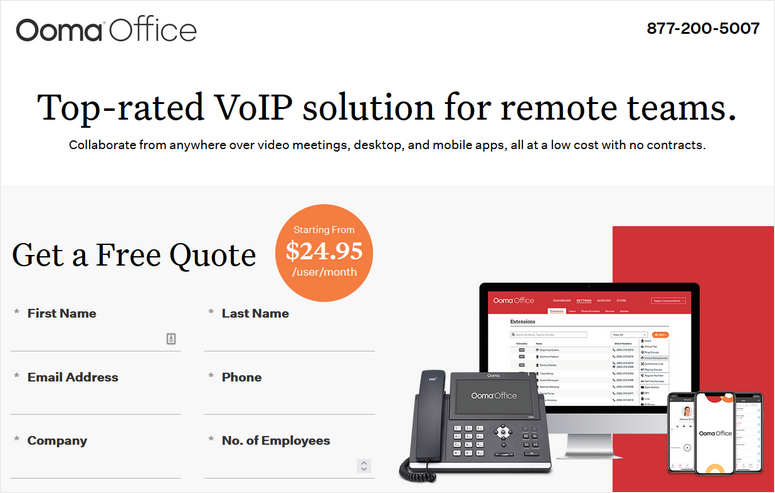 Ooma is an affordable business phone service that comes with unlimited calling in the U.S. and Canada and no contracts. It allows you to port your current phone number so that you can put all your contacts on the business list. If you don't want to use your current number, then Ooma also offers a free local number or toll-free number.
It comes with all of the features any small business phone system needs like a virtual receptionist, call forwarding, call transfer, hold and transfer music, multi-extension dialing, and much more.
You can use their app to make and receive calls from anywhere using your smartphone.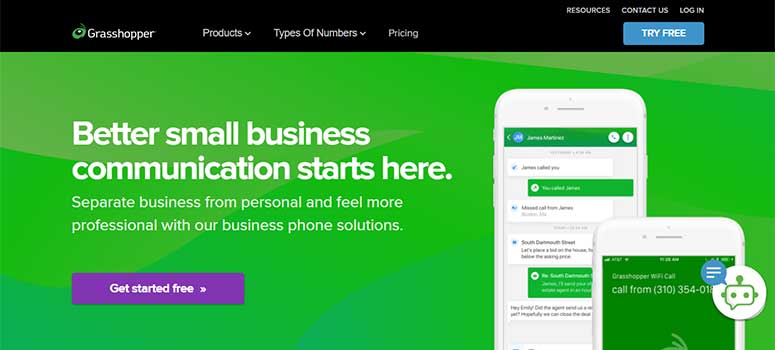 Grasshopper is a powerful virtual business phone service. It has 2 plans: Grasshopper and Grasshopper Connect. Both plans come with a set of features like business phone number, mobile applications, unified messaging, custom greetings, call forwarding, voicemail transcriptions, and business texting.
The prices for their plans are similar to any popular business phone service.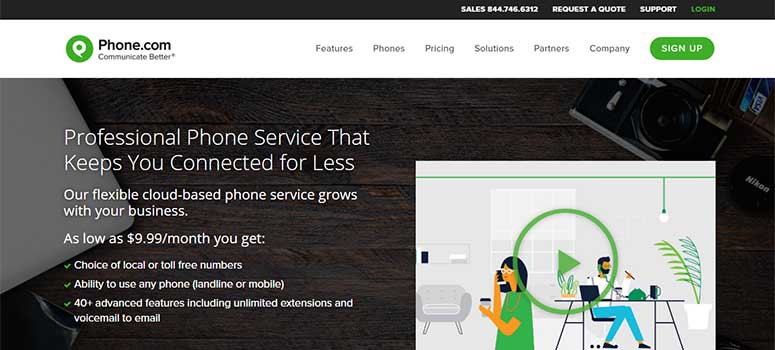 Phone.com is another RingCentral alternative that comes with all the standard features like call forwarding, caller ID, call blocking, transfer, call queues, voicemail to email, etc. Some of their premium features include custom local numbers, a live receptionist, call recording, video conferencing, and more.
It offers plans for small to large businesses. The pay-per-minute plans are affordable and unique, which makes Phone.com a good alternative to RingCentral.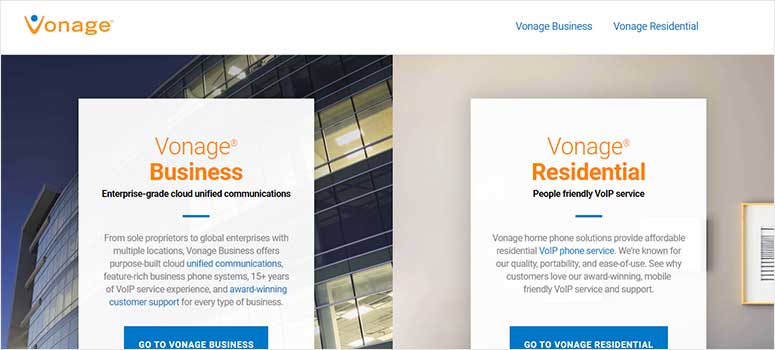 Vonage is among the popular VOIP providers, which could be a perfect alternative to RingCentral. It has a cloud-based scalable platform which makes it easy to scale your business without worrying about the infrastructure and cost.
You get a personalized admin portal to manage your calls, collaborate with team members, and control your privacy.
It's a high-end service for enterprise businesses and eCommerce shops.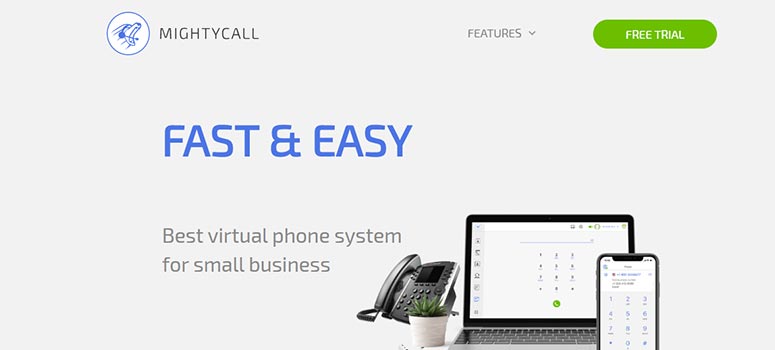 MightyCall is a fast and simple alternative to RingCentral. It comes with the visual flow charts to set up your call flow easily. The service has a call history dashboard to keep the records for your completed and attempted calls.
Other features are similar to any virtual phone system like call forwarding, voicemail, toll-free numbers, etc. It has flexible plans, and you can start at with the starter plan and upgrade as you grow.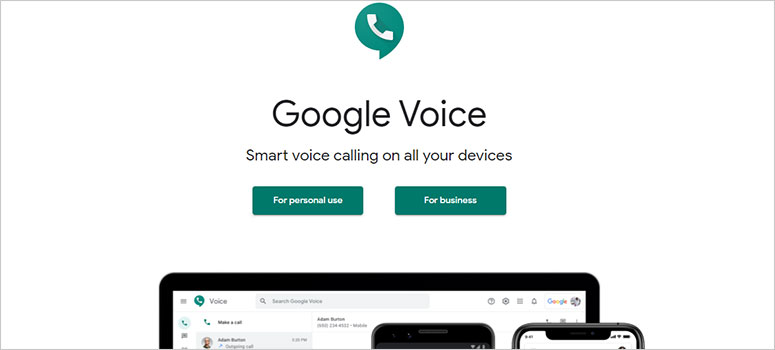 Google Voice is a powerful virtual business phone service. Like other platforms, it allows you to connect with your customers using a business phone number from any device. It provides a G Suite admin console to manage your calls, workflow, billing, etc.
The smart features attached to Google Voice include AI filters for spam calls, automatic voicemail transcriptions, integration with Google Hangouts, and more. Google Voice has affordable plans making it a strong competitor of RingCentral.
We hope this article helped you find RingCentral competitors and alternatives. You may also want to check out our guides on How to Set Up an Auto Attendant Phone System for Your Website and the Best Small Business Cell Phone Plans.
If you're set on RingCentral, see our complete RingCentral Review and check out our Deals area for the latest RingCentral coupons.