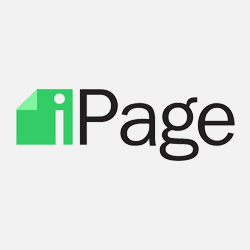 iPage offers an exclusive 75% OFF on their web hosting and a free domain name to IsItWP users. The well-known WordPress hosting company powers over 1 million websites to make their online presence strong. iPage has 24/7 customer support, 99.9% uptime guarantee, 1-click WordPress installation and more. Other than hosting, they offer more facilities to our users like the marketing credits, cancellation policy,f and a lot more. IsItWP users will get an iPage coupon below that they can use to avail maximum discounts on purchasing the web hosting.
Redeem iPage Coupon Code – 75% OFF + Free Domain
In this article, we'll show you our exclusive iPage deals for each of the web hosting options. You can also find how to redeem these exclusive iPage coupon codes.
Click on any of the hosting options below to read more details on each service. If you'd rather cut straight to the chase and grab the coupon code, go for it.
Get "Web Hosting" With Exclusive iPage Deal (75% OFF)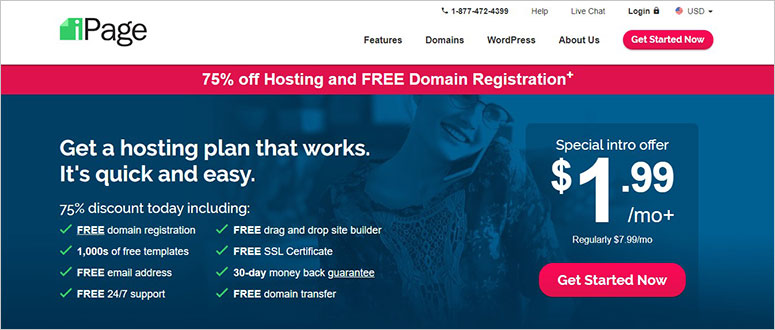 iPage offers a maximum discount for IsItWP users. With this exclusive iPage deal, you save a lot on the purchase of web hosting.
It allows you to build a website, start your blog, or create an online store with powerful resources. You can use the built-in analytics tools within your hosting panel to monitor the performance of your website.
iPage Web Hosting Pricing: Starts at $1.99 / month.
Redeeming the iPage's Web Hosting Coupon: No need to copy the code. To claim the deal, click on the button below.
Get "WordPress Hosting" With iPage Coupon Code (Upto 50% OFF)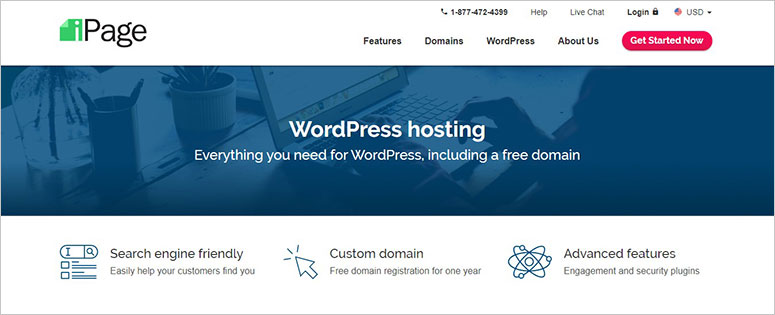 iPage WordPress Hosting is built for all users who want to create a website or start a blog. The WordPress hosting is secure, and it comes with pre-installed plugins, themes, and a simple control panel.
You'll also get a free domain name, a free SSL certificate, free email address, 24/7 live customer support, drag and drop page builder, website transfer facility, and more.
Get iPage WordPress Hosting Now
Get "VPS Hosting" With Exclusive iPage Coupon Code (Upto 20% OFF)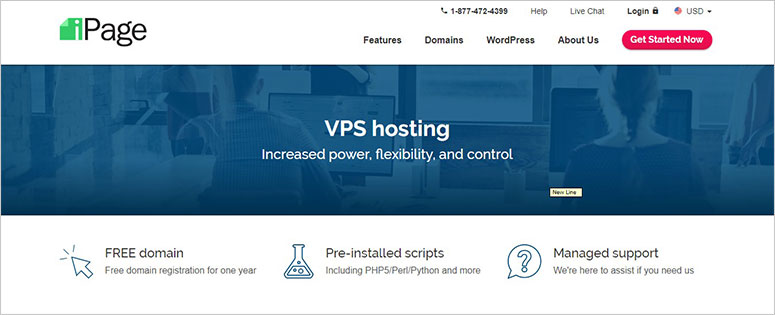 iPage VPS Hosting comes with advanced customization options. It gives you optional root access to customize the hosting environment and install necessary applications or software.
With semi-private resources, you get the maximum server speed and reliability. It offers seamless migration options with complete cloud scalability to grow your website comfortably.
Get "Dedicated Hosting" With iPage Promo Code (Upto 20% OFF)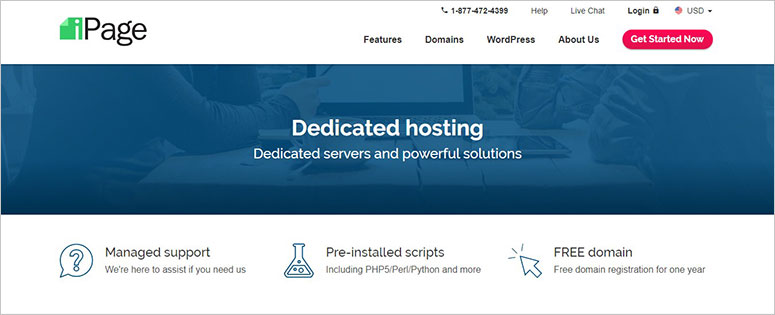 iPage Dedicated Server Hosting is highly professional and managed by the experts. It comes with several pre-installed scripts for developers to create dynamic websites in an open-source environment.
It gives you complete control of the server resources without interruption. The servers have optimum security, high speed, and guaranteed uptime. It's also fully scalable to fit perfectly for your needs.
Get iPage Dedicated Hosting Now
Follow the iPage discount referral link by IsItWP to get an exclusive 75% discount.
Get Coupon

»

Get 75% OFF on iPage Hosting and a FREE Domain
No Code Required. Click the button to claim deal.