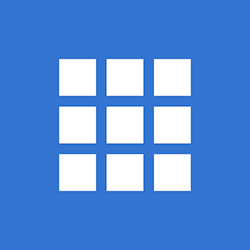 Looking for a Bluehost coupon code? You're in the right place! Bluehost is the most popular hosting company and an official hosting partner recommended by WordPress. It has a large market share and is known as the oldest hosting company, started in 1996. It's also one of the cheap hosting solutions for beginners and startups.
Redeem Bluehost Coupon Code – Save Up to 73% OFF + Free Domain
In this article, we'll show you our exclusive Bluehost deals for each of the web hosting options. You can also find how to redeem these exclusive Bluehost coupon codes.
Click on any of the hosting options below to read more details on each service. If you'd rather cut straight to the chase and get this Bluehost special promo, grab the coupon code now!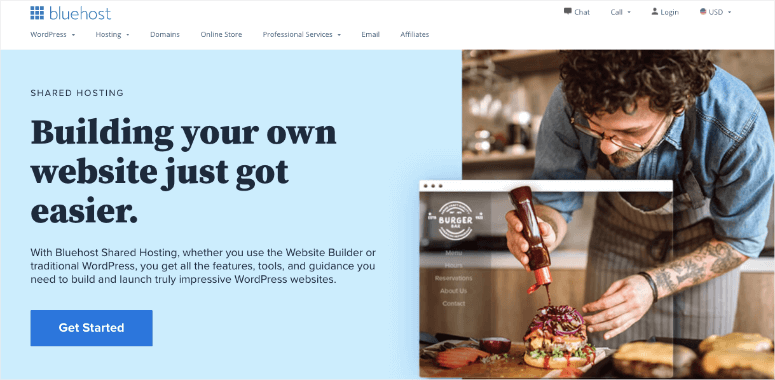 Bluehost shared hosting plans are perfect for personal blogs, small websites, and small online businesses. You can get your website up and running on a shared server where other sites are also hosted, making it affordable for everyone.
The shared hosting platform is also managed, so you don't need to worry about server updates, privacy, etc. Bluehost treats all customers with the same value, which means you'll get a free domain name, a free SSL certificate, and other perks with your shared hosting plan.
This is something that you mostly won't find with other web hosts.
Bluehost Shared / WordPress Hosting Pricing: This is the best Bluehost deal that starts at $2.75 / month.
Get Bluehost Shared Hosting Now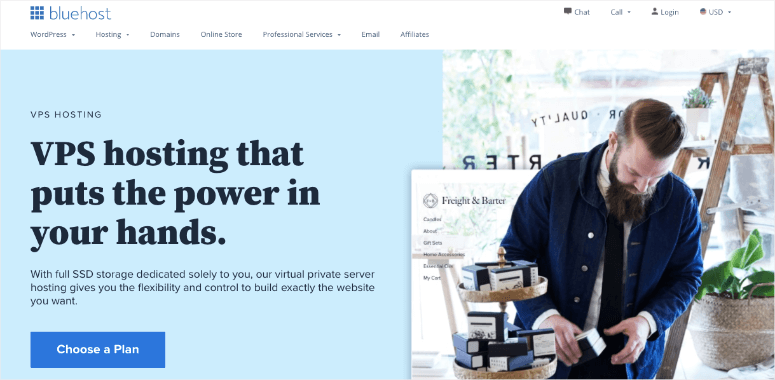 Virtual Private Server (VPS) is a Bluehost hosting service that gives you dedicated storage space and server resources on a dedicated server. It's relatively expensive and perfect for startups, business websites, and eCommerce stores.
It's more secure, stable, and flexible than a shared hosting platform. Bluehost VPS hosting provides full access to root files, which means you can perform commands, make configuration changes, and manage your operating system.
Bluehost VPS Hosting Pricing: Starts at $19.99 / month.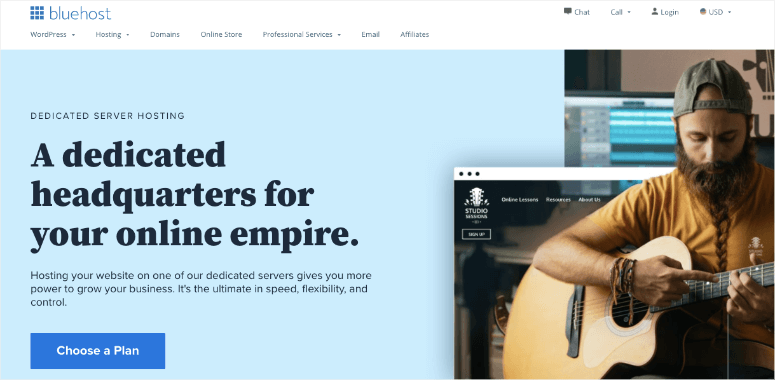 Dedicated or premium hosting plans are for enterprise-level businesses, high-end websites, large eCommerce stores, and online banking websites. With a Bluehost dedicated hosting plan, you get full control over the server resources, privacy, and security.
It allows you to perform any action on your server without the influence of other users. A dedicated server hosting is not shared with any other user, which makes it different from the shared and VPS hosting plans.
Bluehost Dedicated Hosting Pricing: Starts at $79.99 / month.
Get Bluehost Dedicated Hosting Now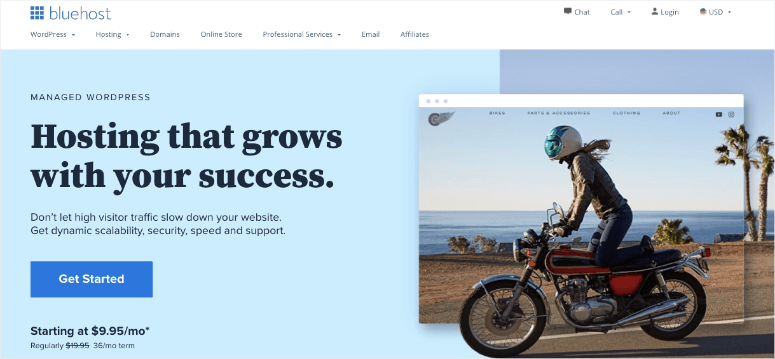 Managed WordPress hosting by Bluehost is a professional plan for beginners to advanced users. It comes with several features that let you manage SEO, social media, and email traffic in one dashboard. It integrates Google Analytics in your WordPress admin area to display detailed insights on a daily, weekly, monthly, and yearly basis.
It's a fully managed platform for WordPress users with automatic updates, improved website speed, installations, and more. You'll also get a professional expert to guide you on the complete process of setting up your Bluehost account and WordPress account and creating pages on your website.
Bluehost Managed WordPress Hosting Pricing: Starts at $19.95 / month.
Get Bluehost WordPress Hosting Now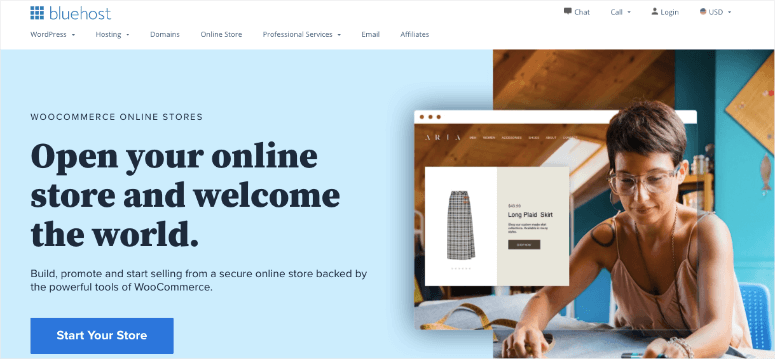 WooCommerce Hosting by Bluehost is a dedicated plan to create secured online stores that are fully customizable and flexible. It works seamlessly with your inventory management, secure payments, shipping management, and taxation.
You can choose a WooCommerce hosting plan, and Bluehost will take the rest. It will provide you with a WordPress installation, WooCommerce plugin installation, and a WooCommerce SSL for safe and secure transactions. The process works faster than you imagine, and you can set up your online store instantly.
Bluehost WooCommerce Hosting Pricing: Starts at $9.95 / month.
Get Bluehost WooCommerce Hosting Now
Follow the Bluehost discount referral link by IsItWP to get an exclusive 73% discount.
Get Coupon

»

Get 73% OFF on Bluehost Hosting + FREE Domain
No Code Required. Click the button to claim deal.