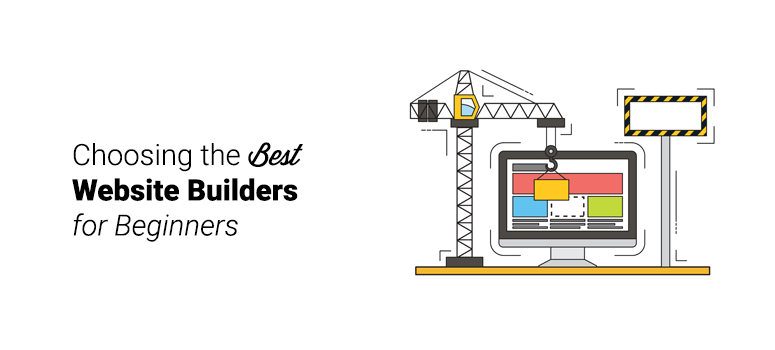 Want to build a website on your own without hiring a developer?
Then you need to choose the best website builder out there that enables you to create a stunning website yourself easily.
You can find dozens of website builders that help you set up a website on your own with ease regardless of your skillset. Unfortunately, with choice comes confusion, so, in this post, we'll help you take a closer look at some of the best website builders for beginners. We'll also walk you through how to choose the right website builder based on your unique needs.
Website Builders vs. Hiring a Developer
To build a professional website, you might think that you need to hire a professional developer to do it for you. But it's not necessary at all. With the website builders that are available today, anyone — even complete beginners — can easily build a great-looking, functional website without having to touch a line of code.
If you're starting your website, you can do it yourself with the help of a website builder. Website builders are perfect for bloggers, small business owners, unfunded startups, solopreneurs, hobbyists, new businesses, and non-profits.
Let's take a look at the pros and cons of website builders:
Website Builder Pros
Affordable: You can basically make a website for free and host it for as low as $2-$5 per month.
Great Design: With website builders you can have a great-looking website in just a few minutes thanks to pre-designed templates and drag and drop builders.
Fast: You can get your website up and running the same day you build it.
Easy-to-Use: Most website builders are user-friendly. You can build your website with little to no knowledge of website building.
Website Builder Cons
Effort: With a website builder you have to do the work yourself.
Not Unique: Because you're using templates with website builders, someone else might have a website that looks quite similar to yours. However, you can customize it for a unique appearance.
Now, this isn't to say that you should never hire a website designer. If you already have a successful company that generates over $250,000 in revenue per year, are in a very competitive industry, or a high transaction value business that makes over $5000 per transaction, hiring a professional would be a better option for you due to your specific and advanced needs.
Here are some of the pros and cons of hiring a developer:
Hiring a Developer Pros
Unique Design: When you hire a professional developer, you get a website design that's 100% unique to you and fitted to your exact needs.
Saved Time: A developer will do all of the work for you.
Hiring a Developer Cons
High Initial Cost: A qualified website developer can cost upwards of $10,000.
Longer Process: Your website may not be ready for months when you hire a developer.
Lack of Control: A website developer could design a site that you're not in love with.
No Ownership: Some developers or design firms don't give you ownership rights to the site
As you can see, with a website builder, you can have an affordable, professional-looking website that handles all your needs, up and running within a day.
Choosing the Best Website Builder- What to Look For?
There are a few things you need to consider when it comes to choosing the best website builder for your needs. Some of them are:
Skillset:
Your skillset is one of the important factors to consider when choosing a website builder.
If you're an absolute beginner, you might consider a solution that comes with an easy-to-use drag and drop builder. By using a drag and drop builder, you can quickly get your website up and running.
On the other hand, if you can handle the hosting, backups, and security comfortably, then you might want to choose a robust website builder, preferably a self-hosted solution such as WordPress.org. While a drag and drop builder makes it super easy to set up a website, the downside is most builders provide you with a limited set of functionalities that hinder your website growth down the line.
Features:
Write down a list of desirable features you want from your website builder. To get an idea of the features, you'll need, ask yourself a few questions:
What's the purpose of your website?
What third-party integrations will you need on your website?
What's the budget you can afford to build a website?
Will you need a complete eCommerce storefront?
Now we'll share with you our list of the top website builders. Here is an overview of each of the website builders:
Top Website Builders
| Website Builder | Rating | Pricing | Customization Features |
| --- | --- | --- | --- |
| 1. WordPress | Best website builder | $2.75/month with Bluehost | 5/5 |
| 2. Web.com | Easy low-cost site builder | $1.95 - $3.95/month | 4/5 |
| 3. Gator | Affordable site builder | $3.46 - $8.30/month | 4/5 |
| 4. HubSpot Website Builder | Best builder with marketing automation | $25 - 1,200/month | 4/5 |
| 5. SiteBuilder.com | One-stop website builder | $5.50 - $10/month | 4/5 |
| 6. Shopify | Best online store builder | $29 - $299/month | 5/5 |
| 7. BigCommerce | Feature-rich online store builder | $29.95 - $249.95/month | 4/5 |
| 8. Weebly | Free drag and drop site builder | $0 - $25/month | 4/5 |
| 9. Squarespace | All-in-one drag and drop site builder | $12 - $26/month | 4/5 |
| 10. WordPress.com | Free blogging platform | $48 - $300/year | 4/5 |
| 11. Wix | Simple website builder | $5 - $17/month | 4/5 |
| 12. GoDaddy Website Builder | A.I powered website builder | $5.99 - $14.99/month | 4/5 |
| 13. BoldGrid | WordPress website builder plugin | FREE | 4/5 |
| 14. Zyro | New Website and eCommerce store builder | $1.89 - $14.99/month | 4/5 |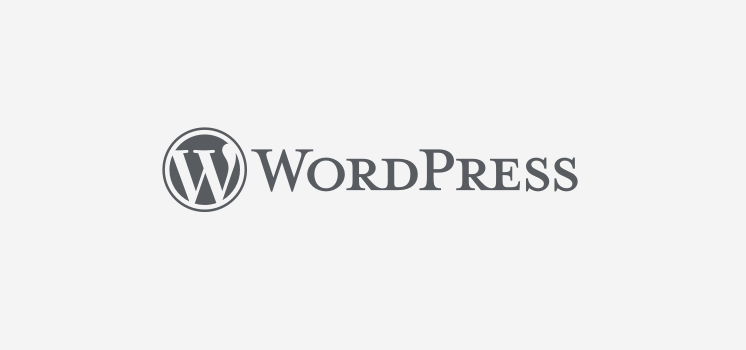 WordPress.org, also known as self-hosted WordPress, is the most popular website builder in existence. From hobby blogs to news publications and small websites to enterprise businesses, almost 30% of the internet uses WordPress.
WordPress is available in two different versions: WordPress.com and self-hosted WordPress. It's easy to get confused between the two. For more details, you can check out the differences between WordPress.com and self-hosted WordPress.
With WordPress, you can find dozens of page builder plugins that help you create a website with drag and drop such as SeedProd and Beaver Builder.
Pros:
WordPress gives you endless customization options to create a website the way you want. You can easily extend your website's look and functionalities using WordPress themes and plugins. You also get complete control over your website.
Cons:
There's a bit of a learning curve compared to other hosted solutions. But, there are lots of WordPress tutorials to help you out.
You can't create a website for free (you'll need to budget for a domain name and web hosting).
You'll need to manage backup and security yourself.
Who Is It For?
WordPress is best suited for anyone who wants to build a website regardless of their skillset. It's the cheapest website builder for beginners, yet it provides more features and full control over your site. Check out this WordPress review for more details.
Pricing:
WordPress is an open-source, free web design software, but you'll have to purchase a domain name ($14.99 per year) and web hosting ($7.99 per month) to start a WordPress website. If you need a drag and drop solution to build a website, all you have to do is install a page builder plugin.
Because the combined cost of both the domain and hosting can seem like quite a lot, we've worked out a deal with Bluehost for IsItWP users. You'll get a free domain name, free SSL, and over 60% off on WordPress hosting. You only have to pay $2.75 per month.
You can always switch from other platforms to WordPress easily. For example, check out this guide on how to migrate from Medium to WordPress.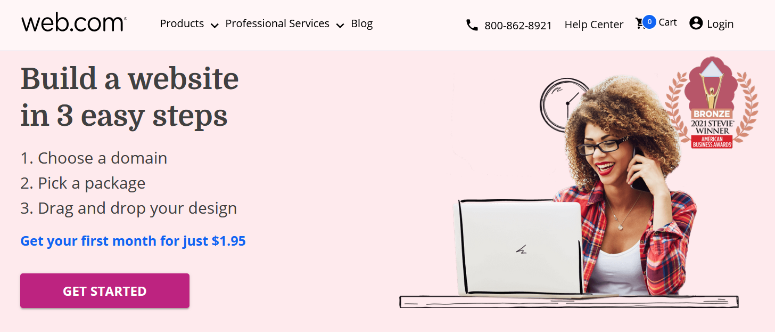 Web.com is one of the original and most popular do-it-yourself website builders on the market. Since 1999, they've helped over 3 million people create a website at a very affordable price.
Building your site is super simple with the intuitive drag and drop builder. Plus, they offer a ton of ready-made website templates to get you started FAST. All of the templates are 100% mobile-friendly and customizable.
All Web.com plans come with a free domain name, business email address, SEO tools, website analytics, website security solutions, and more.
Pros:
Easy drag and drop builder with features like photo galleries, social media buttons, contact forms, testimonial sliders, and more.
Fast website loading times and the ability to add unlimited web pages to your site.
eCommerce features to sell products, track and manage orders, and securely accept payments online.
Cons:
Blogging functionality is limited compared to other website builders like WordPress.org.
The eCommerce plan only allows you to add 50 products.
Who Is It For?
Web.com is a great website builder for small businesses that have limited resources and need a non-technical solution.
Pricing:
The Starter website plan starts at only $1.95 per month.
The Marketing plan, which comes with additional SEO features, starts at $2.95 per month. And the eCommerce plan starts at $3.95 per month.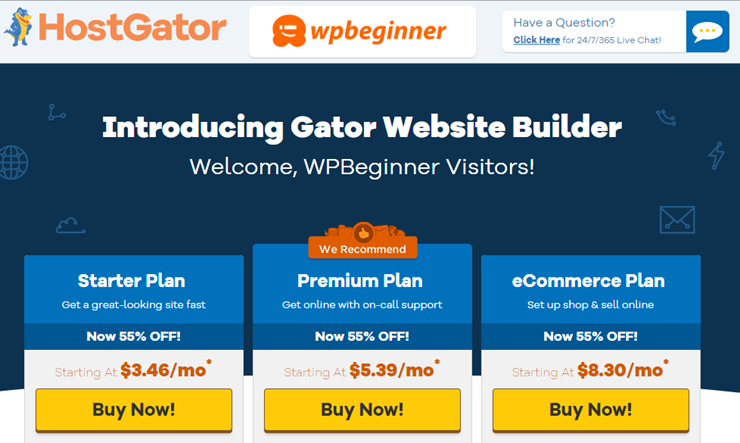 Gator is a brand-new website builder by HostGator, a renowned web hosting company. Gator is probably one of the most feature-rich website builders offered by a web hosting company.
The best thing is that Gator is developed in-house to provide super fast web experience to visitors.
Pros:
Cheap introductory price
Website analytics is included with all plans
Extensive collection of templates available
Cons:
No free plan is available to try out the service
Priority support is only offered in Premium or higher plan
eCommerce integration is only available with eCommerce plan
Who Is It For?
If you're looking for a website builder from a reliable web hosting company, then Gator is the best choice for you.
Pricing
There are 3 plans: Starter, Premium, and eCommerce. We've negotiated a deal with HostGator, so as an IsItWP user, you'll get a special discount on their introductory pricing. Take a look at their introductory price below.
Starter: Starting at $3.46/mo (All features included)
Premium: Starting at $5.39/mo (With priority support)
eCommerce: Starting at $8.30/mo (eCommerce integration)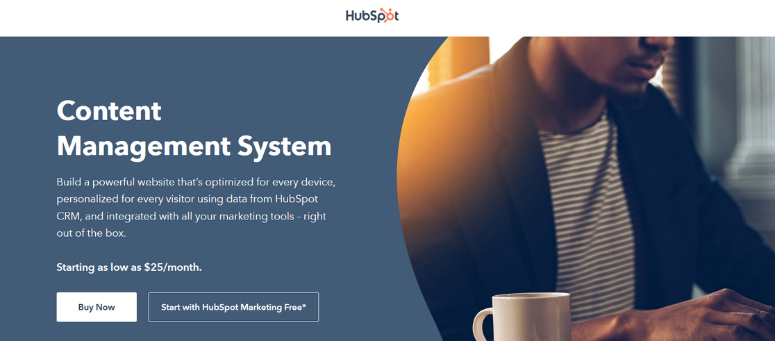 HubSpot Website Builder is a powerful all-in-one content management system that lets you create blog posts, site pages, landing pages, and emails from one place. 
It also comes with HubSpot's well-known CRM and marketing automation tools. With these tools, you can create a website experience that's personalized to every website visitor. 
Another unique feature is HubSpot's adaptive testing. This lets you choose up to 5 different versions of a web page, and HubSpot will monitor and serve the best-performing version.
Pros:
Create a site in minutes with pre-built website themes and the easy drag and drop editor. 
Personalize website content based on location, device, source, language, or any detail stored in your HubSpot CRM. 
Comes with business tools like email marketing, detailed analytics, live chat software, multi-language content support, and more. 
Cons:
Not suitable for creating online stores or advanced business websites.
Marketing automation features can be intimidating for beginners.
Who Is It For?
HubSpot website builder is best for marketers and small businesses that want to create a simple, optimized website and get access to powerful marketing automation features at the same time.
Pricing:
The Starter website plan starts at $25 per month.
There's also a Professional plan which starts at $400 per month and an Enterprise plan that starts at $1,200 per month.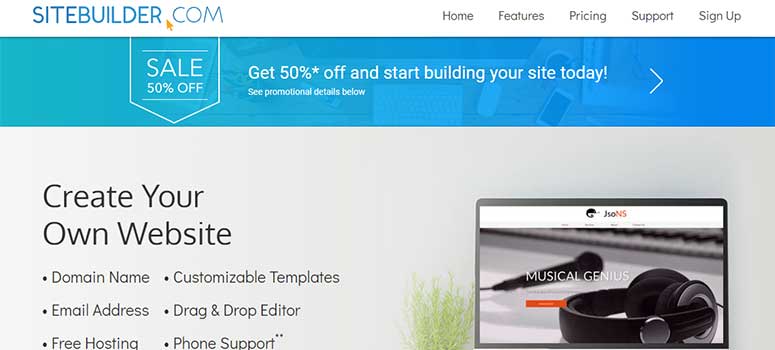 SiteBuilder is a powerful website builder that you can use to create your own website. It lets you build a website in 3 easy steps. Its point and click tool helps you add text, media files, and other modules to the website quickly and easily.
Pros:
It's shipped with hundreds of pre-built templates to quickly launch a site.
Web hosting is offered for free with each of their plans.
Their pro pricing plans are affordable for any budget.
Cons:
A free domain name is offered with SiteBuilder, but their domain renewal price is costly.
You need to pay separately for all the email addresses that you create with your domain name.
The analytics and user insights features are fewer than the other platforms.
Who Is It For?
If you're looking for a one-stop solution to create a website without spending a fortune, then SiteBuilder is a perfect choice with all you need.
Pricing:
SiteBuilder offers 3 plans, including a separate plan for eCommerce sites. Their starter plan costs $5.50 per month, which is billed annually.
It also includes free website hosting and domain name. The domain name is free for the first year, and after that, you need to pay the regular rates for renewal.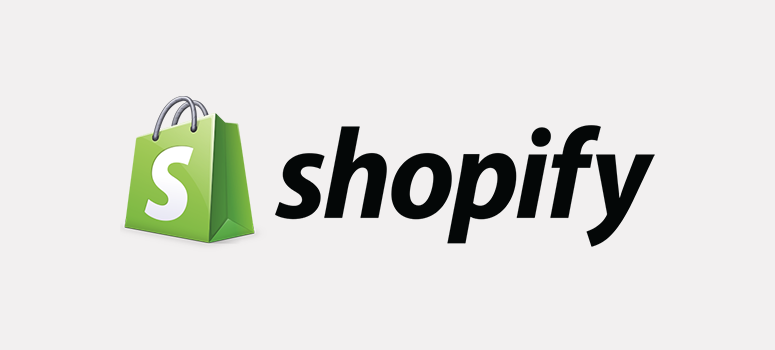 Shopify is a fully-fledged website builder built specifically for eCommerce businesses. It enables you to set up an online store in minutes without having to touch any code. It powers over half a million businesses with over 1 million active users.
Pros:
Despite being a complete eCommerce platform, Shopify provides a web-based website builder and blogging platform to help you scale up your eCommerce business. All Shopify themes are fully responsive, meaning your customers get a consistent shopping experience regardless of their devices.
You can also extend your online store with add-ons from the Shopify app store.
Without any third-party accounts, you can start accepting payments on Shopify. Additionally, it supports 100+ third-party payment gateways and provides seamless integration with your website, Facebook page, etc.
Cons:
If you need to add multi-level categories and more product details, Shopify might not be the right choice. If you use an external payment gateway, then you'll be charged a heavy transaction fee, ranging from 0.5 to 2%.
Who Is It For?
Shopify is one of the best eCommerce platforms to build an online store. Compared to other online store builders, Shopify is transparent with their fee structures.
If you want more control over your eCommerce store, then you might want to choose a self-hosted eCommerce platform, like WooCommerce. Learn more about building an online store with WooCommerce.
Pricing:
Shopify's basic plan costs you $29 per month. In addition, the basic plan charges you 2% transaction fees. To reduce the transaction fee to 1%, you can upgrade to a higher plan for $79 per month. The advanced plan comes with all the features you'll need and charges you a 0.5% transaction fee. The advanced plan costs you $299 per month.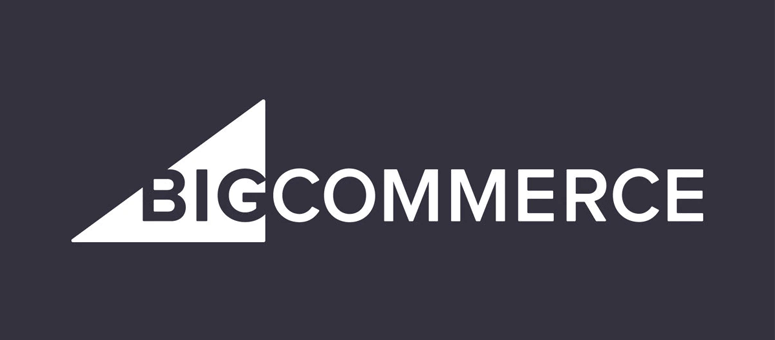 BigCommerce is a popular online store builder that comes with tons of out-of-the-box features. Just like Shopify, BigCommerce is also a standalone eCommerce platform. That means you can either set up a store on BigCommerce or even integrate the storefront into your WordPress site.
Pros:
Essential features are offered as a standard feature, such as SEO options.
Offers a lot of built-in features than their competitors.
BigCommerce comes bundled with tons of marketing features, such as coupons, product recommendations and gift certificates.
Cons:
Design options are not as extensive as their contenders.
Editing interface is not very intuitive.
No mobile app
Who Is It For?
If you're looking for a fully-fledged eCommerce store builder, then BigCommerce is the right choice for you.
Pricing
BigCommerce's Basic plan starts at $29.95 per month, which comes with all the necessary features. The Plus plan costs $79.95 per month by which you get a lot of conversion optimization features. With their Pro plan, you get advanced features for $249.95 per month.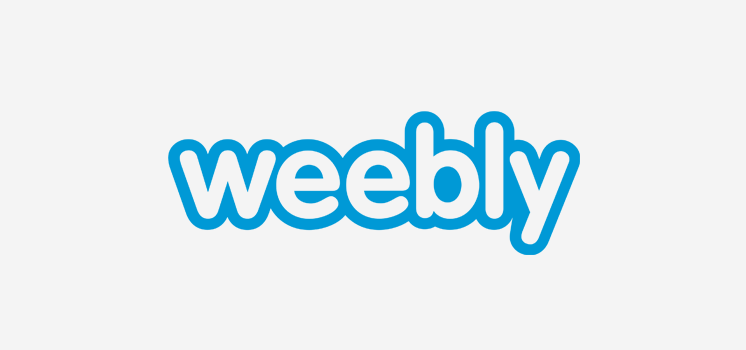 Weebly is yet another website builder that allows you to build a beautiful website with drag and drop. Weebly makes onboarding easy with its tailored, step-by-step guidance. With Weebly, you can easily add a blog or integrate a storefront into your website.
Pros:
Weebly comes with powerful tools to create a beautiful website including drag and drop, pre-designed layout options, website stats, and more.
Weebly also has a free plan that allows you to use a free subdomain of Weebly.com. Users can easily upgrade to a premium plan for additional features, including custom domain support, site stats, site search, etc.
Cons:
The built-in features are limited.
It offers only a limited number of integrations.
Exporting your Weebly site to another platform can be quite difficult.
If you're a Weebly user and want more features, then follow this article on how to move your website from Weebly to WordPress.
Who Is It For?
If you need a drag and drop solution to quickly build a WordPress site, then you might want to give Weebly a try.
Pricing:
Weebly offers a limited free version for beginners. You can connect a custom domain name to your site for just $4 per month. To remove Weebly brand ads on your site, you'll have to upgrade your plan to Starter that costs $8 per month.
If you want to build a full-fledged eCommerce store and waive off the transaction fee, then choose the Business plan for $25 per month.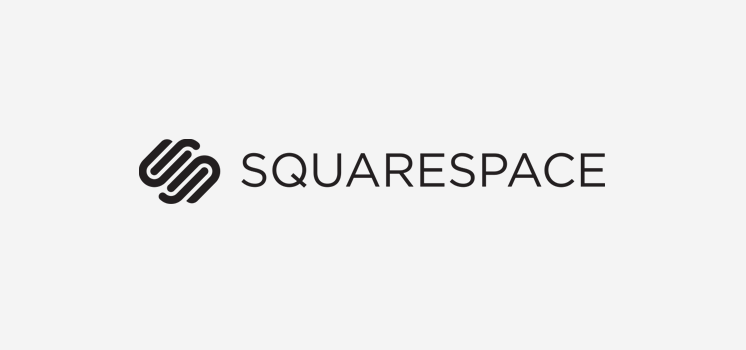 Squarespace is a full-featured website builder that comes with all the tools you'll need to build a beautiful website. You can also choose from dozens of website templates for your site. Each template comes with hundreds of customizable features. You can also register a domain name for free with your annual Squarespace subscription.
Pros:
Choose from an extensive collection of built-in site templates.
With any plan, you get unlimited bandwidth and unlimited storage.
No transaction fee is charged for eCommerce transactions with their eCommerce basic or advanced plans.
Cons:
Unlike most website builders, Squarespace doesn't offer a free plan.
The starting plan is a bit expensive compared to other builders.
No third-party apps or extensions are allowed.
Who Is It For?
If you're after an all-in-one website builder that lets you easily build a website from scratch without having you to sign up for a third-party service, then Squarespace could be the best choice. Since all the necessary tools are available to you right out of the box, you don't have to pay extra for templates, addons, or any other services.
Also, check out our step by step guide on switching from Squarespace to WordPress
Pricing:
The Personal plan costs you $12 per month, which lets you build unlimited pages with unlimited bandwidth and storage.
To add an eCommerce storefront to your Squarespace website, you can choose the Business plan for $18 per month.
To waive off transaction fee on your online store, you can upgrade to the Basic Online Store plan that costs you $26 per month.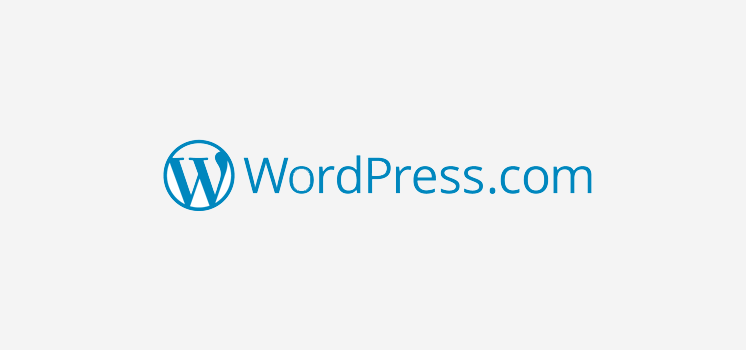 WordPress.com is a free blog and website hosting service run by Automattic, the same folks behind WordPress.org. WordPress.com enables you to focus on your content without having to worry about the technicalities of handling a website, such as hosting, security, or backups. WordPress.com makes it easy for anyone to publish online, regardless of their budget.
Pros:
WordPress.com is an SEO-friendly publishing platform. It enables you to create a free website with a WordPress.com subdomain. Out of the box, it comes with all the essential features you'll need to build and grow your website. If you want enhanced functionalities on your site, like Google Analytics tracking, custom domain name setup, plugins, support, etc. then you might consider upgrading to a premium plan.
Cons:
While you get many enhanced features with their premium plans, they still lack functionalities that you can avail from self-hosted WordPress. Even if you've subscribed to a premium plan, you must abide by WordPress.com's Terms of Services, which means, among other things, you can't accept payments, host AdSense ads, or do affiliate marketing.
Who Is It For?
If you prefer building a website on a reliable publishing platform over a drag and drop builder, then WordPress.com is the best choice for you. If you want to get complete control over your site, then you might want to use WordPress.org instead.
Pricing:
The basic plan is free that comes with limited features. To connect a custom domain name and remove WordPress.com ads, you can choose the Personal plan for $48 per year. If you want to monetize your site, then you'll need to pay $96 per year for the Premium plan.
For advanced features like unlimited storage space, plugin installation, Google Analytics integration, you can choose the Business plan for $300 per year.
11. Wix: Most Popular Freemium Site Builder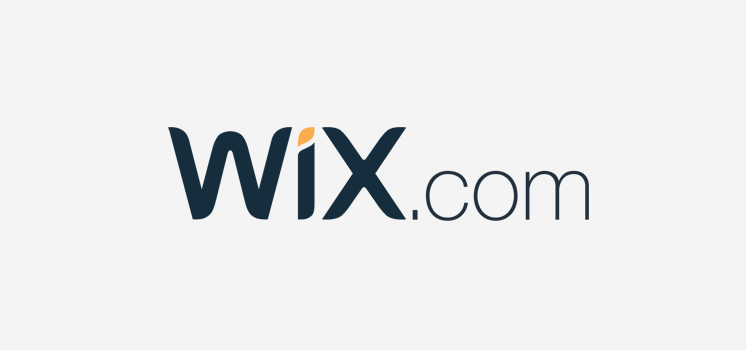 Wix is a drag and drop builder that lets you build any type of website easily. You can choose from hundreds of designer-made pre-built templates for every kind of business. You can create stunning websites with parallax, animation, and video backgrounds, all without having to touch a single line of code.
Pros:
Wix comes with a free plan with limited functionalities to create a website with drag and drop.
You can easily integrate advanced features into your site such as an eCommerce storefront.
Wix websites are mobile-friendly, meaning your site will look great on all devices.
Cons:
Your website will display Wix-branded ads unless you upgrade to a premium version.
The ability to customize your site is limited.
Switching over to another platform, should you decide to move, is difficult.
Who Is It For?
Wix is best suited for beginner-level users who need a drag and drop solution to create a website. With a premium Wix plan, you can use your own domain name, remove Wix ads, and integrate your website into Google Analytics, and more.
However, if you want a website builder that gives full control over your site, then you might use a self-hosted WordPress website instead.
Pricing
Wix offers a limited free plan with a Wix branded subdomain. You can connect a domain for $5 per month. Their combo plan costs $11 per month, which gives you a free domain name, allows you to connect it with your site and removes Wix brand ads.
You can add an eCommerce storefront to your site for $17 per month.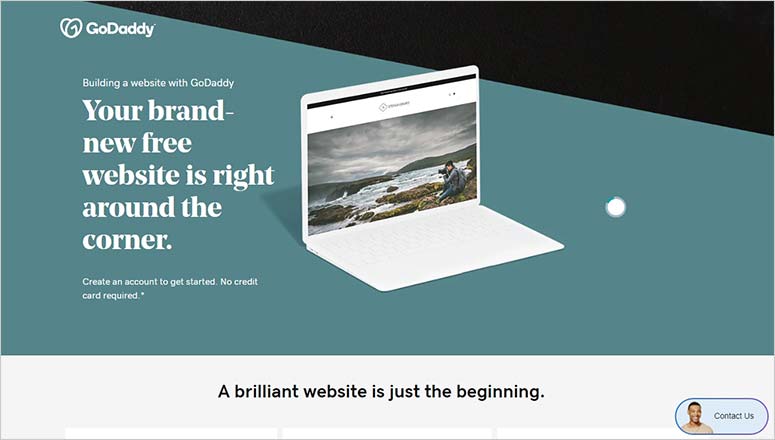 GoDaddy is a popular domain name and web hosting provider on the market. It also offers an A.I powered website builder to get your site up and running quickly and easily.
Pros:
It's mobile responsive so you can launch and customize your site even using a mobile device or tablet.
It comes with ready-made blocks to create and customize your website in just a few clicks.
It integrates with Getty Photography library, which means you will have access to professional stock photos for your website.
Cons:
Unlike other website builders, it has limited features and limited design options.
Once your website is ready with GoDaddy Builder, it's not easy to move to other platforms like WordPress.
Who Is It For?
GoDaddy Website Builder is an ideal solution for users who have purchased a domain name from GoDaddy and want an easy way to start a site.
Pricing:
The personal plan starts at $5.99 per month. It also offers business and business plus plans, costing $9.99 and $14.99 per month respectively.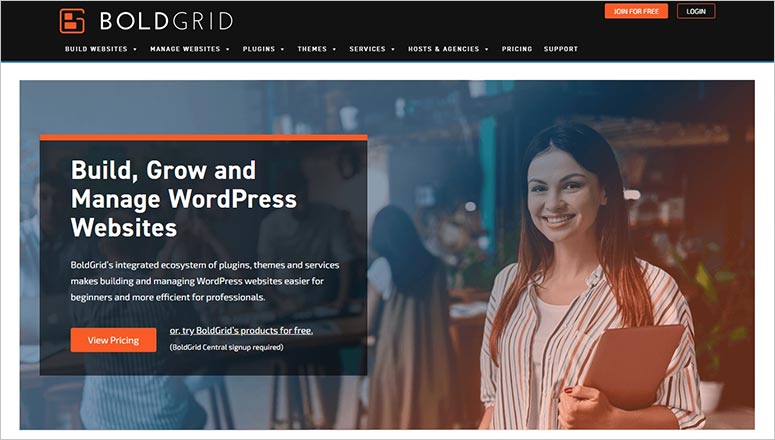 BoldGrid is a WordPress website builder plugin released by InMotion Hosting. It also offers a hosted website builder solution.
Pros:
It comes with built-in themes for your WordPress website.
It has a drag and drop website builder to customize colors, fonts, navigation menu, and more.
It offers GridBlocks that you can use to create a custom landing page or page layout easily.
BoldGrid is compatible with WooCommerce, and you can use a built-in theme to design storefront.
It lets you create a staging website in 1-click. You can test your plugins, themes, design combinations, and more on the staging site and it doesn't affect your live website.
Cons:
It's built for WordPress and works with a self-hosted WordPress website only.
Who Is It For?
If you have a WordPress website and you want to take a grip on customization, then BoldGrid is the right choice for you.
Pricing:
The BoldGrid WordPress plugin is free to download and use.
InMotion Hosting is the official BoldGrid hosting partner. If you're using InMotion Hosting, then it's easy to set up BoldGrid in just a few clicks.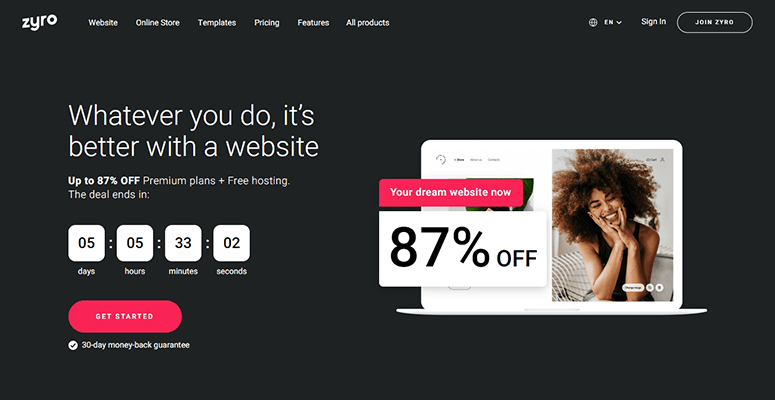 Zyro is a new website builder on the market. It comes with economical plans for small businesses and online stores. It lets you create secure websites with a hosted solution and offer SSL certificates. You can connect your domain and start making the website or eCommerce store in just a few clicks.
Pros:
It focuses on the speed and performance of your website from the start that helps improve your search engine rankings.
It comes with ready-made templates for different business niches saving you time. All templates are fully customizable so you can control what you want to add to your website.
The most popular feature of the Zyro builder is their AI Writer tool that helps startups and small businesses to write content without hiring a professional.
It provides hundreds of stock images for free that you can use on your website.
Zyro offers logo and slogan makers for small businesses to design website logo and create slogans that grab users' attention.
It integrates with dozens of apps, including Google Analytics, Google Tag Manager, Facebook Pixel, and so on.
Cons:
It's slightly difficult to add domain at Zyro. You need to edit the CNAME records and it can be challenging for beginners to update domain record.
Zyro is new in the market and they're updating it a lot to compete with other website builders. So, you need to stay ahead and look for any bugs that need an update.
For a website builder, the customer support is a priority. However, at Zyro, the support takes some time to get back to users. Their knowledgebase is also new and limited.
Who Is It For?
It's suitable for small businesses and eCommerce stores setting up their website.
Pricing:
Zyro offers 4 plans. Basic, Unleashed, eCommerce, and eCommerce Plus. Their pricing starts from $1.89 per month. You can start with the basic plan that comes with 3 GB of bandwidth and 1 GB of storage. As your business grows, you can move to a better plan. For online stores, you need to start with the eCommerce plan costing $8.99 per month. This plan lets you accept online payments and it's commission-free.
We hope this article helped you choose the best website builders for your needs. And also our list of top WordPress eCommerce plugins will come in pretty handy for enhancing your site.
If you enjoyed this article, you might also check out how to create a website.