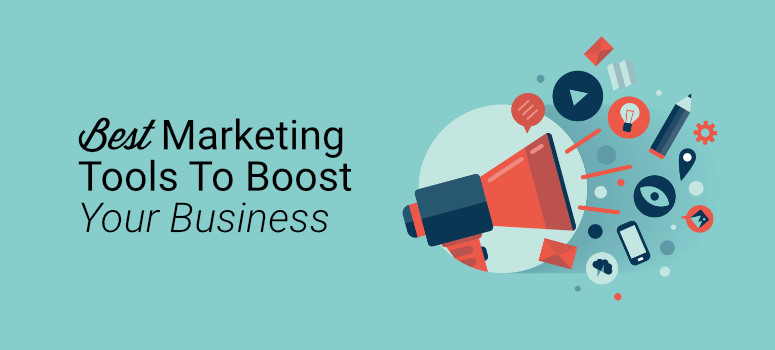 Are you looking for the best online marketing tools for your WordPress site?
When you run an online store, you need to have a marketing strategy to spread the word about your brand and generate sales. No matter how good your products are, without proper marketing, you won't be able to boost revenue or drive traffic to your site.
In this article, we're going to compare the top marketing tools you can use for your website. But first, let's look at why using marketing tools on your site is crucial for your business' success.
Why Use Marketing Tools on Your Website?
There are many reasons why you should marketing tools to increase conversions across your site. Here are the top 3 reasons we've found:
1. Boost Brand Visibility
Without taking action where you can to extend your reach, you'll fail to attract many customers in your target market.
Using marketing tools on your website allows you to reach more people so you have a higher chance of making sales and increasing revenue for your online store.
2. Build Social Proof
When new customers see your brand or explore your website, they're looking for reasons to do business with you instead of your competition. Social proof shows visitors that your brand is worth the investment and gives you an edge that other businesses don't have.
By proving its likeability with customers and clients through online reviews and ratings, you can convince new customers to purchase quickly.
3. Reach a Wide Audience
Thanks to the internet, anyone around the globe can discover your brand and choose to take action. Online marketing tools give your business the traction and views it deserves by promoting its products and services.
Now that we know the benefits of having marketing tools on your website, let's look at the top choices currently on the market.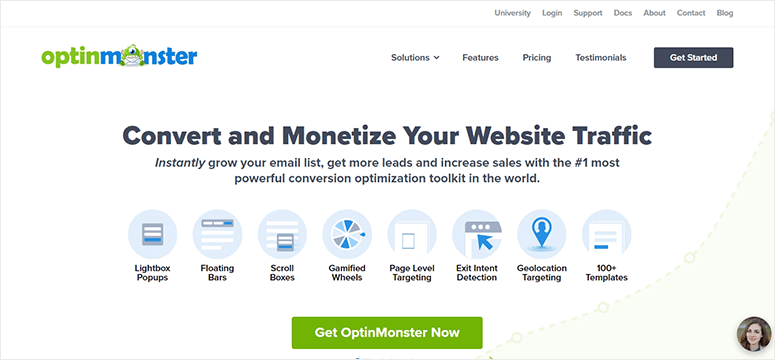 OptinMonster is the most popular lead generation software on the market for WordPress. Trusted by more than 1,000,000 websites, it can help you build quality leads on your site that turn into paying customers.
While visitors are on your website, you want to grab their attention to new content, promotional offers, email newsletters, and more.
OptinMonster lets you create popups on your website for exactly this purpose.
OptinMonster has a drag-and-drop builder that makes it easy for beginners to design their own popups and add them to their website. Choose from different popup styles such as lightbox, floating bar, inline form, slide-in scroll box, and more.
It's also easy to cater to specific users by creating targeted campaigns based on their location, device, referral traffic, and more. Monitor how your popup campaigns are performing on your site using its analytics features, including real-time behavior automation, A/B testing, and conversion analytics.
Get started with OptinMonster today.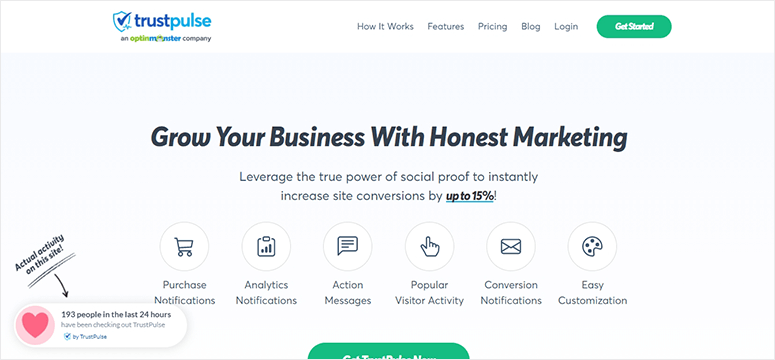 TrustPulse is a social proof plugin compatible with any WordPress site. It gives you what you need to boost social proof on your website so you can attract more customers and increase sales.
When a customer takes action on your site, you can show that action as a popup so that other visitors can see it in real-time. This shows them that other people are interested and actively engaging with your content.
TrustPulse takes less than 5 minutes to set up and customize to your liking. You can allow notifications to appear on any page, such as your homepage, landing pages, checkout pages, and more.
You can also use smart targeting to show them to the right people at the right time for the best results.
Plus, you can look after your stats and monitor how well visitors on your site respond to your real-time popups. Customize the look to match your branding including the colors, images, text, and more.
Get started with TrustPulse today.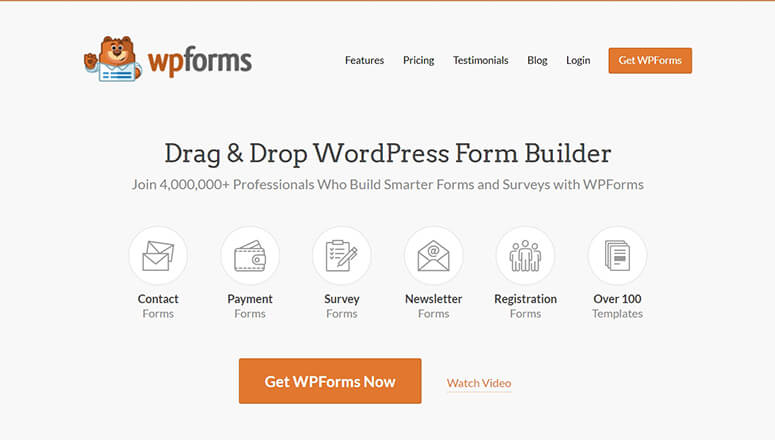 WPForms is the most popular form builder plugin for WordPress. It's used by more than 4,000,000 site owners to create online forms for their websites.
Every online business needs a way for customers to keep in contact, ask questions, inquire about orders, and so on.
You can't do that without a solid, optimized form.
This plugin is user-friendly and takes only minutes to set up. It comes with pre-built form templates and a drag-and-drop form builder, so it's easy for beginners and experts alike to use its features. No coding is necessary so you can get started all on your own.
WPForms is responsive and works well with any device so users can easily navigate your contact forms. You can also create multi-page forms, create file-upload, add smart conditional logic, and way more.
Get started with WPForms today.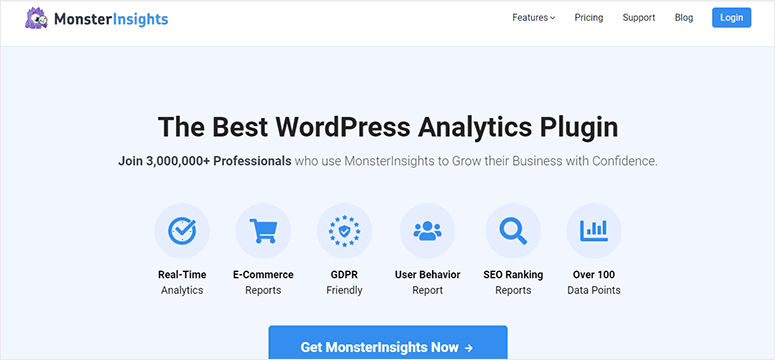 MonsterInsights is a Google Analytics tool for WordPress that lets you view your site's statistics straight from your dashboard. It's trusted by more than 3,000,000 users who want to improve their site traffic and marketing strategy.
To market your website, content, or products, you need to study your site traffic including where users spend the most and least time, how they use your site, where they leave, and more.
This data allows you to create new strategies that better suit your visitors and cater to their experience.
MonsterInsights comes with universal tracking, real-time stats, page-level analytics, EU compliance, and more. It also integrates seamlessly with other popular marketing tools, including WPForms, WooCommerce, Yoast, MemberPress, and PrettyLinks.
Get started with MonsterInsights today.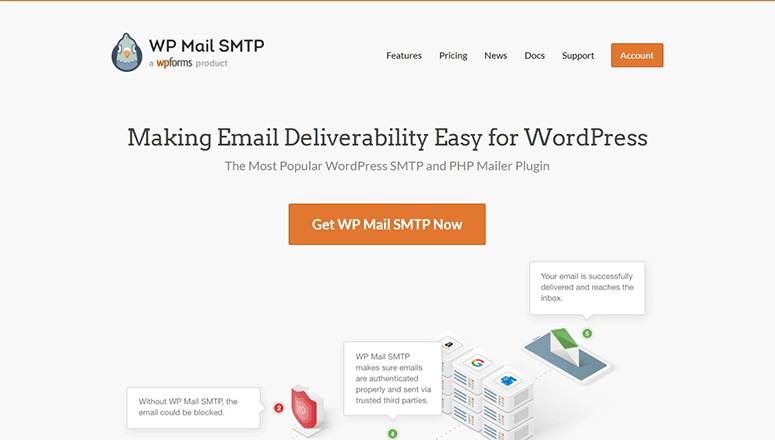 WP Mail SMTP is the most popular SMTP and PHP mailer plugin for WordPress. Used by more than 2,000,000 websites, it ensures that emails sent from your domain land successfully in subscribers' inboxes.
With WP Mail SMTP, your email deliverability issues disappear.
A disruption in your email marketing strategy can cost your business money and turn away potential customers. To ensure that you continue growing your email list, you need a plugin to resolve the common email issues that come with WordPress.
This plugin also keeps your content safe from spammers, hackers, and other security threats on your website. It integrates with all of the best and most secure SMTP providers to give the best experience for you and your audience.
Get started with WP Mail SMTP today.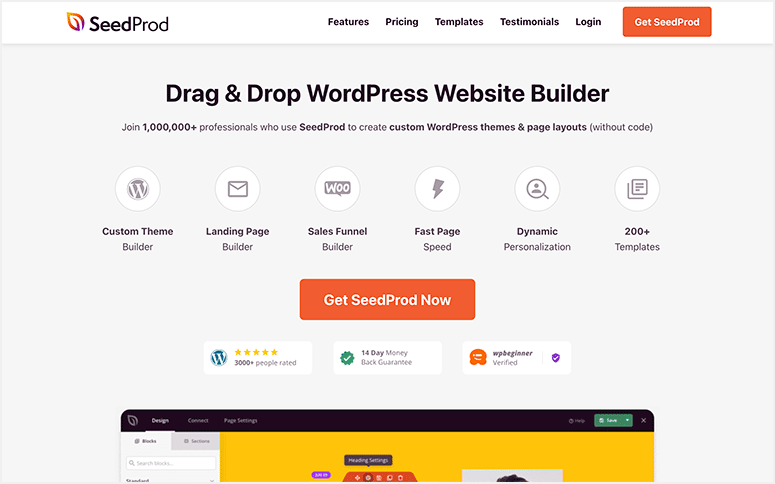 SeedProd is a landing page builder, coming soon page builder, and theme builder for WordPress.
It's easy to create landing pages with its drag-and-drop page builder that requires no coding experience at all. It uses blocks to help you make high-converting web pages that resonate with your visitors.
SeedProd also provides landing page templates including coming soon, sales, optin, webinar, maintenance mode, thank you pages, and more. It's responsive to any device and looks great on mobile.
You can pick from 20+ built-in color schemes or create your own custom color scheme to use in your landing page design. You can also add your own custom CSS, choose from unlimited font options, use smart sections, and integrate with other popular tools.
Get started with SeedProd today.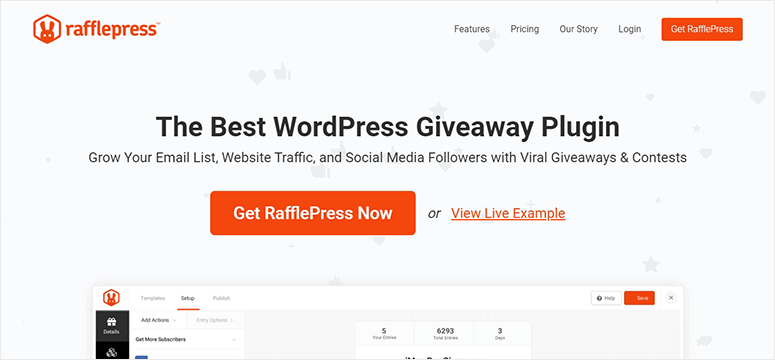 RafflePress is the best contest and giveaway plugin for WordPress. It's a great marketing tool to boost your brand and give it more attention from your audience.
RafflePress comes with a drag-and-drop builder that's easy to use and requires no previous coding experience. It also comes with pre-made templates to create high-converting giveaway campaigns.
Its fraud protection ensures that users don't break the rules with extra entries so your contest stays fair. The widget is 100% responsive and works well on any device.
You can also track and retarget users for a chance at a higher converting future campaign. RafflePress seamlessly integrates with the most popular email marketing services & CRMs so it's easy to manage your content and data.
Get started with RafflePress today.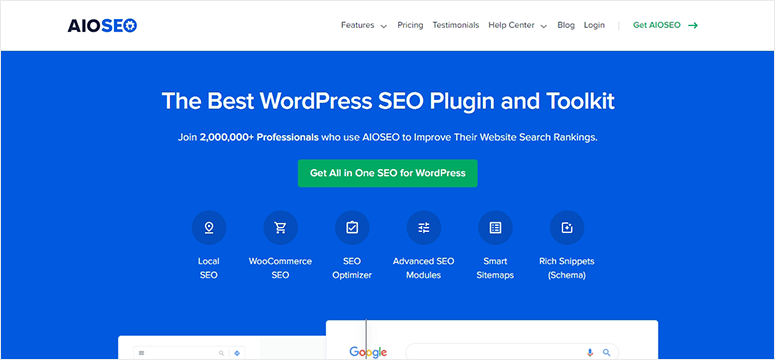 AIOSEO is an SEO toolkit for WordPress. It's used by more than 2,000,000 business owners to optimize websites for search engines and boost rankings.
AIOSEO comes with several powerful features including SEO custom user roles, local SEO, rich snippets schema, smart XML sitemaps, RSS content, and much more. Its TruSEO On-Page Analysis lets you easily add title tags, meta descriptions, keywords, and keywords for the best on-page optimization.
It also comes with an Audit Checklist feature that analyzes your website for critical errors. Then it gives insights into how to improve your SEO rankings and drive more traffic to your site.
AIOSEO can also optimize your social media content to manage how it looks to users. You can integrate your social platforms in just a few simple clicks.
Get started with AIOSEO today.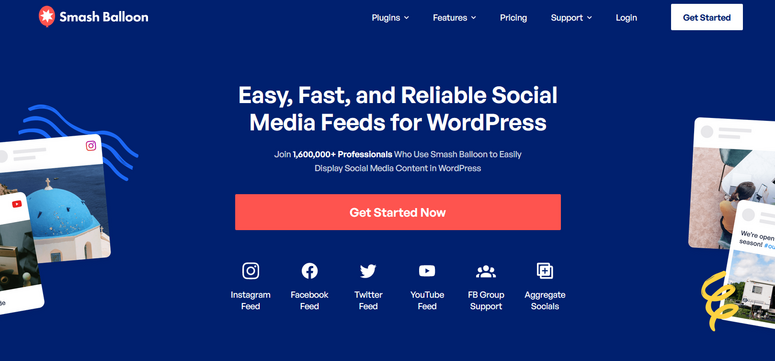 Smash Balloon is the lead social media feed plugin for WordPress. It makes it easy to display your social media content anywhere you'd like on your website so users can access your posts without leaving entirely.
Smash Balloon lets you create custom feeds that suit your branding and send the right message. You don't need to mess with any code or hire a developer to set up your feeds exactly the way you want them.
These social media feeds are 100% responsive and look great on any device. They also adopt the fonts and styles already existing on your website. Display multiple social media feeds on your site, including a timeline feed, photo feed, video feed, events feed, hashtag feed, and much more.
You can even display feeds from multiple accounts if you'd like.
Smash Balloon comes with an intelligent feed caching and backup system, minimizing the number of API requests so your website continues loading quickly. This means that even if social media goes down, the backup system will continue to display your content.
Get started with Smash Balloon today.
And there you have it! These are the best online marketing tools you can use for your WordPress website.
We hope you enjoyed this article. If so, feel free to check out our list of resources on the top WordPress plugins. It breaks down the best plugins on the market so you can choose the right ones for your WordPress site.
Or, you can check our guide on how to create a one product store in WordPress. This post will help you sell your product without having to set up a complete eCommerce store.
If you want to promote your client's products on your website as your own, you can check out this guide on the best white label marketing tools.