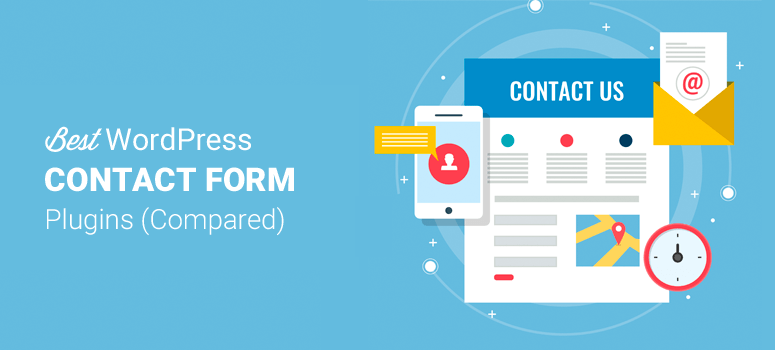 Wondering how to add contact forms on your WordPress site?
It's easy to get overwhelmed by the thousands of contact form plugins in the WordPress repository. Since each plugin has its pros and cons, finding the right one for your needs can be difficult.
If you're wondering which WordPress form plugin you should choose for your site, then you're in the right place. In this guide, we'll compare the best WordPress contact form plugins, so you can find the right one that perfectly matches your needs.
Choosing the Best Form Plugin for WordPress
WordPress.org doesn't come with a built-in contact form. In order for you to build a form, you'll need to install a WordPress plugin.
But not all contact form plugins are created equal. Since each plugin has its pros and cons, it's essential for you to to understand which plugin is the best for your needs.
For example, a publisher might need a plugin that allows seamless integration with their favorite email marketing tool like MailChimp, Constant Contact, Drip, etc. However, an eCommerce merchant may need to create custom registration forms, login forms, and payment forms. A non-profit organization, on the other hand, will need to create custom donation forms to raise funds online.
Here's what you need to look into a contact form plugin.
Features: A good WordPress contact form plugin enables you to create any type of online forms, such as contact forms, payment forms, user registration forms, subscription forms, and so on.
Ease of Use: An intuitive user interface makes creating a web form easy, even if you're not tech savvy. The lower the learning curve, the better.
Mobile-Friendly: All forms you create must be 100% responsive and work great on all devices or you'll fall behind.
Compatibility: The form builder should work seamlessly with any WordPress themes.
Pricing: Before trying out a plugin, you'll need to consider if it's worth the investment in the long run.
Documentation: Preferably, the documentation should be extensive enough that it easily walks you through various features of the plugin.
Support: You'll also want to choose a plugin that's developed by a team with a good reputation and is well-known for delivering outstanding customer service.
Best Form Plugins for WordPress – FREE & PAID
Here's a quick summary of the best form plugins for WordPress.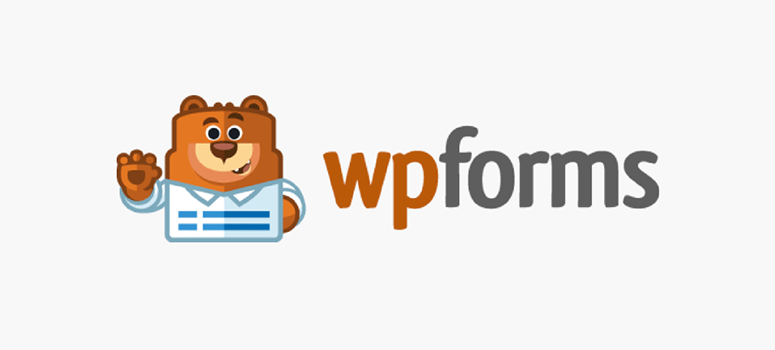 WPForms is the most beginner-friendly contact form plugin for WordPress. With its powerful drag and drop builder, you can create beautiful WordPress forms in just a few minutes without touching a single line of code.
WPForms lets you create any kind of forms from a basic contact form to complex forms such as registration forms, surveys, and polls. And you can add the forms anywhere on your site using readymade widgets and selecting the form you want from a dropdown menu.
WPForms makes it simple to create advanced forms, including order forms, survey forms, donation forms, email subscription forms, secured forms with password protection, etc. Even if you're an absolute beginner, you'll be able to jump right in.
You can add custom fields for phone, date/time, checkboxes, multiple choice, signature, Likert scale, star ratings, and so much more
Every form you create will be 100% mobile-friendly, meaning it will look great on any device (computer, mobile, or tablets). It also includes dozens of pre-built form templates that perfectly adapt to your workflow and save you more time.
To top it off, WPForms integrates with all popular email and marketing platforms like Drip, Campaign Monitor, Salesforce, and Constant Contact.
WPForms highlights include:
100+ templates to create any form
User-friendly drag and drop builder
Customized real-time email notifications
Advanced fields like file upload
Multi-page forms
Captcha and built-in anti spam protection
Manage leads and form entries easily
Other notable feature includes form submission without refreshing the page.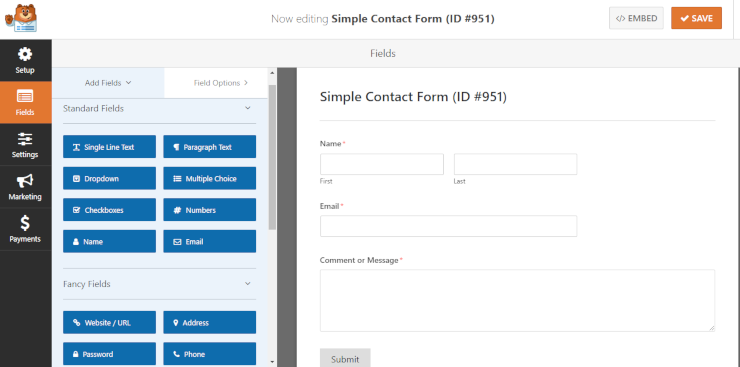 Check out these head-to-head comparisons between,
If you're after a WordPress form plugin that is easy to use and has all the powerful features you need, then look no further than WPForms. Over 5 million WordPress websites have trusted it!
Free version: Yes
Premium pricing: The pro version costs $39.50 – $299.50 per year
Get started with WPForms Pro today.
Want to start with the free version instead? Try WPForms Lite.
Bonus: IsItWP users get a 10% discount on WPForms. Simply use our WPForms coupon: SAVE10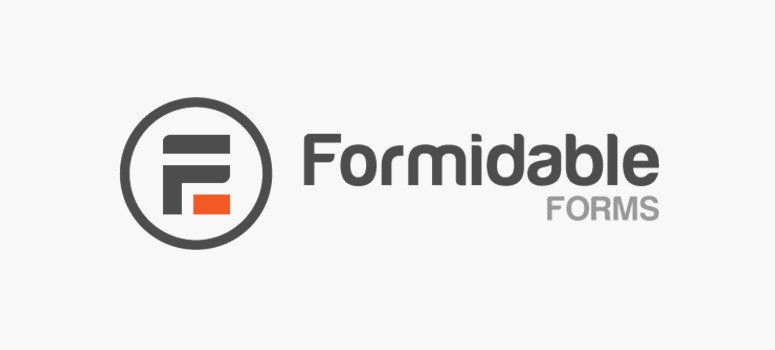 Formidable is an advanced WordPress form plugin that's feature-rich. It lets you build complex WordPress forms with ease. Rather than just collecting data from users, Formidable allows you to display submissions on the front-end of your site.
With Formidable, you can collect, display, edit, and filter user-submitted data without any additional plugins.
While you can build basic WordPress contact forms with Formidable, an average user may find it a bloated solution with too many unwanted features. It's not beginner-friendly.
Similar to Ninja Forms, Formidable also sells add-ons separately. It can be perfect for small websites but becomes expensive as you grow.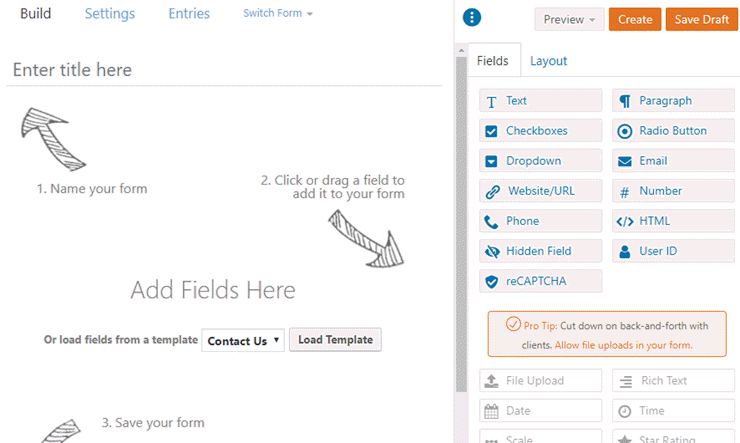 If you're a professional WordPress developer and wanting to build complex forms, then you should try Formidable. It comes with tons of powerful features to create intricate forms for your website or data-driven web applications.
Free / lite version: Yes
Premium pricing: The paid version costs $39.50- $399.50 per year
Get started with Formidable Forms today.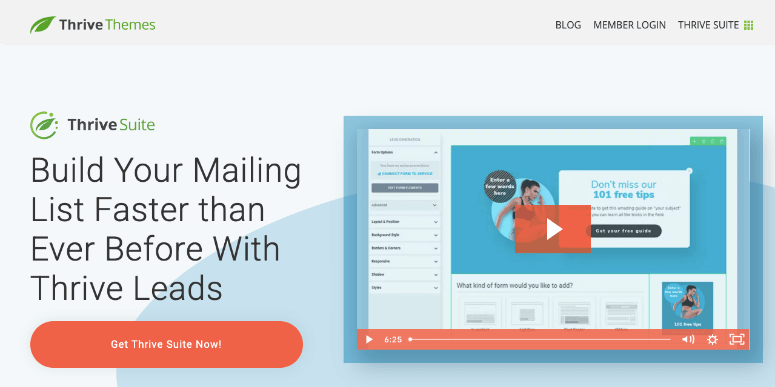 Thrive Leads is the best WordPress plugin to create optin forms on your site. There's a simple drag-and-drop editor to create the perfect design every time.
Added to this, there are targeting options to make sure your visitors see the optin form at the right time and place based on posts, categories, tags, and more.
Once you set up your form, you can run A/B tests to find what works better for your audience. Next, there are built-in reports to get actionable insights. You can see exactly how your opt-in forms are performing over time and where your most valuable traffic comes from.
With Thrive Leads, you can create optin campaigns that appear as lightbox popups, sticky ribbons, inline forms, 2-step opt in forms, Yes/No forms, Multiple Choice forms and more.
Free / lite version: No
Thrive Leads: $99 per year
Thrive Suite: $299 per year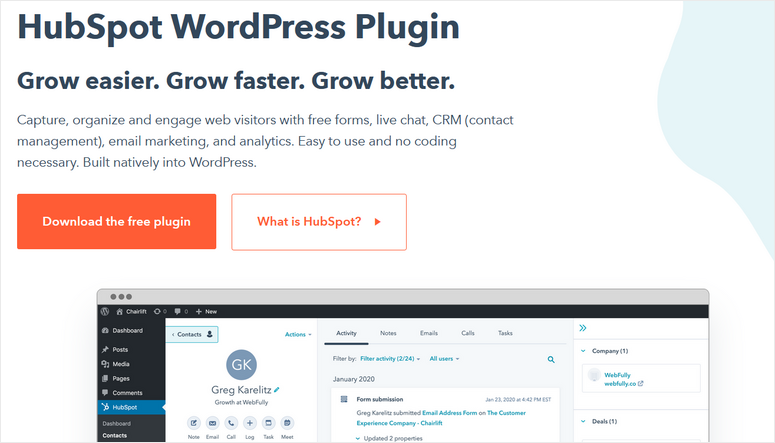 HubSpot, famously known for its CRM software, also offers a free WordPress plugin that lets you easily add simple forms to your site.
It has a user-friendly drag and drop form builder for creating forms in minutes. You can use up to 1,000 form fields and dozens of fields types. The forms are also customizable so you can design them to match your brand.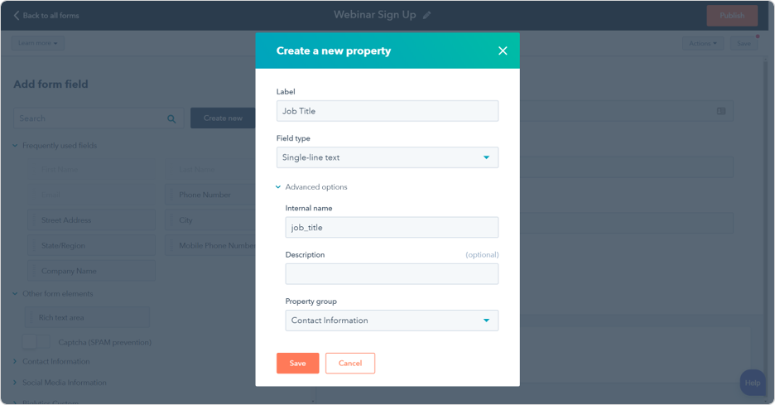 There are also many goal-based form templates to get you started quickly, including registration forms, contact forms, newsletter signup forms, and more.
Everyone who fills out your forms will be automatically added to the built-in CRM. From there, you can easily manage your contacts, set reminder tasks for follow-ups, or send them a personalized email.
In addition to the form builder and CRM, the HubSpot plugin also comes with free popups, email marketing, live chat, and other tools.
If you're on a budget and looking for an all-in-one marketing plugin, this HubSpot free plugin could be a great fit for your needs.
Free / lite version: Yes
Premium pricing: Starts at $18 per month
Get started with HubSpot Forms today.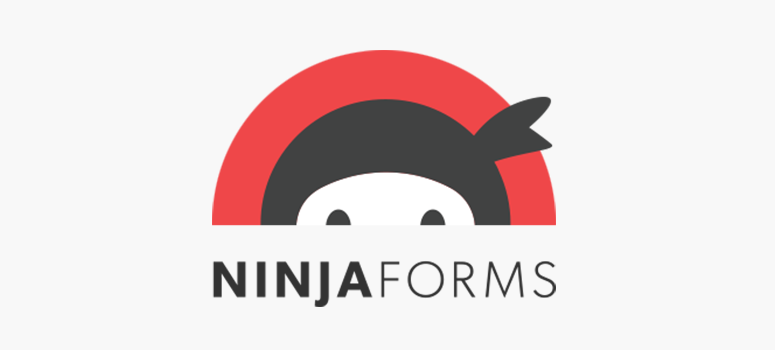 Ninja Forms is yet another WordPress contact form plugin that lets you build WordPress contact forms with ease. The plugin is built by WPNinja, a WordPress development team that has created several well-known WordPress plugins.
The core plugin is entirely free to use. You can enhance the functionalities of Ninja Forms by installing premium add-ons whenever needed. The plugin comes with hundreds of functions and hooks, allowing developers to enhance it with custom features easily.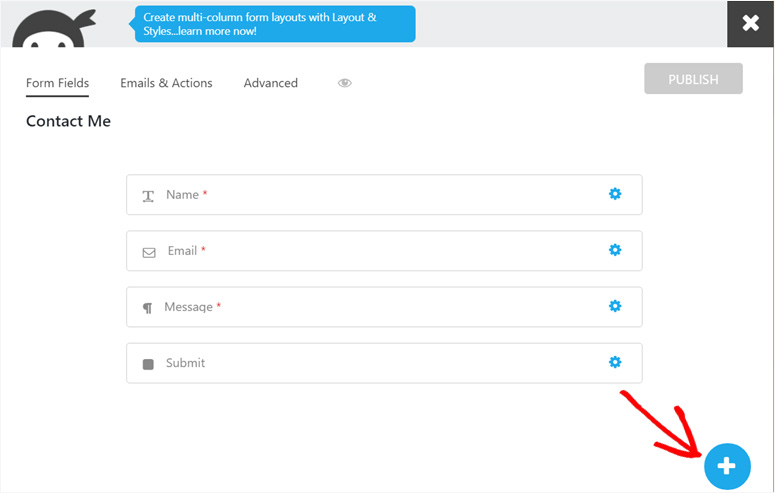 If you want to use a free contact form plugin on your website and enhance features by purchasing the necessary add-ons, then Ninja Forms is the perfect solution.
At first, buying add-ons might seem like a helpful strategy because you'll only have to pay for what you need. However, as your needs grow, Ninja Forms will become more expensive than other plugins on this list.
Free / lite version: Yes
Individual addons pricing: $29 – $129 each
Premium plans pricing: $49 – $299 per year
Get started with Ninja Forms Pro today.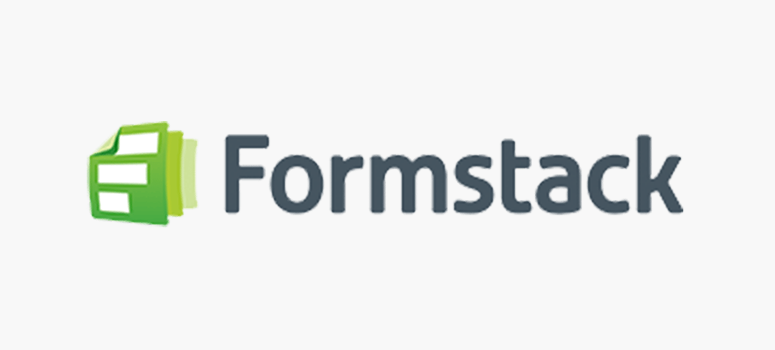 Formstack is a premium form builder for WordPress that lets you create fantastic online forms in seconds with its drag and drop interface. It also integrates with loads of third-party apps. You can download the free integration plugin from the WordPress repository to embed your Formstack web form into your posts, pages, or sidebar.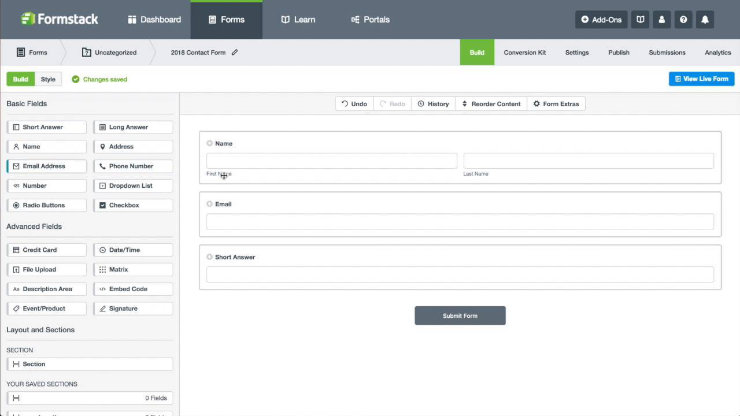 Formstack's user interface is cleaner and more modern than that of Wufoo, making form building fun and easy. However, Formstack is not built for WordPress sites specifically, so you'll find many limitations in creating new forms. It would be more suitable for advanced users.
Formstack doesn't offer a free plan, but you can try it out for free for 14 days. The premium plans are exorbitant and will set you back $50 a month for the basic plan.
Free plan: No
Pricing: $50 – $208 per month
Get started with Formstack today.

Without a doubt, Contact Form 7 is the most popular form plugin for WordPress on the market. Considering Contact Form 7 has been around for over a decade, it comes as no surprise that this plugin has more than 5 million active installs.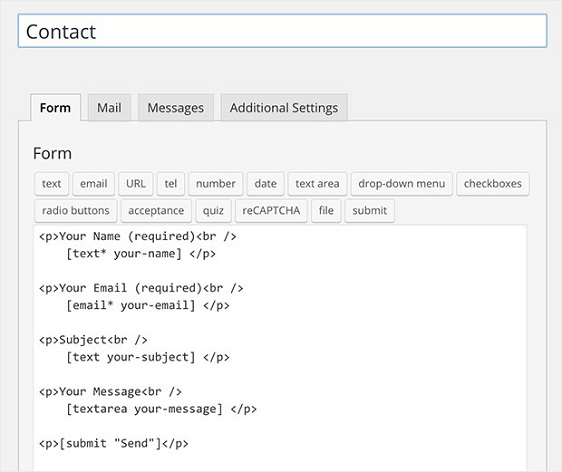 If you want to create simple contact forms on your website, then Contact Form 7 is the right choice. You can also find several free and premium third-party add-ons that work great with this plugin.
The user interface is not at all easy to use, and it requires you to know some basic HTML tags to create a contact form.
Free / lite version: Yes
No premium version. You can make a donation towards the upkeep of the plugin.
Get started with Contact Form 7 today.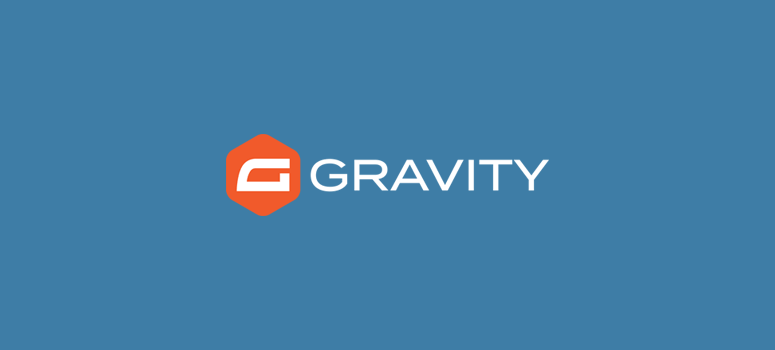 Gravity Forms lets you build beautiful forms for your site with powerful features.
You can generate leads, collect payments, and grow your business. There's an intuitive drag and drop builder to create forms quickly.
Gravity Forms also integrates with HubSpot and Zapier so you can connect to thousands of different apps.
The downside is that Gravity Forms is the most expensive form builder and there's no trial available either. You can view a demo of the form builder before making a decision.
Free / lite version: No
Pricing: $59 – $259 per month
Get started with Gravity Forms today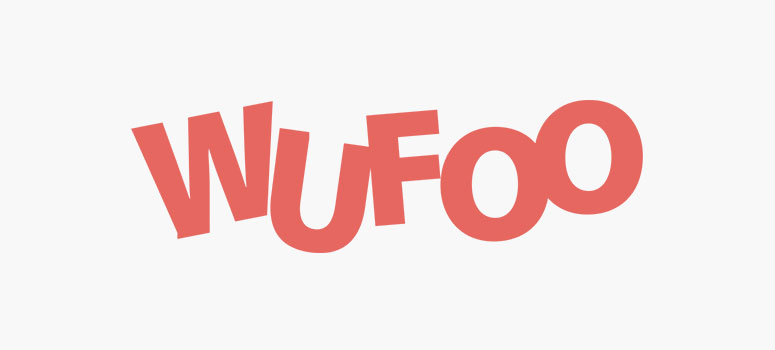 Wufoo is a platform-independent form builder that lets you publish a form on any website, including WordPress sites. Wufoo offers a free plan that enables you to create five web forms, but they'll be deactivated once they have exceeded 100 entries per month.
Using their form builder, you can get your online forms up and running quickly and easily. You can integrate your contact form with lots of great online tools that you already use and love.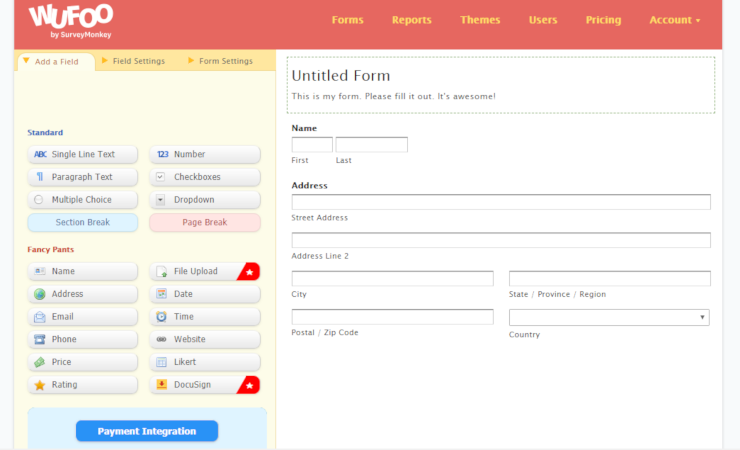 Wufoo offers more integrations than any other WordPress form builders. However, it cannot create a login form or user registration form on your site.
Free plan: Available
Premium pricing: $14 – $183 per year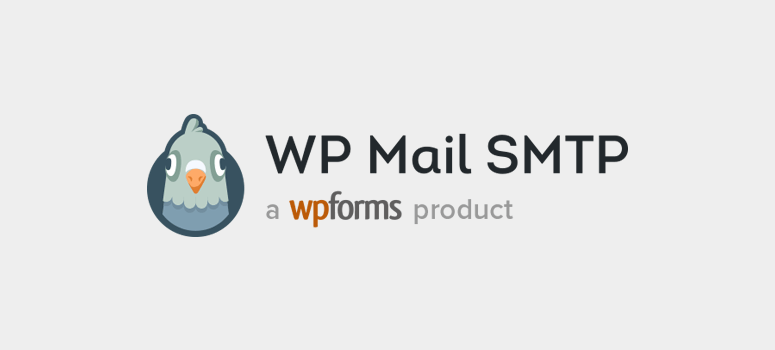 WP Mail SMTP is the most popular email deliverability and WordPress SMTP plugin. It's built by the same team of experts that are behind WPForms. This plugin is perfect for fixing all your email deliverability issues and keeping a log of all the emails sent from your WordPress site.
It needs to be used in conjunction with your contact form builder to send emails instantly. You can connect WP Mail SMTP to any of the secure SMTP providers within your budget. It bypasses the spam filters and makes sure that your emails land in the inbox.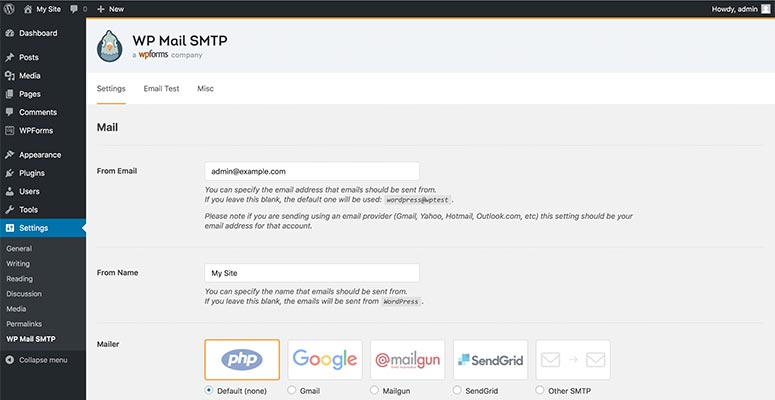 Free / lite version: Yes
Premium plans: $49 – $399 per year
Get started with WP Mail SMTP today.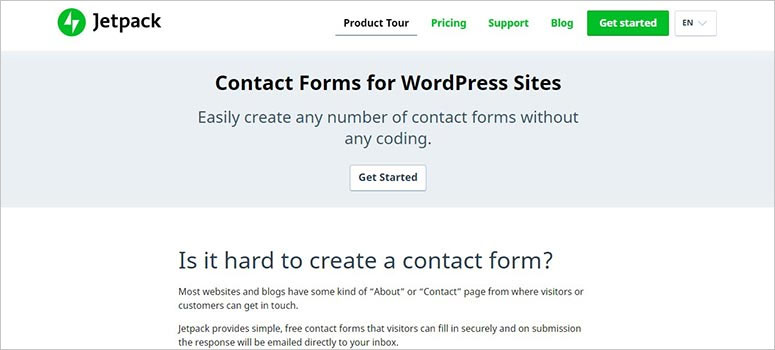 Jetpack is a powerful plugin built for WordPress sites. It comes with several amazing functionalities, including contact forms for WordPress. You can create multiple forms and display them at different parts of your website. It uses your general WordPress settings like email to send notifications once your users submitted the form. You can also set up a custom email to receive notifications.
It has a drag and drop editor to add, edit, and reorder form fields. Other notable features include spam filtering service, dashboard notifications, etc.
Free / lite version: Free with Jetpack plugin.
Premium plans: $3.50 – $29 per month
Get started with Jetpack Forms today.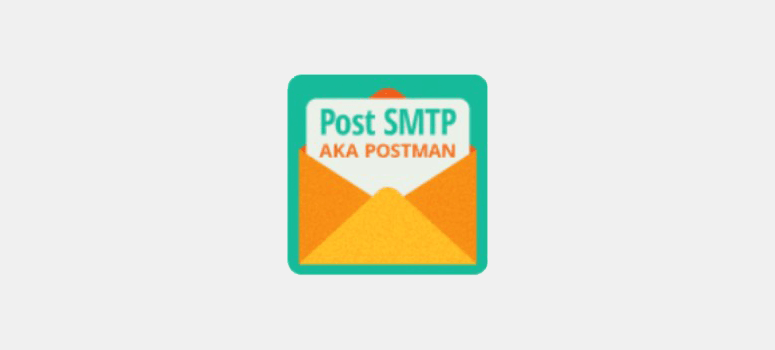 Postman SMTP is another WordPress mail SMTP plugin. It ensures the email delivery sent from your WordPress forms and website. It may not be a contact form plugin, but you can use it as a tool to send email notifications smoothly. Postman SMTP has an easy setup wizard and powerful configuration settings.
It allows you to log and resend all emails showing the exact cause of failed emails. It supports forced recipients (cc, bcc, to) and custom email headers. You can integrate Postman SMTP with popular email marketing services that are supported by your contact form plugin (MailChimp or Mailgun).
Free / lite version: Yes
Premium plans: Not available but there are Pro extensions
Get started with Postman SMTP today.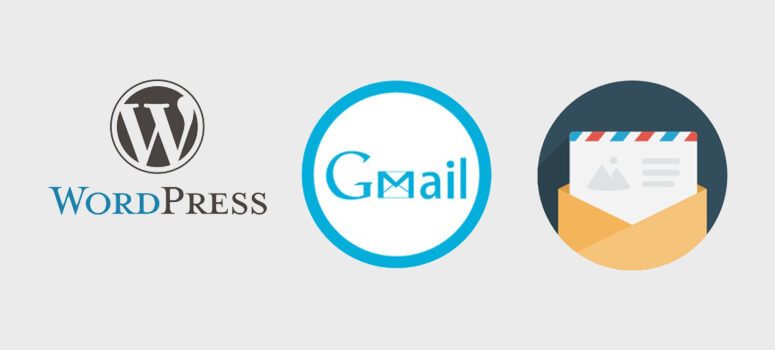 Gmail SMTP is a powerful WordPress SMTP plugin to send emails with your Gmail account. It has a highly secure SMTP server to make sure that your emails should bypass the filters and never get blocked. It also implies other security measures like OAuth 2.0 protocol to authorize access to the Gmail API, which means you don't need to enter username or password.
It has a simple set up. You should create an account at Google Apps for Work to use Gmail SMTP servers and send unlimited emails without any issue. This plugin is perfect for connecting with your contact forms in WordPress.
Free / lite version: Yes
Premium plans: Not available
Get started with Gmail SMTP today.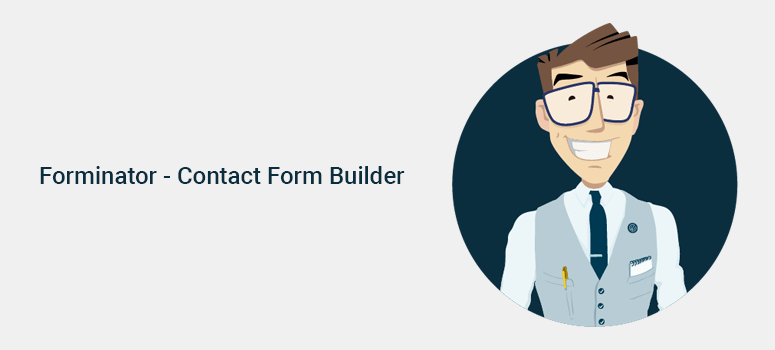 Forminator is a free WordPress form builder plugin that's great for WooCommerce sites. It comes with a drag and drop visual builder to set up and manage your WordPress forms. It helps collect user information and generate more conversions to increase your revenue.
This form plugin is perfect to create polls and surveys, fun quizzes, order forms, and any type of custom form. It integrates with multiple payment methods, including PayPal and Stripe to collect payments online.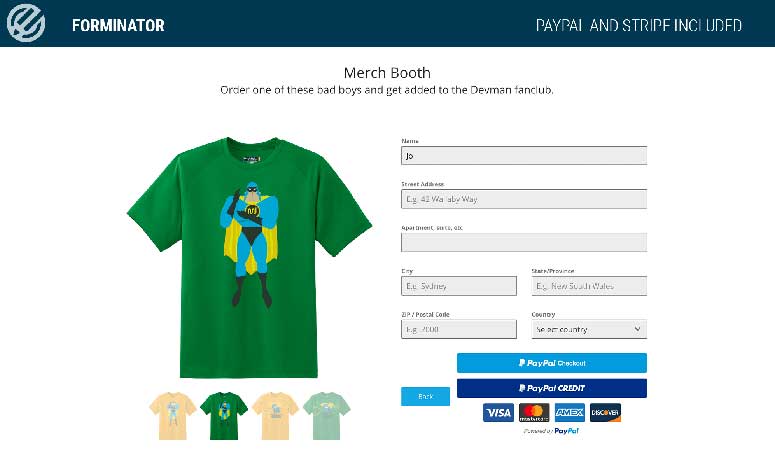 It's suitable for any kind of eCommerce site. It also lets you add product images in an order form, so the customers can preview what they are ordering on your website.
Free / lite version: Yes
Premium plans: $60 – $390 per year
Get started with Forminator today!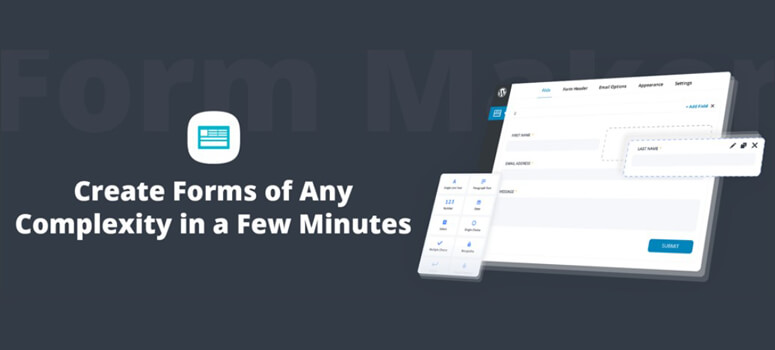 Form Maker is an excellent WordPress contact form builder plugin. It features a drag and drop form builder to design complex forms quickly. It comes with dozens of form field types to let you create a form of your need. The best part about Form Maker is that it allows you to display the form in as popups, top bars, and scroll boxes. You can also embed the form in your pages and posts.
It has ready-made form templates to set up the forms in a few clicks. Form Maker gives you the option to set automatic custom replies to users who filled the form.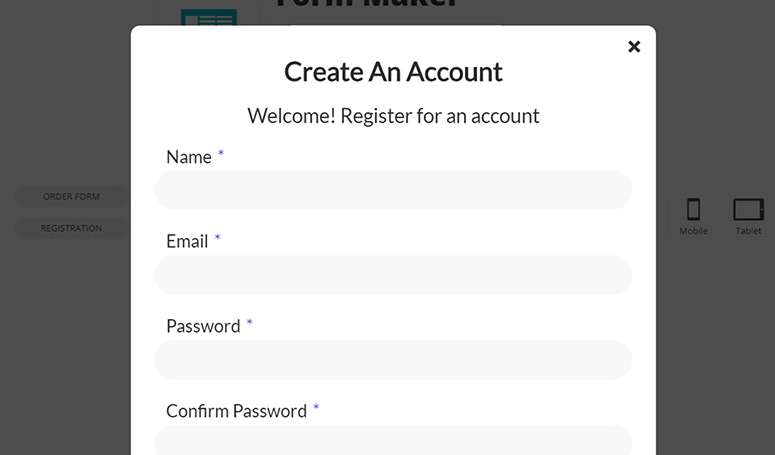 It also offers customizable themes to change the design of your forms. For further styling, you can use the CSS editor that comes built-in with the plugin.
Free / lite version: Yes
Premium pricing: $85 – $150 for 6 months to 1 year of updates and support
Get started with Form Maker today.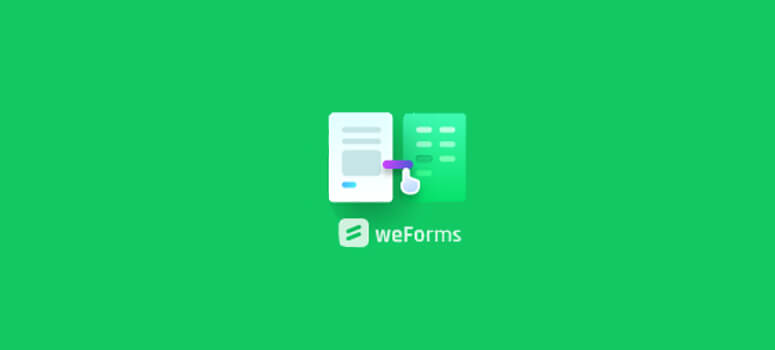 weForms is a free WordPress drag and drop contact form builder plugin. It allows you to create unlimited forms and display them anywhere on your WordPress site. You can also preview the form before publishing it to see how it will appear to your users.
It comes with predefined custom form templates to set the contact form quickly. It offers a form expiration feature to make a form invalid after a specific date. weForms has powerful integrations with email solutions and other third-party services.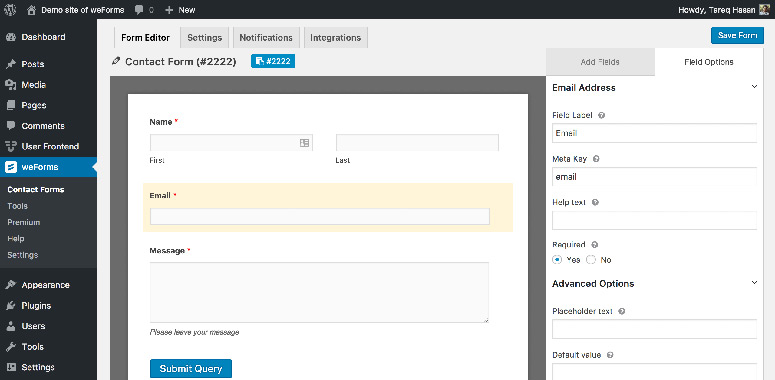 You can also create payment forms and integrate PayPal or Stripe to accept online payments. The plugin is perfect for any website or eCommerce store.
Free / lite version: Yes
Premium pricing: $49 – $249 per year
Get started with weForms today.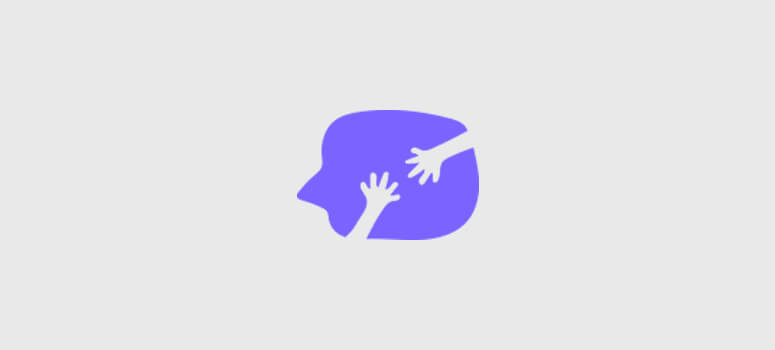 HappyForms is a simple and free WordPress contact form plugin. It offers a drag and drop contact form builder and supports Gutenberg. You can add the forms to your pages, posts, template files, and widgets easily. It also allows you to add multiple forms on the same page.
The best part of HappyForms is it gives you access to advanced features like multi-column forms that you can add in one-click. You can define a custom message on form submission and also redirect users to any web page. It uses HoneyPot and Google ReCaptcha for spam filtration.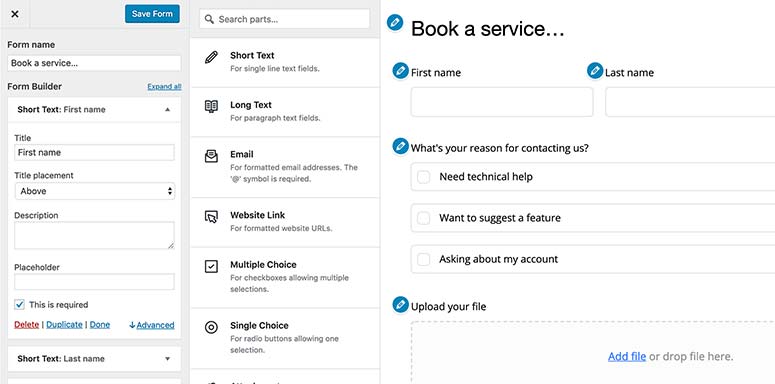 You can also create conversational forms and see a live preview before adding them to your website. It has quick customization options and several types of form fields.
Free / lite version: Yes
Premium plan: $53.80 – $283.60 per year
Get started with HappyForms today.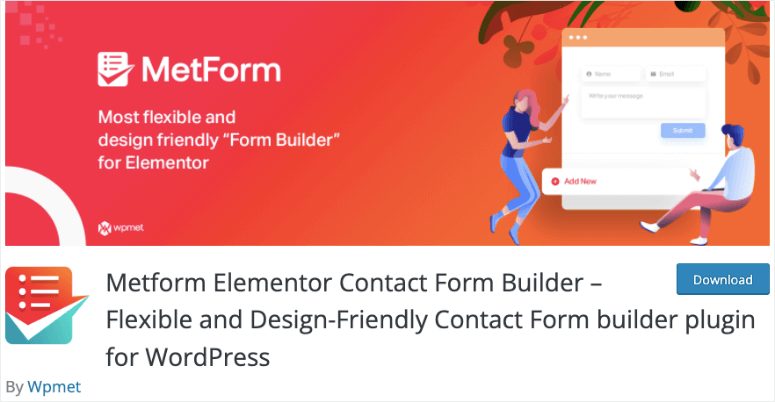 MetForm is a form builder plugin for Elementor, one of the most popular WordPress page builders.
The plugin comes with high-quality web design layouts and 30+ predefined contact form templates along with a drag and drop contact form builder. It allows you to add multiple fields and repeat them through the form easily.
Metform comes with integrations with third-party APIs such as Mailchimp, AWeber, Convertkit, ActiveCampaign, and GetResponse.
Plus, it supports shortcodes so you can use the form easily where you want.
Free / lite version: Yes
Premium plan: $39 – $179 per year
Get started with MetForm today.
That's our list of the best WordPress form builder plugins.
It's worth noting that Caldera Forms used to be a popular form builder plugin with more free features than any other WordPress form builder plugin. These free features included conditional logic, multi-step forms, captcha, calculation fields, file uploads, and column layouts right out of the box.
However, Caldera Forms was retired in December 2021. Users were transitioned to Ninja Forms.
Now that we've looked at different form builder solutions for WordPress, it's time to determine which one is the right fit for your needs.
What is the best form plugin for WordPress?
WPForms is the best option if you're looking for an intuitive plugin that comes with all the important features you'll ever need. It's the easiest form builder plugin for WordPress trusted by 5+ million sites and it also has one of the highest user ratings.
We also like Thrive Leads if you're specifically looking for conversion optimization. OptinMonster is also another amazing platform that lets you create inline forms, scroll boxes, lightbox popups, floating bars, and more. There are powerful targeting options and advanced features like content locking, lead verification, and so much more. Learn more about this platform here: OptinMonster Review: Is It the Best Optin & Conversion Tool?
We hope this article helped you choose the best form plugin for WordPress. Once you add forms to your site, you'll find these resources helpful:
These posts have tutorials and tools to help collect leads and follow up with them easily.