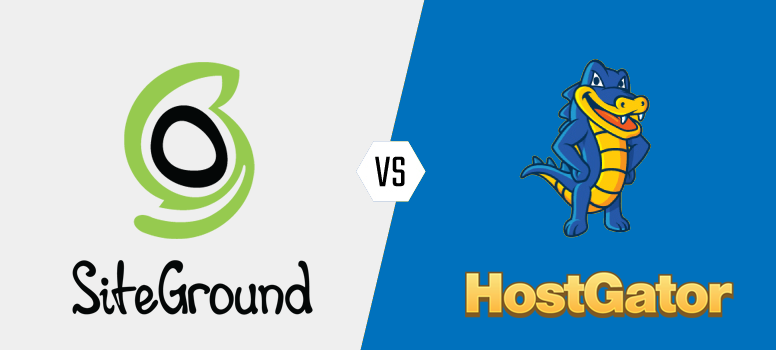 Wondering which web hosting provider is better: SiteGround or HostGator? That's going to be a tough call! SiteGround and HostGator are 2 of the most popular hosting providers on the market. While HostGator rocks the shared web hosting industry, SiteGround is well-known for their super fast WordPress hosting. But there can only be one TRUE champion…
Since choosing the wrong web host could sabotage your online business and reputation, we take competitions like this very seriously. That's why we've written an UNBIASED web hosting comparison between HostGator and SiteGround, so you can decide which one is the best option for your site. Let the battle begin!
SiteGround vs HostGator – Overview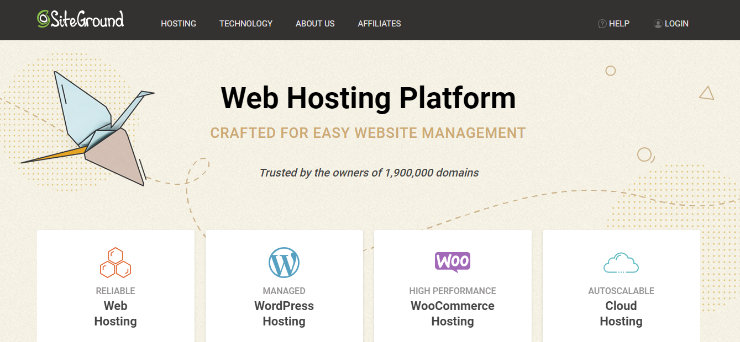 SiteGround is an officially recommended web hosting service by WordPress.org. They're one of the few companies that let you choose which data centers you use when you sign up for their hosting service.
Due to having data centers in 3 different continents, SiteGround provides a superior site experience to your visitors regardless of where they're located. They offer a 30-day money back guarantee to test drive their hosting service.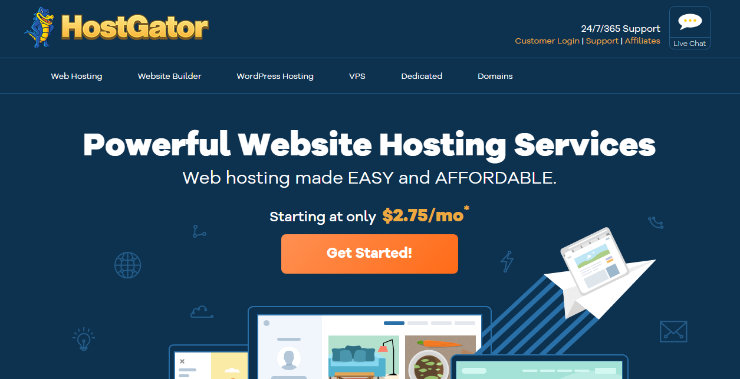 HostGator is another extremely popular web hosting provider. Founded in 2002, HostGator now hosts over 8 million websites around the globe. HostGator particularly rocks when it comes to shared web hosting services.
HostGator plans come with all the essential hosting features and they provide you with a 45-day money back guarantee to try out their service risk-free.
SiteGround vs HostGator – Page Speed and Uptime
Page speed and uptime are the most important factors when it comes to choosing a web hosting service.
According to studies, even a 1 second delay can result in a 7% reduction in conversions. Google continues to emphasize page speed in their algorithm, so it goes without saying that page speed has a big impact on SEO rankings for your site.
Uptime is important because your visitors expect your site to be available around the clock. Uptime is usually expressed as a percentage of the total available time, such as 99.9%.
Often, web hosting providers boast about being the fastest web host and promise high availability with their hosting services. To test whether they live up to their hype, we signed up with both SiteGround and HostGator and created a test WordPress site on each of them. We also installed a default theme, added dummy content, and uploaded some images to mirror a live environment on our test sites.
Then we conducted a few different speed and uptime tests on them.
Here're our results:

According to the Pingdom test, our SiteGround test site took only 649 ms to load for a server in Dallas, Texas. That's faster than 95% of all tested sites.

When we ran the same test on HostGator, our test site took 691ms to load.
We haven't experienced downtime during our tests on either of the servers.
Winner: SiteGround
SiteGround vs HostGator – Ease of Use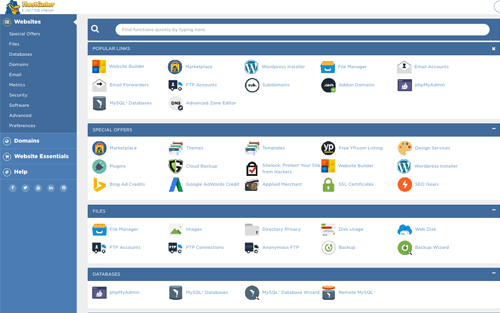 All hosting plans from SiteGround and HostGator come with cPanel for managing their web hosting accounts. They also offer 1-click installers for popular website scripts, such as WordPress, Joomla, and Drupal.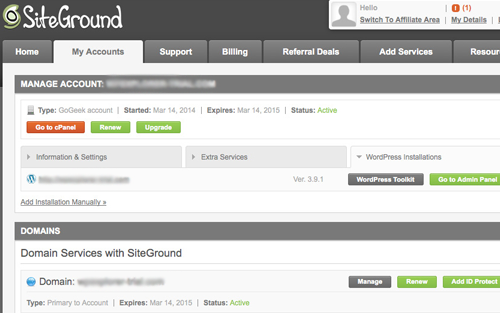 Both of them also provide a website builder with their hosting plans for users who want a quick and easy solution to kick off a website.
While SiteGround provides Weebly builder with all their hosting plans, all HostGator hosting accounts are shipped with Gator builder, an easy-to-use site builder developed by HostGator team. Both builders let you start any type of website with ease, including a blog, eCommerce store, portfolio, etc.
Winner: It's a tie
SiteGround vs HostGator – Features
HostGator offers all the standard hosting features you would expect from a web hosting company, including unmetered bandwidth, free SSL, 1-click installers, $200 worth of marketing offers, and more. With a slightly more expensive shared web hosting plan, you'll get access to unlimited website hosting, a free dedicated IP, and free SEO tools.
However, when comparing features, SiteGround pulls miles ahead of HostGator. Let's take a few of the features that put SiteGround way ahead of the curve:
SSD storage: All of HostGator's shared hosting plans offer Hard Disk Drive (HDD) storage whereas SiteGround provides Solid State Drive (SSD) storage, which is proven to perform at least 2x faster than HDD.
Speed technologies: On top of SSD storage, SiteGround provides free CloudFlare CDN, PHP 7 with OpCache.
Proactive security: With all of SiteGround's web hosting plans, you can avail free daily backups. With a slightly more expensive plan, you'll also get free backup restores.
Advanced geeky features: For advanced features, you can opt for their GoGeek plan which provides you with PCI compliant servers and 1-click Git repo creation.
Winner: SiteGround
SiteGround vs HostGator – Support and Documentation
Both SiteGround and HostGator provide 24/7 support via live chat, phone, and email. Both hosting providers have extensive knowledge bases consisting of hundreds of helpful tutorials that cover every aspect of building a site with their hosting accounts.
Winner: It's a tie
SiteGround vs HostGator – Pricing
Let's make a head-to-head comparison between the costs of the different hosting options from HostGator and SiteGround:
| | Shared | WordPress | Reseller | Cloud | Dedicated |
| --- | --- | --- | --- | --- | --- |
| SiteGround | $3.95 /mo. | $3.95 /mo. | $42/ year | $80.00 / mo. | $269.00 / mo. |
| HostGator | $2.78 /mo. | $5.95 /mo. | $19.95 / mo. | $4.95 / mo. | $119.00 / mo. |
As you can see, SiteGround plans are slight costly when compared to HostGator's plans. If you're looking for an affordable hosting solution, then HostGator could be your best bet.
You can also use our HostGator coupon code to get a BIG discount.
Winner: HostGator
Recap: SiteGround vs HostGator
After our in-depth comparison, we believe SiteGround is a better web hosting provider than HostGator. SiteGround develops in-house tools to provide a super fast hosting experience to their WordPress users. With their Super Cache service, you can boost the page load time and performance of your site tremendously.
With SiteGround, you can rest assured that they'll make a daily backup of your site. Restoring can easily be done via their click-and-restore tool.
Check out other useful hosting comparisons:
We hope this article helped you choose between SiteGround and HostGator. For more details, you can check out our complete SiteGround review and full HostGator review.