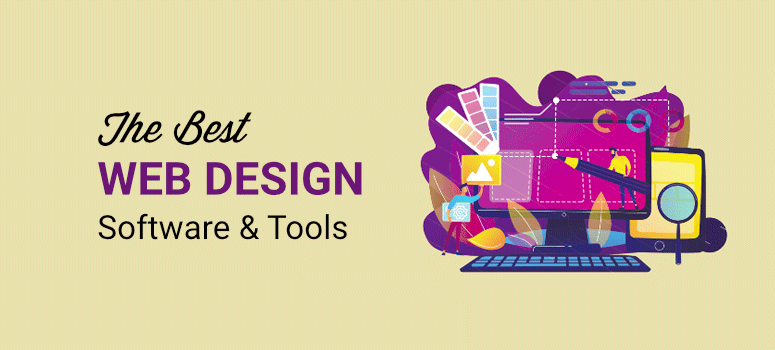 Are you looking for the best professional web design software? Web design software enables you to create web templates and designs in much less time.
In the old days, you'd have to write complex code and make web design programs to create even the most basic templates. But with the advanced web creation software now on the market, anyone can build beautiful web designs quickly and easily.
In this article, we'll share the best web design software that you can use to create website templates or full-fledged websites.
To make it easier to navigate through the list of best website design software, we've categorized them by use case. You can use the quick links here to jump to the section that interests you the most.
Best Software and Builders to Design a Website
Below, you'll find our selection of the best web platforms and tools in the market that will help you create either a full-fledged website, landing pages, or website templates.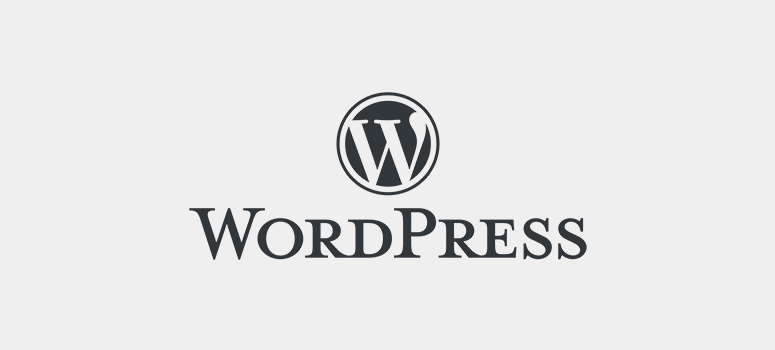 WordPress is a free and opensource software that lets you build any kind of website with ease. Over 30% of the web uses WordPress, making it the most popular Content Management System in the world.
To save you even more time, you can also check out the best built-in WordPress themes. You can install a WordPress theme and edit it as needed. Each theme has a basic structure, and you can change anything in a theme like its colors, background, images, etc.
You can also use WordPress plugins for endless customization options. It's the best platform for developers who want access to cPanel and phpMyAdmin to control website files and databases.
WordPress installation is easy. You need a domain name and web hosting to get started with WordPress, which costs around $14.99 per year and $7.99 per month, respectively. It can be quite a lot when you're just starting with a new website.
Fortunately, we've worked out a special deal for IsItWP users. You can start a website for only $2.75 per month with Bluehost, an official WordPress.org recommended hosting provider. That means you get a free domain name + 60% off on web hosting.
Click here to Claim this Exclusive Bluehost Offer »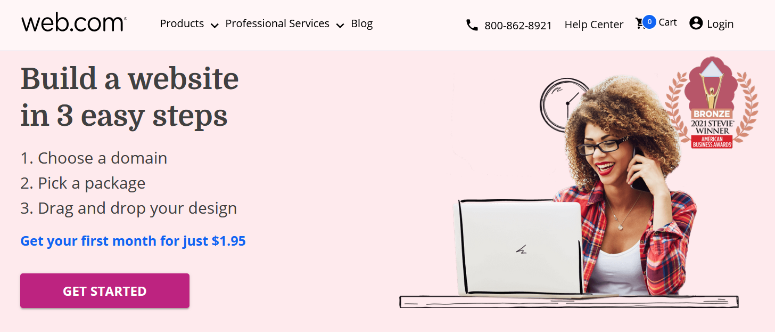 Web.com is one of the original and most popular do-it-yourself website builders on the market. Using the intuitive drag and drop builder and ready-made website templates, anyone can quickly build a website, no technical knowledge required.
You can easily add features like contact forms, photo galleries, videos, social media buttons, map locations, and more. Plus, you get access to thousands of stock images you can use on your site.
All Web.com plans come with a free domain name, business email address, autosave & backup features, website analytics, SEO features, and other essential website tools.
The Starter website plan starts at only $1.95 per month. You can also get additional SEO features with the Marketing plan, which starts at $2.95 per month. And the eCommerce plan starts at $3.95 per month.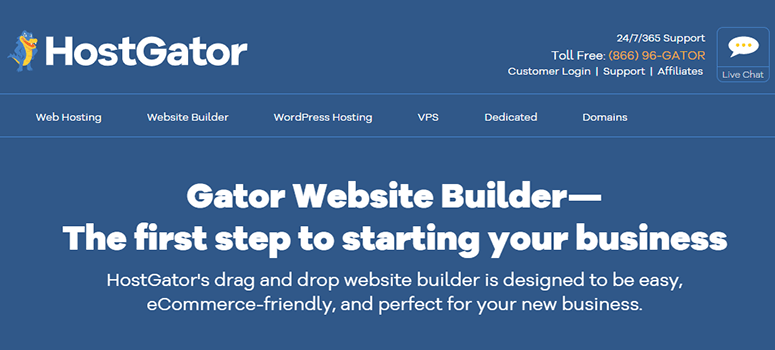 Gator Builder is a web design and development software by HostGator. It's packed with dozens of web templates for every business niche. The templates are beautiful and fully dynamic to work with third-party services. You can use the user-friendly drag and drop interface to add images, videos, Google Map, and more in a few clicks.
Since it's built by HostGator, one of the best web hosting companies on the planet, each plan comes with a hosting option as well. Gator Builder integrates with social channels to display feeds from your Facebook, Twitter, and Instagram accounts.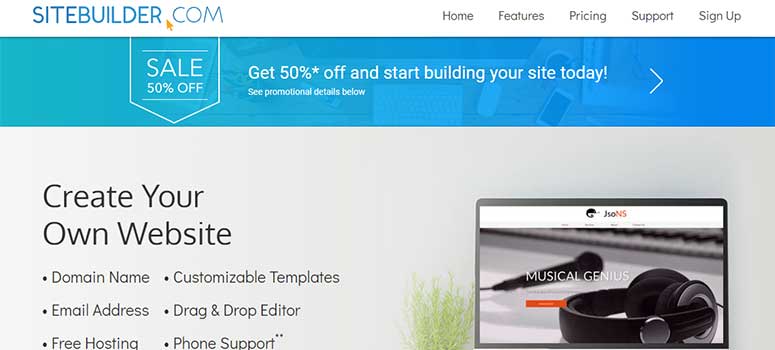 SiteBuilder is a web design software that comes with hundreds of ready-made templates that let you build a website with ease. You can either customize the web templates or design your layouts from scratch with the drag and drop builder. It offers a free domain name and web hosting with each plan to help you get started quickly.
It also offers great customization options to design a complete website, start a blog, or run an eCommerce store. It has several design tools to add images, content, and other media files to your web template.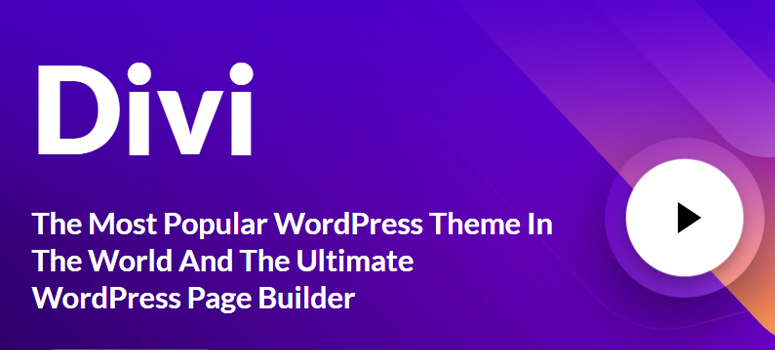 Divi is a popular WordPress theme and web design software. It comes with a drag and drop editor that lets you create custom web templates easily. Divi also offers hundreds of pre-built templates designed for restaurant, cafe, medical, fitness, etc. It gives you an advanced visual editor to customize your templates with effects, shape dividers, transformations, and more.
Its point and click tool allow you to add text anywhere on your web template. It's a modern software with options to edit, undo, redo, and revise your customizations. Divi Builder is packed with dozens of global elements, style options, and content blocks to ease your website designing process.
For more details, check out this complete Divi review.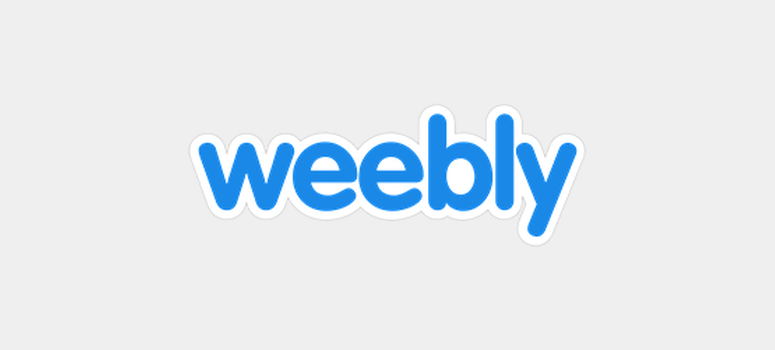 Weebly is a popular web building and designing software. It can be used to create web designs for general websites and online eCommerce stores — millions of users on the internet trust it. Weebly comes with a drag and drop interface to create your web design in just a few minutes.
It's a hosted solution so you won't have to worry about additional web hosting charges. It's built-in to your pricing plan.
The drag and drop feature makes it even simpler to develop your website design without writing a single line of code.
Though the free version of Weebly comes with everything you need to make beautiful websites, it's worth checking out their paid plan for more features and options. For more details, read the complete Weebly review from our experts.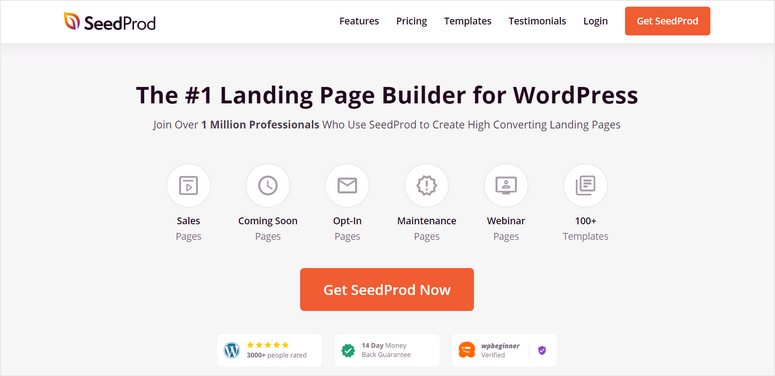 SeedProd is the best landing page builder for WordPress sites. You can use it to design stunning sales and marketing pages in a matter of minutes.
The software comes with beautiful templates, a drag and drop builder, and text editor. You'll find smart sections and powerful page blocks to build unique pages all by just dragging and dropping them to where you want them to appear.
The templates are also responsive so your pages will look good on mobile devices.
Plus, the platform integrates with email marketing tools and other WordPress tools. This makes it easy to sync other features of your website such as contact forms, WooCommerce products, and more.
With SeedProd, you'll never have to use any coding, however, SeedProd also has advanced settings for developers if they want to insert custom coding.
One thing that stands out about this builder is that it has built-in coming soon and maintenance modes. You can enable these modes with a single click and your website will be hidden from the public eye while you design it.
SeedProd has a free plan and a premium version.
See our full SeedProd Review for more details.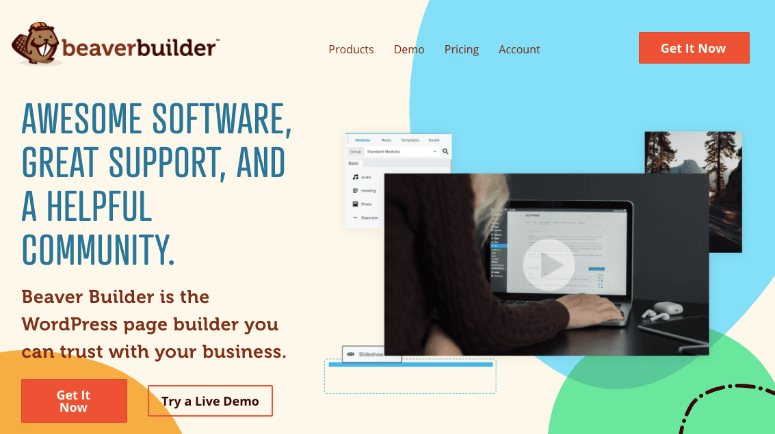 Beaver Builder is an easy-to-use page builder for WordPress users. It comes with responsive templates and a simple drag and drop builder.
This makes it one of the most beginner-friendly website design tools out there.
It works great for everyone including freelancers, developers, agencies, eCommerce stores, and businesses.
Beaver Builder is developer-friendly if you want to make advanced changes. Plus, there are addons to extend features and functionality of the page builder.
Interested in this platform? Get more information inside our Beaver Builder Review.
9. Wix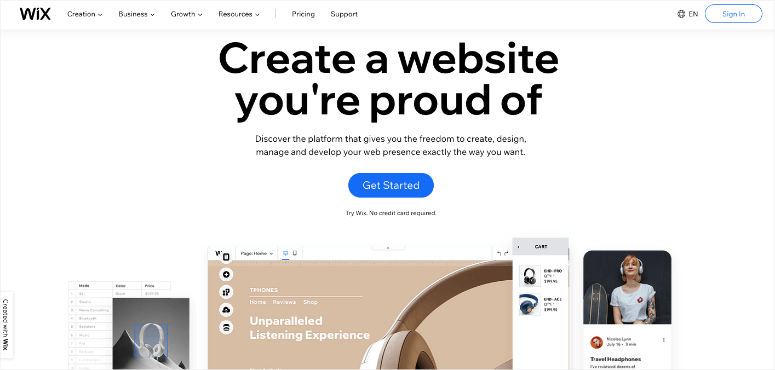 Wix is designed to be a beginner-friendly website builder. Once you sign up, there's a setup wizard that helps you take all the steps you need to design and publish a website.
The visual builder lets you make changes in real time.
It uses a fully-managed subscription service model. This means you need to pay a monthly or yearly fee to keep your website on the internet.
The downside to this platform is that you'll be very limited in terms of control and customizations.
While ease of use takes priority, you won't be able to design your site the way you want it. There are premade responsive website formats that your site will automatically follow.
Wix is a good option if you're new to website design. But as your own website grows and expands, you'll want to switch to a more flexible platform like WordPress, and that can be very complicated.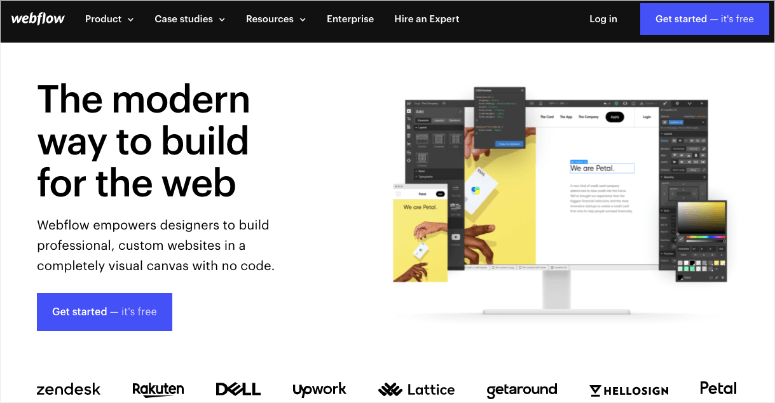 Webflow is a code-free website design software. It lets you build a custom professional-looking website using a visual canvas. The responsive design makes sure your website looks good on all devices.
There's also a Webflow Designer where you can use HTML5, CSS, and JavaScript. Added to that, you can build custom databases, eCommerce sections, and more.
With Webflow, you can get your website up and running fast. It also lets you create and update pages as you go.
Best Web Design Software for eCommerce
To create and design an online store, choosing the right platform is critical. Once you get started, it can be difficult to switch later on.
We have a detailed comparison of eCommerce platforms to choose from. Below, we've highlighted our 3 top picks in the market.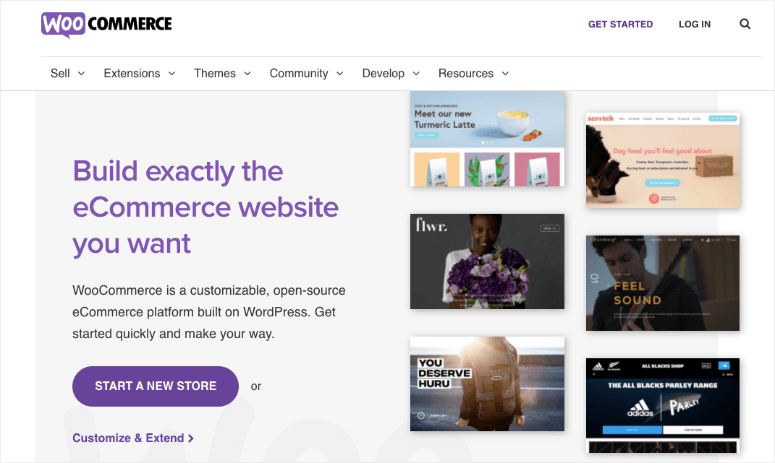 WooCommerce is a free eCommerce platform for WordPress. It's incredibly easy to set up and is the most flexible eCommerce option available.
There's a beginner-friendly setup wizard that makes sure you cover all the steps you need before you launch your store.
It lets you easily create customized product catalogs and product pages. You can list both physical and digital products. Plus, it's easy to configure taxes, shipping, payment options, and more so your customer's will have a better user experience.
With WooCommerce, designing an eCommerce website is easy, however, you'll need to have a WordPress site for that. We also recommend choosing a WooCommerce hosting plan that will give you ample bandwidth to run your store smoothly.
Learn more in our WooCommerce Review.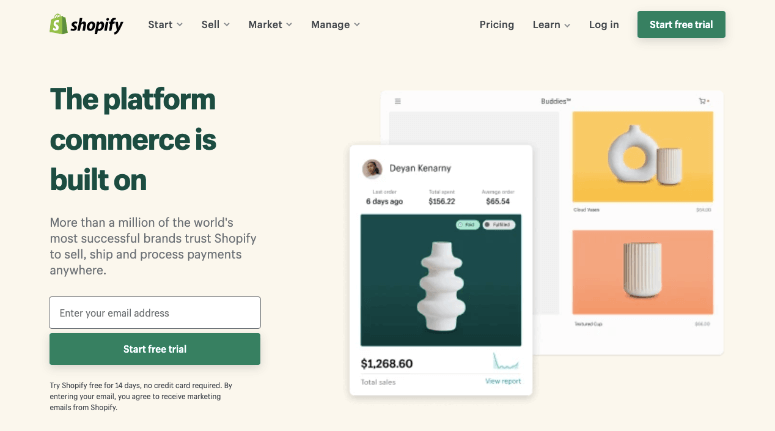 Shopify is a fully hosted eCommerce platform. It's beginner-friendly but you also get very limited control over the design of your website.
This eCommerce design software comes with premade templates to create any kind of store you need. Plus, you can customize these templates using the intuitive web builder.
The good thing about this platform is that you'll have lesser maintenance tasks to take care of. However, it comes at a hefty price especially once your website starts growing.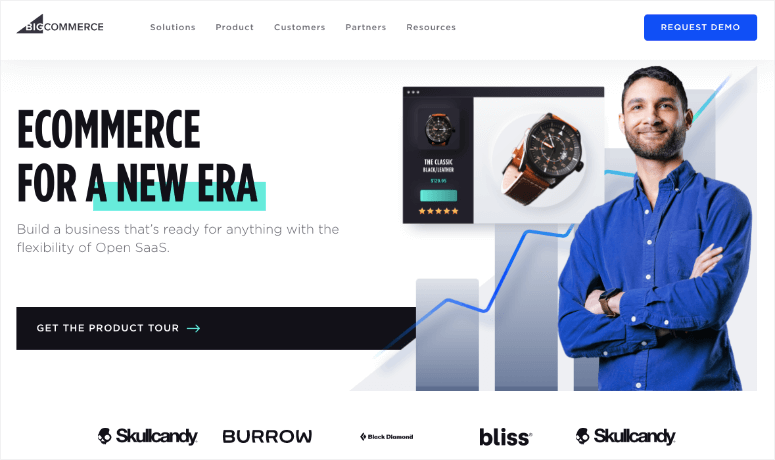 Big Commerce is another popular eCommerce platform that's fully hosted. You can integrate it with WordPress so you can convert your existing site to an online store.
It's easy to design a beautiful storefront using customizable themes. And BigCommerce handles product images, crops them, and creates beautiful gallery layouts.
Shopify and BigCommerce pricing is quite similar.
See which eCommerce platform is the right one for your: BigCommerce vs WooCommerce: What Should You Choose?
Best Software for Graphic Design and Marketing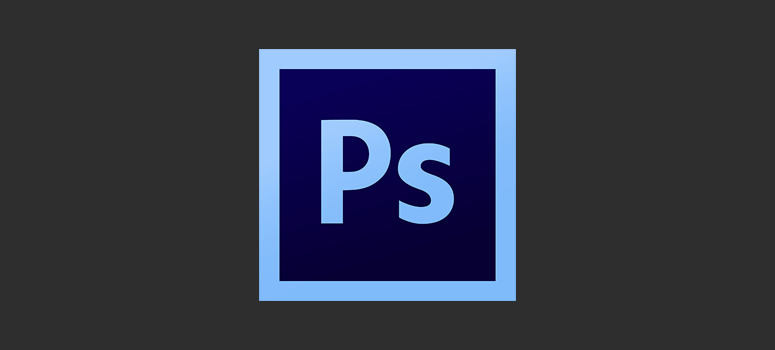 Adobe Photoshop is a premium web design tool. It has tons of options to create and edit your web templates. It works with images and you can create the graphics for your web design. With infinite color and gradient options, you can make the best template designs.
It gives you a blank canvas to bring your imagination to life. You can attach images, move elements, draw boxes, crop the edges, and edit your template exactly the way you want. It works with layers, which makes your job really simple. You can show/hide a layer to manage your web design elements with ease.
Adobe Photoshop is a highly advanced tool and you'll likely need some training before you start. Once you know how to use it, you can enjoy the best experience in web designing.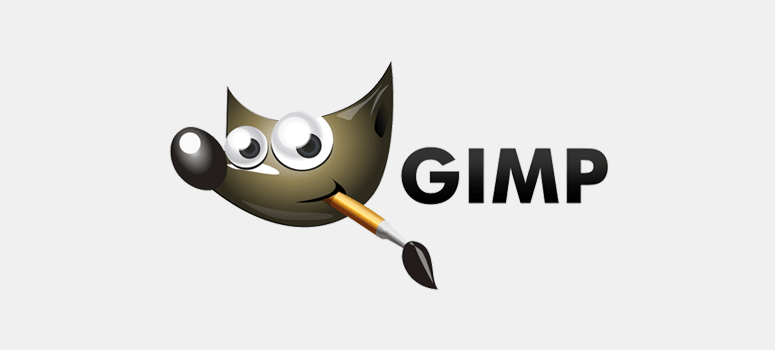 GIMP is a popular free web design tool. Like Adobe Photoshop, it works with images to create web pages and template designs. It may not have the same advanced features as Photoshop, but it comes with all the tools that you'll need to build a beautiful web template.
The software is available for all your devices. You can work on high-resolution images to create artwork, mockups, and web designs.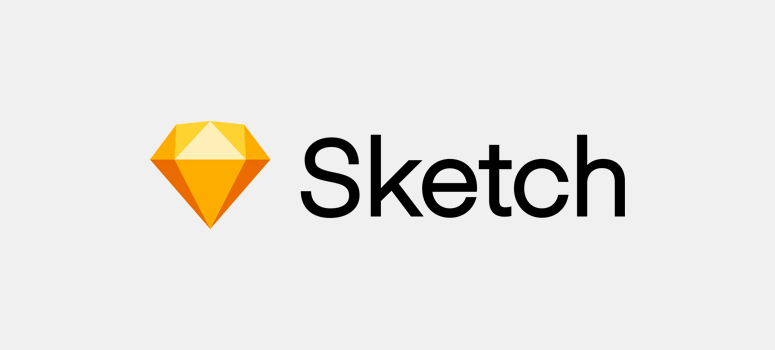 Sketch is a web design software for Mac devices. It's a professional tool focused on creating web templates and designs. It works with vector images, so you'll get the best, highest-resolution results. The toolbar and options are very simple. Sketch gives you the full flexibility to create and manage your web design projects.
Also check: Best WordPress Responsive Themes.
It comes with a mirroring feature that allows you to test your web design template on multiple devices like a mobile phone or a tablet. That way, you can be 100% sure how your web design will appear on different screen sizes.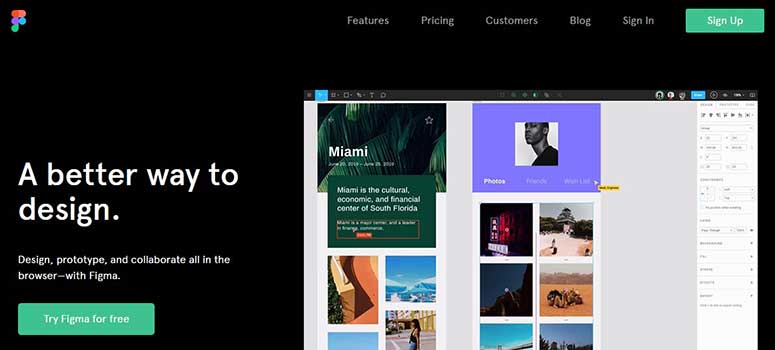 Figma is a multi-user web design software. It allows you to connect with your design team to work on the same web template. It's a smart tool to share a project with your client and make live changes on a template design. Figma takes web designing to a whole new level.
It comes with fonts, colors, and other settings in its editing panel. The tools and options are amazing when used to create an icon or a complete web template. Figma has both free and premium plans.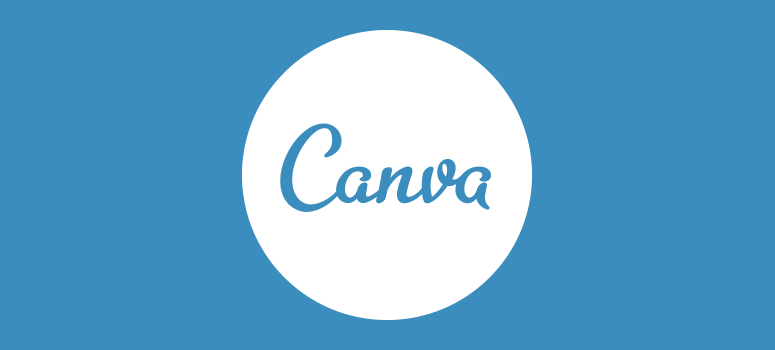 Canva is a free graphic design software. It can't be considered a full-fledged web design software, but you can use Canva to create interesting and attractive designs to support your web template. It's perfect to build images that you can add to your web design, email campaigns, blogging pages, and marketing promotions.
It comes with hundreds of templates that make your work easier. If you don't have any designing skills, you can use a template in Canva and effortlessly build professional-looking images for your web template.
Canva also lets you schedule your designs to be shared on different online platforms. This lets you streamline your website and social media workflows.
You may also want to see: 8 Best Places to Find Perfect Stock Illustrations for Your Website.
Best Design Software for HTML Websites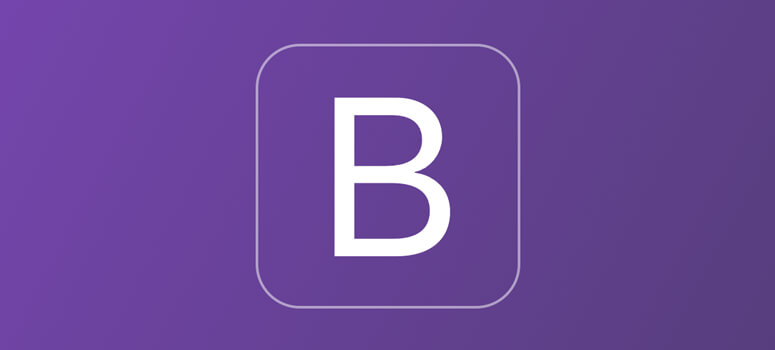 Bootstrap is a popular framework for creating and prototyping web designs and websites. It's made for technical users to create front-end designs beautifully. It comes with the most advanced development features. The framework is powerful and can be used to make web designs with HTML, CSS, and JS.
It has pre-built web templates that work great with the Bootstrap framework. You can fully edit these templates to get your desired results.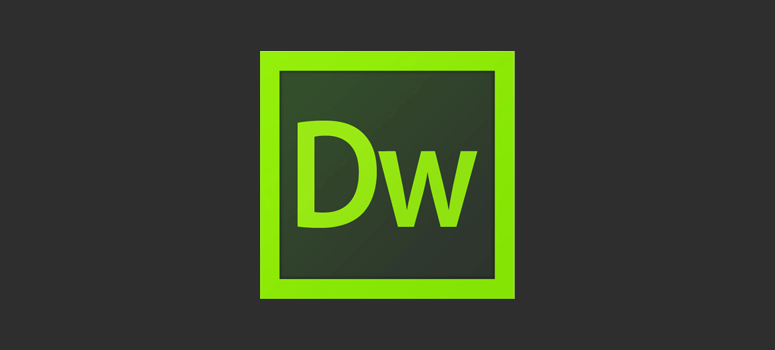 Adobe Dreamweaver is one of the most advanced web design programs. It comes with a screen to write code and design your web template. It also has a drag and drop section where you can create your web design with a live preview.
You can use both features together, which means, when you write the code, you can preview it live on the Dreamweaver software. And, if you're designing your template by dragging the options, you can go back to the coding screen to make your adjustments.
It's a great web designing tool for beginners to advanced-level users. You'll need to have basic coding skills to use Adobe Dreamweaver.
Keep in mind, you'll need ample space on your system whether it's Windows, Linux, or Mac. When you sign up, you'll get access to Creative Cloud where you'll find more design tools and software that you can purchase like Adobe Wireframe Tool and Adobe XD.
How to Choose the Best Web Design Software
When making a decision, you'll need to consider the factors that matter to you and your business.
When you choose platforms like WordPress that offer more flexibility and customization options, it also means there's a learning curve. But once you use the software for a while, it becomes easy to use and is a better option for when your website grows.
On the other hand, self-hosted platforms like Webflow and Web.com are beginner-friendly but you also lose control over the administration of your site.
To recap, here are the best web design software and platforms in the market:
We hope this article helped you find the best web design software on the market. Next, you'll definitely want to check out these resources:
These posts will help you find the right web tools and give you easy tutorials to set up a website or online store the right way!