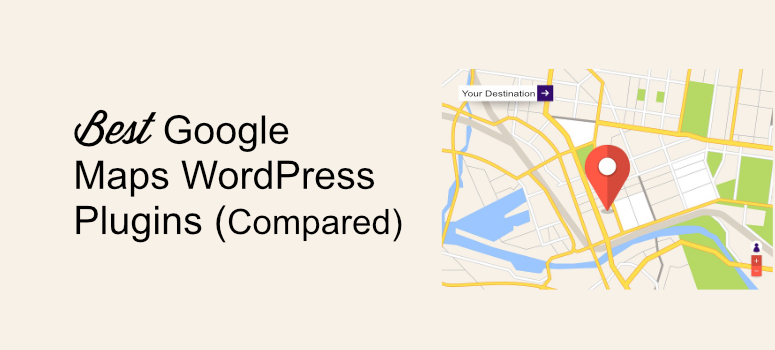 Looking for a quick way to display your business location on your WordPress website? Without a doubt, using a Google Maps plugin is the easiest way to display your business location on your site.
In this article, we'll talk about some of the best Google Maps plugins on the market. But before that, let's see how you can benefit by using a Google Maps plugin on your site.
Why Embed Google Maps on Your Website?
There are a few reasons why displaying your business location on your site with Google Maps is beneficial. For example, you can:
Help website visitors get directions to your business easily.
Keep users on your site longer since they won't have to open a new tab to search for your location.
Highlight points of interest surrounding your business like parking areas, restaurants, etc.
Now that you know the benefits of adding a Google Map to your website, let's take a look at the top plugins that will help you.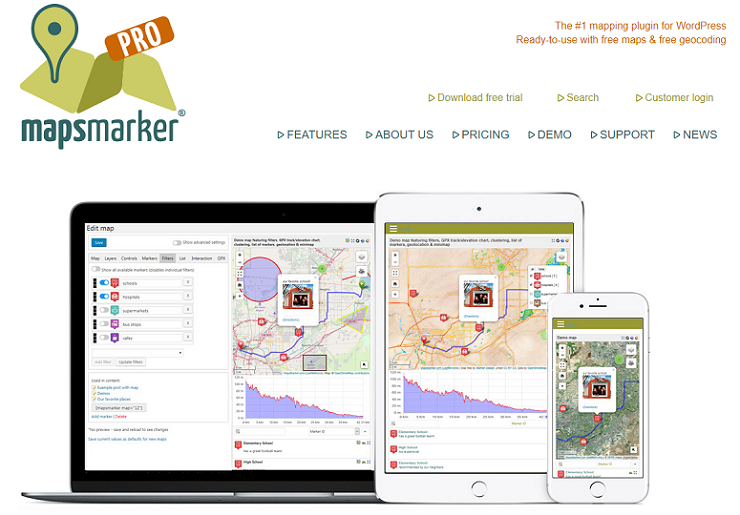 Maps Marker is an amazing Google Maps plugin for WordPress that offers the simplest way to add your business location to your website. You can create custom maps like this: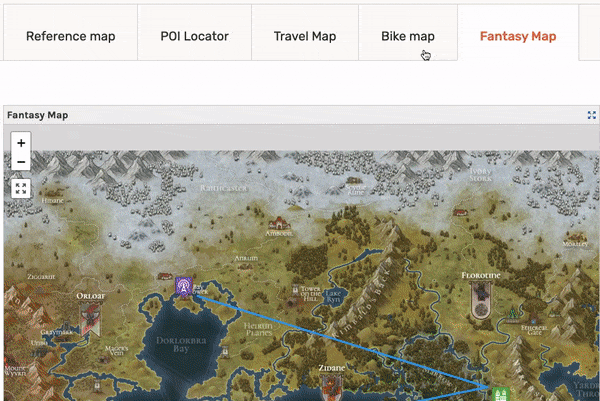 Its brilliant geo-content management for WordPress lets you add one or several maps together depending on your requirement. With its smart keyless geocoding service providers like Algolia Places, you don't even need to use an API key for your mapping.
In order to make it effortless to find your location for your visitors, you can use its GPX tracking feature. By doing that, you can display your routes with optional metadata like distance from your user's current location, duration required to reach the destination, pace or elevation of your location, etc.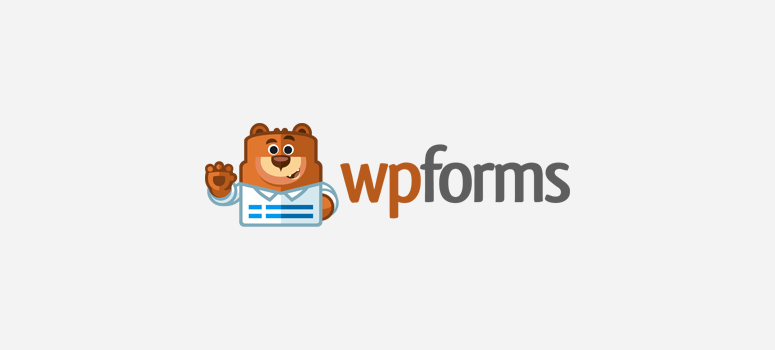 WPForms is a bit different than the other Google Maps plugins on this list. This top drag-and-drop form builder comes with geolocation data that allows you to place a map near your contact form like this: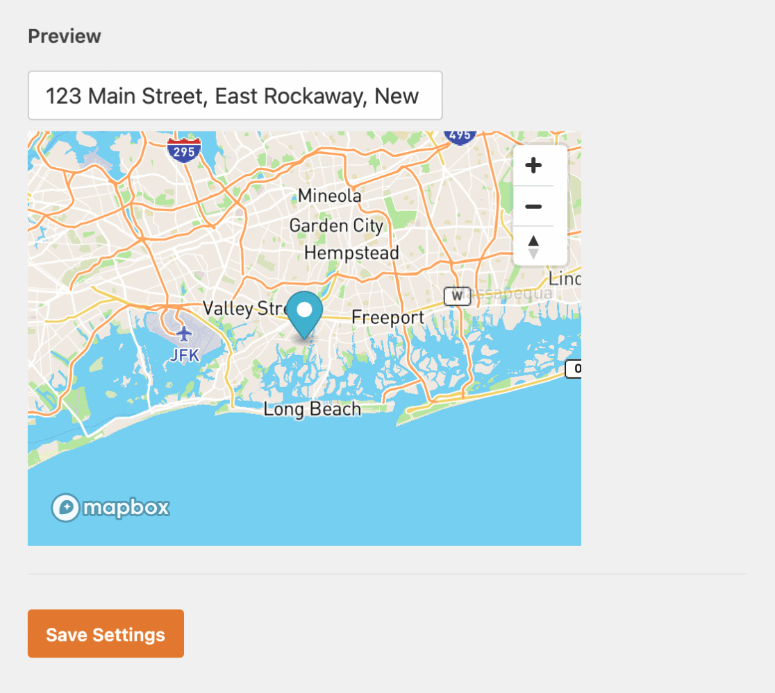 This will help your website visitors get clarity about their own location and help you generate higher-quality leads. The best part about this plugin is it's so easy to set up. You can quickly integrate with Google Places API

There's also an address autocomplete feature that makes it easier for visitors to type their address.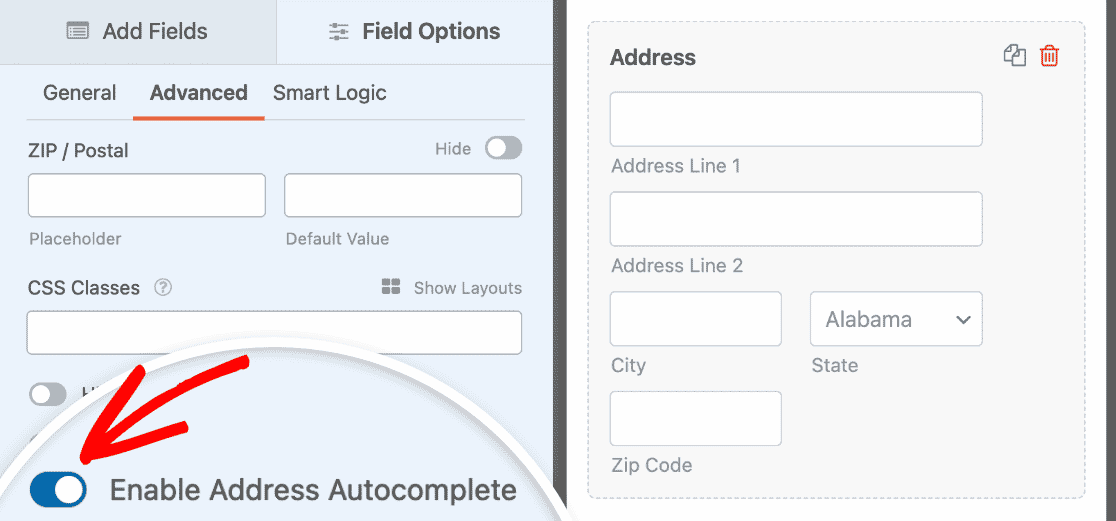 They can even adjust their location by dragging the map pin to exactly the right spot. It's easy to set up and it's compatible with Google or Algiola maps.
3. WP Google Maps Pro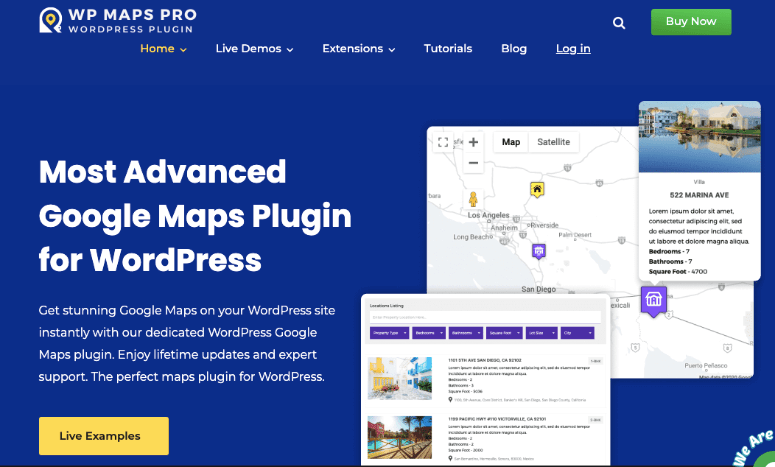 WP Google Maps Pro is another user-friendly and comprehensive WordPress Google Maps plugin that can be a great mapping solution for your business. With this plugin, you can create unlimited maps for your site without coding a single line. You simply need to add the shortcode that it generates and you're done.
All the maps created with WP Google Maps are super responsive, meaning they look great on any device. You can also add animations to your maps if you want to make them more engaging. The plugin supports multiple languages so it's easy to localize your maps too. This plugin is also compatible with many other advanced plugins and services like Cloudflare.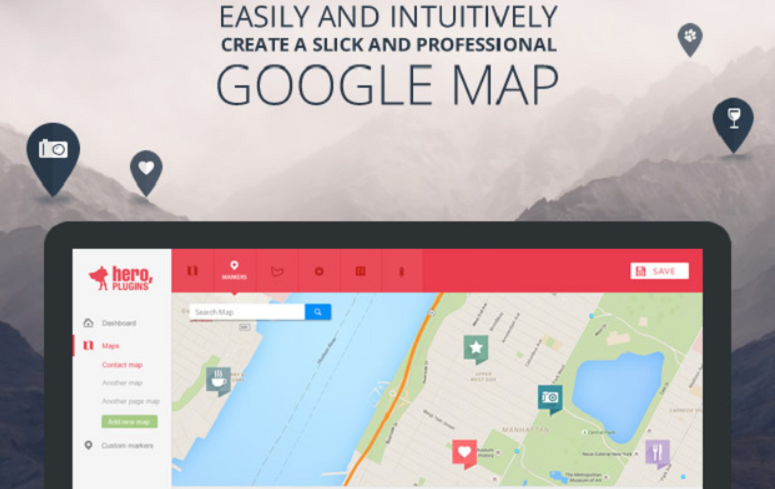 Hero Maps is another amazing Google Maps plugin for WordPress that lets you generate your map in no time. This plugin offers amazing customization options so you can easily make it look exactly like the way you want.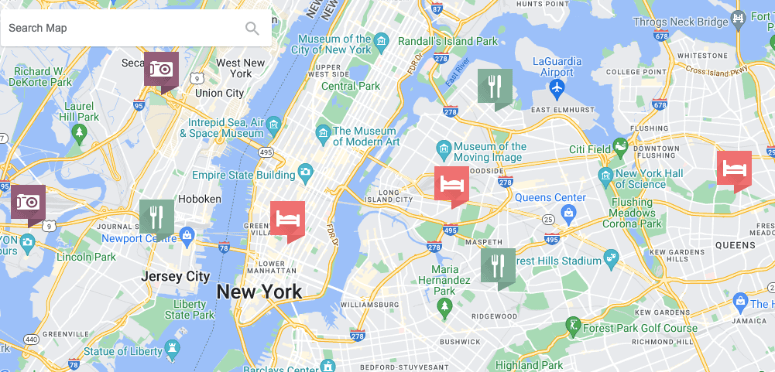 Its drag-and-drop builder makes designing your map super simple. You can also switch your backend to a full-width screen for ease of use. You can also completely customize the look and add your own markers and colors.

You can even have tabbed filtering on the output map. This makes it possible for you to display multiple maps all at once. It also offers several skin colors and you can pick the one you like most.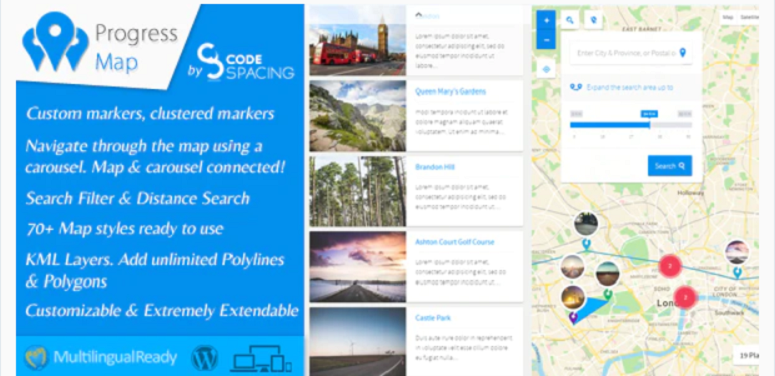 Progress Map makes it easier for you to list your business in Google Maps with a few clicks upon plugin installation. No matter what business you run, with Progress Map, you can easily list your map in your WordPress site. It offers more than 70 different ready-to-use map styles. You can also add your own custom map style if you have a better design.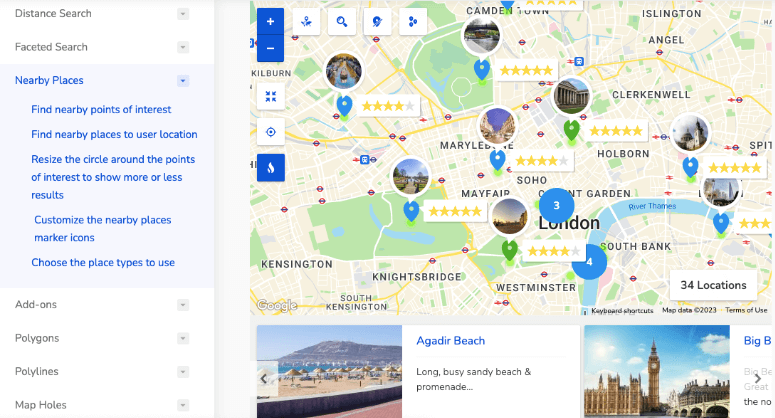 You can enable your website visitors to automatically determine the geolocation of your business. To make it user-friendly, you have the power to control and customize all the Google Maps UI elements like zoom control, map type control, etc.

WP Google Map is a free WordPress plugin that lets you create various Google Maps shortcodes. With these shortcodes, you can display responsive Google Maps on your website pages, widgets and custom templates. With this plugin, you can also show custom markers on your maps and add links to them that display a message upon being clicked.
You can also decide the center latitude and longitude for each of your maps separately and edit or delete the map functionalities with a few clicks. To make it more convenient for your users, you can enable the option for displaying the real-time traffic conditions and overlays using layers.

Maps Widget for Google Maps is a super fast and responsive WordPress plugin that offers great options to display your map. It can be a road map, a satellite map, a terrain map, a hybrid map, or even choose a custom map type. To make it look more stunning, you have several vibrant color options as well.
The plugin is super flexible in terms of customization, so you can have full control over how it appears. You can choose the image format, map pin icon, placement of your texts, etc and make it look exactly like the way you want. With several other advanced features, this plugin is amazing when it comes to using a Google Maps plugin on your site.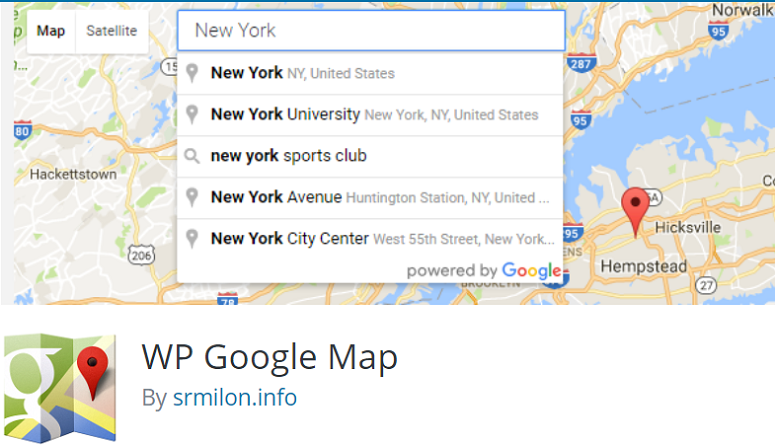 If you want to add custom google maps to your site, then nothing can be better than WP Google Maps. It's a super flexible and fully customizable plugin that automatically identifies your location on the Google Maps. You can also easily add different zoom levels that are rated 1 through 5 so that users can easily spot your location.
The plugin is compatible with several other advanced plugins and looks stunning across devices of different screen sizes. It also lets you add the shortcode for adding the maps anywhere you want. It can be on your pages, single page, single post, sidebar, footer, etc.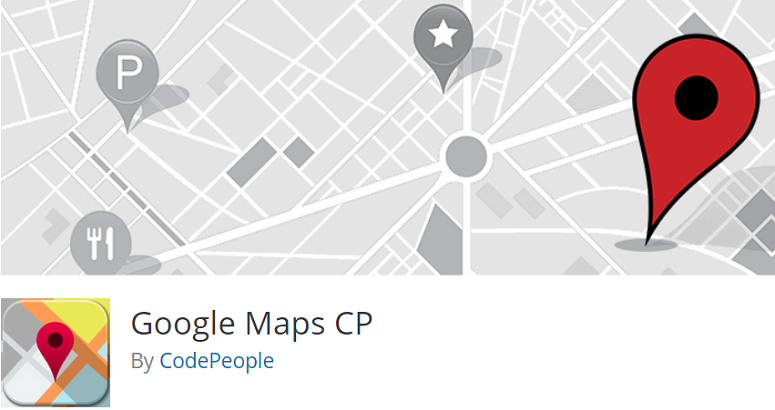 With Google Maps CP, you can insert your Google Maps anywhere you want on your website. It can be within the post, or in a WordPress template that displays multiple posts.
The Google Maps inserted into a template with multiple posts can contain several markers from different posts with the associated geolocation information. If you hover your mouse over these markers, it will automatically highlight the post that it belongs to. You can also use its wide range of setting options to make it more versatile and adaptable. This plugin is thoroughly responsive and is fully customizable, so you'll have a great time using it to add your maps.
So that's it. These are some of the amazing Google Maps plugins you can opt for to list your business location on your website. You might also want to check out our guides:
These tutorials and tools will help you target your local audience better.