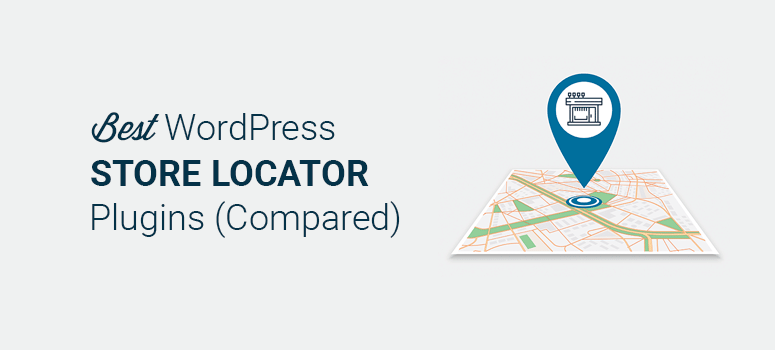 Are you looking for the best WordPress store locator plugins?
If you're running a business with multiple physical locations, a store locator can make it easier for your customers to locate a nearby outlet for your business.
This works seamlessly for any chain business model, for example, salons, medical stores, gyms, restaurants, hotels, gas stations, etc.
You'll find dozens of WordPress store locator plugins on the market that serve the same purpose of helping users find a location. This makes it crucial to know what they offer before you make a decision so you choose the right plugin for your business.
In this article, we'll share our pick of the best free and paid WordPress store locator plugins.
Best WordPress Store Locator Plugins
Below, you'll find paid and free store locator plugins for your business store. These plugins will help customers locate your nearby branch using Google Maps.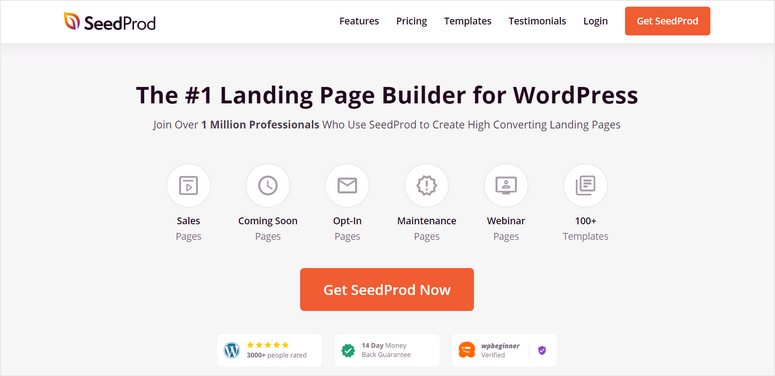 SeedProd is the most beginner-friendly landing page builder for WordPress. It ships with beautiful templates and a drag and drop page builder to create stunning pages for your site.
You can create contact or dedicated store locator pages. Inside the page builder, you'll find a readymade Google Maps block. You simply have to drag and drop it to your desired location on the web page.
Then you can enter your store's location and the red marker will appear over the map to pinpoint where your store is physically located.
SeedProd is a great option for businesses with a single office or store location. Aside from this, the plugin is packed with features to create beautiful seo-optimized pages for your site to promote sales, offers, optin forms, and more. It even has built-in coming soon and maintenance modes to hide your site while you design it.
SeedProd Features:
Easy-to-use interface
Beautiful page templates
Smart sections and custom blocks
Mobile-responsive contact and optin forms
Social sharing
WooCommerce integration
Email marketing integrations
Supports CSS customizations
Get the SeedProd plugin today!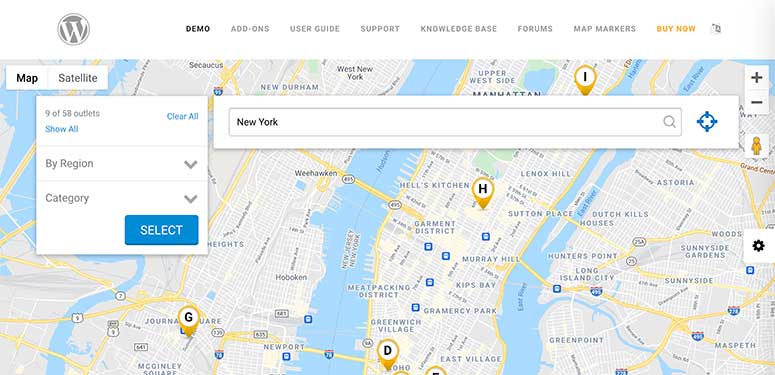 Super Store Finder is a premium WordPress store locator plugin. It integrates with Google Maps to help customers locate your stores quickly.
The plugin offers an intuitive design for any screen size, including smartphones, tablets, and touch screen devices. There's also a dropdown filter so users can locate your store anywhere in just a few clicks.
You can fully customize the maps to label your stores, add colors, divide regions, and so on. The map settings are easy to manage, even for beginners with no coding knowledge.
The best part about this plugin is that it lets you use your favorite drag and drop builders like Visual Composer to customize the map pages.
Super Store Finder Features:
Multiple store locator layouts
Full-width Google Maps display
WPML compatibility
Supports unlimited locations
Fullscreen street view option
Total stores counter
Country and region filters
And more…
Get the Super Store Finder plugin today!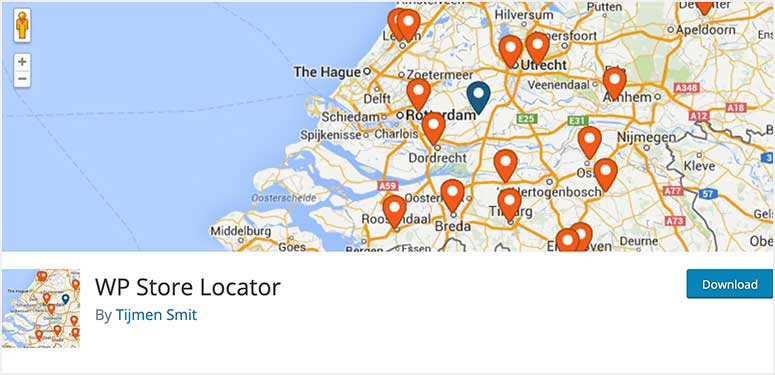 WP Store Locator is a free yet powerful WordPress store locator plugin. It comes with a built-in location management system that you can use to provide custom labels for entry fields.
This will allow your users to filter the results by radius and find a store near their location. The map will also offer driving directions from their current location to the nearby stores so that a customer can use their GPS to find your store easily.
You can add complete information for each store with the location map markers. This includes phone number, fax number, email, website, store description, opening and closing hours, and more. You can even import or export stores data.
The plugin supports shortcodes to add individual store details to separate pages and posts. This way, you can also run promotions for a particular branch of your business.
WP Store Locator Features:
Supports unlimited stores
Custom map styles
Retina-ready marker icons
Show distances in Km or Miles
Multi-language support
CSV file import, export, and update
Extensions and premium addons
And more…
Get the WP Store Locator plugin today!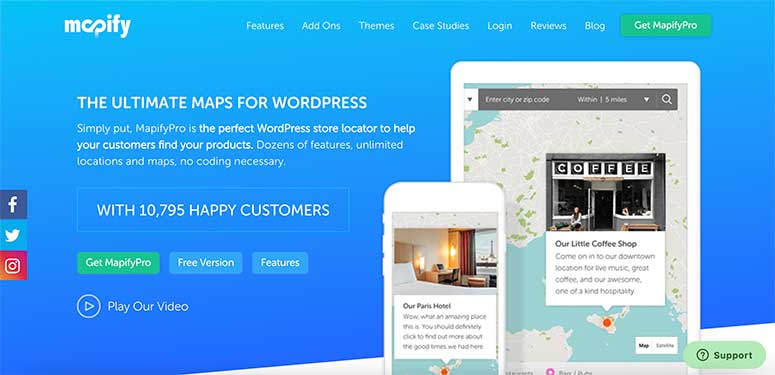 MapifyPro is a highly customizable WordPress store locator plugin on the market. It gives you complete control over your maps with unlimited possibilities to add as many maps as you need on your WordPress website.
You can add custom settings, search-friendly locations, and more to each map on your site. It'll also allow you to display a list of all your locations below the map, and users can click on any place to see more details on the map.
MapifyPro supports any image that you want to use to display your locations. You'll be able to use a park, a convention, or a video game map on the frontend while keeping it as accurate as Google Maps.
It supports photos and videos to help users identify a location. You can add custom images for the events and memories that occurred in a particular place (this works similar to Google Maps).
MapifyPro Features:
Custom filters and categories
Supports hundreds of marker icons
Animate tooltips and pointers
Driving directions on GPS devices
Nearby suggestions using city or zip code
Map clusters to group nearby locations
And more…
Get the MapifyPro plugin today!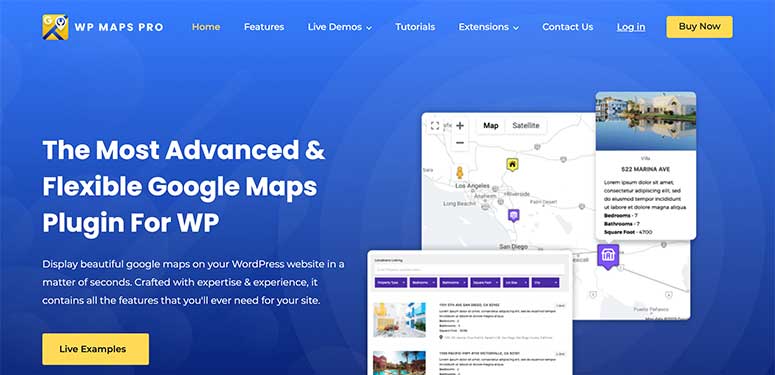 Advanced Google Maps is a feature-rich WordPress store locator plugin with all-in-one support for Google Maps. It lets you assign multiple categories to your locations and allow users to filter a nearby location using these categories.
The plugin works seamlessly with Google Maps so users can get directions on their devices. It offers the route in miles and kilometers depending on users' choice and provides route information for driving, bicycling, walking, and transit users.
The plugin will ask users for the start and end location in the direction tab so they can enter their preferred destination. This will help users find your nearby store from their live location.
The maps are customizable from the backend. This means you can add colors, opacity, start location, end location, optimize waypoints, custom markers and more.
Advanced Google Maps Features:
Advanced Google Maps features
Custom location pointers
Import and export locations
Multiple infowindow designs
Supports interactive shapes
Definitive zoom level
Google auto suggest option
Beautiful bounce animations
And more…
Get the Advanced Google Maps plugin today!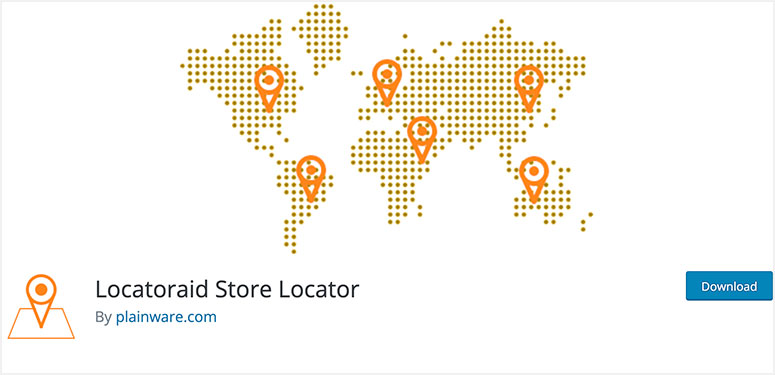 Locatoraid is a lightweight free WordPress store locator plugin. It automatically locates the user's position and displays the nearest stores.
You can add all your locations in the backend, and then the plugin will use the geocoding function to tag these locations on the map. After that, your customers will be able to find your store in their locality.
The best part about Locatoraid is that it lets you customize the map styles to match your website, so the maps become a part of your site altogether.
It's fully integrated with Google Maps, so your store locations can be in any country. The map will pick the location and show it to your users based on their city and country.
Locatoraid Features:
Custom fields for additional information
Categories based on products
Beautiful map icons
Flexible search widget
Easy configuration
And more…
Get the Locatoraid plugin today!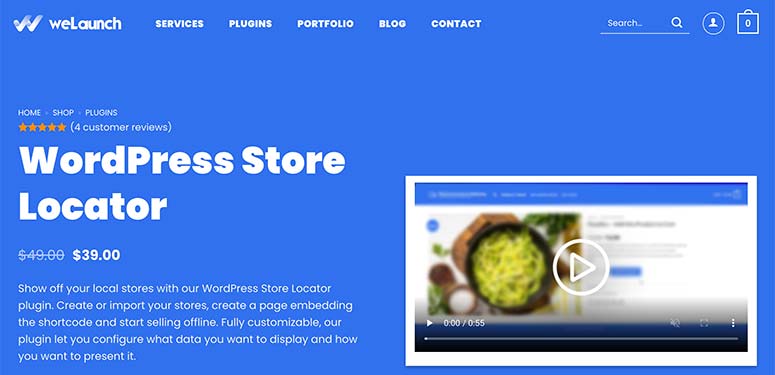 WordPress Store Locator is an innovative and powerful online store locator plugin. It lets you add a store locator on your product pages and help customers find physical stores to purchase your products.
It allows you to create dealer landing pages and add a store locator on each page to boost your sales. The store locator works on auto geolocation to identify the user location and display the nearest stores and dealerships.
The plugin provides a shortcode that you can use to display the store locator on your site. This shortcode is easy to embed in your pages, posts, and custom post types.
WordPress Store Locator has a customized search box that auto-locates users position, save it in a cookie, and use it when customers want to find a store. The store locator and map are fully customizable to add icons, change colors, and more.
WordPress Store Locator Features:
Multiple map layouts
Customizable map type and zoom level
Default radius and distance unit
Customizable infowindow
Supports CTA buttons
Compatibale with multilingual plugins
And more…
Get the WordPress Store Locator plugin today!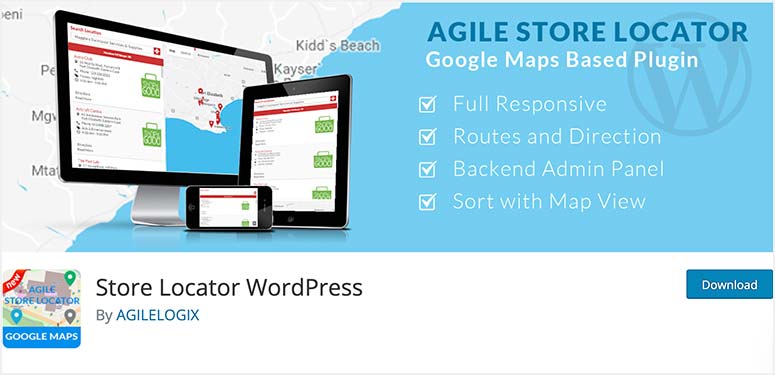 Agile Store Locator is a free and comprehensive WordPress store locator plugin. It lets you add unlimited stores in the backend, and your users will find the closest stores in their local area with Google Maps.
The plugin works with geolocation to display an accurate address and roadmap for nearby stores. It has a category management system to add stores based on the products and services offered at the physical location, so the users can find the right store every time.
Agile Store Locator offers customization options for time format to add business hours, distance units to guide users, showcase priority stores, and more.
If you have physical stores in a single country, you can limit the user search to that specific country. After finding the nearest store, users can easily open the direction in Google Maps and reach the correct spot.
Agile Store Locator Features:
Search and click zoom level
Full-width store locator
Map language support
Custom logo for each store
Stylish infobox for maps
Directions based on city, state, country
Show store timings on search
And more…
Get the Agile Store Locator plugin today!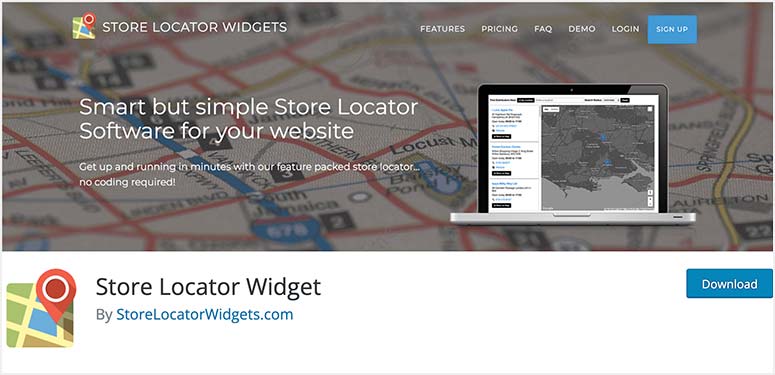 Store Locator Widget is a free and simple WordPress store locator plugin. It has an easy configuration to add your store locations in the plugin and display them on your WordPress website.
It's fully customizable to include Google Maps and markers in the store locator with multiple layout choices to match your theme's style. The plugin claims to provide unlimited access without any restrictions.
You'll also be able to customize the text within the store locator and make it user-friendly based on your requirements. With multi-language support, you can display the store list to users in their local languages.
Store Locator Widget requires a bit of a learning curve as you'll need to use a code snippet to display the store locator on your website or online store. However, the plugin works with all popular website builders, including WordPress, WooCommerce, BigCommerce, Shopify, etc.
Store Locator Widget Features:
Automatic geolocation support
Powerful location importer
Custom colors and fonts
Flexible search filters
Real-time distance calculator
Initial map location
And more…
Get the Store Locator Widget plugin today!
Which is the BEST Store Locator Plugin for WordPress?
After reviewing the best plugins to add a store locator feature to your site, we can confidently give you a verdict.
For single stores and offices, SeedProd is hands down the best and most simple plugin. You can add a map locator with just a drag and drop!
For multi-store locations, we recommend Super Store Finder. It's a premium plugin with all the features you need to manage store locations on your site.
If you're looking for an absolutely free option, then WP Store Locator is the right one for you.
I Chose a WordPress Store Locator Plugin. What's Next?
Now that you've add the store locator feature to your site, you'll need to make sure that potential customers can find this option easily.
We recommend combining your store locator plugin with OptinMonster, the best lead generation and conversion optimization software on the market.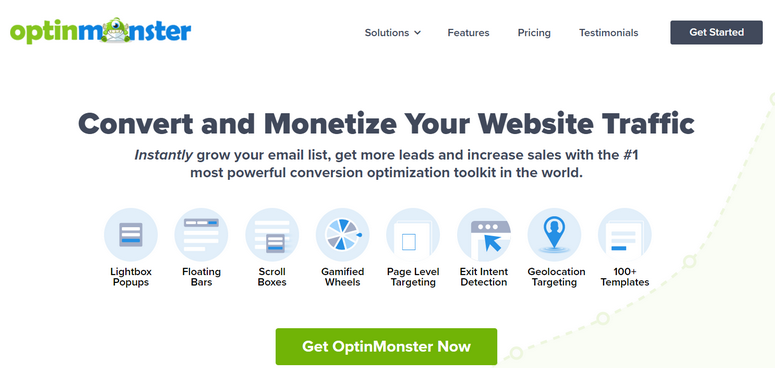 With OptinMonster, you can add your store locator to a lightbox optin popup and show your users that a store is close by.
OptinMonster comes with powerful Exit-Intent® Technology. It will auto detect when a user is leaving your site and will display a nearby store that they can visit. This way, you can recover abandoning visitors, improve user experience, and increase sales.
That's all we have for you.
We hope this article has helped you find the best store locator plugins for WordPress.
Here are a few helpful guides that we recommend you should check out:
This will further help you increase traffic on your WordPress website and grow your email list. You can use these resources to connect with more customers and encourage them to visit your physical stores.