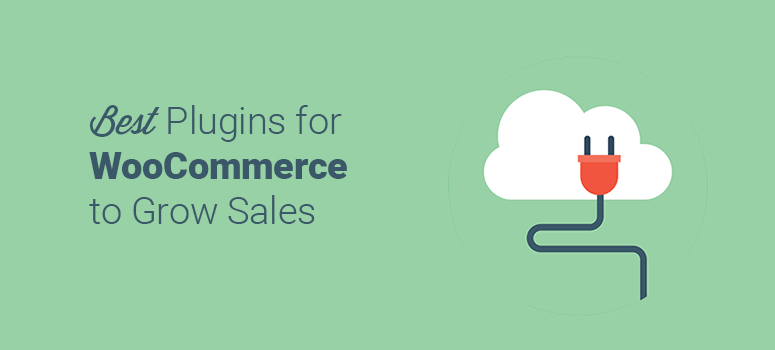 Are you looking for the best WooCommerce plugins to help you rapidly grow your online store's sales?
Used by over 28% of all online stores, WooCommerce is the most popular eCommerce platform available today. This amazing plugin offers great flexibility and powerful features to help you build a full-fledged eCommerce site, fast.
In this article, we'll share 35 handpicked WooCommerce plugins that'll help you to grow your sales lickety-split! Because WooCommerce is fantastic, but WooCommerce with the right plugins will blow your mind, and fill your wallet to bursting. Get ready!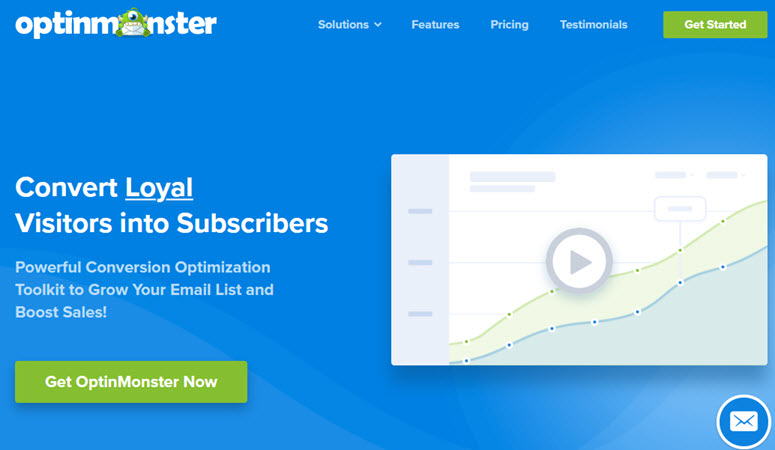 OptinMonster is a powerful conversion, optimization, and lead generation software that enables you to convert your site visitors into subscribers and customers. It includes truly amazing features that let you boost your site conversions, grow your email list, and achieve your business goals.
Using OptinMonster eCommerce solutions, you can increase your sales considerably by reducing cart abandonment, using onsite retargeting, and crafting personalized messages. In other words, it'll enable you to create beautiful optin forms and show them strategically to your site visitors, so they'll either buy a product or subscribe to your list.
Furthermore, it's A/B testing feature allows you to compare different optins with variations in headlines, content layouts, and styles, and then view the best one. Thus, you can always use the optins that are most successful at converting.
Read our complete OptinMoster review.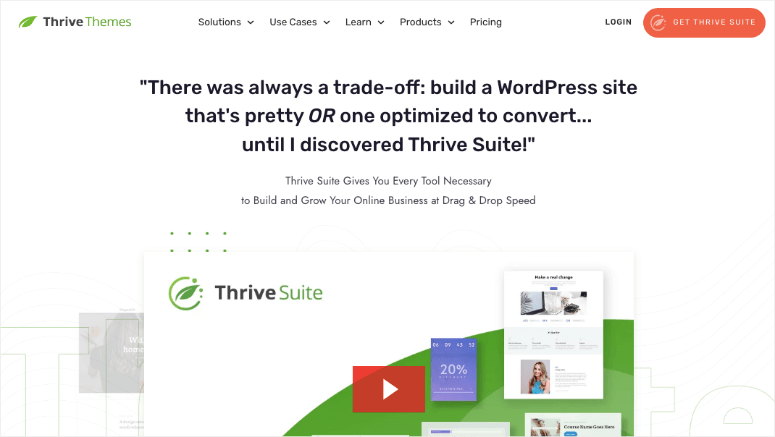 ThriveSuite is an all-in-one conversion optimization tool suite. It comes with premade theme kits and a drag and drop theme builder.
You can create a conversion-focused website complete with stunning landing pages, sign-up forms, evergreen marketing campaigns, online courses, quizzes, and more.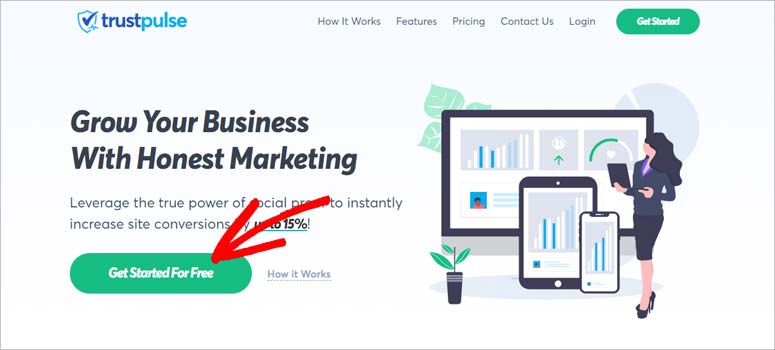 Adding social proof to your website fosters trust on your site, which helps you drive more sales. With TrustPulse, you can instantly lift conversions on your WooCommerce site by leveraging social proof.
70% of your website visitors leave your site thinking you can't be trusted. TrustPulse helps you convert that 70 % into customers by showing them what others do on your site and thus fostering trust.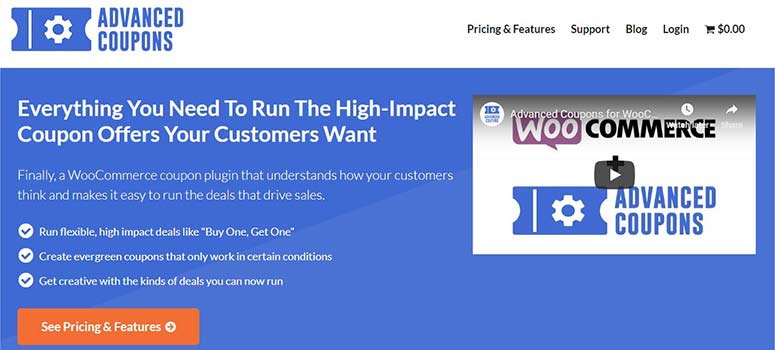 WooCommerce comes with a basic coupon feature that doesn't allow you to create the kind of coupons that uplift your modern marketing campaigns. That's when Advanced Coupons comes in handy.
Advanced Coupons is the best WordPress coupon plugin that comes bundled with all amazing features:
Buy One Get One (BOGO) Deals
Free gifts
Loyalty program
Coupon usage conditions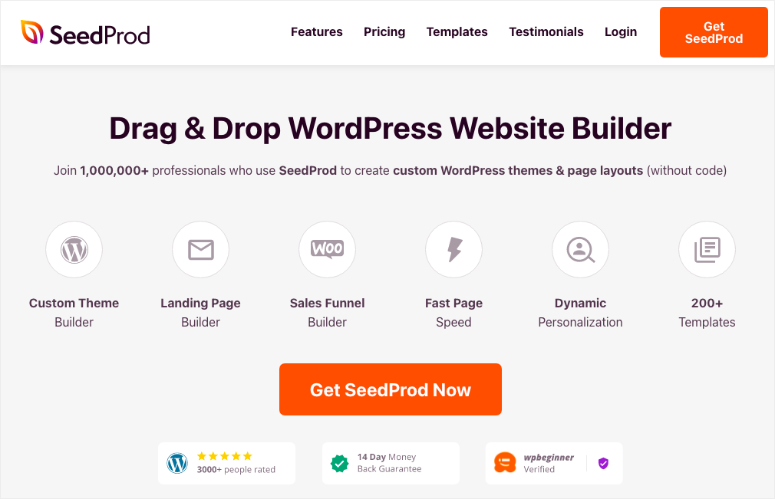 SeedProd is the best landing page builder for WordPress and it's used by over 1 million professionals. With the professionally designed templates and drag and drop builder, you can easily create any type of landing page for your WooCommerce store including sales pages, optin pages, custom 404 error pages, thank you pages, and more.
To create high-converting landing pages, you can simply drag SeedProd's ready-made landing page blocks and drop them in place. Choose from blocks like countdown timers, email signup forms, testimonials, star ratings, Google Maps, and much more.
SeedProd even offers a variety of WooCommerce landing page blocks so you can quickly create a custom WooCommerce checkout page or display best-selling products on your product pages.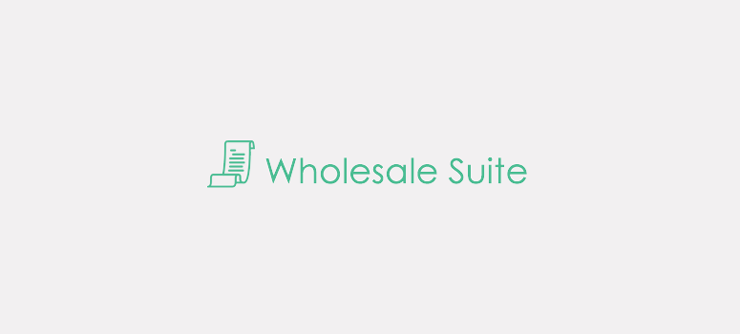 Wholesale Suite is the best WooCommerce plugins for wholesale merchants. Wholesale Suite comes with a collection of wholesale extensions that transforms your site into a full-fledged wholesale store.
The extensions are:
Wholesale prices: Set wholesale pricing, minimum purchase amounts, tiered discounts, tax separately from retail customers, and more.
Wholesale order form: Create AJAX order form that is searchable and categorizable.
Wholesale lead capture: Set up wholesale login and signup pages. Plus, set up wholesale email sequences.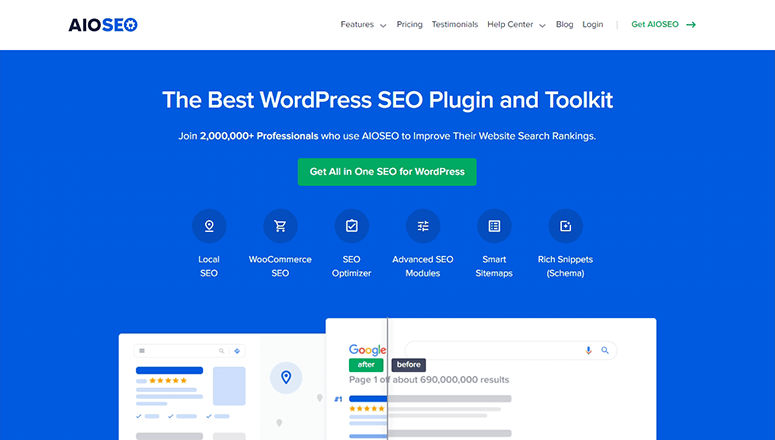 Drive more traffic to your online store with All in One SEO (AIOSEO). AIOSEO is the best SEO plugin, with it you can easily optimize every page and post of your site for better search engine rankings.
It also offers advanced WooCommerce SEO support so you can optimize your product pages, product categories, product images, and more.
Other important features include:
Local SEO
Rich Snippets Schema
Smart XML Sitemaps
Social Media Integration
Read our detailed All in One SEO review.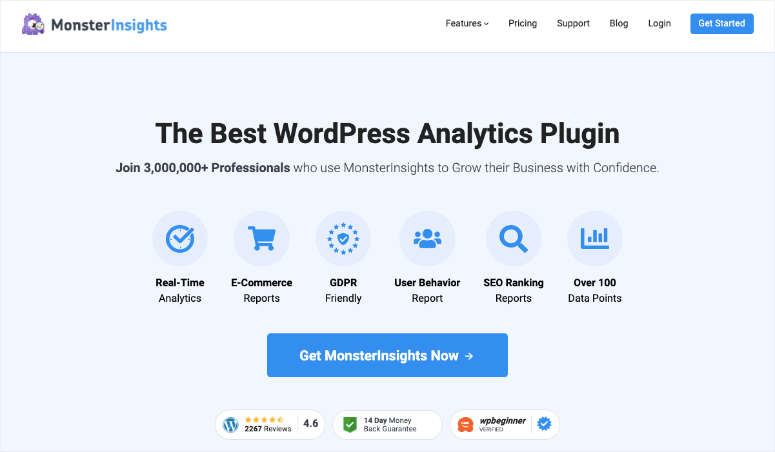 Website analytics are very important for growing any type of business. When you know how your site visitors find and use your website, you can make informed business decisions that actually work.
To optimize your WooCommerce store and increase sales, you'll need an eCommerce analytics tool. A perfect solution to your needs, there's a powerful Google Analytics plugin called MonsterInsights. Using its eCommerce addon, you can track all the useful eCommerce metrics for your site including sales, revenue, conversion rate, etc.
It also lets you track your top referral sources and the exact conversions and revenue they're sending your way. Then, you can decide which referral sources to focus your attention on.
Read our complete MonsterInsights review.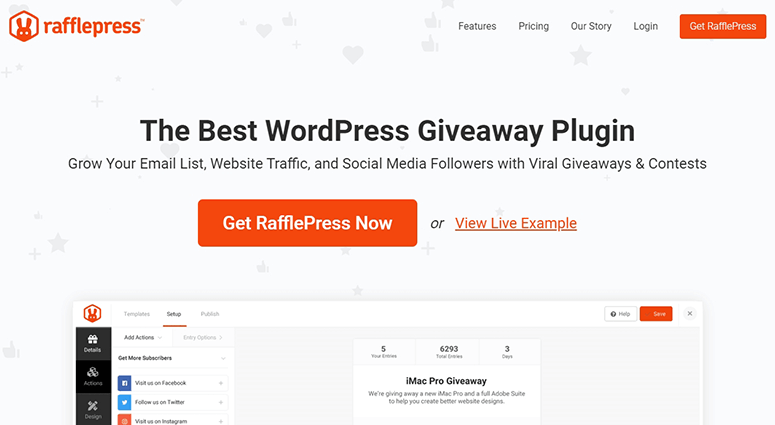 Running an online giveaway is a great way to increase traffic, boost engagement, build brand awareness, and even generate sales.
RafflePress is the best giveaway plugin on the market. It comes with a drag and drop builder and giveaway templates to help you create a viral giveaway in no time.
Plus, RafflePress has giveaway actions to help your eCommerce store reach its goals. These giveaway actions reward participants with extra contest entries for performing a specific task such as subscribing to your newsletter, visiting a page, following you on social media, referring a friend, and much more.
Read our detailed RafflePress review.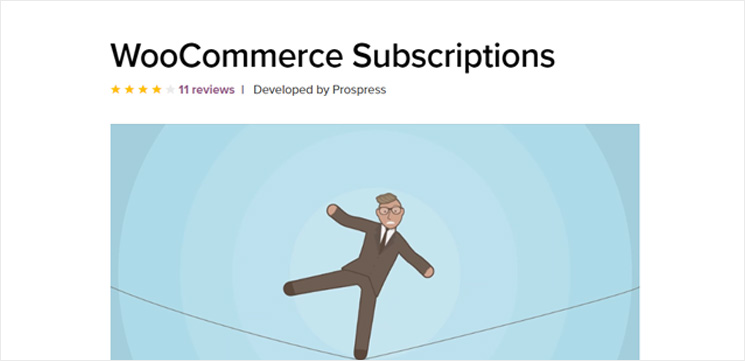 A subscription-based store may be an ideal choice if you want to capture more residual revenue.
Using WooCommerce Subscriptions, you can allow your customers subscribe to your products or services and pay on a weekly, monthly, or yearly basis, and earn consistent recurring income that you can track and count on.
Using WooCommerce Subscriptions, you can introduce a variety of subscriptions for physical and virtual products or services with different billing schedules. Also, you can add sign-up fees, offer free trials, and set expiration periods.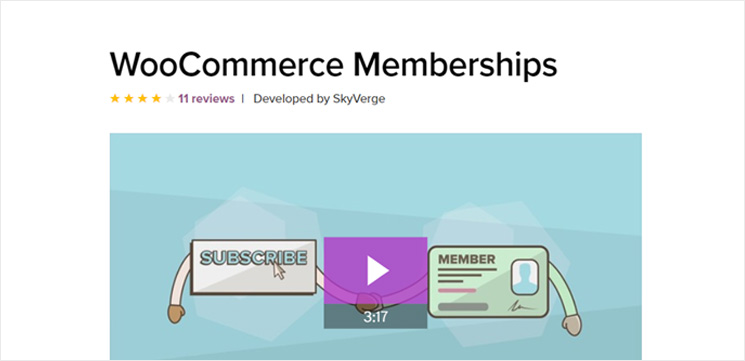 If you want to turn your WooCommerce store into a membership site, WooCommerce Memberships is the right tool for you.
Using WooCommerce Memberships, you can restrict WooCommerce products, so that only registered members can purchase them.
It features support for multiple payment gateways, content dripping, discount coupons, etc. to turn your store into a full-fledged membership site.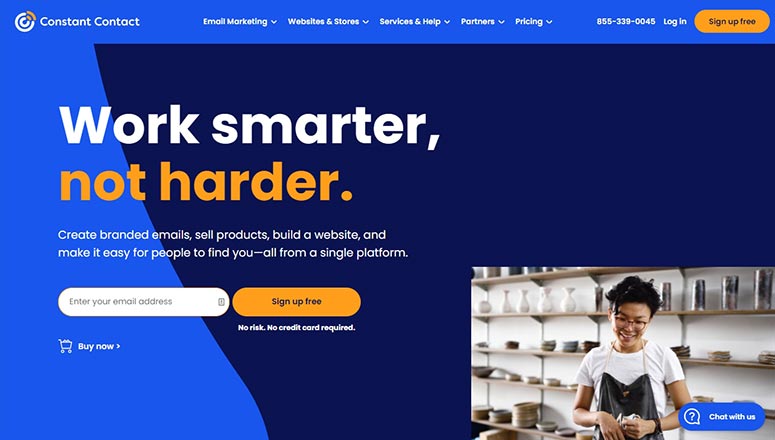 Constant Contact is one of the best email marketing services for your WooCommerce store. Its email automation tool keeps your customers engaged with trigger email series and makes it easy to segment users into distinct groups.
In a nutshell, it offers everything you need to turn your leads into loyal customers.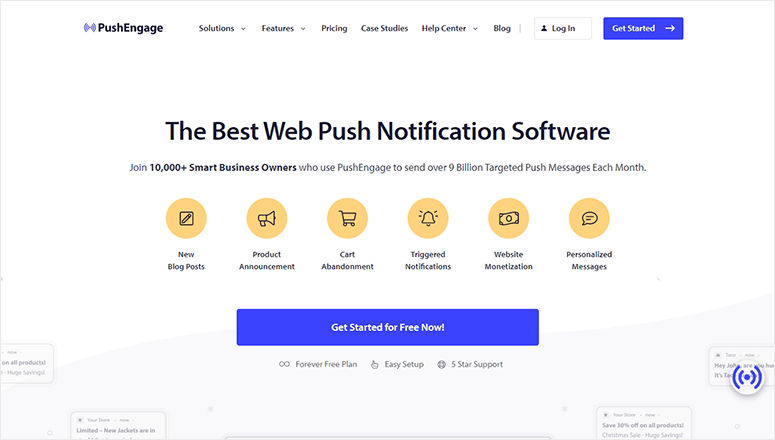 PushEngage is the best push notification software on the market. With push notifications, you can drive users back to your site by sending messages straight to their desktop or mobile browsers.
You can send messages whenever you publish a new blog post, create product announcements, send abandoned cart reminders, alert customers to a price drop, and much more.
Setting up push notifications with PushEngage is simple and it takes less than 10 minutes. Plus, it comes with other powerful features like segmentation, triggered notifications, automatic drip campaigns, offline messages, and A/B testing.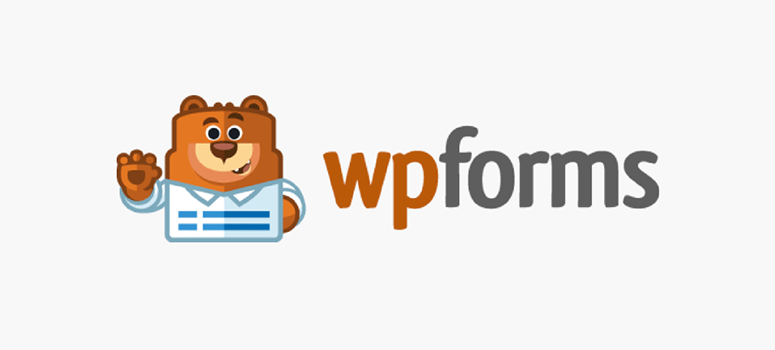 A contact form plugin is essential for all websites, including a WooCommerce store. You'll need a contact page for staying in touch with your users and customers, answering their questions, and resolving their issues.
WPForms is the most beginner-friendly WordPress contact form plugin on the market. It allows you to create simple to advanced WordPress forms like an expert without hiring a developer or learning how to code. Besides normal contact forms, you can also create online surveys, donation forms, order forms, etc. in just a few minutes and embed them easily in your site.
Read our complete WPForms review.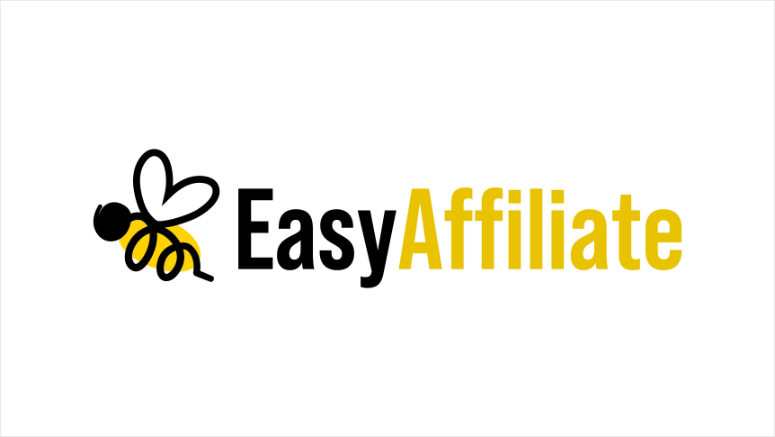 If you want to create your own affiliate program for your eCommerce business, Easy Affiliate is the best solution for you.
With Easy Affiliate, formerly known as Affiliate Royale, in just a few clicks, you can set up a completely self-hosted affiliate program.
It comes with a built-in affiliate application process and a pre-styled affiliate dashboard where affiliates can monitor their stats, download their links and banners, track their payments, and more.
It also comes with 1-click payouts, custom link generation, fraud detection, real-time reports, and more.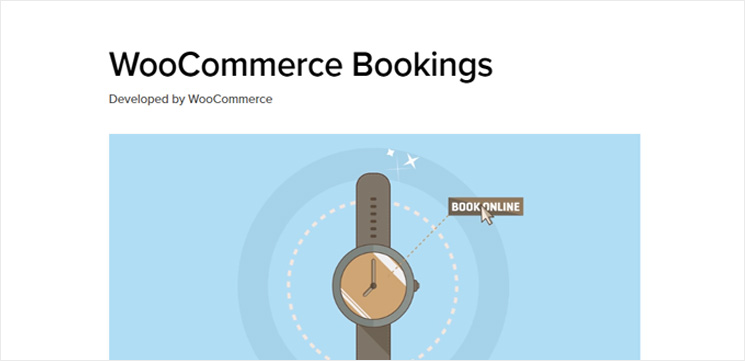 WooCommerce Bookings is powerful WooCommerce plugin for adding booking options on your online store.
WooCommerce Bookings is one of the best WooCommerce plugins for setting up a booking system on your site.
If you're offering services like spa treatments, hotel bookings, restaurant reservations, etc. you can set up booking options so your visitors can book now and purchase later. This feature enables you to make your store more convenient for your customers who're on a busy schedule. You can also check out our list of top WordPress booking plugins.
By adding this feature on your WooCommerce store, you can ensure that you don't miss out on any visitors who're interested in buying your products or services.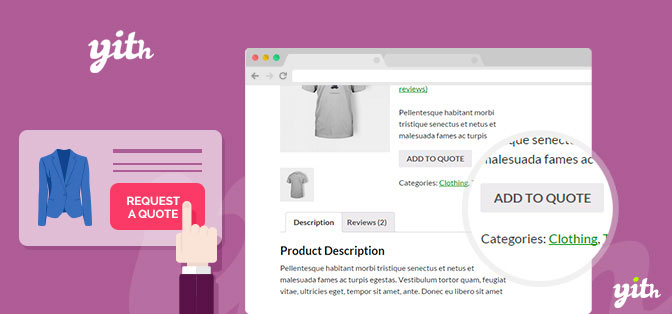 YITH WooCommerce Request a Quote is one of the best WooCommerce plugins for requesting a quote.
When purchasing a large quantity of products, people usually prefer to negotiate the pricing and get some discounts. But, with the introduction of online stores, haggling seems almost impossible for customers.
YITH WooCommerce Request a Quote plugin solves this problem for your WooCommerce store. Using this plugin, you can add a quote request option on your product details page, so that your users can submit a request.
This feature facilitates a deal between you and your customer and helps you increase your sales largely.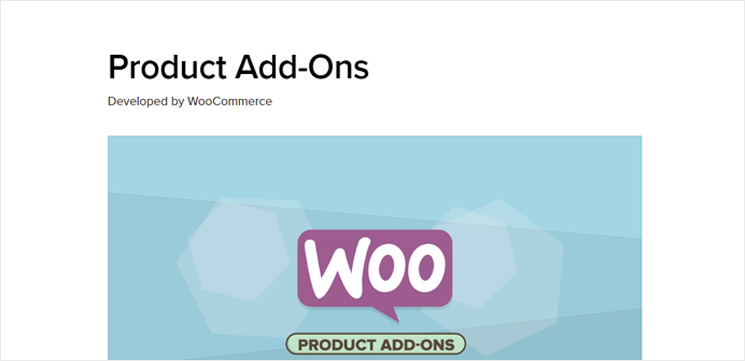 The success of any business relies on the commitment it makes to its users' happiness. For an eCommerce store, personalization options are linked with customer happiness and satisfaction. Customers prefer a store that offers customization options.
So, to allow you to add a personalization option for your users, you can use the WooCommerce extension called Product Add-Ons. It lets you add a special input box on your product details page (just above Add to Cart form) where users can submit their specifications for a product. This feature allows you to provide your users with exacly what they want, and charge them a fee for the customization.
That way, you can make your users happy and encourage them to become regular customers.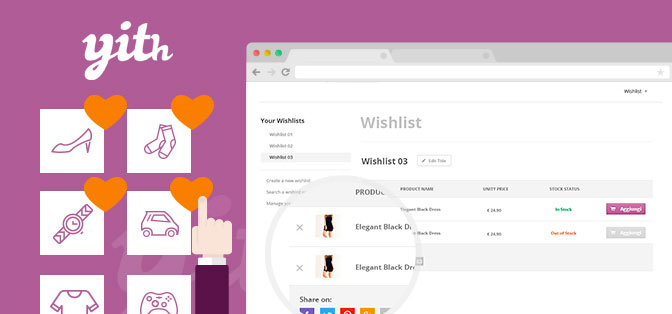 YITH WooCommerce Wishlist is a very useful plugin for your online store. It allows your users to save products to their wishlist so they can buy those products later or share their wishlist with friends and family.
With the YITH WooCommerce Wishlist plugin, you can add a link within each product detail page in your store allowing your users can add the products to their wishlist page. The plugin is free and easy to use.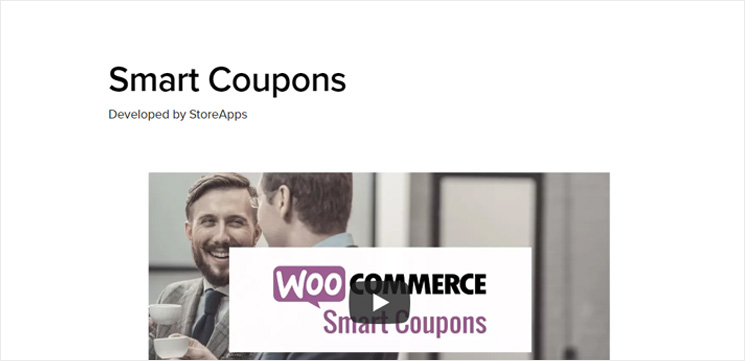 Everybody loves to get a good deal, so discount coupons are always very attractive to users. If you want to boost your sales considerably, you'll need to offer discount coupons.
To create coupons for your WooCommerce store, you can use the WooCommerce Smart Coupons plugin which was specifically created for this very purpose. Using the plugin, you can generate thousands of coupons at once, email them to customers (learn how to build email list), and add them to WooCommerce. You can also give a discount on other products upon purchase of a specific product, or sell gift vouchers.
It's a very interesting addition to your WooCommerce store for increasing sales. It can be used on special occasions, like holiday weekends, or consistently as part of a lifetime promotional offer.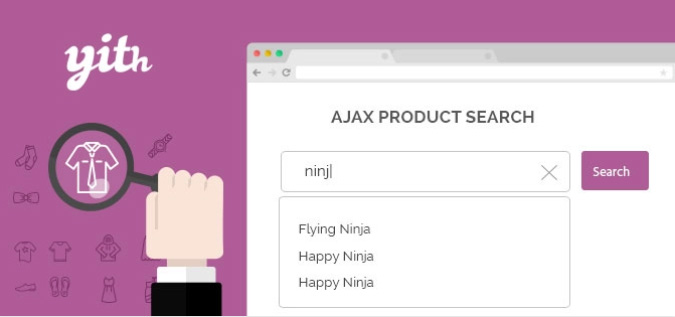 Search bars are vastly important for any type of website, including a WooCommerce store. But creating a fast and efficient search bar is a bit difficult if you are a beginner.
Thus, to help you create a fully-functional and powerful search bar in your WooCommerce store, there's a plugin called YITH WooCommerce Ajax Search. Using this plugin, you can allow your users to search for specific products in your online shop. It shows all the relevant product results in the real-time.
The plugin helps you to enhance the user experience and make your store more successful. After all, if a customer is actually searching for something, that's a great indicator that they're ready to make a purchase. Don't lose out on those sales ever again!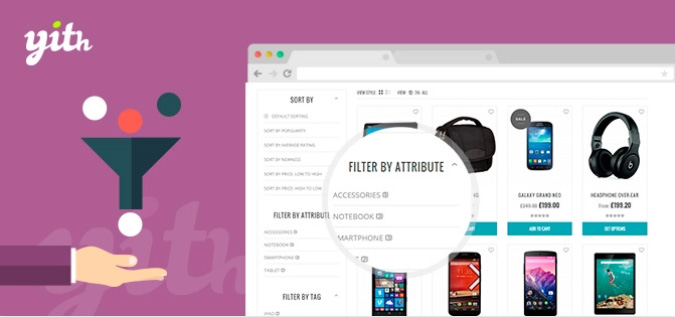 YITH WooCommerce Ajax Product Filter is a plugin that helps you improve your customers' experience using your online store's search bar. It allows your users to filter products according to their needs, so they'll be able to find exactly what they want to buy in a few seconds.
Clearly, this helps to speed up purchase processes and improve the conversion rates of your online shop. In other words, you can help your users quickly find the products they want and turn them into happy customers.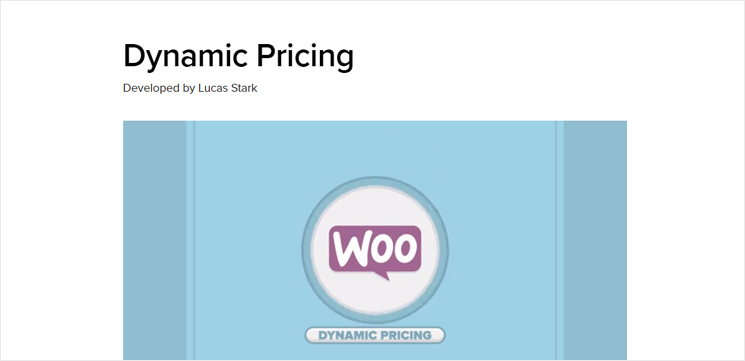 Yet another attractive feature for your WooCommerce site is advanced product pricing. Using the WooCommerce extension Dynamic Pricing, you can offer bulk discounts to your customers after they purchase a certain quantity of products. For example, you can give a 10% discount to a product when shoppers purchase 5 or more items of the same product.
Similarly, you can offer discounts on the purchase of products in the same category or on everything in the store. You can also set up role-based pricing and offer your registered members a pre-determined discount on certain products.
This feature serves as a reward to your shoppers and encourages them to buy regularly from your store.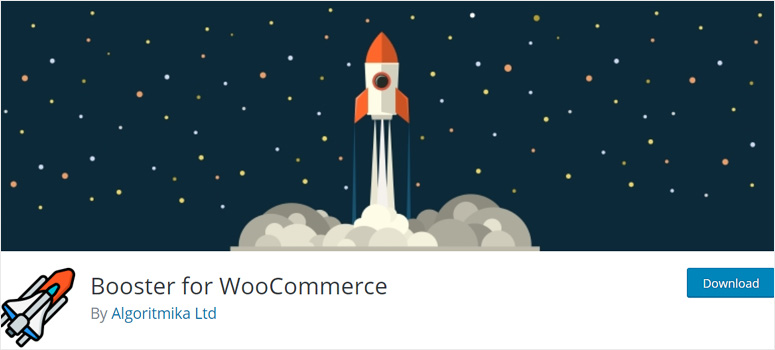 Booster for WooCommerce, as its name implies, helps you to boost your WooCommerce store with a number of powerful features. It's a free plugin that you can download and use free of cost.
Using this plugin, you can manage prices and currencies for your WooCommerce products like adding all World currencies and adding a global discount to all products. You can also manage button and price labels, products, cart and checkout, payment gateways, shipping, and orders, etc.
If you want a free solution for your different WooCommerce store needs, you can give it a try.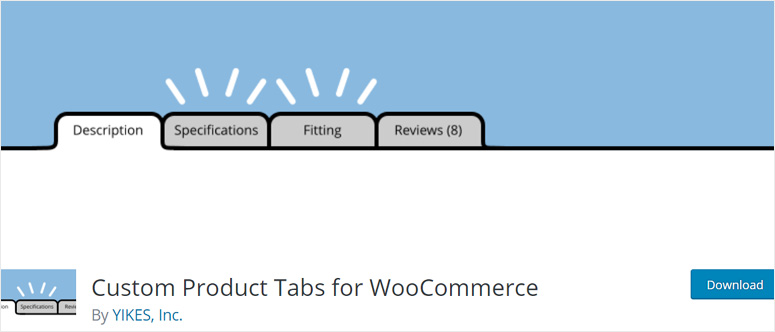 Custom Product Tabs for WooCommerce is yet another free WooCommerce plugin that helps you to organize your WooCommerce product details in tabs. Using this plugin, you can add custom tabs to products and divide product descriptions into different tabs. Then, your site visitors can simply switch between tabs to view the product details.
By adding tabs, you can make your product page neat and tidy. This also improves your site's user-experience as users won't need to scroll down a long description page.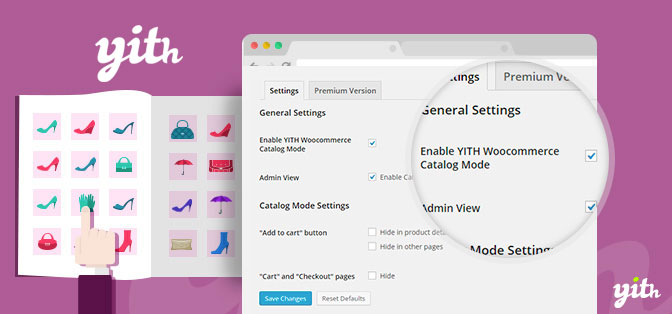 If you have a dream to create a WooCommerce shop and sell products online but aren't ready yet, the YITH WooCommerce Catalogue Mode plugin could be very useful for you. This plugin lets you turn your e-shop into an e-catalog and showcase your products for your future store.
By creating an e-catalog prior to launching your fully-functional store, you'll be able to brand your store as well as pre-inform your prospective customers about your products.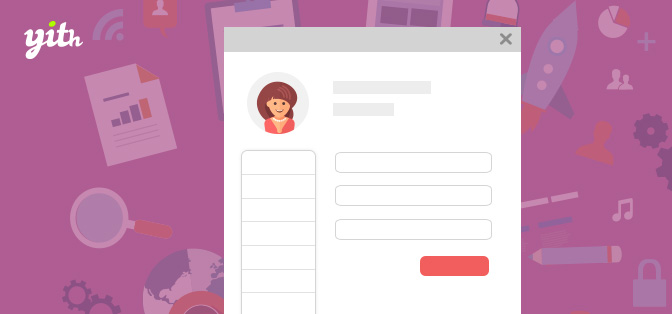 For every successful online business, My Account Page is important. It allows your users to navigate and interact easily on your website.
YITH WooCommerce Customize My Account Page is a WooCommerce addon by YITH Themes which simplifies this task for you. This plugin lets your users create and organize their My Account Page in your store. This allows your users to find important information like their wishlists, important guides, invoices, downloadable files, etc. in one place which makes their site experience much more pleasant.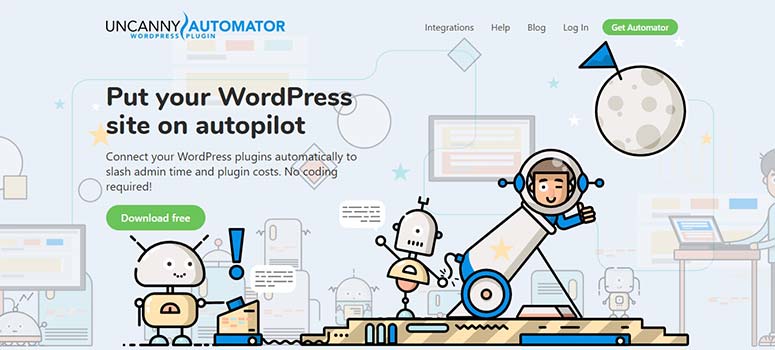 Uncanny Automator is the best automation plugin for WordPress. With Uncanny Automator, you can connect WordPress plugins together and automate routine tasks, which can save you a ton of time.
For example, you can create an automation recipe like this: When a user purchases a product, Uncanny Automator will automatically tag them in an email marketing tool.
Uncanny Automator integrates with over 50 popular WordPress plugins and with Zapier, you can connect to over 2000 apps. Plus, building recipes is easy and you don't have to touch a line of code.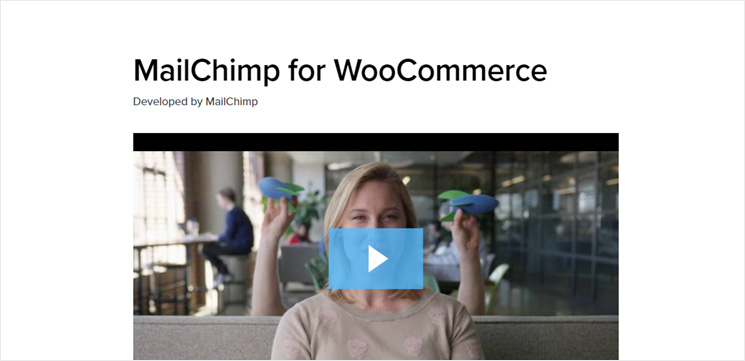 MailChimp is one of the most popular email marketing services available today. You can use it for launching your email marketing campaigns and scaling your store's growth.
MailChimp for WooCommerce is the official extension from the MailChimp team for WooCommerce sites. Using this plugin, you can sync your WooCommerce customers and their purchase data with your MailChimp account and use it for sending targeted campaigns.
In addition, you can send post-purchase follow-up emails, recommend products, and also recover abandoned carts. You'd also like to check these alternatives to MailChimp for more options.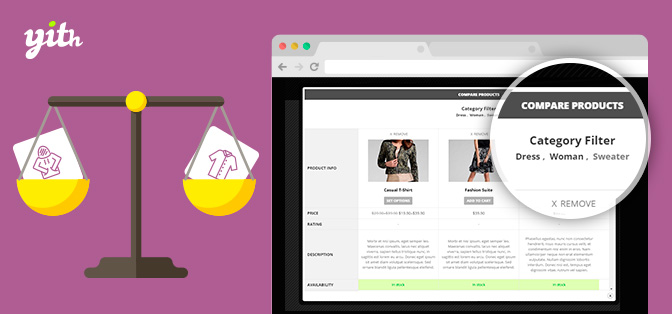 If you have multiple products of the similar nature, your users can get confused as they wonder which product is better. The YITH WooCommerce Compare plugin allows your users to sort this out.
Using this plugin, your users can easily compare two or more WooCommerce products side-by-side and quickly decide which product to buy.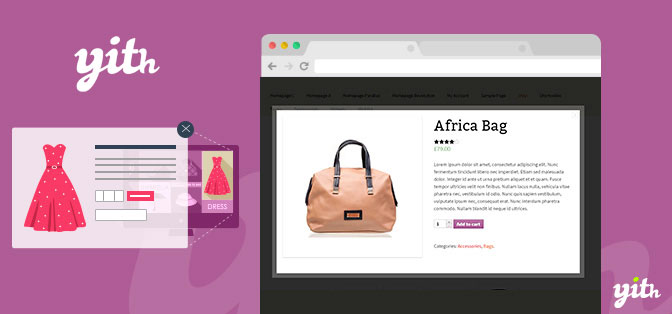 The YITH WooCommerce Quick View plugin lets you add a Quick View option in your store where your customers can take an instant look at the product details. Upon clicking the button, users will see a larger picture of the product, product description, and an add to cart button in a lightbox popup.
This gives potential customers a quick glimpse of the product and increases their chances to purchase the product.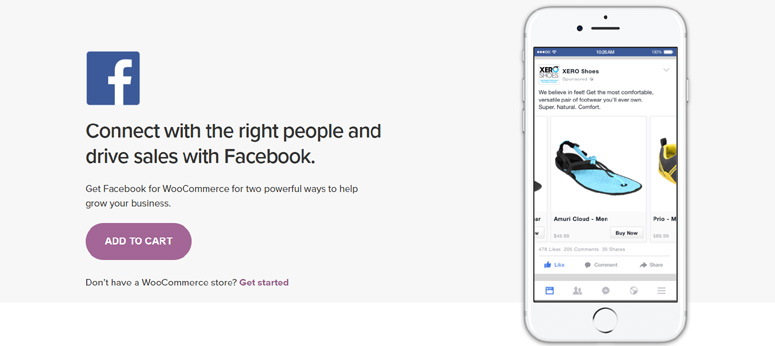 Facebook is one of the most common forms of social media where people spend a large amount of time nowadays. So, to get people to notice your business, you can connect your online store with your Facebook account.
Facebook for WooCommerce is the official addon for WooCommerce sites from the Facebook team. It helps you to showcase your WooCommerce products on your Facebook page in an attractive manner.
Thus, it helps you to find more customers and generate more sales.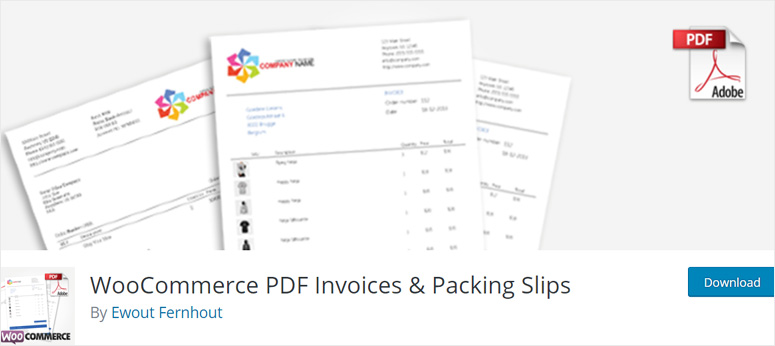 WooCommerce PDF Invoices & Packing Slips is a very useful free WooCommerce plugin. It lets you send PDF invoices and packing slips to your customers easily via email. Users can also download their invoices from their account area on your website.
As the store owner, you can generate PDF invoices and packing slips in bulk and download them.
If you want to change the design of your invoice templates, you can easily customize them and use them on your site.
We hope this article helped you to find some of the best WooCommerce plugins to grow your sales rapidly. You may also want to see our head-to-head comparisons of WooCommerce vs Shopify and WooCommerce vs BigCommerce.
You can also check out our step-by-step tutorial on how to create an online store.