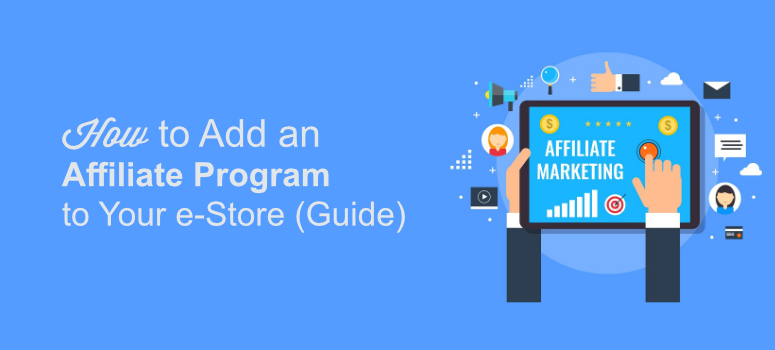 Wondering how to set up an affiliate program in WordPress?
Setting up an affiliate program is one of the easiest ways to encourage people to promote your products. People can promote your product on their website and when someone makes a purchase through their referral, the promoters earn a commission.
The role of an affiliate program is to track referral sales and commissions.
Why Add an Affiliate Program to Promote Your Products

No matter what you sell online, setting up an affiliate program is one of the easiest ways to promote your products. By adding an affiliate program, you get a chance to promote your business via referrals and it also enables you to reach out to thousands of people without putting in much effort.
For example, if a blogger signs up for your program that has 10,000 subscribers, it means that by allowing them to promote your business on their site and social profiles, you're actually reaching out to 10,000 people all at once. Best of all, you only have to pay them when their users make a purchase on your site.
So the more affiliates you attract the more people you reach out to without really spending tons of extra money on advertising and marketing your business.
It's basically a revenue-sharing business which is a win-win situation for both you and the ones who sign up for your affiliate program. Now that you know what an affiliate program is all about, let's take a look at how to add an affiliate program to your WooCommerce website.
How to Add an Affiliate Program to Your WordPress Website
Adding an affiliate program to your WordPress website can be easy if you use the right plugin. Easy Affiliate is one such plugin that we recommend to all our users.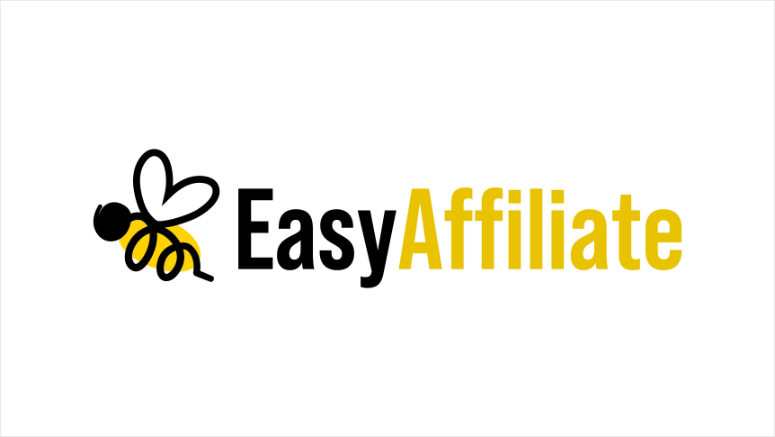 Easy Affiliate is an all-in-one affiliate marketing program plugin that lets you monitor and track all your affiliate clicks, sales, and payments right from your website. It comes with a built-in affiliate application process that you can use to approve or reject users from your program. 
There's also a professional affiliate dashboard where your affiliates can easily edit their account information, download their links and banners, view payment history, and more.
The best part? With Easy Affiliate, you can save fees that you would otherwise pay to a third-party affiliate network.
With this plugin, it's so much easier to start your affiliate program without having to go through any complicated and time-consuming process. It is a complete solution for anyone who wants to start an affiliate program to promote their business.
Now that you've found the right tool, let's get started on adding an affiliate program in WordPress. 
Step 1: Installing Easy Affiliate on Your WordPress Site
Installing Easy Affiliate on your WordPress site is just like installing any other plugin. You'll first have to go to its official website and then download the plugin after signing up for a plan.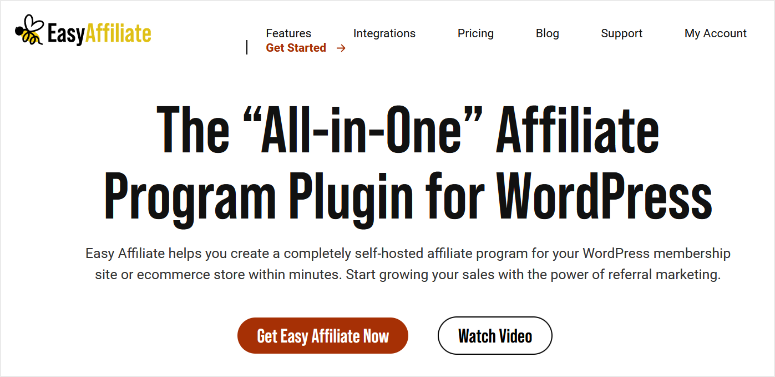 Once the software is downloaded, go to your website's WordPress dashboard and click on Plugins » Add New » Upload. Now upload the software that you have just downloaded and click on the Activate button to make it start working.
Once the plugin is activated, you'll be redirected to the Easy Affiliate tab in your WordPress dashboard. It looks like this: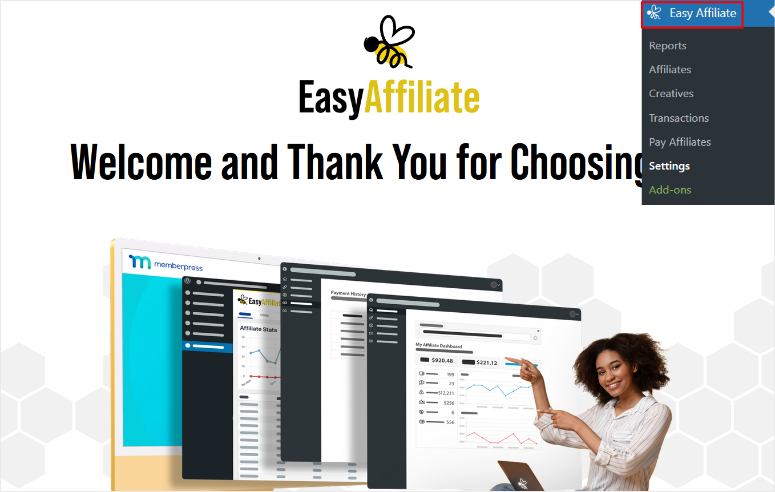 Scroll further down the page and click the Launch the Wizard button. This wizard makes it super easy to set up an affiliate program on your WordPress site.

The first step of the setup wizard is to enter your license key in the field provided. You can find the key in your Easy Affiliate account area and in the email receipt.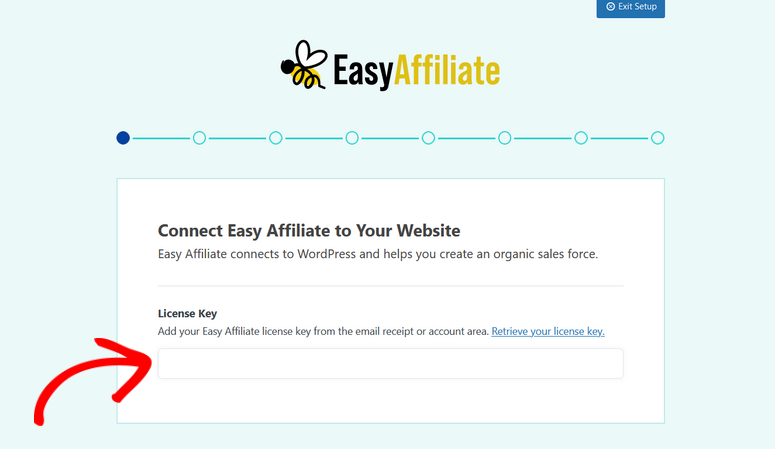 Once your license key is verified, hit the Save and Continue button.
Next, Easy Affiliate will check for any existing affiliate program and offer you an option to migrate. If you don't have an affiliate program already, simply click the Save and Continue button.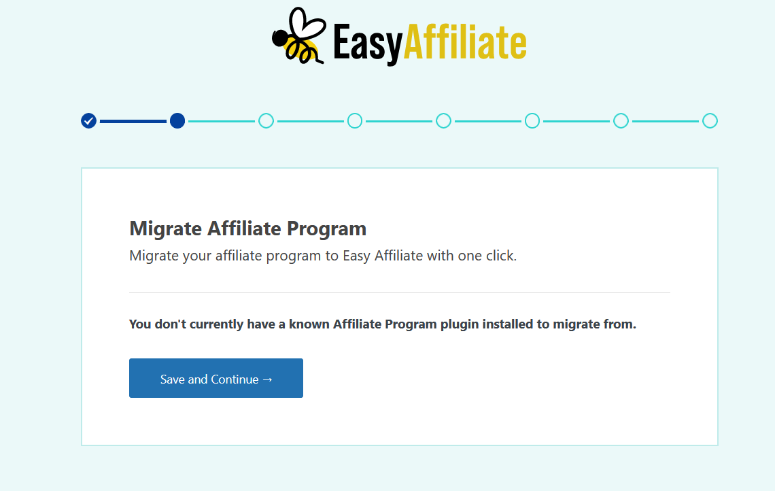 In the next step, you need to choose which eCommerce plugin you want to use with Easy Affiliate.
Easy Affiliate integrates with most major WordPress shopping carts including WooCommerce and Easy Digital Downloads. 
For this tutorial, we'll simply enable the option for WooCommerce and click Save and Continue.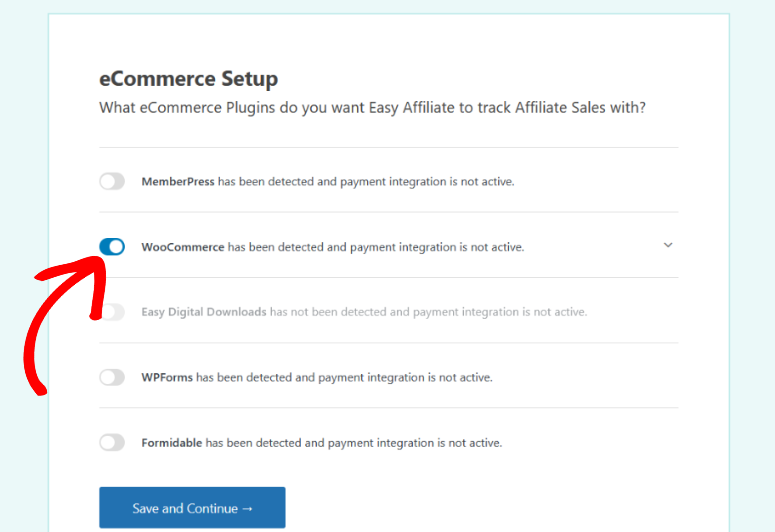 Then, add your business information including business name, address, etc.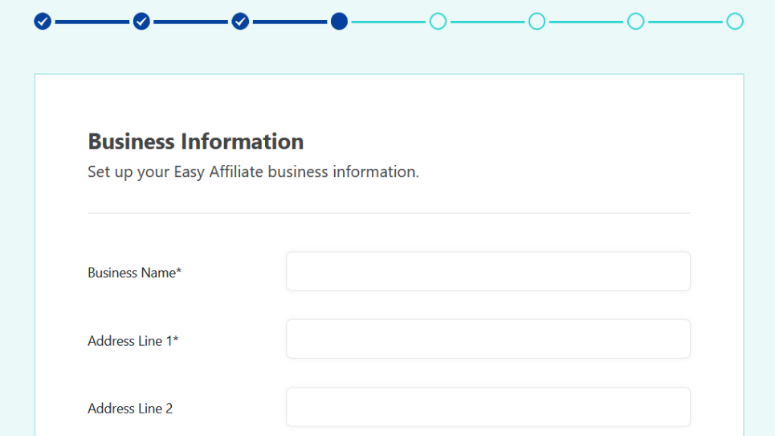 When you're finished adding those details, click Save and Continue to move on to the next step. 
Step 2: Setting Up Your Affiliate Program
Now you can start setting up your affiliate program registration process.
Easy Affiliate gives you three options to choose from:
Application – Affiliates must apply to your program and you have to approve their application.
Public – Anyone can instantly become an affiliate, no approval is required.
Private – Affiliates can only be manually added by you.
We recommend choosing the Application option so that you can learn a bit more about affiliates before accepting them to your program.
After clicking on the Application option, you can also set some other options for your affiliate application process. For example, you can collect affiliate addresses and tax info upon registration, in the account, or make it a required field.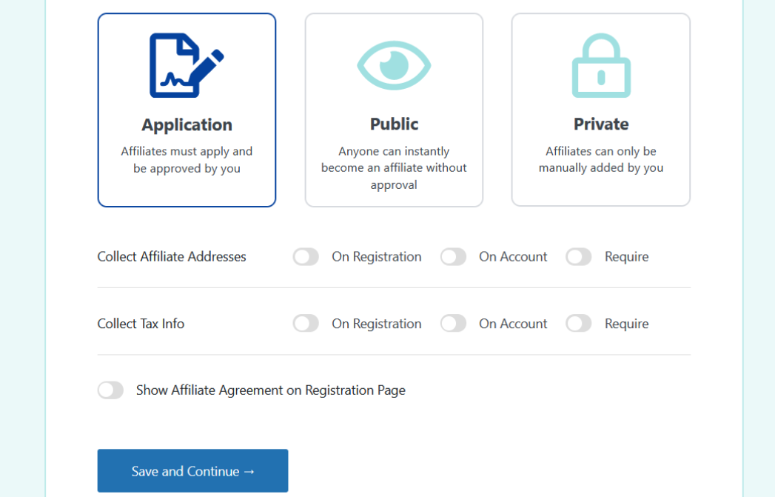 There's also an option to show your affiliate agreement on the registration page. Easy Affiliate can even auto-generate a default affiliate agreement for you if you don't have one already.
Once you've enabled the options you like, hit the Save and Continue button.
In the next step of the wizard, you can set up your affiliate commissions.
For the Commission Type, you can choose a fixed amount or a percentage. In the field below, you can type in the percentage or amount for the commission.
You can also choose whether you want to pay commissions on all sales or just on the first sale only and select your payout method.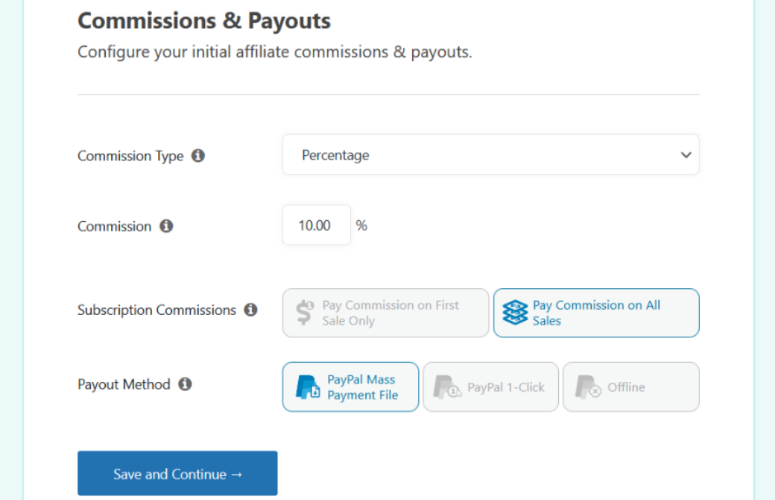 When everything is set how you want it, click Save and Continue.
Next, you can creatives for your affiliate program by clicking the +Add button. These are marketing materials that you offer to affiliates in order to promote your business. You can upload your website logo, product photos, banner ads, text documents, and more.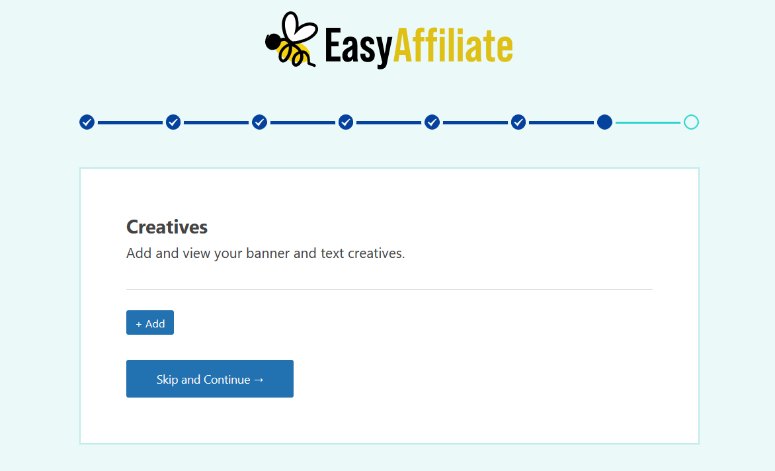 If you don't have any creatives yet, you can click the Skip and Continue button for now.
In the final step of the launch wizard, you can review the details of your new self-hosted affiliate program.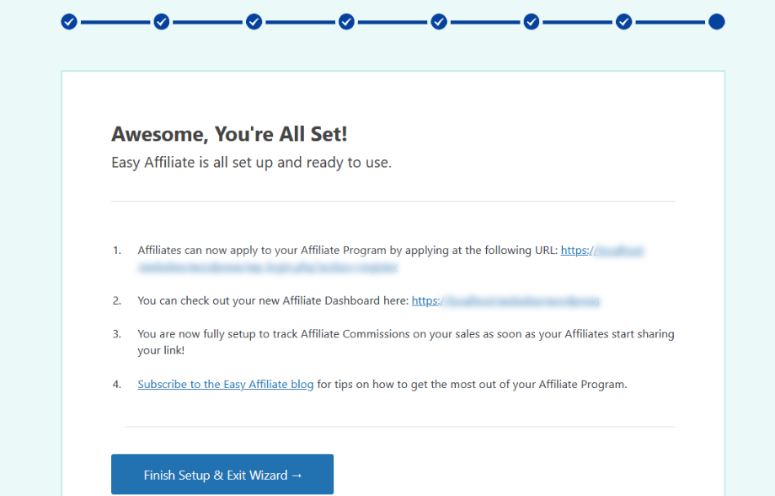 Lastly, click Finish Setup & Exit Wizard.
Step 3: Create Your Affiliate Program Site Pages
Now you need to make sure you have the affiliate program site pages that you need including the required affiliate application page, login, and affiliate dashboard pages.
These pages will help you automate most of your affiliate marketing program.
Luckily, Easy Affiliate autogenerates these pages for you in an instant.
Go Easy Affiliate » Settings from your WordPress dashboard. In the General tab, at the bottom of the page, you can see your ready-made affiliate program pages:

To preview any of the pages, click on the eyeball icon. If you want to edit any of these pages, you can click on the pencil icon. This will open up the WordPress editor in a new tab.
Using the dropdown menu, you can also select an existing page on your site to use instead of the ready-made pages from Easy Affiliate.
Here's what the autogenerated Easy Affiliate signup page looks like: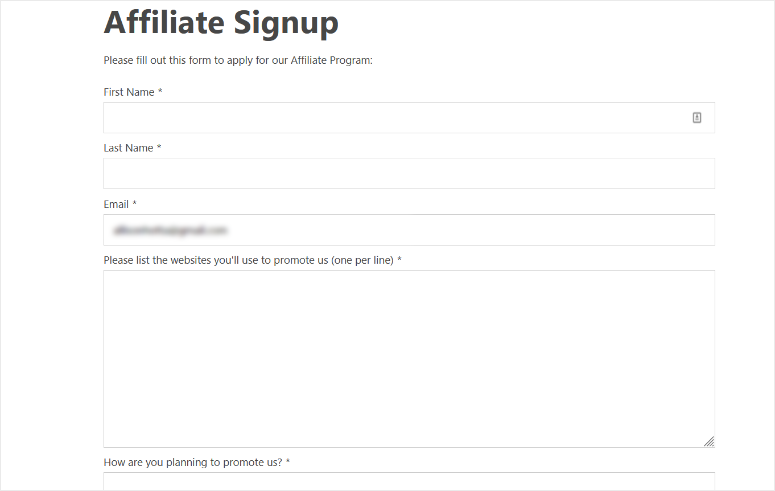 It has fields where applicants can list their basic contact information as well as the websites they'll be promoting your business on, how they're planning to promote you, and their social media handles/links.
The simple affiliate login page allows approved affiliates to sign in to the affiliate dashboard.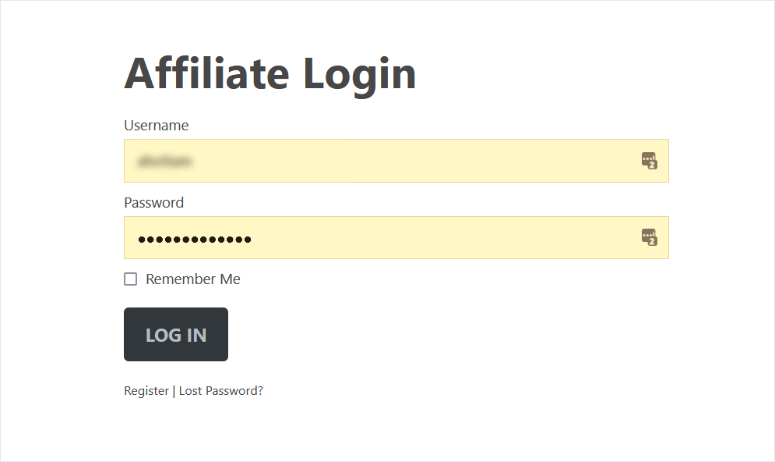 Finally, the pre-styled affiliate dashboard page lets affiliates keep track of their payments, clicks, conversions, and more.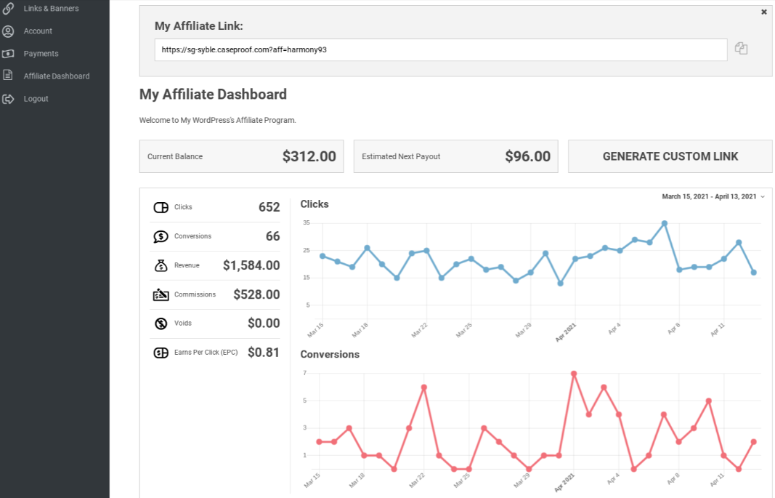 You can add the links to these pages in your website's navigation menu or in the footer area.
Step 4: Managing Your Affiliate Program
Easy Affiliate also makes it simple to track all of the affiliate activity on your website right from your WordPress dashboard. 
You can go to Easy Affiliate » Reports to see a graph overview of affiliate stats like clicks, uniques, and sales.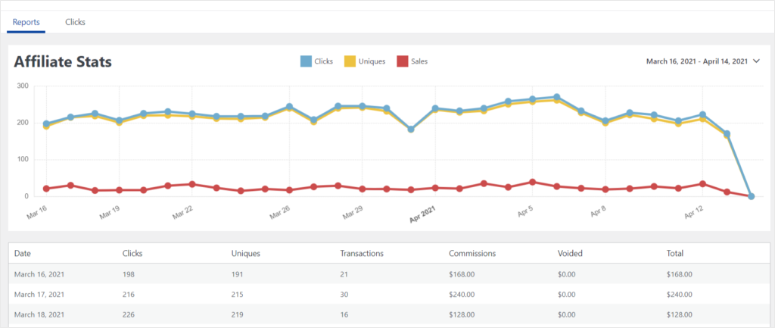 Below the graph, you can view data in a table for each day in the selected range. It also includes additional data like transactions, commissions, voided, and total commissions. 
You can also go to the Clicks tab to view which affiliate link URLs are bringing you the most clicks.

This information includes the time and date of the click, the affiliate whose link was clicked, the affiliate link URL, and the IP address of the user that clicked the link.
So that's it. Isn't it easy to add affiliate programs with Easy Affiliate? We hope this article was helpful to you. If you want to know how to get started with an online store, click here.