Looking for a way to make money selling products on your blog? Whether you're selling digital or physical items, WooCommerce can turn your WordPress blog into an online shopfront. Learn about WooCommerce's features and how you can start your own online store in our WooCommerce review.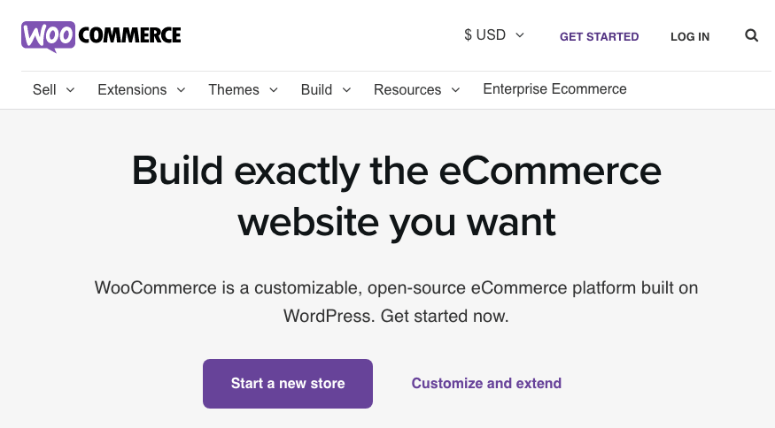 Why Start an Online Store?
If you're looking for a way to monetize your WordPress site, selling your own products is one of the best options.
When selling your own products, you have complete control. Unlike with affiliate marketing, you can set your own prices. And unlike with advertising, you don't need to have a huge amount of site traffic to earn money. As long as you have a loyal audience, and sell products that are highly targeted to that audience, you can make money.
Selling digital products especially is a great way to earn. Though it costs time up front to create your products, once they're created the income can be earned passively, with very little further effort on your part. We have an in-depth guide on how to start your online store with no steps skipped assured.
Why WooCommerce is the Top E-Commerce Plugin
WooCommerce is a popular free plugin that can turn any WordPress site into an online store. It makes it easy to sell digital or physical products, and gives you complete control over every aspect of your store.
Nearly a third of all online stores are powered by WooCommerce. Because of its huge popularity, it's easy to find community support and complementary tools and plugins. WooCommerce integration is supported by a lot of other plugins, WordPress themes, and various tools for your online business.
Its popularity makes it a great choice for your online store.
What Can You Do With WooCommerce?
WooCommerce has a lot of built-in features to help you manage your online store:
Shipping: You can configure your store to offer flat-rate shipping or free shipping, or even have it automatically calculate shipping based on the recipient's location. You can also limit mailing addresses by country.
Payment processing: The free WooCommerce plugin supports payments via Paypal, major credit card, bank transfers, or cash on delivery. You can also download extensions to add more payment processing options. (More on WooCommerce extensions below.)
Inventory management: Keep track of how many items you have in stock, prevent orders of out-of-stock items, and be alerted when stock gets low.
Coupons: Create coupon codes for free shipping, or percentage or flat discounts off of specific items or the customer's total purchase, set expirations dates, and restrict coupons based on total spend or other requirements.
Reporting: From your dashboard, you can view detailed reports on gross and net sales, sales by product or category, refunds, coupons, new customer signups, low inventory, and more.
Get Advanced Features With WooCommerce Extensions
There are also a number of WooCommerce add-on plugins, called extensions, that can add more advanced features to your online store.
Official, premium extensions that are developed and supported by the same team behind WooCommerce include:
WooCommerce Subscriptions: Set up recurring payments and automatically charge your customers on a regular basis.
WooCommerce Memberships: Creates a site membership system that integrates with your existing products.
WooCommerce Bookings: Sell time- or date-based products and services. Allow customers to book certain days or times. Works great for appointments, services or rentals.
Dynamic Pricing: Includes advanced pricing and discounting options. You can create four different types of bulk discounts and price adjustments.
Table Rate Shipping: Get highly customizable shipping options based on weight, number of items, etc.
Product CSV Import Suite: Import and export products and settings with CSV files.
The main WooCommerce plugin is free and open source, so there are a number of third-party WooCommerce extensions as well. Many of them are free.
Popular third-party extensions allow you to create packing slips, affiliate programs, image galleries, featured products, and more. Check out WPBeginner's roundup of 20+ Best Free WooCommerce Plugins for WordPress for examples.
Though WooCommerce is free, you will incur costs for your domain, hosting, theme, and plugins. See our breakdown: How Much Does an eCommerce Site REALLY Cost?
How to Set Up Shop With WooCommerce
To get started with WooCommerce, you'll first need a web hosting plan and a domain name. You can use our Bluehost deal to get a basic web hosting plan at $2.75 per month, the domain is included for free.
You could also get the WooCommerce hosting plan that starts at $9.95 per month. This comes with WordPress + WooCommerce preinstalled for you.
Click here to get this exclusive offer »
Once you have your domain and hosting plan, Bluehost makes it really easy to install WordPress.
Then you can install and activate the WooCommerce plugin on your site. Next, you can navigate to WooCommerce » Settings to configure your options.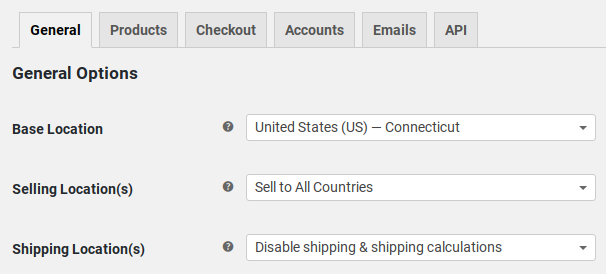 Under the General options tab, you can configure options like allowed shipping locations, currency, taxes, etc.
Be sure to click through each tab to set up the store the way you want it.
Under the Products » Downloadable Products tabs, you can configure options for your digital products.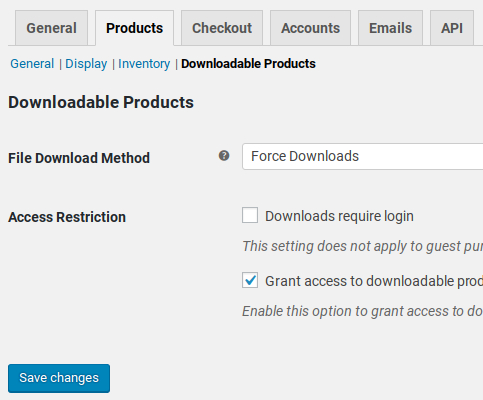 You can configure payment and coupon options under the Checkout tab.
Under the Accounts tab, you can choose options for your customers to set up and configure their own accounts.
Under Emails, you can customize the notifications you receive from your WooCommerce shop.
Adding Your Products
To add your products, navigate to Products » Add Product.
This looks like creating a new post or page, with a title and field for your product description.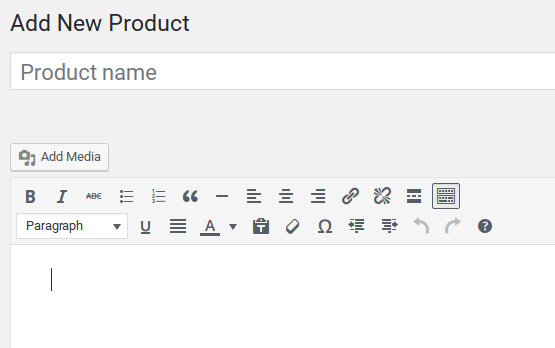 Scroll down to the Product Data section, and you can set the price, inventory, shipping, and other attributes.

You can also add categories and tags, and a featured image.
See our complete guide: How to Create a Profitable Online Store – Step by Step
Documentation and Support
WooCommerce has extensive documentation available on the official website, including tutorials and troubleshooting guides for the most common issues.
You can also sign up for free to get customer-only benefits, including support from the help desk.
The WooCommerce community is very active and you can also find community support on the WordPress.org forums and around the web.
Our Verdict
If you'd like to turn your existing WordPress blog into an online shop, WooCommerce makes it easy.
The WooCommerce plugin is free and easy to use, and also offers a huge community full of extensions and resources if you need help.
We hope you liked this WooCommerce review. If so, you may also want to check out how to sell online without an eCommerce store. We also have this guide: How to Create a One Product Store in WordPress.
We give WooCommerce 5 out of 5 stars. Here is the breakdown of our review scores:
Get WooCommerce Now »