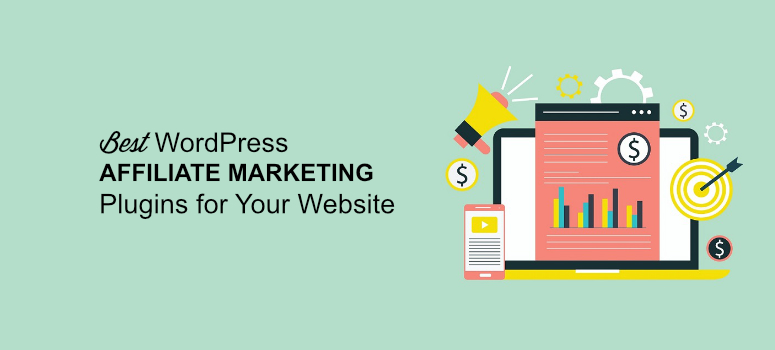 Are you an affiliate marketer looking to generate more revenue from your website?
Affiliate marketing is one of the best ways to make money online. With the right set of plugins, you can increase the affiliate revenue from your website exponentially.
In this article, we'll share some of the best WordPress plugins for affiliate marketers.
We also created a list of the best WordPress plugins that every website needs to maximize features. You should check them out too.
Choosing WordPress Affiliate Marketing Plugins for Your Site
Affiliate marketing is one of the most reliable ways to make money online. With affiliate marketing, you choose products you like, promote them online, and earn commissions when someone purchases the products through your referral link.
Having the right set of plugins in your toolbox makes affiliate marketing easy and also helps you earn more revenue from your site.
In this post, you'll find plugins for…
Organizing and cloaking your affiliate links.
Affiliate management software for sellers.
Popup solution for displaying affiliate links at the right time for the right users.
Analytics solution for tracking your affiliate link clicks.
And more…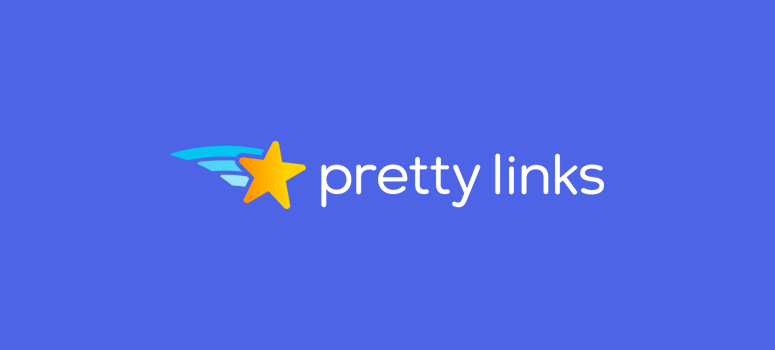 Pretty Links is a powerful WordPress affiliate plugin that enables you to easily cloak the affiliate links you promote on your website. It even allows you to easily set up server-side redirection, including permanent 301 and temporary 302/307 redirects.
Moreover, Pretty Links also helps you create short links automatically for your posts and pages and shares them on your Twitter with a customizable message.
Price: $49/year
Get started with Pretty Links today!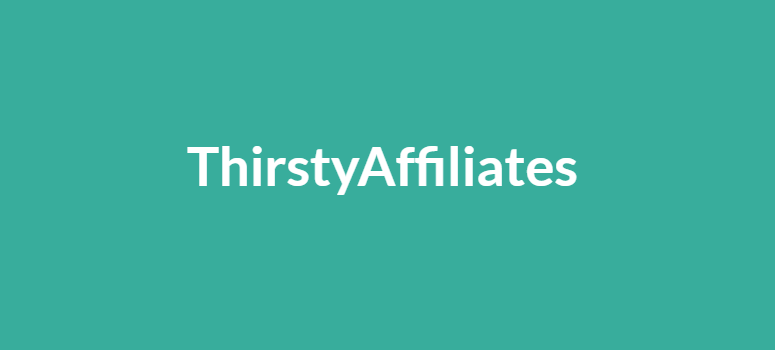 ThirstyAffiliates is a must-use WordPress affiliate plugin for marketers that lets you organize all your affiliate links in a single place. With ThirstyAffiliates, finding and replacing your affiliate links won't be a hassle.
For example, whenever you want to change an affiliate link, you don't need to dig deeper into your site and manually alter those URLs. Instead, you simply do that in your ThirstyAffiliates panel, which will automatically change all the published URLs.
It also allows you to cloak your ugly-looking long URLs into shorter pretty-looking links. The other neat thing about ThirstyAffiliates is that it can automatically replace any keyword with an affiliate link, allowing you to earn more from your site.
Price: $49/year
Get started with ThirstyAffiliates today!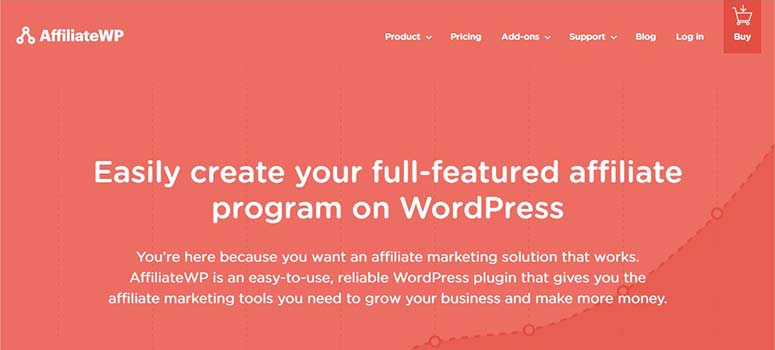 Affiliate WP is the best affiliate management plugin for WordPress. It's developed by the same folks behind the renowned Easy Digital Downloads plugin, which is listed as one of our best WordPress eCommerce plugins.
If you're selling a product on your WordPress website and want to create a fully-fledged self-hosted affiliate program, then AffiliateWP is the best choice for you. AffiliateWP is easy to set up, offers seamless integration with your eCommerce product purchases, accurately tracks your affiliate sales, and more.
Price: $149/year
Get started with Affiliate WP today!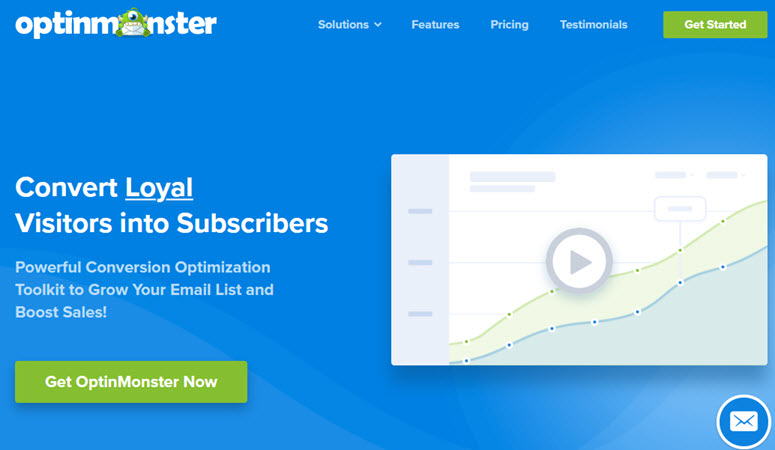 OptinMonster is the best lead generation and WordPress popup plugin for your affiliate website.
With OptinMonster, you can show a personalized popup campaign based on individual visitors behaviors making your messages more likely to convert. For example, on a product review page, you can show a popup with an affiliate link promoting the same product.
Below are a few reasons why OptinMonster is a must-use solution for your affiliate website:
Increase revenue: Popups triggered based on individual user behaviors are more likely to drive clicks and earn revenue.
Less annoyance: Unlike other mediocre popup solutions, OptinMonster comes with tons of targeting options, so you can display the right campaigns to the right users at the right time without annoying your regular visitors.
Seamless integration with your email newsletter: OptinMonster offers seamless integration with your favorite email marketing service, so you can grow your email list while growing your affiliate revenue.
Price: Free
Get started with OptinMonster today!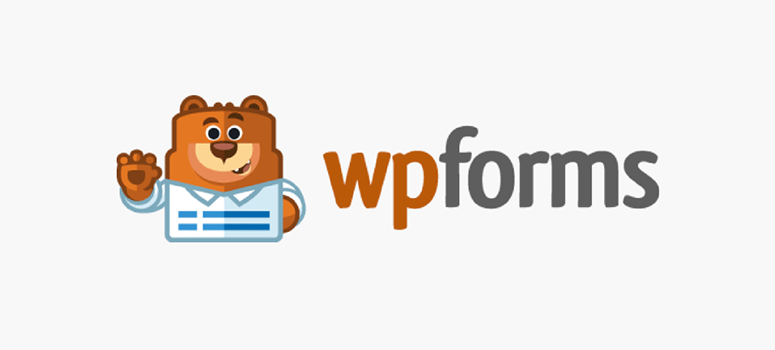 WPForms is one of the best contact form plugins for WordPress and it allows you to easily create contact forms on your affiliate website.
Potential customers are more likely to purchase a product recommended by people they know. By having a contact form on your site, you're making it easy for your visitors to reach out to you. WPForms also let you easily integrate your form with best email marketing services, so you can build connections with your visitors.
By building a connection with your visitors, you can recommend products and convince them to make a purchase.
Price: Free
Get started with WPForms today!
Want to start with the free version instead? Try WPForms Lite.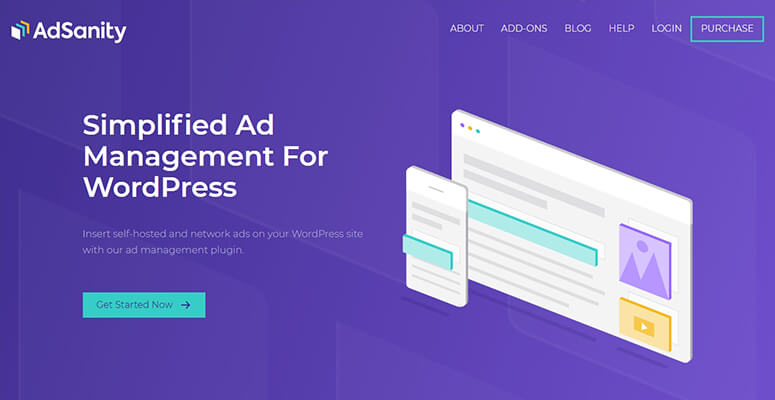 AdSanity provides an easy way to insert affiliate banners inside posts or sidebar widgets. You can manage your affiliate campaigns and ads within your WordPress admin panel.
The main benefit of using AdSanity is you can display affiliate banners only during a specified timeframe on your website. With its performance report, you can easily track the performance of each banner you publish on your site.
Price: $49/year
Get started with AdSanity today!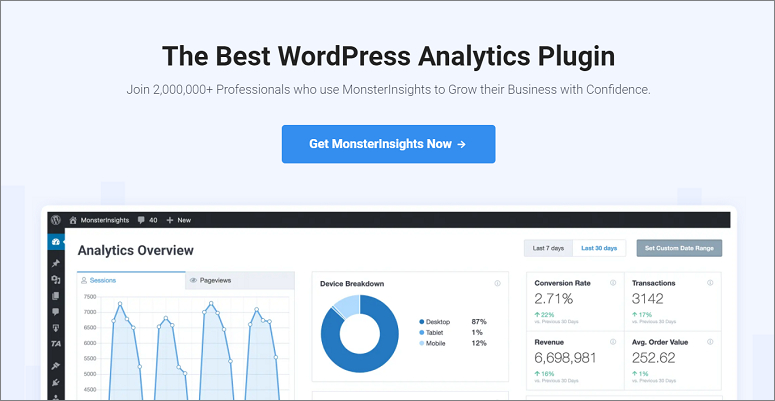 MonsterInsights is the best Google Analytics plugin for WordPress, but it also lets you enable affiliate links tracking on your website with ease.
With affiliate links tracking enabled, you'll get data-driven insights in your Google Analytics that help you generate more revenue from your affiliate website.
You can identify the highest earning pages on your site.
Understand most profitable traffic sources
Get content ideas for your blog that are geared towards earning more affiliate revenue.
With MonsterInsights, you can also track your AdSense earning, eCommerce transactions, and download tracking in your Google Analytics account.
Price: Free
Get started with MonsterInsights today!
Want to start with the free version instead? Try MonsterInsights Lite.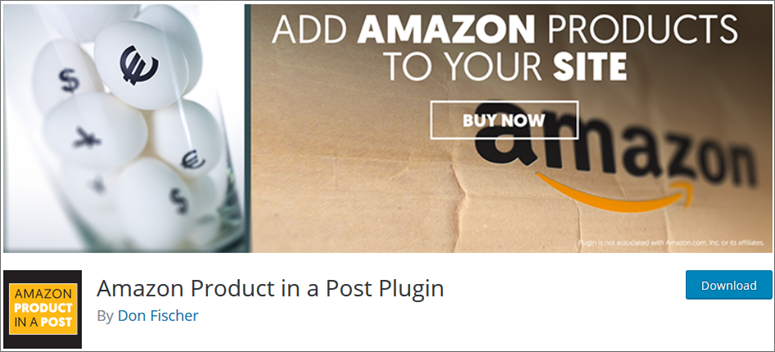 Amazon Product in a Post Plugin enables you to quickly add a formatted Amazon product in your blog post. In order to add an Amazon product on your post, you'll need to have an Amazon affiliate account and Amazon Product Advertising API keys.
After configuring the keys, you can easily add Amazon products within your blog posts.
Price: Free
Get started with Amazon Product in a Post Plugin today!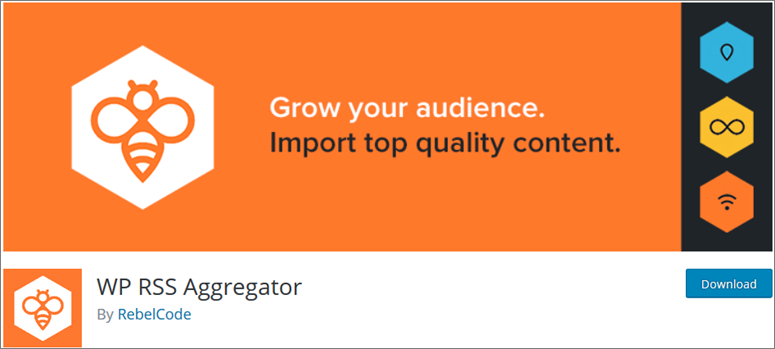 WP RSS Aggregator allows you to conveniently fetch content from your affiliate networks into your WordPress website. For example, retailers like Amazon let you create product feeds with your affiliate ID.
With WP RSS Aggregator, you can set up product pages by importing the feeds or even create auto blogs with ease. This way, you can automatically fetch products as posts into your WordPress blog. Plus, it's always updated with the latest changes.
Price: Free
Get started with WP RSS Aggregator today!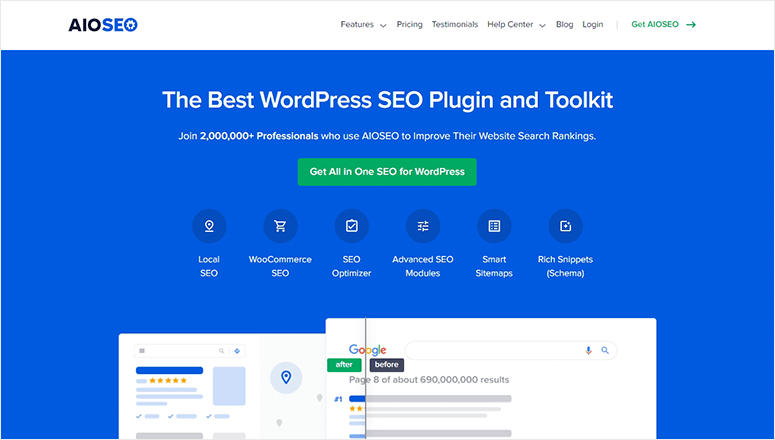 All in One SEO is the best and most powerful SEO plugin on the market. It allows you to easily optimize your WordPress site to rank on search engines and beat the competition.
It's beginner-friendly so anyone can optimize their site without hiring an SEO specialist.
You can audit your site's SEO right from your WordPress dashboard to find errors and areas of improvement.
It has features for on-page SEO such as keywords, rich snippets, and headline tools. Plus, it takes care of technical SEO with features like smart sitemaps, robots.txt, and canonical tags.
In addition, it lets you optimize for local SEO as well as eCommerce SEO.
Price: Free. Paid plans start at $49.50 per year.
Get started with All in One SEO today!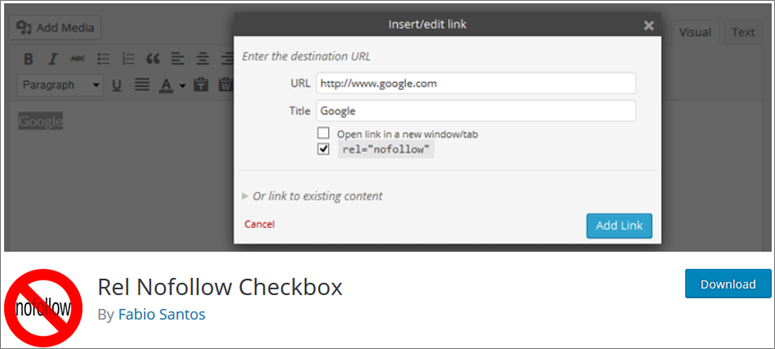 Rel Nofollow Checkbox adds a checkbox option in the insert/edit link popup that allows you to easily add a nofollow attribute to your links. By adding a nofollow attribute to your affiliate links, you tell search engines to not pass link juice to those links.
That means that you can promote your affiliate products without worrying about getting penalized on Google.
Price: Free
Get started with Rel Nofollow Checkbox today!
We hope this article helped you find the best WordPress plugins for affiliate marketers. We believe that all of the above plugins are essentials and must-haves for anyone involved in the WordPress affiliate marketing business
Also check: The Top Donation Plugins
Driving more targeted traffic is essential to increase your affiliate revenue. Check out the best SEO tools to grow your website traffic, fast.