Looking for the best Google Analytics plugin for your WordPress site? Even if you're not a numbers person, you know analytics is important: basing your strategy on real data is the most effective way to grow your site. Our MonsterInsights review will show you how this plugin can give you the actionable data you need.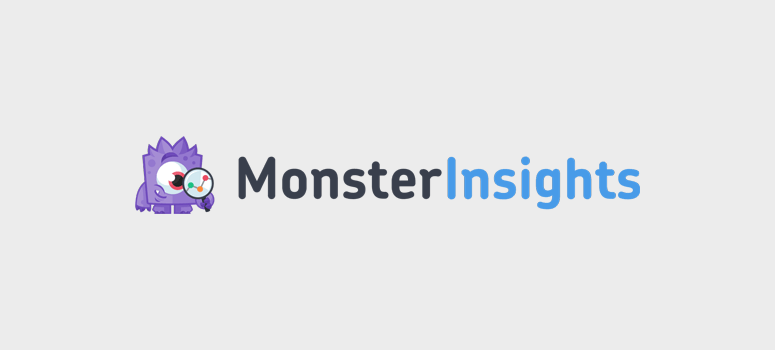 The Importance of Google Analytics and Why You Need an Analytics Plugin
If you've used Google Analytics before, you know that it's a powerful tool with lots of valuable data — but it can be completely overwhelming. If you're not an analytics expert, it can be very difficult to know where to start, or how to put that data to use.
And what's the point of analytics if you're not using the data to improve your site?
For most users, you just need a tool that shows you the most important data at a glance, in an easy to understand format. Data that you can put into use right away to improve your site.
A good analytics tool will help you:
understand what topics and formats your audience likes best, so you can create more of it
see how people find your site, so you can focus your efforts on the marketing tactics that work
set and track your conversion goals, so you know how to improve and optimize your site
If you're an expert Google Analytics user, you can do that without a plugin. But a plugin like MonsterInsights will give you all that information at a glance, making analytics easy even if you're a beginner.
MonsterInsights is also much easier to set up than Google Analytics. A beginner to WordPress may not know how or where to place the tracking code. But setup with MonsterInsights is much easier — you don't have to edit any code on your site.
Previously "Google Analytics by Yoast"
If you're looking for a Google Analytics by Yoast review, you're in the right place!
MonsterInsights was originally developed by Joost de Valk, the developer behind Yoast SEO. As Yoast grew, they decided to focus on SEO products exclusively, and the Google Analytics by Yoast plugin found a new home in 2016 with Syed Balkhi and was rebranded as MonsterInsights.
MonsterInsights now has a single goal: to make analytics easy for beginners.
MonsterInsights is brought to you by the same team that's behind WPBeginner, OptinMonster, and WPForms.
(See our OptinMonster review and WPForms review.)
How to Set Up MonsterInsights
Note: You will have to have a Google Analytics account already created before setting up this plugin.
Install and activate the plugin, and then navigate to Insights » Settings. Here you can connect your Google Analytics account without having to edit any code.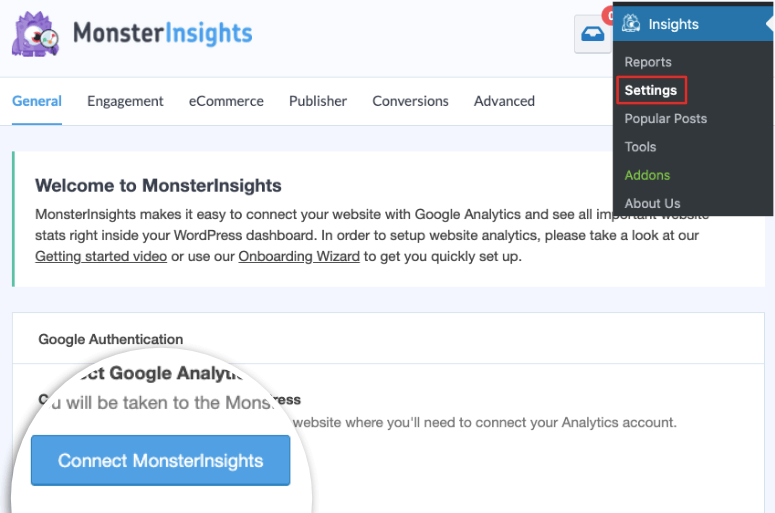 Click on Connect MonsterInsights to get started.
In the popup that appears, select the Google account you've used to create your Google Analytics account.
After this, you need to click the Allow button to grant MonsterInsights access to your analytics data.
Now you can select an analytics profile from the dropdown and then click the Complete Connection button.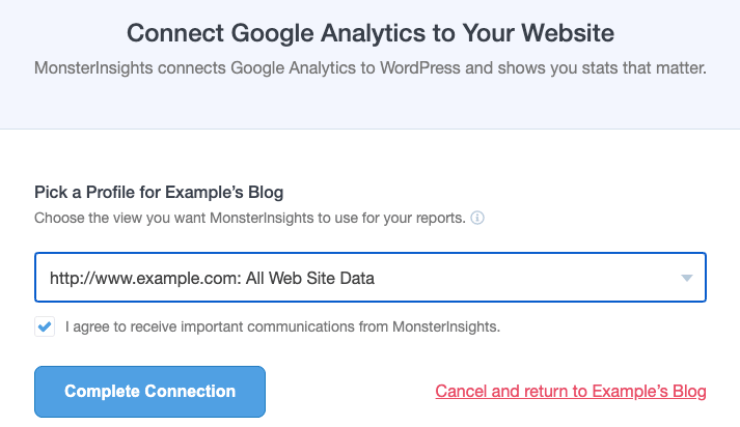 MonsterInsights will automatically connect your website to your Google Analytics account. After that, you'll be redirected to your WordPress dashboard where you can customize what you want to track.
Under the Insights » Settings page, you'll see different tabs in the top menu that let you customize settings for engagement, eCommerce, publishers, and conversions.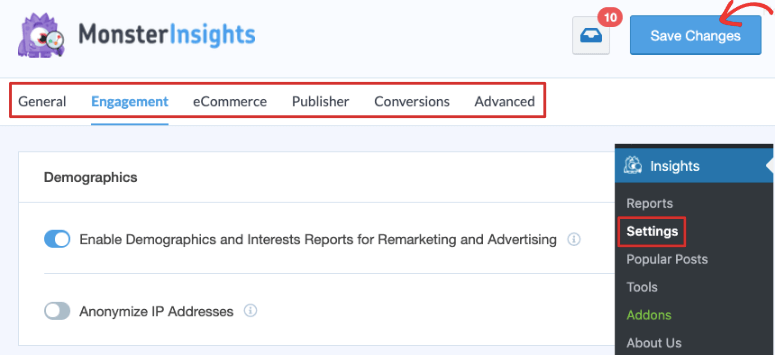 When you explore these tabs, you'll see all the available features and customization options of MonsterInsights, such as:
Demographics and interest reports: This will provide you with insights into your audience that will help you remarket and advertise with better results.
Anonymize IPs: This will help to anonymize the IP addresses of visitors.
Scroll tracking: This will show you how far visitors scroll down on your website.
Enable enhanced link attribution: If you have multiple links to the same destination on one page, this will show you which link gets the most clicks.
Cross-domain tracking: This lets you see sessions on two related sites as a single session.
Google AdSense tracking: This lets you connect your Google AdSense account to track how your ads perform.
Email summaries and PDF downloads: Sends you weekly summaries of the most important analytics from your site. You can also download your analytics report as a PDF file to share or use offline.
User permissions: This lets you determine who can view reports and change settings.
Once you're done customizing what you want MonsterInsights to track and report, save your changes to store the settings.
Next, you can view your MonsterInsights report to see your website's analytics. For this, you'll need to visit Insights » Reports to see your traffic stats displayed.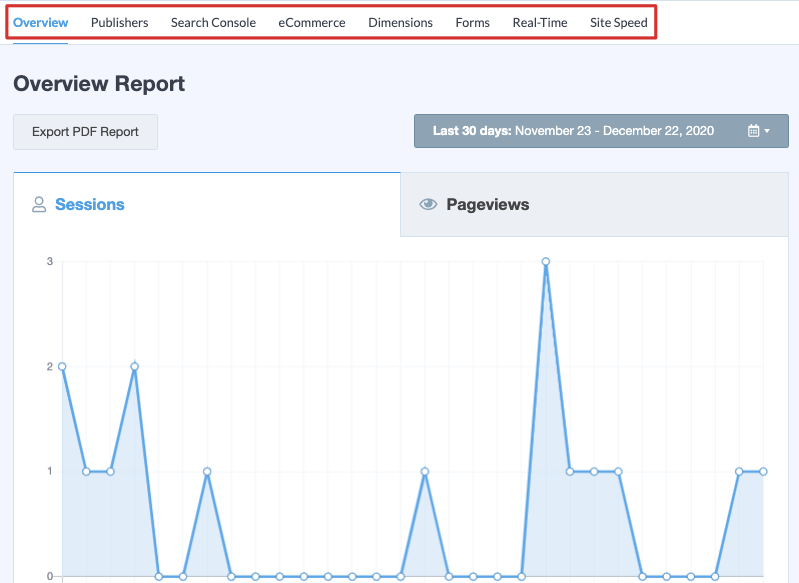 MonsterInsights first shows you a summary of the most important analytics for your site. It also has tailored reports for Publishers, SearchConsole, eCommerce, Dimensions, Forms, Real-time, and SiteSpeed. This gives you more in-depth insights into different areas of your site.
7 Reasons Your Website Needs MonsterInsights
Are you still not convinced about using an Analytics plugin like MonsterInsights when you can set it up without a plugin? Below are a few reasons your website needs MonsterInsights.
1. Set Up Google Analytics Easily
MonsterInsights makes Google Analytics setup quick and easy. In just a few clicks, you can connect your website with Google Analytics without having to touch a single line of code.
This simple setup process works smoothly for small and large sites. MonsterInsights even supports multisite networks with a setup wizard that makes it as easy as 'point and click'.
2. Dual Tracking for Universal Analytics and Google Analytics 4
MonsterInsights seamlessly integrates with Universal Analytics (GA3) and Google Analytics 4 (GA4). You can connect MonsterInsights with whichever version you're running, or connect both versions at the same time with the dual tracking feature.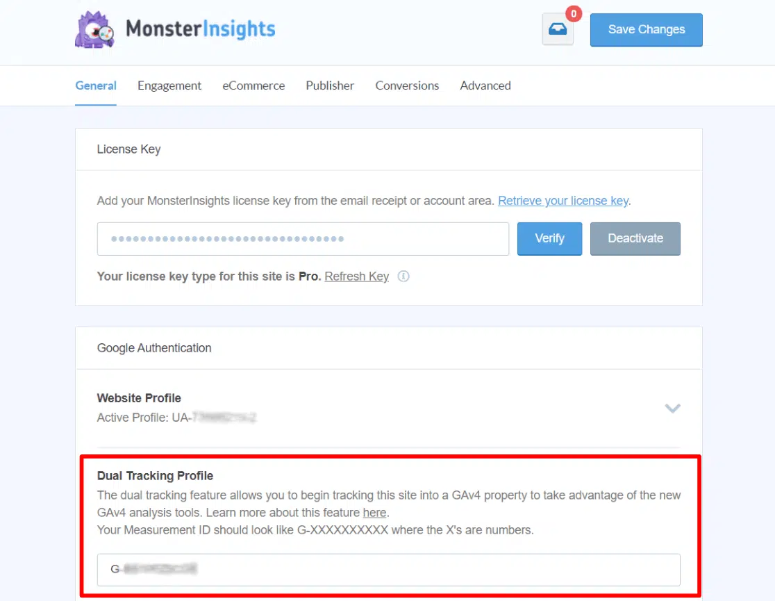 Thanks to this feature, you can keep using your Universal Analytics property that has all of your historical data and the reports you know and love, while collecting additional data from Google Analytics 4.
GA4 is also missing some important metrics like bounce rate, top landing pages, and form submissions tracking. But, with dual tracking, you can continue to get access to the stats that aren't available in GA4 yet.
See our complete comparison: Google Analytics 4 vs Universal Analytics
3. Get Insights From a Range of Tracking Features
MonsterInsights lets you easily enable dozens of Analytics tracking features on your website that you might have otherwise missed.
Let's take a look at a few tracking features you can enable easily with MonsterInsights.
Custom dimensions: Track authors, categories, tags, searches, logged in users, SEO scores, etc. on your website.
Custom events tracking: Create your own custom event trackers without writing any code.
Outbound and inbound link tracking: See where your sending your website visitors which can help find new partnership opportunities. It also lets you check inbound communication conversions coming from telephone and email links.
Enhanced link tracking: Find out which calls-to-action and links on your pages are getting the most clicks.
Scroll tracking: See how far customers scroll before they lose interest.
4. Leverage Advanced Analytics Tracking
While it's easier to set up basic Analytics tracking to gather data like sessions, page views, bounce rate, etc., the basic setup doesn't allow you to enable enhanced tracking reports including but not limited to eCommerce tracking, form tracking, and download tracking.
For example, if you need to enable eCommerce tracking without a plugin, then you might want to manually add an additional tracking code on your site. The problem with this approach is that even a slight mistake can skew your entire Analytics data.
With MonsterInsights, you don't have to worry about skewing your data because you're not required to touch any code during the setup.
Without MonsterInsights, if you want to track custom events or social media stats, you would most likely need to hire a developer or spend hours setting it up yourself.
With MonsterInsights, you can enable advanced tracking features at the click of a button. Let's take a look at some of the advanced tracking features in MonsterInsights.
Ecommerce tracking: Enable eCommerce tracking for your WooCommerce or Digital Downloads store.
File download tracking: Find out exactly how many times users download your files.
Forms tracking: Track all your online forms with Google Analytics and gather data like form views, submissions and conversion rates.
Ads tracking: Understand which ad slots bring in the most revenue.
Facebook Instant Articles tracking: Enable Analytics tracking on your Facebook Instant Articles.
Google AMP tracking: Enable Google Analytics tracking on your Google AMP enabled pages.
Google Optimize: Enable Google Optimize and start conducting A/B tests on your site.
5. Make Informed Decisions Easily
Google Analytics reports are comprehensive but they can also be overwhelming at times. This also means that if you're not an Analytics expert, you may find it difficult to make informed decisions from your entire Analytics reports.
Without a doubt, if you want to make informed decisions for your business, then you need to learn the art of separating the wheat from the chaff—getting the right stats that matter to your business from your overwhelming Analytics reports.
One of the best things about MonsterInsights is that it provides you with the most important reports that matter to your business in an easy to understand format.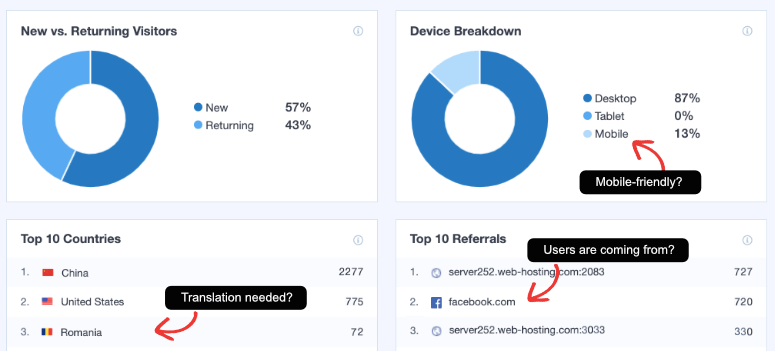 That means even if you're not an Analytics expert, MonsterInsights helps you easily make data-driven decisions that can have a positive impact on your business.
6. Find Analytics Reports Right in Your WordPress Dashboard
With MonsterInsights, you can see your site's performance at a glance right in your WordPress dashboard. If you want to check out how your website is performing, then you're not necessarily required to log in to your Google Analytics account every day. Instead, you can easily figure it out by simply logging into your WordPress dashboard.
7. Do More Than Just Track Data
MonsterInsights has advanced features that let you do much more than just track analytics. Let's take a look at a few of these features:
EU Compliance: Improve compliance with GDPR and other privacy regulations.
Test Site Speed: MonsterInsights gives you a report of your site speed data and also shows you where and how you can improve your site's performance.
Display Popular Posts: It lets you display popular posts and products anywhere on your site like at the end of a post or in a sidebar. This gives your visitors more content to view as they browse through your website with an aim to keep them engaged for longer.
Track Affiliate Links: You can integrate MonsterInsights with Pretty Links to track how people interact with your website. This helps you understand which affiliate links are performing the best so you can optimize your campaigns accordingly for better results.
Headline Analyzer: It has an inbuilt Headline analyzer that you can enable on your site. This helps you write irresistible SEO-friendly headlines that drive traffic and social media shares.
Contextual Insights: It provides you with contextual insights in the form of notifications. These insights are designed to help you find new ways to track your visitors and get key information that you might otherwise be missing out on.
URL Builder: This lets you add parameters to your URLs that you use in email or web ad campaigns such as 'utm_source'. It helps you create custom URLs that are clean, memorable, and shareable.
Import and Export Settings: This lets you import and export your analytics settings to another website that already has MonsterInsights set up. This saves time in configuring the tool on a new or related site.
MonsterInsights doesn't just give you data analytics but also lets you take actionable steps towards improving your site's performance.
How Does MonsterInsights Stack Up Against the Competition?
You can find tons of different visitor tracking plugins in the WordPress plugin repository that let you gather your website statistics and give insights into how your websites perform when it comes to attracting visitors to your site and converting them into customers.
After comparing MonsterInsights with a few different WordPress Analytics plugins, below are a few things we like about MonsterInsights.
1. User Experience
User experience is the single most factor that sets MonsterInsights apart from its competition. Not only will you find it extremely easy to set up, but its tracking settings and workflows establish itself as the most beginner-friendly Google Analytics plugin for WordPress.
No need to touch any code for setting up Google Analytics on WordPress. If you can point-and-click, then you can use MonsterInsights.
2. All Tracking Features You'll Need in a Single Product
Whether you're a publisher, an eCommerce merchant, or a small business owner, you'll find MonsterInsights useful alike.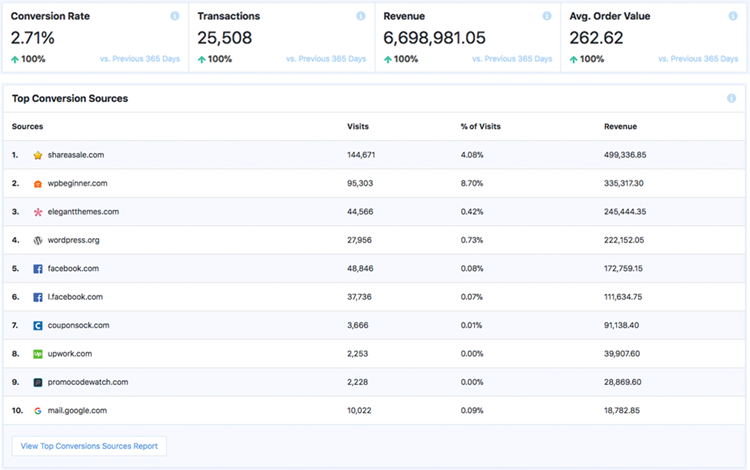 For instance, if you run a WooCommerce store, then you may know that you could find dozens of WooCommerce-specific Analytics plugins that help you track your customer interactions. The downside with those product-specific plugins is that they limit your ability to leverage the full possibility of Analytics tracking. In this example, you won't be able to track optin form submissions, download tracking, and many other events tracking that's not directly associated with eCommerce.
On the other hand, since MonsterInsights is a fully featured Analytics plugin, you can track a lot of events on your website that matter to your business. See the full list of MonsterInsights features.
3. Most Popular Google Analytics Plugin
With over 3 million active installs, MonsterInsights is the most popular Google Analytics plugin for WordPress. This is largely due to how easy it is. toconnect your site to Google Analytics for free. PLus, it give syou access to advanced tracking without dabbling in the technical side of things.
4. No Third-Party Account Required
Jetpack Stats, for example, requires you to connect your site with WordPress.com, in order to start enabling the site tracking feature. For those users who don't want to share traffic stats with WordPress.com, it's impossible to use Jetpack Stats.
On the other hand, Google is sending you a lot of your traffic via search, so they already know about your visitors.
MonsterInsights simply connects your website with Google Analytics, so you don't need to create another account.
5. Best Suited for Websites of All Sizes and Budgets
Another thing we like about MonsterInsights is that it fits in your budget.
For instance, if you're a publisher who want to know how your website performs on Google AMP enabled pages or Facebook Instant Articles, then you just need to subscribe to their Plus plan. Additionally, if you want to enable eCommerce tracking as well, you can get the Pro version.
But what if you don't have a budget for an Analytics plugin?
No worries! A free lite version is available to download from the official repository. Before you purchase the premium version, you can try out the lite version first.
It goes without saying that MonsterInsights is the best plugin regardless of the size and budget of your online venture.
Pricing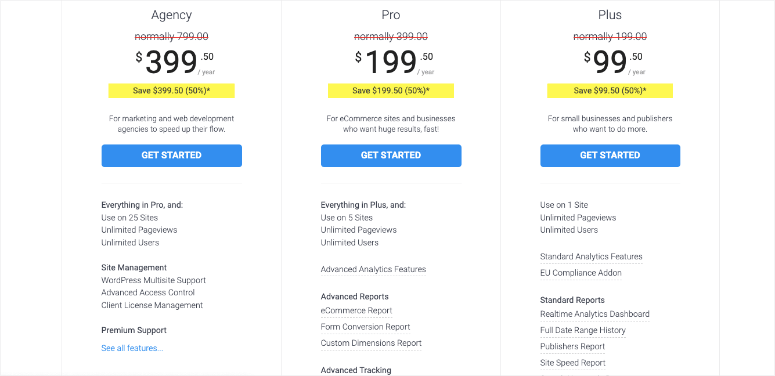 MonsterInsights starts at $99.50 per year for a single site license. There are no limits on pageviews and users.
The Pro plan is $199.50 per year and can be used on 5 sites. You also get access to advanced trackers for eCommerce, forms, and custom dimensions.
The Agency plan comes in at $399.50 per year and cna be used on 25 sites. This has WordPress Multisite Support, Advanced Access Control, and Client License Management.
Documentation and Support
The WordPress.org plugin page and the MonsterInsights website have all the tutorials you need to set up the plugin and fix any issues that may arise.
For the free version of the plugin, community support is available in the WordPress.org support forums.
Users of the MonsterInsights Pro version have access to highly-rated support from the developers.
Our Verdict
MonsterInsights fulfills its goal of making analytics easy for beginners. It gives you the powerful insights of Google Analytics, without the overwhelm. It's easily the best Google Analytics plugin for WordPress.
We feel confident in giving MonsterInsights 5 out of 5 stars. Here is the breakdown of our review scores:
Get MonsterInsights Now »