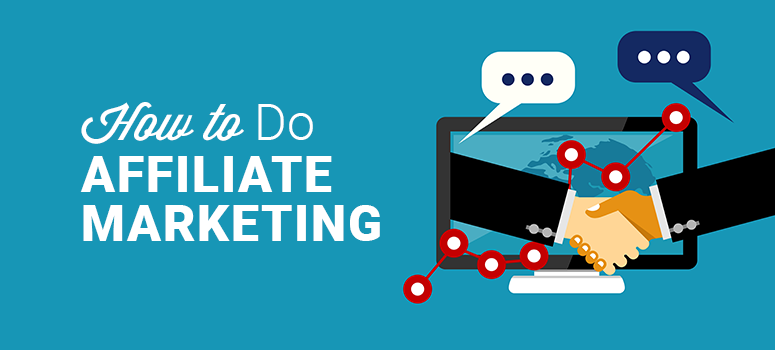 Want to make money online with affiliate marketing? Affiliate marketing is one of the most effective and easiest ways to make money online.
Sadly, a lot of website owners are still afraid to give it a go. It shouldn't have to be that way.
In this ultimate affiliate marketing guide, we'll explain everything you need to know about affiliate marketing, best practices, recommended tools, and more.
What Is Affiliate Marketing?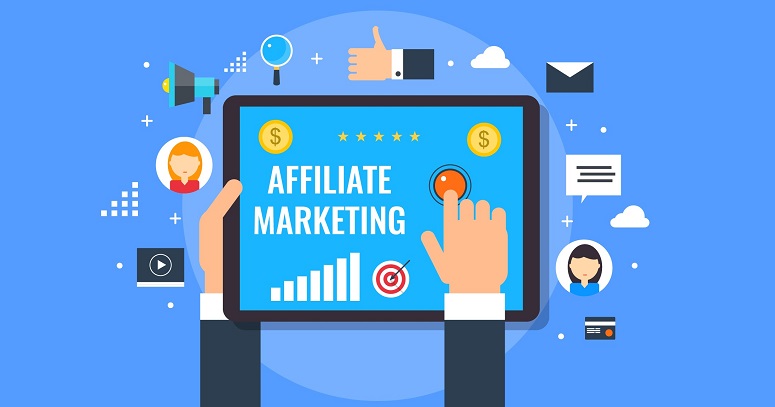 Affiliate marketing is a form of referral program where you get paid for referring products. If a user purchases a product from your referral, you receive a commission. This commission varies based on the product or service you're promoting.
Unlike other ad types that pay based on clicks or views, affiliate marketing works on a CPA (cost-per-acquisition), or CPL (cost-per-lead) basis. This means that you'll earn a commission only when someone takes an action, like purchasing a product or signing up for a free trial, etc.
After selecting a product, you can get an affiliate / referral link and promote the product through that link on your site.
Who Is Affiliate Marketing Best for?
Whether you're an absolute beginner or a six-figure blogger, affiliate marketing would be the best monetization strategy for you alike.
Unlike advertising, the best thing about affiliate marketing is that you can start monetizing your site from day 1. Since affiliate links are naturally integrated into your content, your site wouldn't look amateurish.
Plus, you can make a decent income even if you don't have a massive amount of traffic on your site. However, you'll need to make sure that your website is attracting the RIGHT traffic that actually wants to read your product recommendations.
How Does Affiliate Marketing Work?
Let's take a detailed look at how affiliate marketing works, step by step.
Step 1: Build a Website for Affiliate Marketing
In order to make money online from affiliate marketing, you'll need to build a website first.
To build a website, you'll have to own a domain name and web hosting account.
When you're starting out, purchasing a domain name and hosting account may seem like a lot of expense. That's why we recommend Bluehost, the best WordPress hosting provider.
For a detailed guide, you can check out how to build a website from scratch.
Step 2: Find the Right Product to Promote
Next, find out the best products and services that are relevant and useful for your visitors. For example, if you have a blog that talks about web designing, promote products or services related to it, not something related to beauty or fashion.
On the other hand, if you have a blog that's dedicated to jewelry, you could promote popular jewelers, or gold and diamond brands in your posts and turn your website into a jewelry business.
The easiest way to find the right product that you can promote on your site is by joining an affiliate network.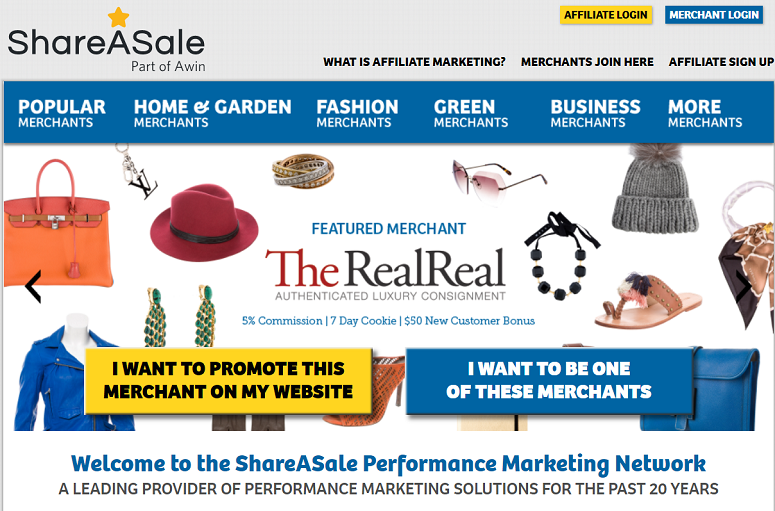 An affiliate network is a third-party service that acts as a mediator between the marketer (who promotes the products) and the merchant (whose products you promote). An affiliate network is a win-win for both marketers and merchants.
Merchants can find qualified affiliate marketers to promote their products. If you're a merchant, you can list all your products for marketers to promote on their website. You can also track and manage your affiliates and also send out payments.
As a marketer, you can easily find products to promote on your website. You can also track your campaigns so you know your performance as an affiliate and track your earnings as well.
Here's a list of popular affiliate networks that you might want to check out.
Step 3: Create Content to Promote Affiliate Products
One of the best ways to make a long term affiliate income is to write a detailed piece of long-form content and make your affiliate an integral part of that content.
However, if your goal is to transform your WordPress blog into a fully functional affiliate website, here are a few ideas:
3.1 Create a Review Website
A review website is a content website aimed at generating affiliate revenue by publishing product reviews in a specific, yet broad, category (like mobile phones or video games, for example).
To create a review website, you'll have to choose a specific niche, publish product reviews, and refer affiliate products in that niche. You'll get paid whenever someone purchases from your referral links.
For more details, check out how to create a review website.
3.2 Create an Amazon Affiliate Store
Amazon, the worlds' largest online store has an affiliate system that allows you to recommend Amazon products to your website's audience and earn an affiliate commission.
You can even create an affiliate store, which is basically an eCommerce store that's built specifically for selling Amazon products.
For more details, check out how to create an Amazon affiliate store.
Step 4: Integrating Affiliate Links With Your Content
Now that you've joined an affiliate network, found some products to promote, and created some content on your site, the next step is to integrate your affiliate links within your content.
Once you joined a network, you'll get an affiliate link for each product. When a user click on this link and make a purchase from the merchant website you promote, the affiliate network can track it as your referral.
Affiliate Management Tools and Plugins
Here are some of the tools and plugins that can simplify your marketing and management efforts.
1. Manage Your Affiliate Links With Pretty Links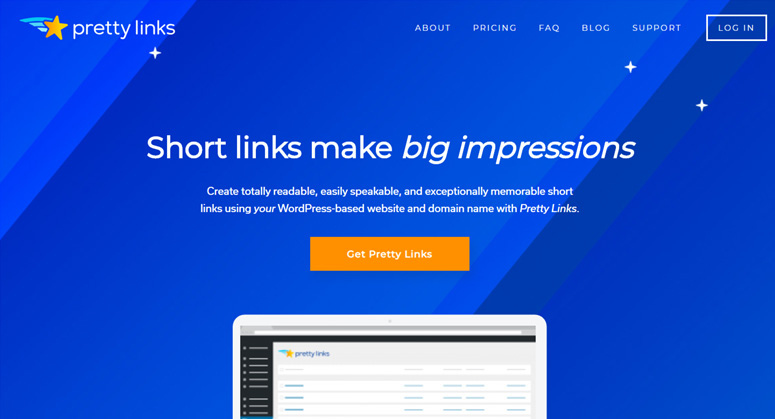 Pretty Links is an affiliate management plugin that helps you manage all your affiliate links in a single place within your WordPress dashboard.
Pretty Links helps you cloak the affiliate links that you promote on your website.
Affiliate links are typically long, ugly-looking URLs like this:
http://example.com/products/?product_id=123&affiliate_id
Pretty Links helps you cloak such affiliate links and make them shorter and neater:
http://www.yoursite.com/refer/productname
2. Another Plugin to Manage Your Affiliate Links: ThirstyAffiliates

ThirstyAffiliates is yet another affiliate management plugin that lets you find, replace, and manage your affiliate links without any hassle. Just as Pretty Links, ThirstyAffiliate also cloacks ugly looking URL to pretty links with ease.

With MonsterInsights, you can easily track your affiliate links and see which product is converting better on your website. It works on top of Google Analytics and allows you to view your affiliate marketing performance right within your WordPress dashboard.
Check out MonsterInsights review here.
Also, read how to track affiliate links in Google Analytics.
4. Affiliate Banner Plugin: AdSanity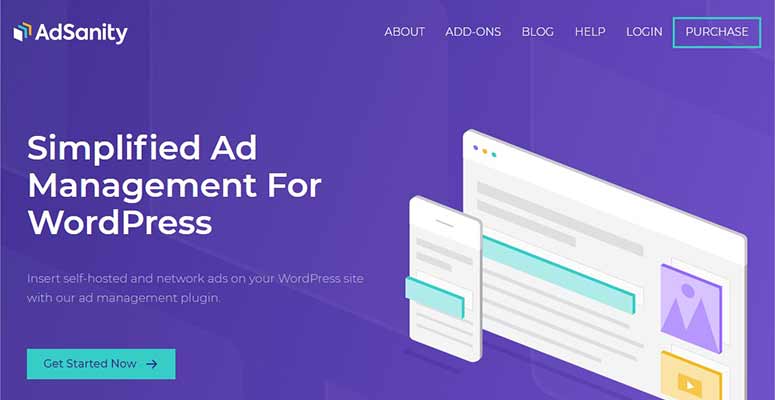 AdSanity lets you create ad amd affiliate banners on your website quick and easy.
This plugin also lets you insert your ads in WordPress posts, pages, sidebars, and widgets.
So that's it. We hope you find this article helpful.
You might also want to check out the best AdSense alternatives.