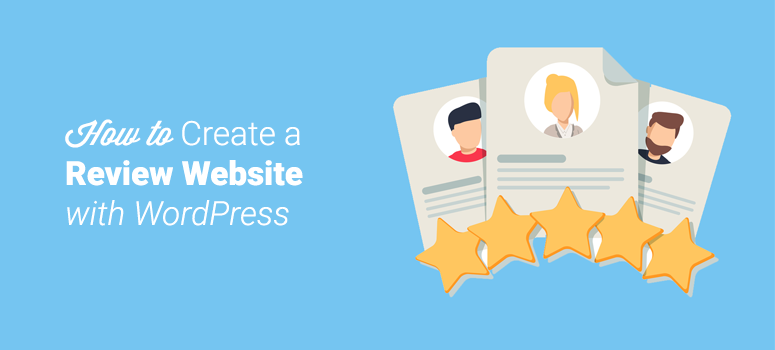 Do you want to create a review site in WordPress?
Most people look for reviews before purchasing something online, which is why review websites are very popular on the internet.
Plus, creating your own review website is one of the best ways to make money with affiliate marketing.
In this article, we will show you how to create a review site in WordPress and earn a profit like a pro.
What Is a Review Website?
A review website is a content-based website aimed at generating affiliate revenue by publishing product reviews in a well-defined niche (like mobile phones or video games, for example).
To create a review website, you'll have to choose a specific niche, publish product reviews, and refer affiliate products in that niche. You'll get paid whenever someone makes a purchase from your referral links.
The easiest way to find products you want to promote is by joining an affiliate program like ShareASale, Amazon Associates, or Commission Junction, and browsing through their product lists.
After selecting a product you want to share, you can get an affiliate link and promote the product through a link on your site.
Read more: Best Affiliate Plugins for WordPress.
Requirements for Building a Review Website
To build a review website, you'll need the following things:
A domain name: the web address of your website such as IsItWP.com or Google.com.
Web hosting: where your website files are stored.
WordPress plugins: tools that add features and new functionality to your WordPress site. We recommend using the following WordPress plugins for your review website.
With all that in mind, let's look at how you can build a review site and generate profit through affiliate marketing.
Step 1: Set Up a WordPress Review Website
We always recommend using WordPress to set up a review website. WordPress is the most popular website builder in the world.
It gives you endless possibilities to build and customize your website. For more details, you should check out our complete WordPress review and an in-depth resource explaining why you should use WordPress.
To build a review website with WordPress, you'll need to purchase a domain name and web hosting plan.
We recommend Bluehost and Hostinger for hosting your WordPress website.
Bluehost is one of the largest hosting providers in the world and an officially recommended hosting provider by WordPress.org.
Read our complete Bluehost review for more details.
For IsItWP users, Bluehost offers a special deal, including a free domain name, free SSL certificate, and 65% OFF on WordPress hosting.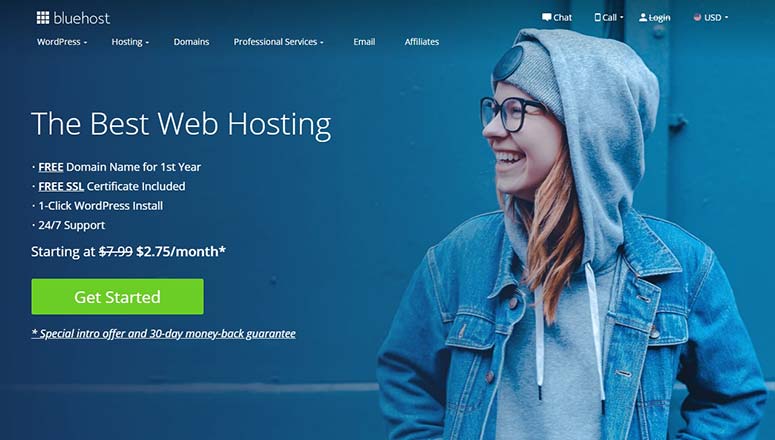 Click Here to Claim This Exclusive Bluehost Offer »
Hostinger is also a reliable hosting company that gives you the features, speed, and performance you need. For our IsItWP users, you can get started at just $2.99 per month (for the first 12 months). There's a 30-day money back guarantee, and you'll get a free domain, SSL, and email as well.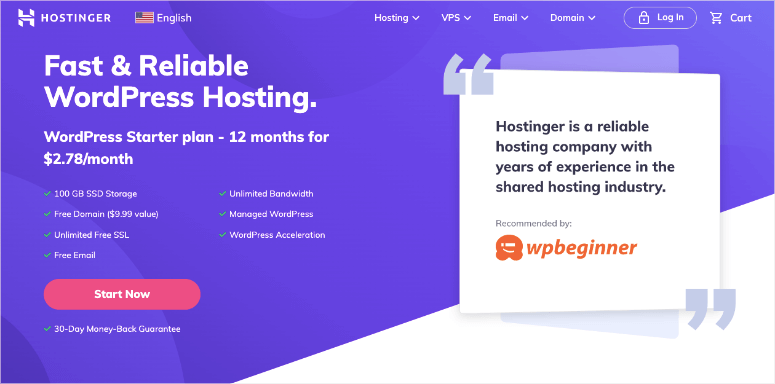 Click Here to Claim This Exclusive Hostinger Offer »
For more details, you should read our article on how to make a website with WordPress.
Also, don't miss this guide on the best web hosting companies on the market.
Step 2: Transform Your Typical Website Into a Product Review Site
Next, you'll need to install and activate the WP Review Pro plugin. It comes with multiple rating systems and built-in templates to showcase user reviews on your website.
Some of the key features of WP Review Pro plugin are:
Rich Snippets: WP Review Pro supports multiple types of rich snippets. Plus, you can select a perfect snippet for your reviews in just a few clicks.
Google, Yelp, and Facebook Reviews: It seamlessly integrates with Google Places Reviews, Yelp Reviews, and Facebook Reviews to display user reviews from any social site.
Advanced Options Panel: It comes with a beginner-friendly options panel to configure and set up WordPress reviews without editing any code.
Translation Ready: The plugin is fully translatable so you can easily translate the reviews into any language.
Custom Widgets: It offers 10 custom widgets to add user reviews to your sidebar, footer, and other widget areas.
For help using these plugins, you should check out our complete article on how to install a WordPress plugin.
After you activate these plugins, you need to go to the Settings » WP Review Pro page in your WordPress admin area. In the Global settings, you need to visit the General tab.
Under this tab, you can manage general settings that include restricting ratings to registered users, adding a total rating to thumbnail, enabling user ratings in old posts, and so on.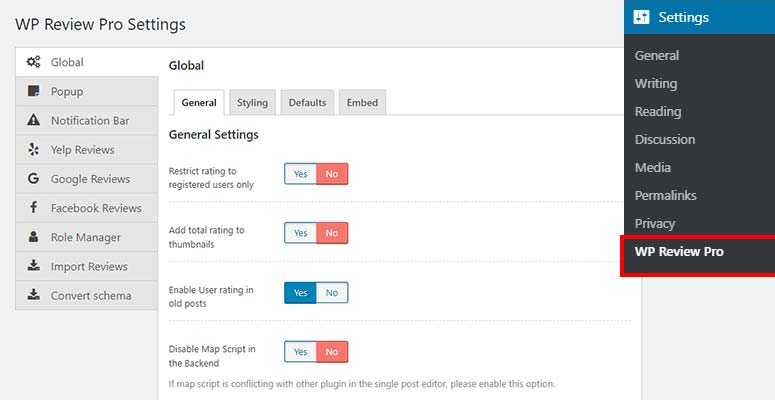 Now you need to go to the Styling tab. From here, you can select the review style in the drop-down menu.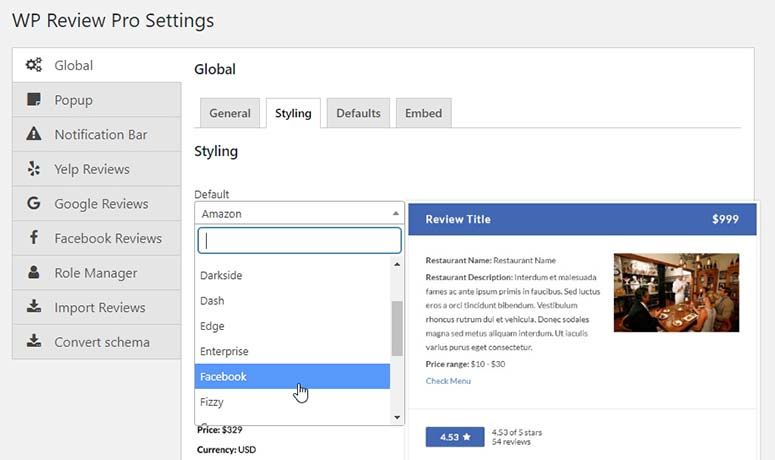 It shows you a preview in real-time of how your review will look. This makes it easier for you to select the best review style for your website.
On this page, you can also change the colors of fonts, buttons, header background, border, and more.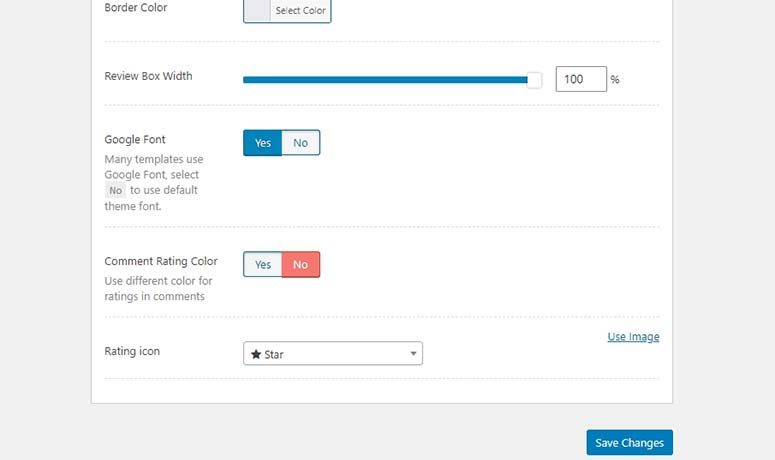 Next, you need to visit the Defaults tab to select review type, review location, review schema, features, links, and more.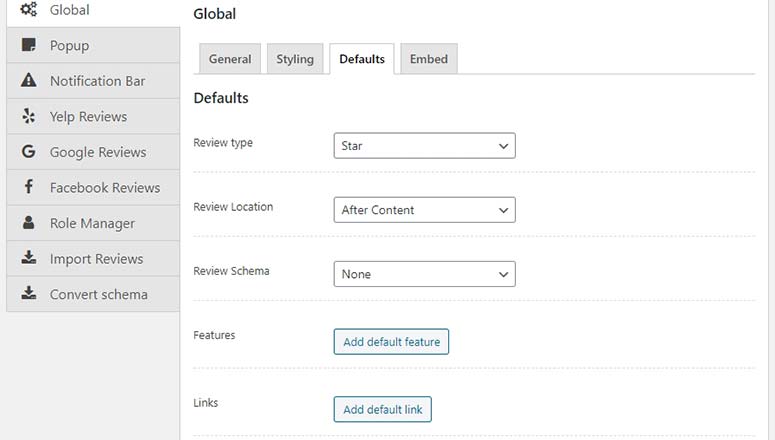 After that, go to the Embed tab to enable embed code, show titles, show thumbnails, and display other features.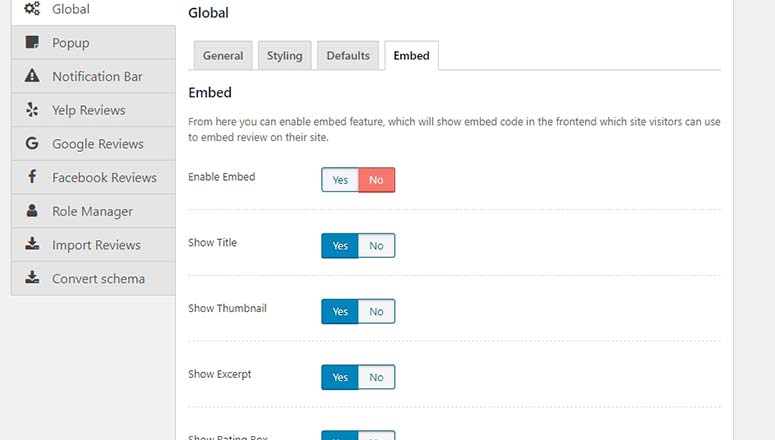 You can also customize some of these settings for each post separately. Click on the Save Changes button to store your settings.
In the Popup settings, you can enable a popup to display on page loads. You can also set the time (in seconds) to show a popup to users. Check out these best WordPress Popup plugins for higher conversions.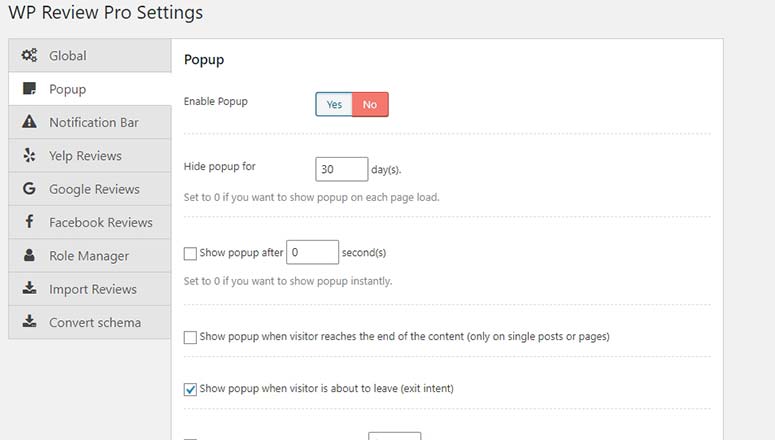 Next, visit the Notification Bar settings. On this page, you can enable the notification bar and call-to-action button to display a notification bar on each page or post of your website.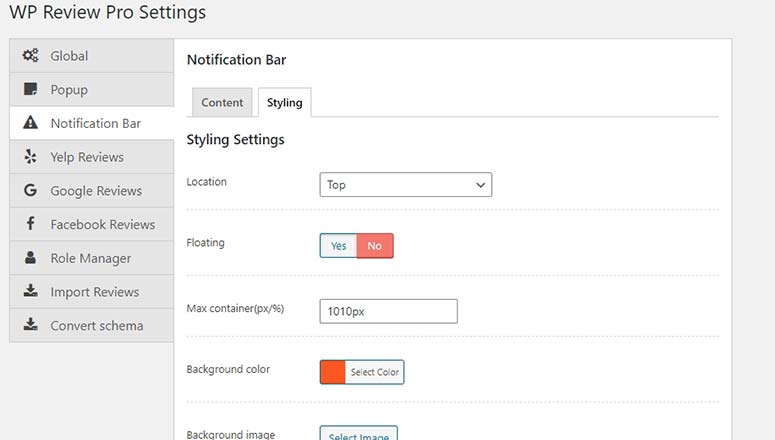 In the Styling tab, you can also manage the notification bar position, background color, text color, star color, and button colors.
For third-party reviews, go to the Yelp Reviews setting and enter an API Key to integrate Yelp reviews on your website.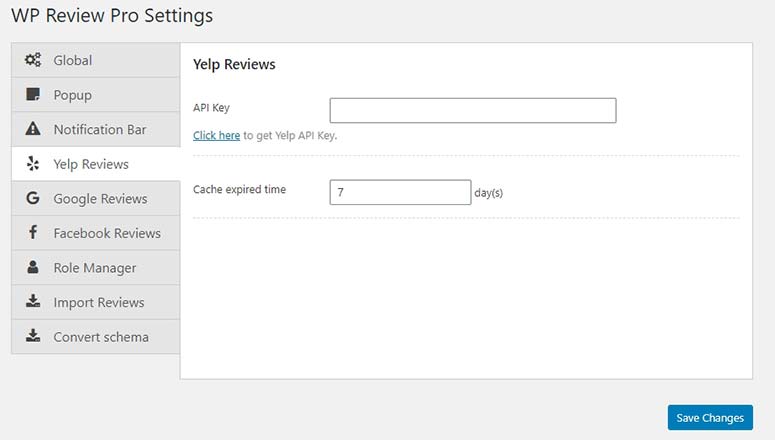 You can do the same process for Google Place Reviews and Facebook Reviews. Don't forget to click on the Save Changes button.
If you want to import reviews from other WordPress plugins, then visit the Import Reviews section and select the plugin from the drop-down menu.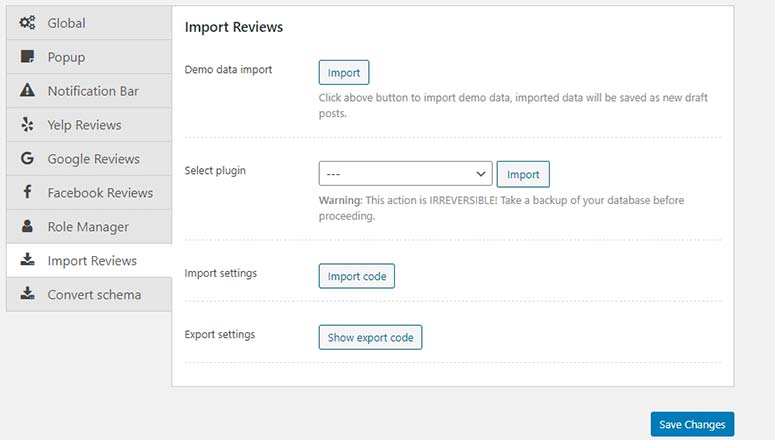 Make sure you click on the Save Changes button each time you update a setting.
Step 3: Publish Reviews in WordPress
Publishing reviews is easy with the WP Review Pro plugin.
In your page or post editor, you'll find a meta box called Review.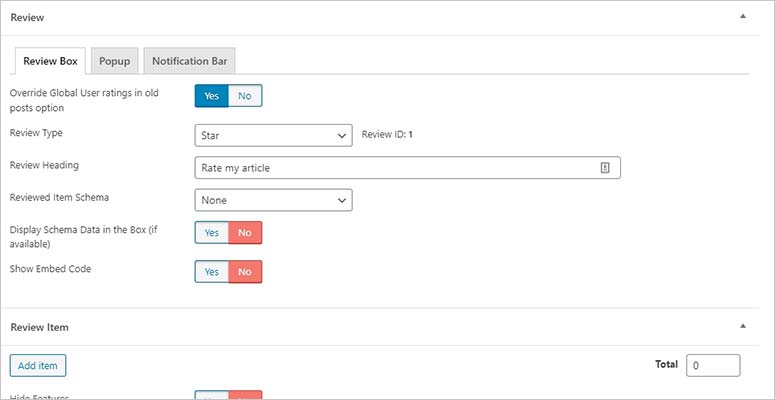 If you don't change any settings here, then it will display the user review based on your default settings. However, you can change a lot of settings on each page or post to display a unique user review section.
Once you're done, you can publish your post.
The review box will appear on the page or post of your website. It shows the heading, review count, and review type (star, point, percentage, and so on).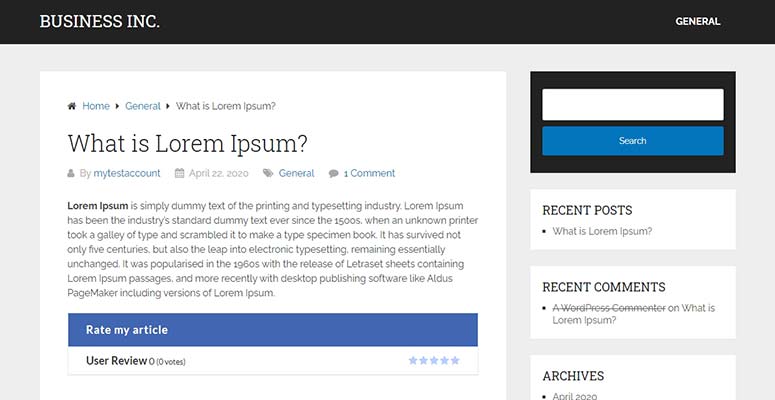 Recommended Plugins for Creating a Review Website
We highly recommend that you install the following WordPress plugins on your review website.

ThirstyAffiliates is the best affiliate link management plugin. It lets you easily organize your affiliate links in a single location, so you can insert affiliate links into your articles directly from your post editor.
When you organize all of your affiliate links in a single place, you can quickly find and replace the links without any hassle.
This comes in handy, especially when the company you promote modifies the affiliate link that you've added to your articles. You don't have to dig through every blog post you've published to find and replace the affiliate links.
Instead, you can simply replace the affiliate link in your WordPress admin. This will automatically change the links inserted on all of your posts.
The plugin also lets you cloak your affiliate links so you can turn your ugly affiliate links into pretty links. Not only does this make your links look nicer to users, it helps prevent hackers from hijacking your affiliate commissions.
Read our complete ThirstyAffiliates review for more information.
Get started with ThirstyAffiliates!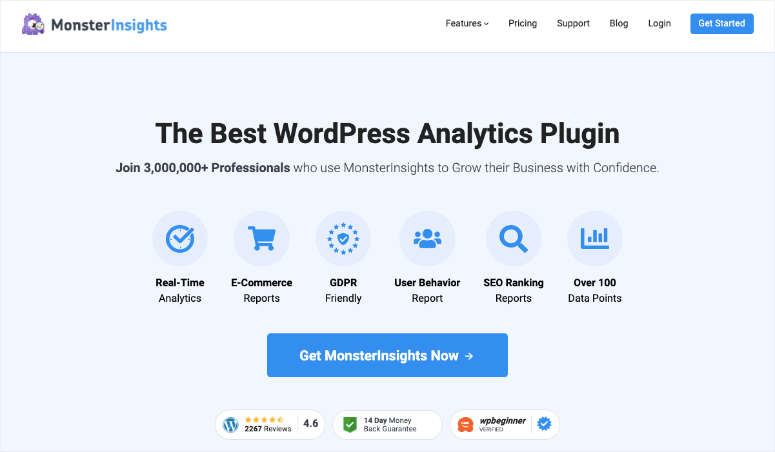 MonsterInsights is the best Google Analytics plugin for WordPress. With MonsterInsights, you can easily set up Google Analytics, and even enable affiliate link tracking on your site.
By enabling affiliate link tracking, you can understand what works best for your audience. It can also give you insights into how to optimize your review site for boosting affiliate commissions.
By tracking the clicks on your affiliate links, you can figure out the:
Most profitable traffic sources
Top earning pages in your website
Type of content that works best for generating affiliate revenue
Get started with MonsterInsights!
Read our complete MonsterInsights review.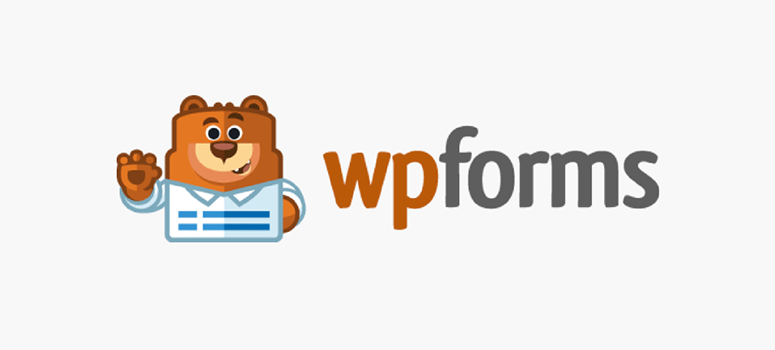 WPForms is the best contact form plugin for WordPress. This plugin makes it easy to build any type of online form with ease, like payment forms, login forms, and more.
WPForms allows users to leave reviews on your WordPress site. With its post submission feature, you can create a frontend post submission form. When a user fills out the form, the entry will be submitted to your WordPress admin as a post or page for your review. That way you can review the submitted entries and then publish them.
Also, check out this full comparison between WPForms vs. TypeForm.
Or you can read the complete WPForms review.
That's it!
We hope this guide helped you create an awesome review site in WordPress.
If you enjoyed this article, then you may also want to check out our guide on how to create a micro job site like Fiverr to create job opportunities for your users.
You might also be interested in reading more about How to Get More Online Reviews to grow your business.