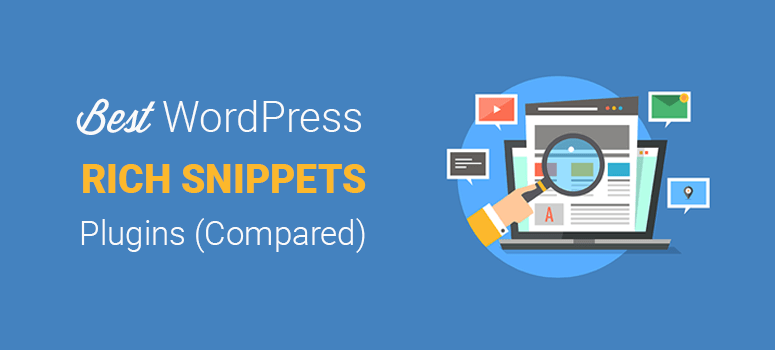 Are you looking for the best rich snippets plugins? Rich snippets help you improve your clickthrough rates and drive more organic traffic. In this article, we'll share some of the best rich snippets plugins that automatically implement structured data, so Google can show rich snippets on search results.
What Is Rich Snippets?
Rich snippets provide additional information to the typical search results on Google. Let's take a look at how rich snippets standout from the typical search results.
Since it's eye-catching than normal search results, it helps improve clickthrough rates and drive more traffic to your site.
A typical snippet includes a title tag, meta description, and URL. Here's how a typical snippet looks like:

A rich snippet looks like this:

With rich snippets, extra information such as star rating, image, etc. is added to the typical search results so as to improve the search experience. Since rich snippets stand out from the rest of the page, you'll likely receive higher clickthrough rates and ultimately more organic traffic.
Why Choose a WordPress Rich Snippet Plugin?
In order to show rich snippets on Google search results, you'll have to implement schema markup on your website. Schema markup is a code that you put on your website to help improve the way search engines show your page in search results. With the right WordPress rich snippet plugin, you can easily implement schema markup on your site and add rich snippets to your search results without having to touch a single line of code.
Let's take a look at some of the best WordPress rich snippets plugins available on the market.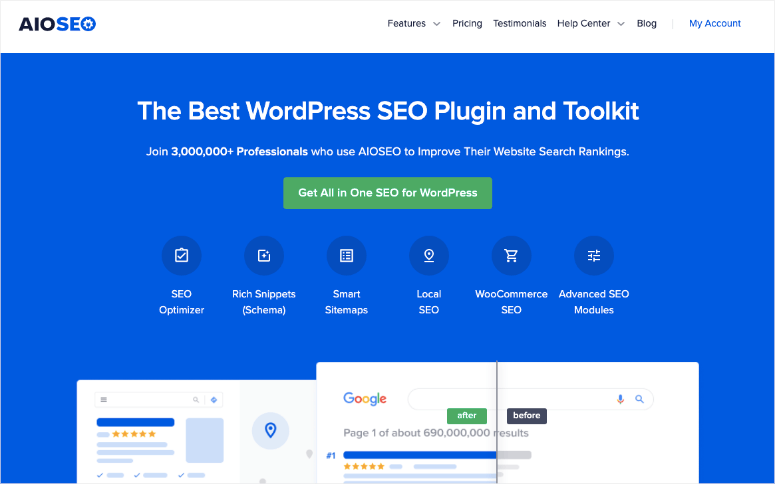 All in One SEO is the #1 SEO plugin for WordPress that gives you access to powerful SEO features like on-page optimization, site audits, headline analyzer, and more.
It comes with built-in schema markup for FAQs, blog posts, articles, and more.

You get plenty of schema templates that you can add to your content with just a click. These include book, event, fact check, movie, music, job posting, how to, and more!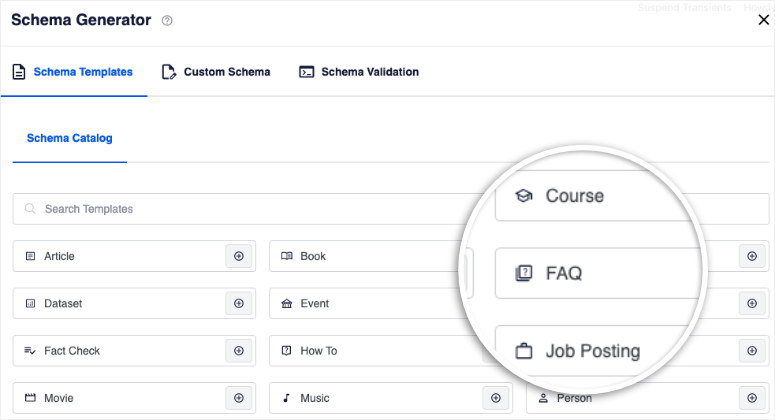 So for instance, if you've included questions with answers in your blog post, you could add FAQ schema to your blog posts. This helps you get featured in Google rich snippets such as the People also ask section.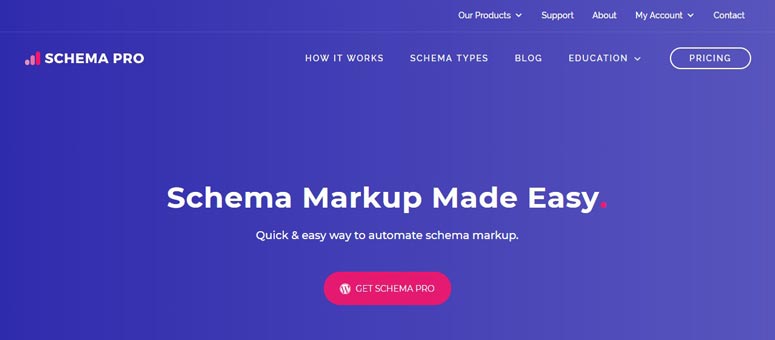 Schema Pro is a WordPress schema plugin that lets you add schema markup on your website automatically without writing code. It helps you increase your website's clickthrough rate and works with all post types.
It's super easy to set up and lets you choose from 20+ options including recipe, book, article, job posting, and a lot more.
It includes custom fields support to provide more details about each page.
Plus, you only need to configure schema markup once and implement it anywhere on your website in no time.
They have a free schema course that you can take to learn how to maximize rich snippet benefits.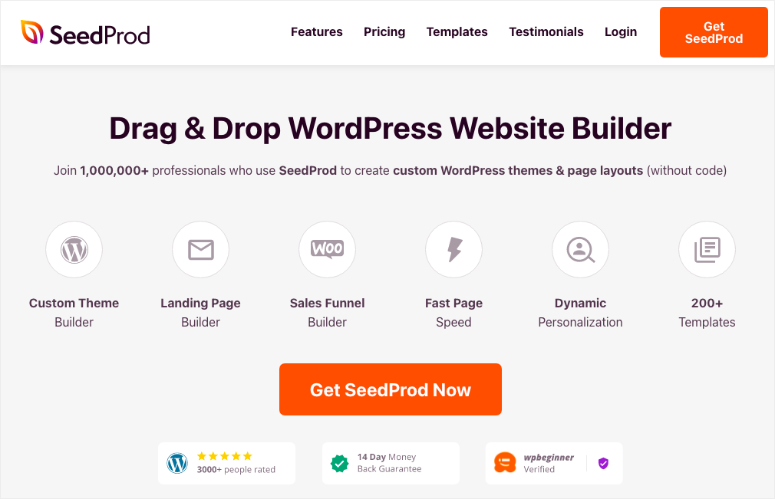 SeedProd is the best website and page builder for WordPress. You can create any kind of page or post you want in the style and design that you want it right inside your WordPress dashboard.
There are templates that you can choose from and an intuitive drag and drop editor to customize every single element – never touching a line of code.
Inside SeedProd, there are smart blocks that let you add entire sections to your page such as FAQs, header, calls to action, footer, and hero sections.
You can also add pricing tables, nav menus, image carousels to make your content stand out.
All you have to do is select a template that matches your WordPress website's design.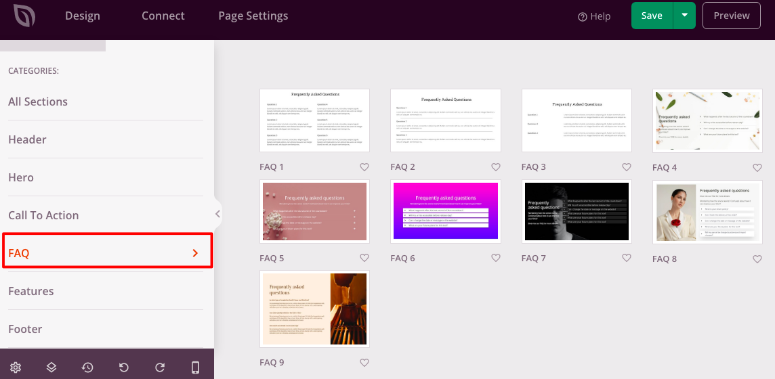 Then you can customize the questions and answers. You can add images, spacers, headlines, and so much more. You can also add columns and rows to your FAQ list, and drag and drop them to change their positions.
You can also add star ratings to your products, pages, and anywhere in your content.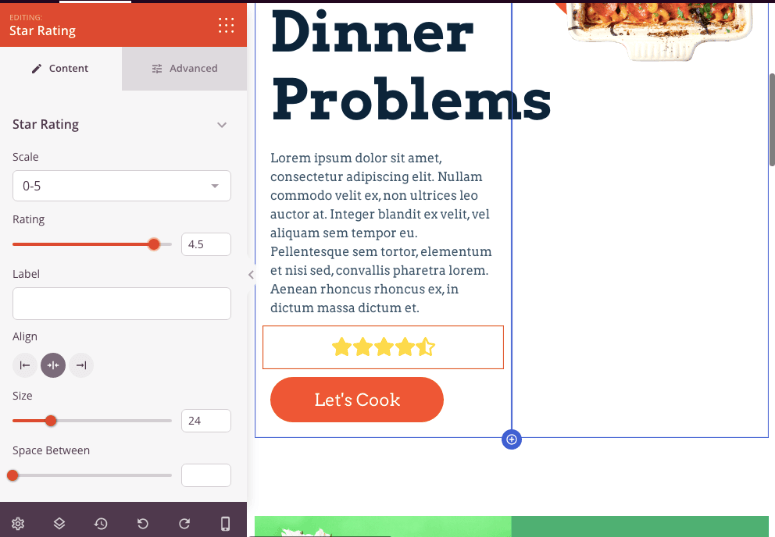 It also integrates with popular SEO plugins like AIOSEO where you can let search engines know what schema elements you have in your pages and posts.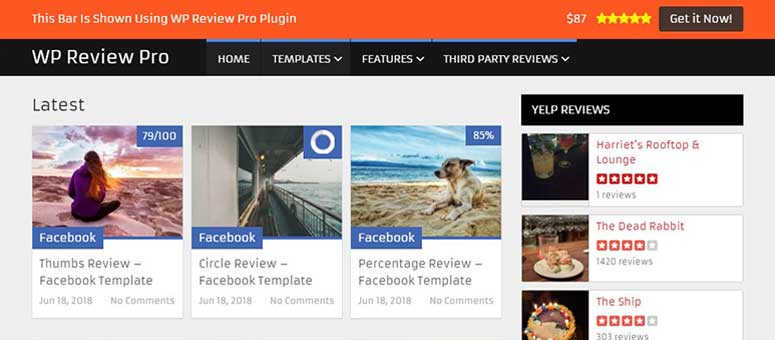 WP Review is a premium WordPress reviewing and rich snippets plugin. It comes with 14 types of rich snippets and allows you to select the right snippet for your post. This plugin has multiple review and rating systems including star, point, percentage, circle, etc.
It allows you to showcase your user ratings and reviews professionally. WP Review is compatible with all popular WordPress themes.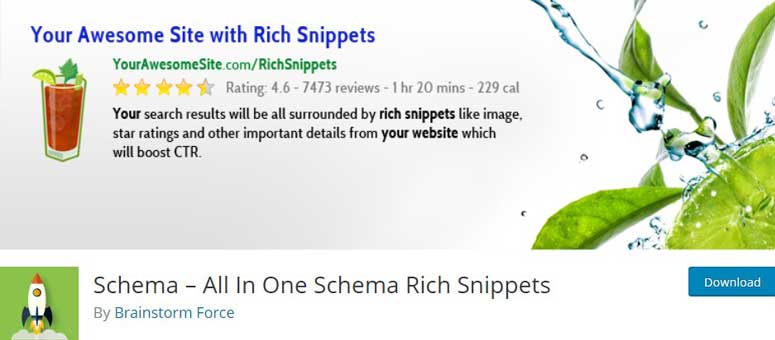 All In One Schema Rich Snippets is a free schema markup plugin for WordPress websites. It gives short and precise information about your pages to search engines. It comes with interactive rich snippets options like photos, star ratings, price, author, etc.
This plugin helps you improve your search rankings and create a significant difference in your click-through rate. It also works great for your WooCommerce products and custom post types.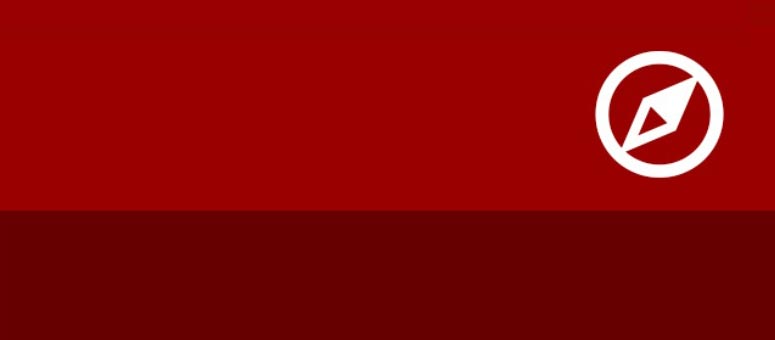 Schema is a lightweight and free WordPress plugin that allows you to add schema markup code to your website. It helps you enhance your search results and adds structured data to your content precisely.
It's fully compatible with other popular WordPress plugins to add more features in WordPress. Schema plugin has minimal settings and is easy to use.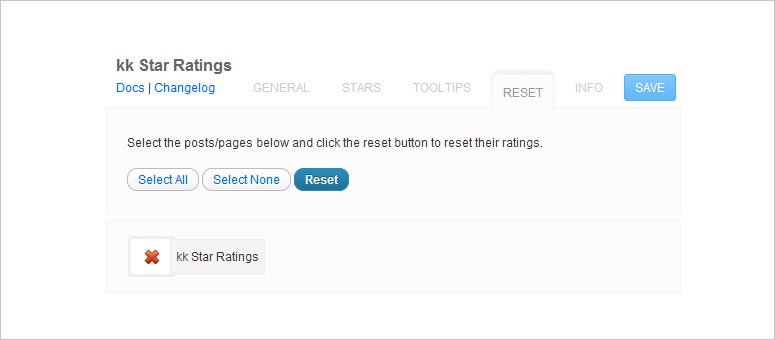 kk Star Ratings is an excellent WordPress rating plugin with support for Google rich snippets. It comes with a visual button to display ratings on your pages or blog posts. The rich snippets make sure that your ratings appear in the search engines.
You can select the position to display the ratings. It has options for 5 stars and more as you like. All settings are very simple and beginner friendly.
That's our list of the top schema and rich snippet plugins for WordPress. You may also want to check out one more plugin:
Schema and Structured Data for WP and AMP is a free WordPress plugin to add Google rich snippets markup to your website properly. It comes with 8 schema types, conditional display fields, full AMP compatibility, easy to use, and supports breadcrumbs listing.
This plugin helps you control rich snippets data in your Google search console using unlimited custom post types. It offers excellent technical support and documentation.
We hope this article helped you find the best rich snippets plugins. You may also want to check out our guides:
These SEO guides. will help you step up your game and get higher rankings for your content.