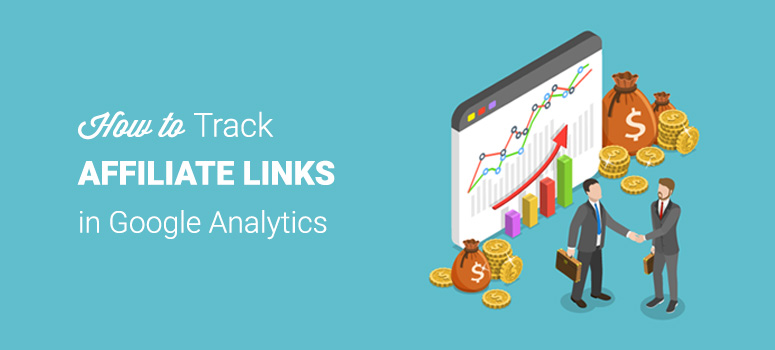 Want to learn how to track affiliate links in Google Analytics?
By tracking your affiliate links, you can find out exactly how your users are interacting with them on your site. With this data, you can optimize your links for better conversions and revenue.
In this step-by-step tutorial, we'll show you how to track affiliate links in WordPress in just 3 easy steps.
We'll be using a Google Analytics and a WordPress plugin to do this. So first, we need to take a look at why tracking affiliate links is so important so that you understand why we've chosen this method here.
Why Track Affiliate Links?
Without a doubt, affiliate marketing is one of the most popular ways to make money online. If you have a good amount of regular traffic coming to your WordPress site, you can earn a tidy sum of money by adding affiliate links on your site.
These links redirect users to sales pages of vendors' products with your affiliate id attached. So, when people buy products through that link, you earn a certain amount of commission money.
You can randomly add links and hope the money comes in, but if you want to be successful at affiliate marketing and earn a high income from it, then you need to organize and manage it properly.
Truth be told, successful affiliate marketing isn't possible without proper data and analytics.
You need actual statistics on how your users are interacting with the affiliate links. This will help you optimize your marketing strategy and place the links strategically to maximize revenue.
Without this data, you stand to lose so much revenue that's on the table.
That's why it's so important to track your affiliate links. When you track this data, you can do the following really well:
Get actual data on user interaction: You can find out exactly how users interact with your affiliate links. Analyze where people are clicking the most.
Identify your most profitable links: Find out which links are leading to the most conversions and focus on them.
See most converting pages: View which pages are leading the most affiliate sales and optimize them for more revenue.
In a nutshell, affiliate tracking helps you see how users view and interact with your affiliate links. It provides comprehensive data with which you can optimize your affiliate marketing campaigns and maximize your earnings.
Tracking Your WordPress Affiliate Links in Google Analytics
To track affiliate links, you need Google Analytics – it is the best web analytics platform available on the market.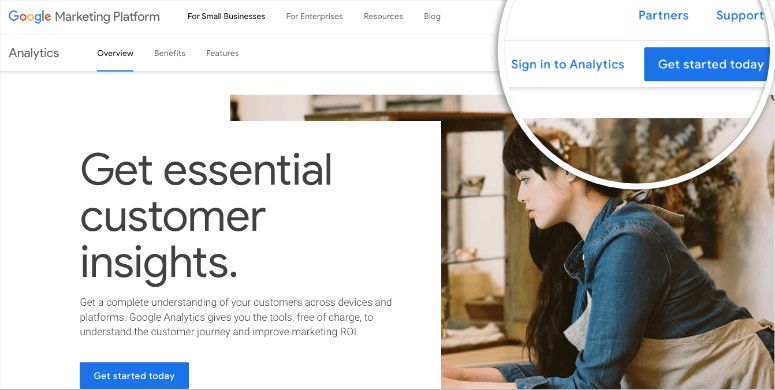 It helps you track your entire website traffic and their interactions on your site. Affiliate tracking is just 1 type of metric that Google Analytics tracks.

It's one of the must-have marketing tools for every website owner. However, there are 2 things to consider here:
Connecting your website to Google Analytics isn't easy. You need to add a tracking code to your website's files. If you're a website beginner or don't have the technical know-how, this can be really complex.
Setting up affiliate link tracking isn't easy in Google Analytics. You need to be an advanced user of the platform.
Thankfully, there's an EASY way to use Google Analytics in WordPress: MonsterInsights.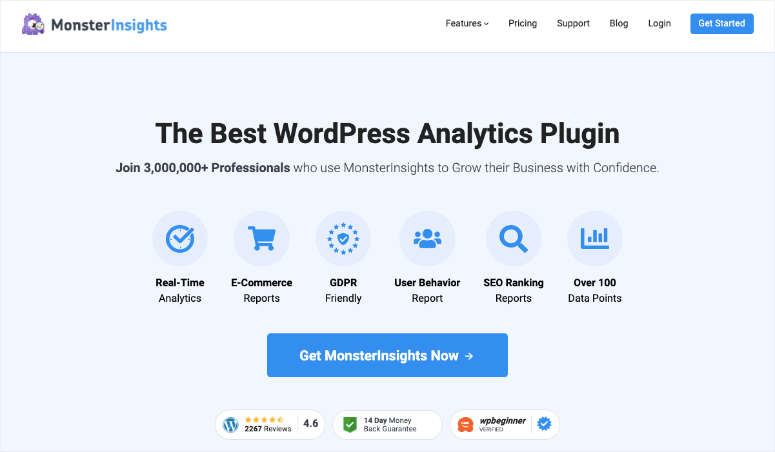 MonsterInsights is the most popular WordPress Google Analytics plugin on the web. It simplifies the whole process of using Google Analytics in WordPress.
When you install this plugin, there's a setup wizard that you can follow to configure Google Analytics on your site.
If you need help, we have a complete step-by-step guide that shows you how to sign up and connect your WordPress website to your Google Analytics account: How to Set Up Google Analytics 4 in WordPress.
This will take just 5 to 10 minutes. Once your site is connected, Google will start tracking your website data.
Now before we set up affiliate tracking for your site, first, you need to add and manage your affiliate links properly in WordPress. So, we've parted this tutorial into 3 steps as given below:
Step 1: Managing Your Affiliate Links in WordPress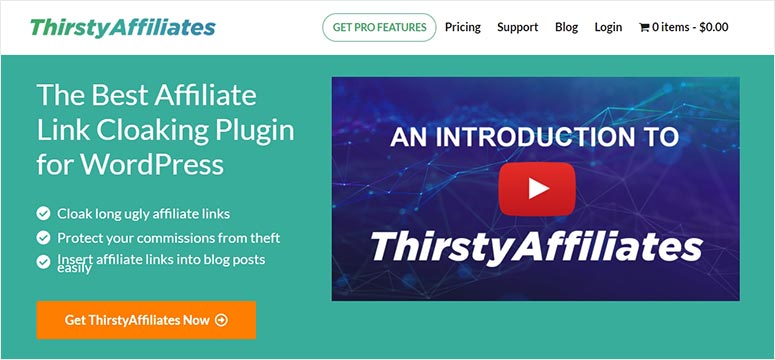 ThirstyAffiliates is the best affiliate management plugin for WordPress. It allows you to add your affiliate links from one place in your dashboard, organize them by categories, and manage them efficiently.
Most importantly, it allows you to cloak your affiliate links (i.e. to transform long complex affiliate links into short pretty links).
For example, here's what an affiliate link normally looks like:
https://example.com/products/?product_id=123&affiliate_id
Now, you can cloak the link and make it short like the branded URL shown below:
http://www.yoursite.com/recommends/product-name
The main benefit of managing affiliate links with ThirstyAffiliates is that it stores your affiliate links in your site's backend, so you can find the links easily anytime you want to add them to content. They are searchable by name.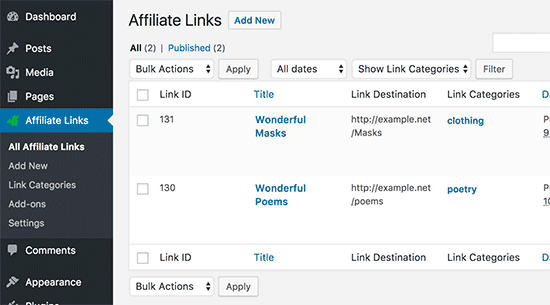 Second, link cloaking transforms long, ugly affiliate links into pretty links. It also makes the affiliate links look like internal links which are actually external. This prevents your users from seeing direct affiliate links and enhances your chances of getting more clicks. It's also good practice for SEO rankings.
Best of all, using an affiliate link management plugin allows you to easily track your affiliate links in Google Analytics. MonsterInsights affiliate tracking also uses cloaked links for tracking.
So, your first task is to install ThirstyAffiliates and add your affiliate links to its interface. It's easy to add and manage your affiliate links using this WordPress plugin.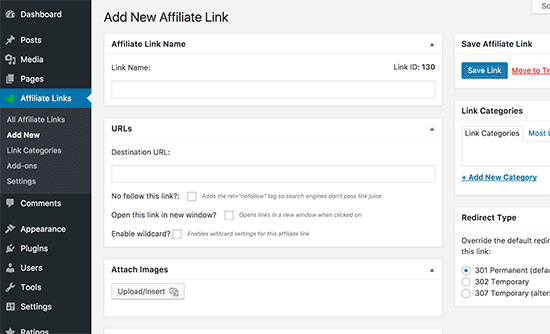 You simply need to paste the affiliate urls here and then add your own unique redirect link.
If you need detailed instructions, check out our tutorial on how to add affiliate links in WordPress with ThirstyAffiliates.
Make all your links have the same path in them. You could also use /refer/product-name or /recommend/product-name, anything that looks neat and is easy to track.
After you add and manage your affiliate links with ThirstyAffiliates, you're ready to set up affiliate tracking with MonsterInsights.
You can also use an alternative plugin – Pretty Links. It's easy to quickly add cloaked affiliate links like this by using the 'Add New' button: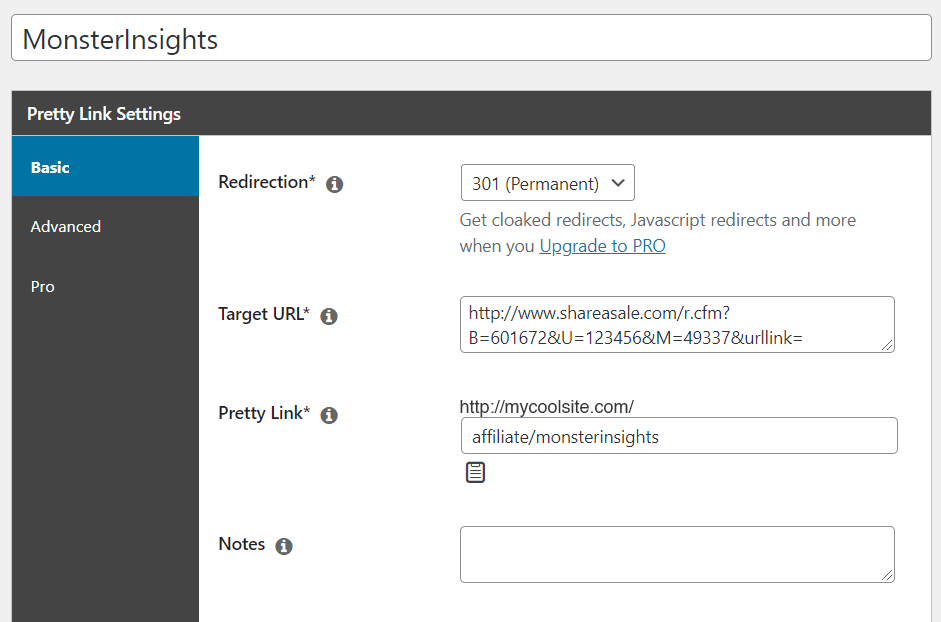 Now you're ready to track these links to see affiliate clicks and referral revenue.
Step 2. Setting Up Affiliate Tracking Using MonsterInsights
Setting up affiliate tracking with MonsterInsights is really simple. It'll take just a few clicks to complete the setup process.
But first, you need to make sure you connect your website to Google Analytics It takes just a couple of minutes.
Once you've done that, navigate to Insights » Settings from your WordPress dashboard. Now click on the Publisher tab at the top of the page, and then go to the Affiliate Links section.
Here, you need to put the same affiliate link path you set up with Thirsty Affiliate or Pretty Links.
So for instance, if you set your affiliate links to read: mysite.com/affliate/sample-product
then, you need to add /affiliate/ in the Path field.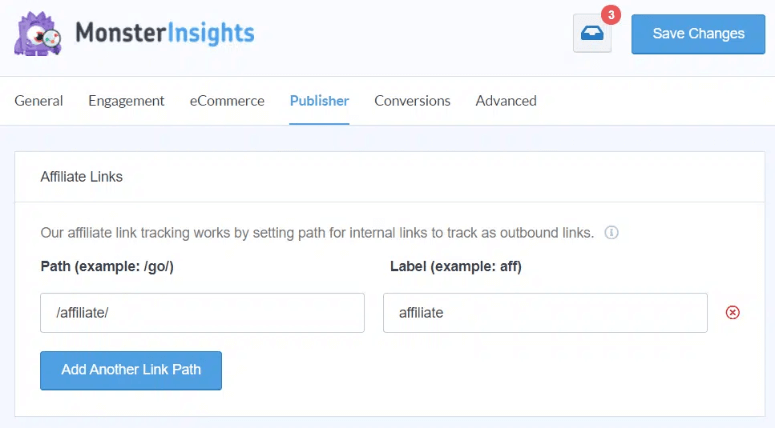 Just be sure to add the same path that you set up. The Label is what appears in Google Analytics, so make it something you'll remember.
It's that simple. You just need to save your changes here.
Now you also can track multiple different paths, and organize different links. To create another path, click the Add Another Link Path button and repeat the process.
When this step is done, MonsterInsights will track link clicks and create reports where you can see the number of clicks on each affiliate right inside your WordPress dashboard.
Step 3: Viewing Affiliate Link Tracking Reports
Now that you've set up affiliate link tracking in WordPress with MonsterInsights, you may be curious about how to view the reports. So, here it is!
With MonsterInsights, you can view your most important analytics reports right inside your WordPress dashboard. To view your affiliate reports, go to Insights » Reports » Publishers from your WordPress dashboard.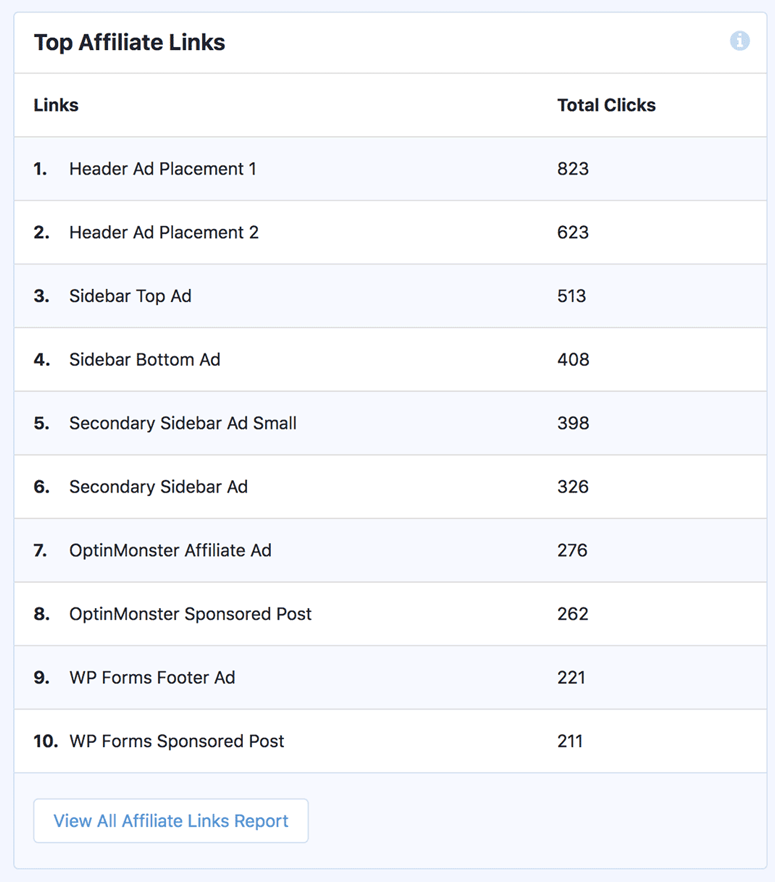 This report shows you the 10 best affiliate links for your site. If you want to see more than that, you can click the View All Affiliate Links Report button at the bottom of the report. That will redirect you to Behavior » Events Top Events in your Google Analytics account.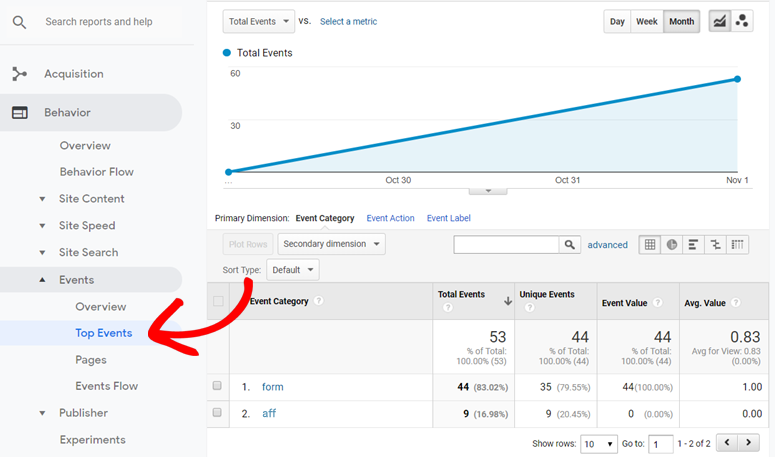 Here you'll be able to see the label you added in MonsterInsights. So for instance, in the example above we've used the label 'aff'. Once we click on this, we can see all our affiliate link data.

In the MonsterInsights dashboard, you'll also see real-time analytics, user-behavior reports, SEO ranking reports, and more.
With that, you've learned how to track affiliate links in WordPress. MonsterInsights is just one of the plugins you'll need as an affiliate marketer. You may want to see our guide: Best WordPress Plugins for Affiliate Marketers.
These marketing plugins will help you with coupons, popups, automation, landing pages, social media, and adding more functionality.
We hope this article and if so, you may also want to see our guides:
The first guide will help you get started with selling affiliate products through Amazon's Affiliate program. The next post will help set up click tracking to see which affiliate outbound links/buttons get more engagement. The last one there will help you track eCommerce products on your site.
We also have this guide that you'll find helpful: Affiliate Marketing Made Simple for Beginners: Step by Step.