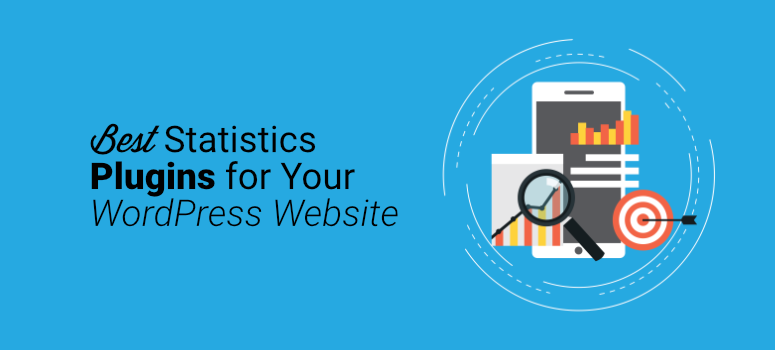 Are you looking for a statistics plugin for your WordPress website?
To boost engagement and drive traffic, it's important to measure and track user performance. That way, you get a good idea of who your audience is, and you can create campaigns or content to match their needs.
A statistics plugin gives you detailed reports about user activity on your website. That's why, today, we're going to share 6 statistics plugins that you can use to track your site's performance.
But first, let's get clear on why you'd want a statistics plugin in the first place.
Why Use a Statistics Plugin?
Do you know how users spend time on your website? Or what content holds their interest the best and what products they're most fond of?
To reach your marketing objectives, it's vital to understand user activity on your site and track its results.
Website statistics give you valuable insights on how to improve your marketing strategies and produce more return on investment (ROI). Analytics make it easy to understand your target audience so you can create content, products, and services that offer solutions.
Let's dive into some of the best statistics plugins that you can use for your WordPress website.
The Best Statistics Plugins for WordPress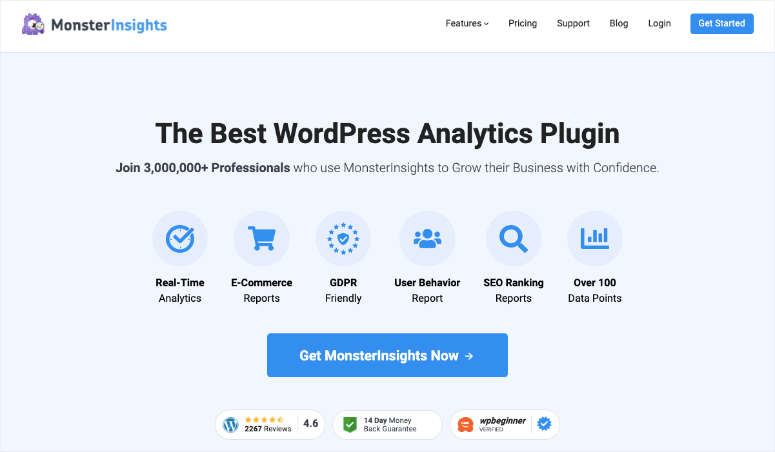 MonsterInsights is the most popular option for a statistics plugin for your WordPress site. With more than 3 million active installs, there are many reasons why so many website owners trust MonsterInsights with their analytics.
The MonsterInsights plugin integrates with Google Analytics so you can see your website statistics straight from your WordPress dashboard. You can easily track real-time stats so you know what's happening on your site as it happens at the moment.
You can also set up Google Analytics 4 in minutes.
MonsterInsights creates a real-time statistics report so the information is handy whenever you need it. You can view your campaign's results, the number of active visitors, top countries, referral sources, top pages, and more.
Even better, it refreshes every 60 seconds so you always have access to the most recent information.
Get started with MonsterInsights today!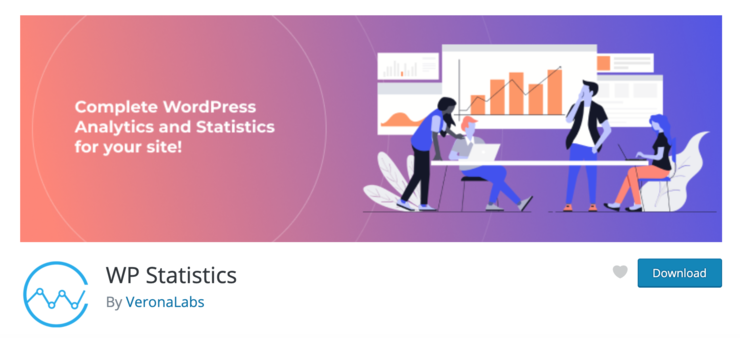 WP Statistics is another popular statistics plugin that's easy enough for beginners to use. It's free, self-hosted, and offers simple reporting for those who aren't well-versed in the world of analytics.
This plugin is based on simplicity, so it's made for users who want a simple solution to monitor their site activity. Whether you want a detailed report or just an overview, WP Statistics can make it for you. It has overview pages for user activity, including country stats, browsers, hits, referrals, searches, and more.
One of the downsides is that you may need to pay for addons to give you more advanced options and flexibility. Some of these include customization options, widgets, mini charts, advanced reporting, and more.
Get started with WP Statistics today.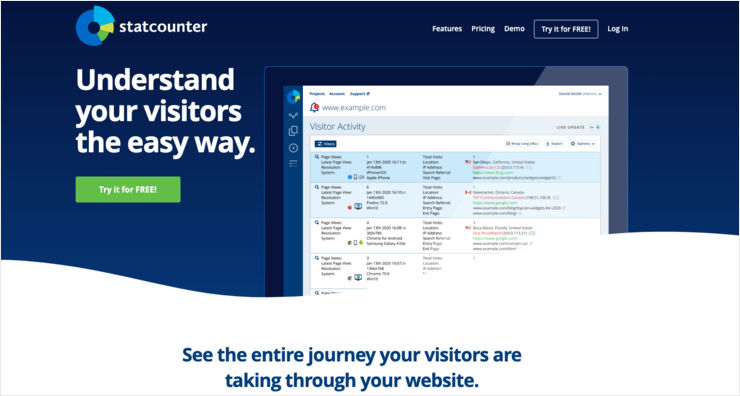 With StatCounter, you can see the entire journey visitors take while on your website to better understand them. That way, you can make the necessary changes to improve your conversion rate and drive more traffic to your site.
StatCounter gives you insightful user data to work with, such as their location, IP address, number of visits, system stats, and much more. It creates helpful reports that make your site analytics easy to follow and understand.
This WordPress plugin lets you compare how your stats are performing over time and spot negative trends before they affect your business. You can also set alerts so you know when visitors return and what they're looking for from your site.
Get started with StatCounter today.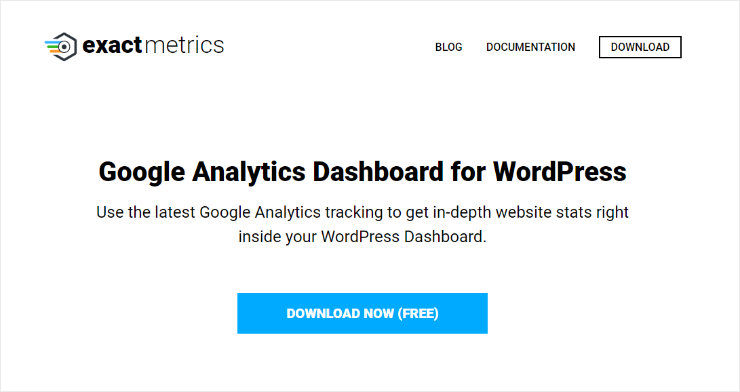 Formerly known as Google Analytics Dashboard for WP, ExactMetrics is another good option for a statistics plugin.
This plugin has every report you'll need to properly monitor your analytics. These include reports for eCommerce, publishers, behaviors, and real-time activity. It comes with enhanced link attribution, affiliate link tracking, custom event tracking, and more.
ExactMetrics lets you see statistics for any page or post you want. Its Page Insights addon shows you the most important metrics from your WordPress admin dashboard so you're up to date on your latest KPIs.
Get started with ExactMetrics today.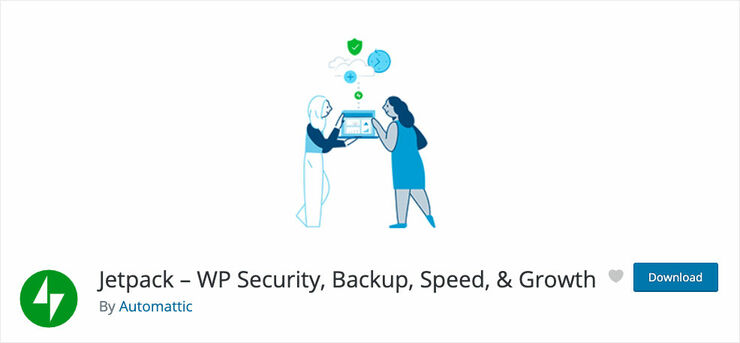 Jetpack is a multipurpose plugin that comes in handy when trying to track your website statistics. Because it comes with so many features, it's easy to utilize it as an all-in-one solution.
Jetpack's Google Analytics feature allows you to track your site statistics and monitor user behavior. This plugin aims to make your site stats and analytics easy to understand so you can stay on top of its performance.
Jetpack has a clear, simple interface that's easy to use and to navigate for beginners. You can integrate the plugin with other analytics and plugins to create the monitoring process that works for you.
Get started with JetPack today.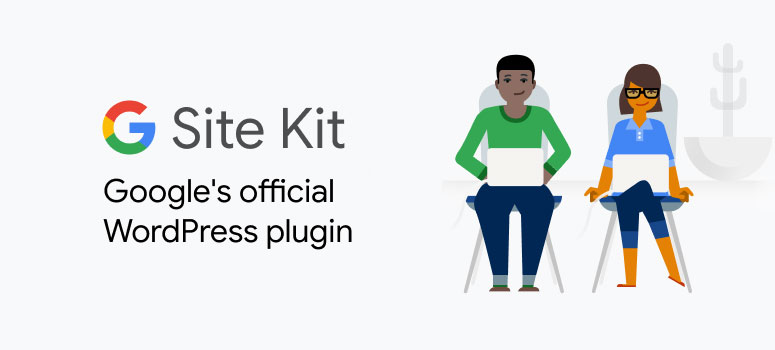 SiteKit by Google helps you add various Google services to your WordPress dashboard so that you can view all your reports in one place without switching having to log into different services.
You can connect to services like Search Console, Google Analytics, Google Optimize, Google Tag Manager, PageSpeed Insights, Google AdSense, and more.
The best thing about this plugin is it makes it easy to set up all these services on your site without having to touch a line of code.
Keep in mind this plugin gives you a basic Analytics setup. You won't get detailed info, like eCommerce transactions data, affiliate links, download tracking data, events tracking data, and more. This will require a Site Kit alternative like MonsterInsights, which is the most comprehensive Google Analytics plugin for WordPress.
Get started with SiteKit by Google
And that's it! These are the best statistics plugins you can use for your WordPress website.
If you enjoyed this article, be sure to check out our post on the best analytics plugins for WordPress. It's jam-packed with even more useful information about the best options that you have for getting better data and improving your marketing strategy.