Did you ever notice that 98% of your visitors leave your website without taking any action?
Most people abandon your website because they aren't sure if your products/services are trustworthy enough.
We know how discouraging it is to know that people don't trust your work. But don't worry. You can now convince your users to believe that you can offer them what they want and they can trust you without giving a second thought.
You can do that by showing them the real-time social proof of your business with the TrustPulse software.

TrustPulse is a FOMO and social notification software that helps you leverage the power of social proof to build trust and boost your conversions and sales.
In this TrustPulse review, we gives you detailed insights into its features and also look at how to use it on your website to display your notifications. In doing so we'll cover:
Why use TrustPulse
TrustPulse Overview
Features
How to Use TrustPulse
Ease of Use
Pricing
What We Think About TrustPulse
So let's get started.
Why Use the TrustPulse Social Notification Plugin
Nobody cares what you say about your business. With a social proof app, you can let people know what your customers think about your product and encourage users to purchase it from you.
Displaying social proof about your business is like adding a testimonial for your visitors. It's a great way to add credibility to your work. Plus, it helps your clients have an unbiased opinion about your business which in return can help establish trust.
With TrustPulse, you can let your visitors know the legitimacy of your business by showing them the real-time action taken on your website by your users. This can be any action. You can notify them about a recent sale, free trial or email newsletter signup done by a user.
By knowing that others are using your products/services, your visitors will be encouraged to take action without hesitation. That happens because these notifications verify the authenticity of your business.
So TrustPulse helps you leverage the real power of social proof to increase trust, enhance conversion and boost your sales.
TrustPulse – An Overview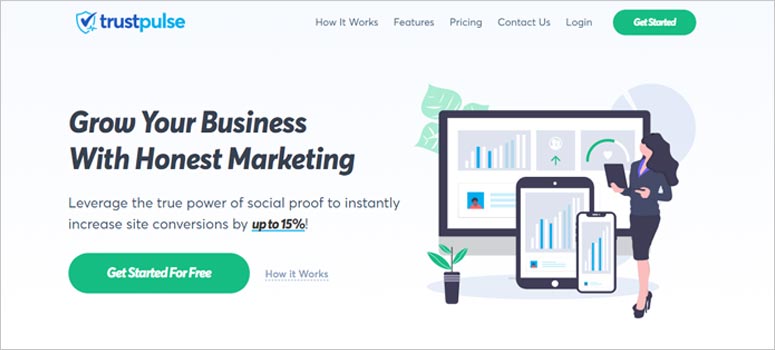 As mentioned above, TrustPulse is a marketing automation software that helps you leverage the power of social proof to increase your website conversion. Using it, you can track and highlight the real-time purchase, signups, customer activity and more to convince people to take the desired action on your site.
To boost your conversion rate, you can use the smart targeting option to display user actions to the right people at the right time. The best thing is that all of this can be done without coding a single line.
Even in terms of design, TrustPulse has done a wonderful job. It comes with beautiful pre-built, ready-to-use designs that are visually stunning. Besides, this software is easy to use and 100% effective in driving users into customers. So you can see instant results right after you start using it on your site.
TrustPulse Features
TrustPulse comes with amazing features to help you boost your conversions and sales. Let's have a look at some of them.
1. On Fire Notifications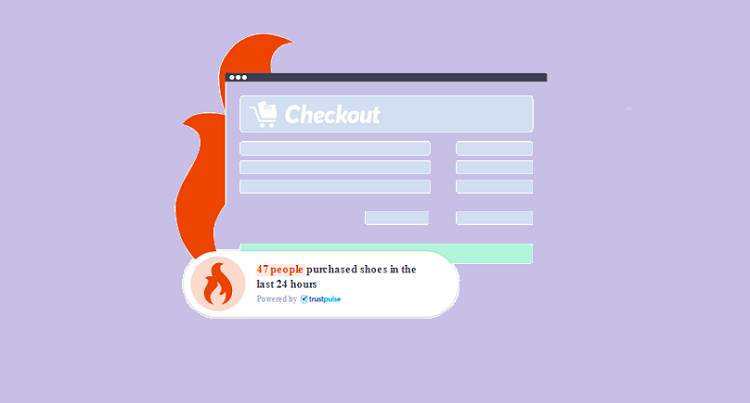 This feature lets you display the real-time action that people take on your website. So your visitors will be able to see the real-time notification if a purchase is made, or a user signs up, etc. By displaying these notifications on your landing page and checkout pages, you can also incite the fear of missing out on your visitors. It's a great way to encourage your visitors to take action right away.
2. Smart Targeting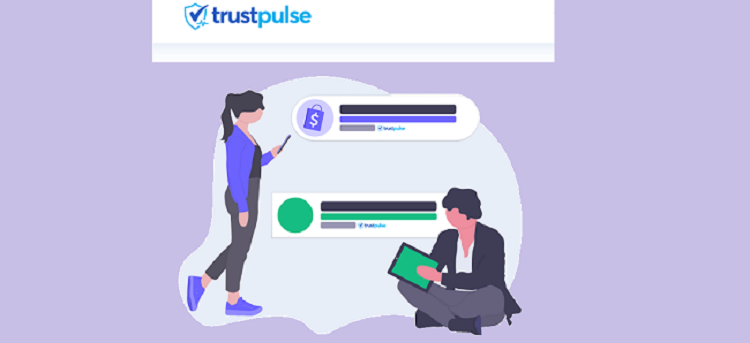 With the smart targeting feature, you can easily display these notifications and social proof to visitors just at the moment they need to see them. TrustPulse lets you control the targeting rules and timings, so you can easily use it to boost conversions.
3. Real-time Event Tracking
With TrustPulse, it's possible to track all the live actions taking place on your site. You can use it to display these actions as notifications to your visitors. This includes purchases, demo registrations, form submissions, newsletter signups, etc.
4. Analytics
The software also lets you check your statistics. Using this feature, you can easily track your conversion goals and know which page is gaining the highest conversions.
5. Compatibility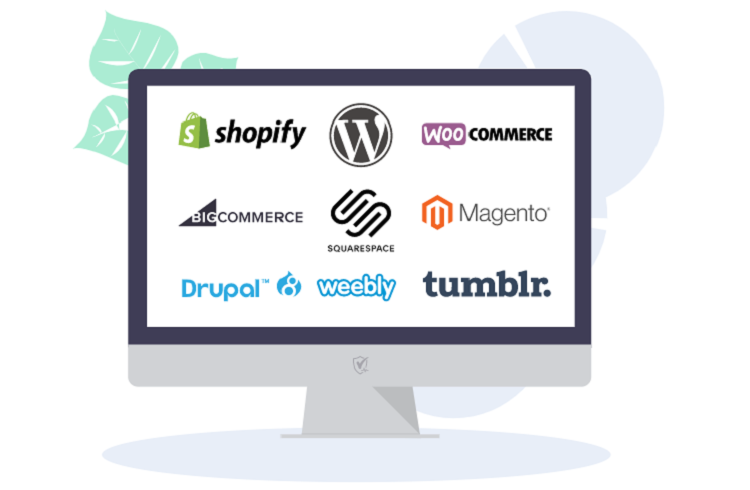 TrustPulse integrates seamlessly with different platforms like WordPress, Magento, SquareSpace, Drupal, etc. So irrespective of your CMS, you can easily use this software if you really want to boost your conversions.
These are just a few features that the software offers. There's a lot more you can have.
How to Use TrustPulse
As already mentioned above, TrustPulse works like a testimonial for you. It lets you display your customer's actions in real-time that acts like true recommendations from people who trust your product/services.
Once you have created an account with TrustPulse, you can start creating your campaigns right from its dashboard. But before that, you'll have to connect it with your website. You can use the Add Your First Site button for that.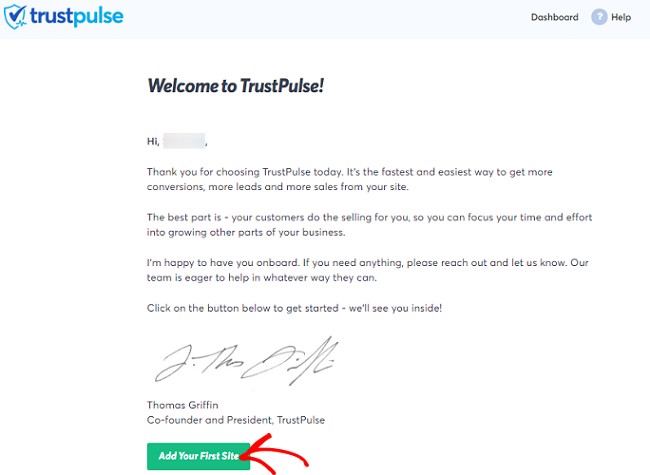 In the next step, add a campaign name and your URL.

Once done, you can start creating your campaign. The first step in doing so is to work on the appearance and design of the website. You can design your campaign using the various options offered by the software. You can choose a language, work on the message you want to display, add links (to your product page) and do a lot more.
You also have the option to select the position where you want your notification to be displayed, add a notification size, add animations and more.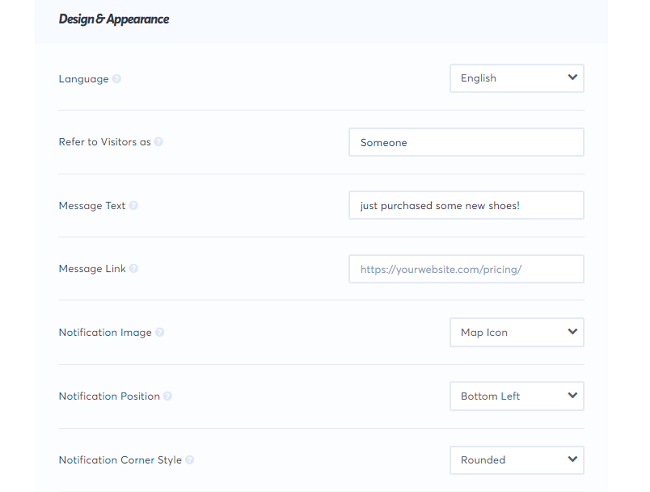 If you want more options, just scroll down and select the Advanced Settings option. With these options, you can make your campaign visually appealing.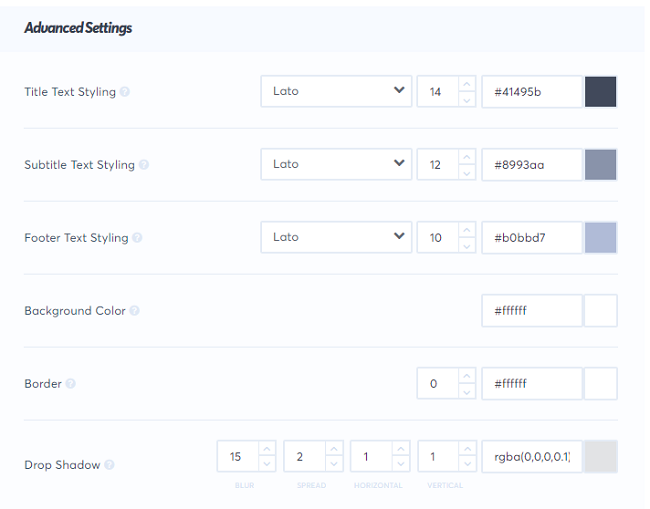 The next step is to capture your user's activities. Here you'll have 2 options: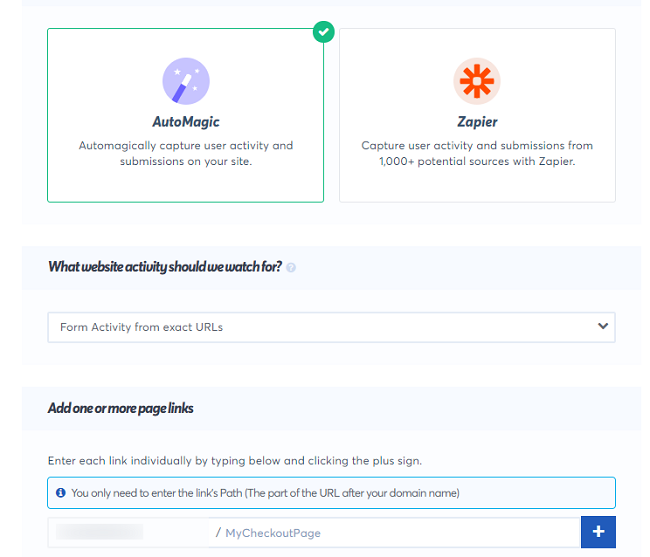 If you choose the AutoMagic option, you can simply add the URL of the pages that you want the software to track for activities. You can also add the URL of a page where you want your visitors to be sent upon conversion.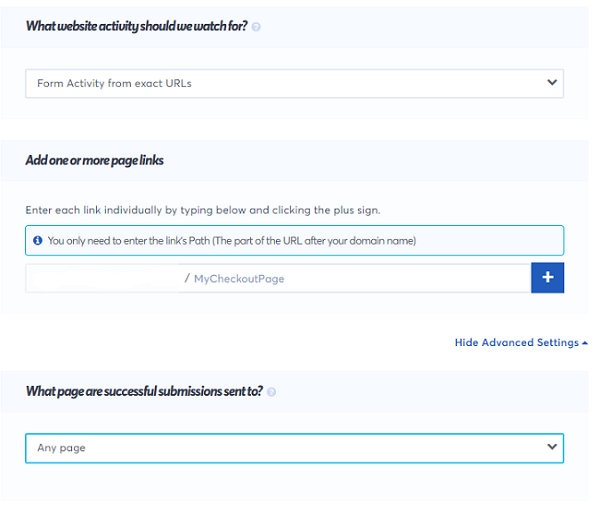 Once done, save your settings for the tool to start tracking your onsite activities. For using the second option, you have to have a Zapier account.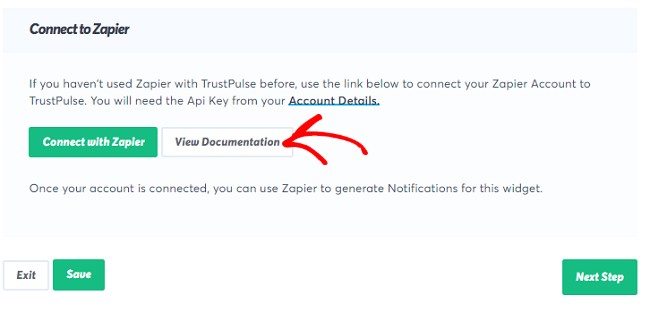 If you don't have one, then the 1st option is good to go. In the next step, you can add your own rules about these notifications. So here you can select where you want these notifications to be displayed, select the display duration, etc. Basically, these options allow you to have full control over the rules of your notifications.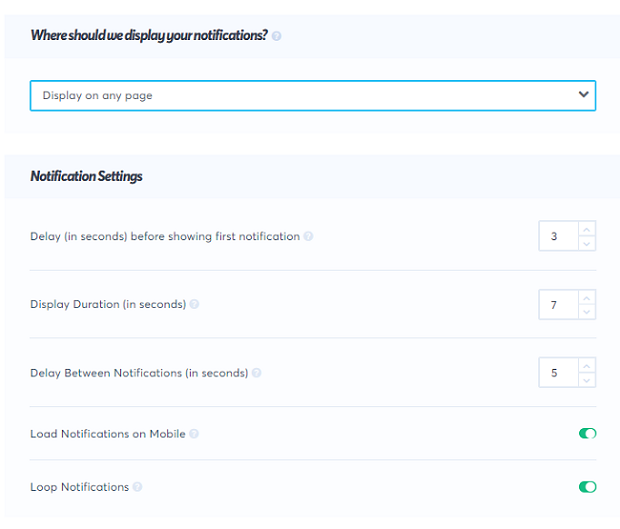 You have more options under the Advanced Settings tab. You can use these if you want to hide/display notifications from anonymous users, select the maximum number of notifications to display at a time and so on.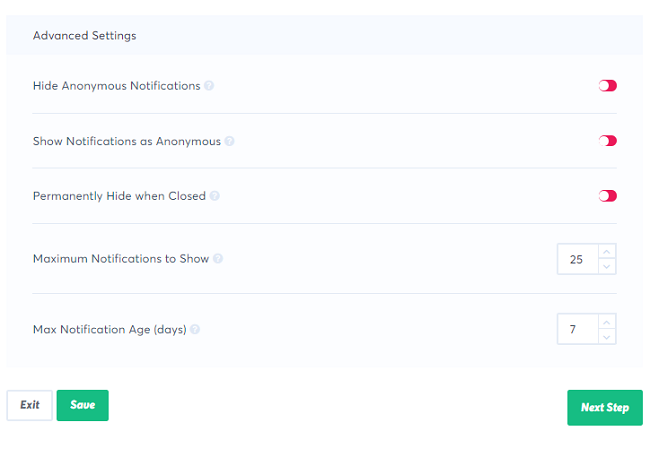 The final step is to publish your campaign on your website. TrustPulse will now generate a code for you that you need to copy and paste within the body tag of your website template file. Once done, the tool will immediately start tracking your website activities and as soon as it detects an action it will display it to your visitors.
Ease of Use
TrustPulse is super easy to use. In order to set up, it doesn't need you to code a single line. Everything can be done with just a click of the mouse. So even if you don't have prior experience using it, you can handle it with ease.
Pricing
TrustPulse offers 4 different pricing plans: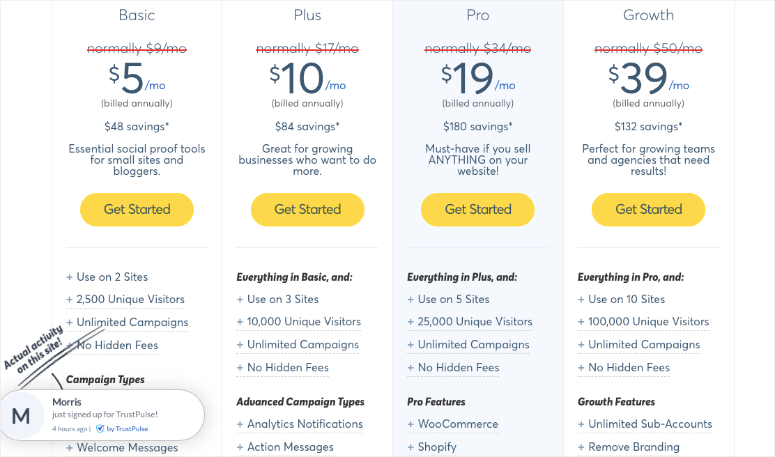 The basic plan starts at just $5 per month and includes everything you need to run successful social proof campaigns.
Pricing increases based on the number of unique site visitors you have. This means that TrustPulse never counts repeat visitors. You only pay for every new and unique target! On the higher end plans, you'll get more site licenses and advanced features for more targeted and personalized campaigns.
With every plan, you can create unlimited campaigns and you'll never incur hidden fees.
Each of these plans includes a 14-day money-back guarantee if you are not satisfied with what it offers.
Our Verdict on Using TrustPulse
After checking out all the features and testing how user-friendly the app is, we feel that TrustPulse can be a great addition to your site. It is super simple to handle and even a novice can use it with ease. The features are amazing too.
You can set your own rules for displaying the notifications, which gives you full control over your site.
If you want to check out more plugins that let you add social proof to your site, check out our article on the best social proof plugins for WordPress.
Get TrustPulse Now »
See TrustPulse Coupon »