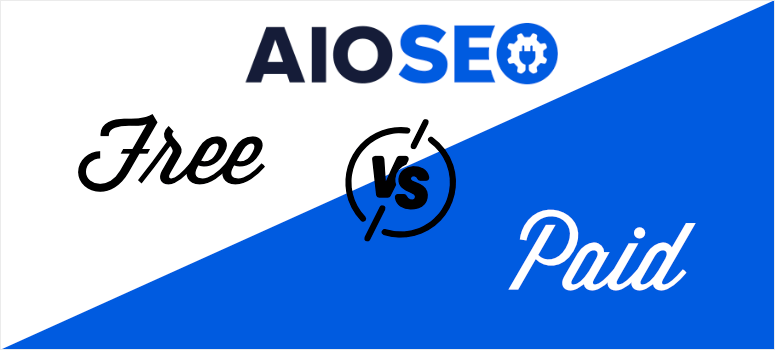 Do you want to know if buying All in One SEO Pro is worth it?
All in One SEO (or AIOSEO) is no doubt the #1 SEO plugin for WordPress. Its free version is so feature-rich, it's natural to wonder whether you even need the premium plugin.
In this guide, we'll discuss in detail the differences between AIOSEO free vs pro so that you can make the right decision.
All in One SEO Overview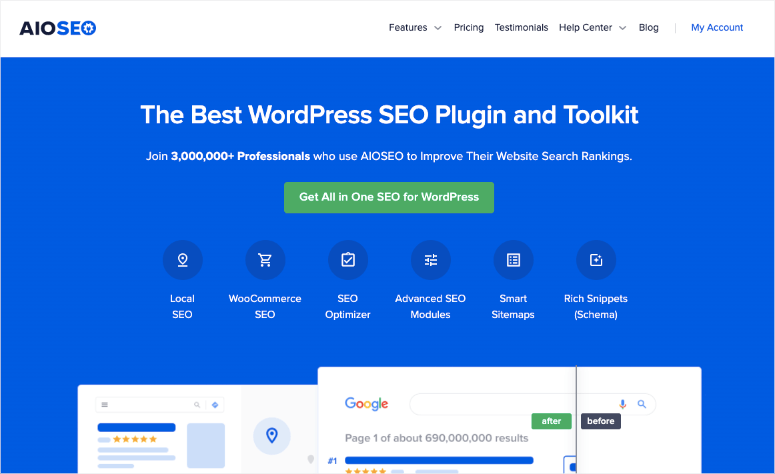 All in One SEO is the most popular SEO solution for WordPress used by 3 million+ sites. The plugin rose to fame because it made SEO easy for everyone!
AIOSEO is easy to set up and a lot of the optimization features are automated. For instance, it automatically runs an SEO site audit to determine what needs fixing on your website.
Aside from this, every feature comes with simple explanations that anyone can follow along. So it's super easy even for beginners to get the hang of SEO and optimize their site.
The plugin is also affordable so small business owners can take advantage of its features and compete with the big players on Google search results.
So All in One SEO is definitely a plugin worth having on your site. With that said, let's take a look at what the free plugin has to offer.
What Do You Get in AIOSEO Free
The AIOSEO plugin has a lite version that comes with all the SEO features you will ever need to rank higher in search engines.
This included on-page SEO analysis, site audits, a powerful SEO sitemap suite, and tons more. Let's take a look at the free features in detail.
Site Audit
When you install the plugin, it will automatically scan your site and prepare an SEO report for you. You can see if there are pages and posts that need to be improved. AIOSEO will give you suggestions to boost your site's SEO.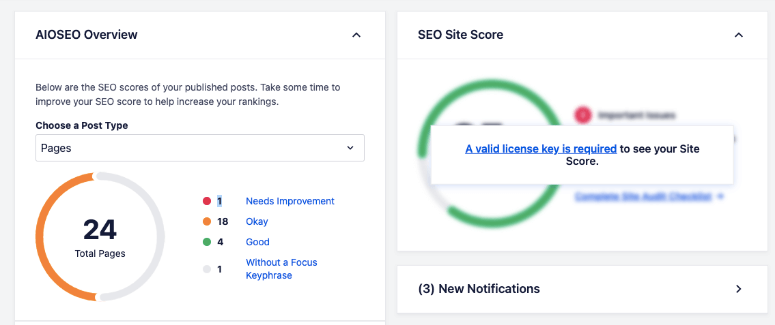 You can access this report directly from your WordPress dashboard from time to time to see if your site is optimized for search engines.
Search Appearance
AIOSEO lets you view what your site will look like to users on Google search results. You can make changes to the title and description here.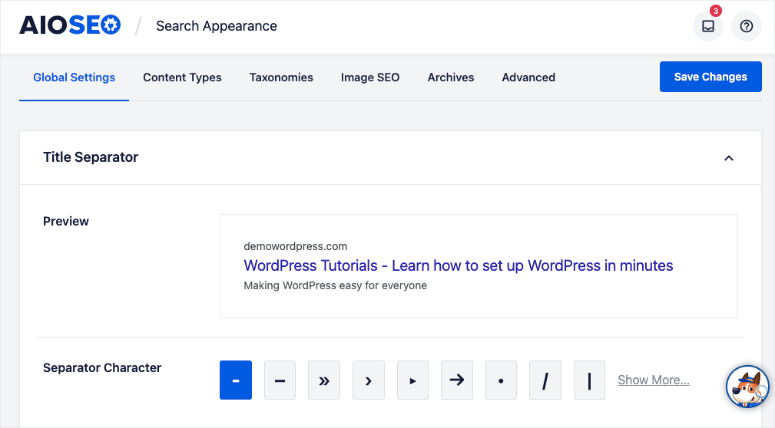 This is so important because you only have a few seconds to grab the user's attention and get them to click on your site in the list of results.
Make sure you add the relevant information here to explain what your site is about and what you have to offer.
Social Profiles
You can link to all your accounts on social media including Facebook, Twitter, Instagram, YouTube, and LinkedIn. This will help search engines know which profiles are associated with your website.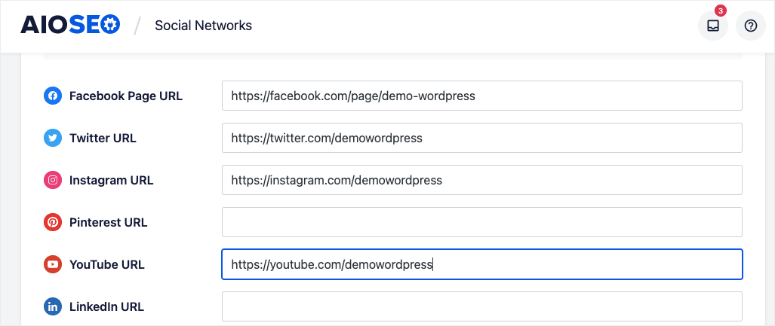 Sitemaps
Sitemaps are so important and a must-have on every website. This is a document that organizes your site into different categories.
It makes it easy for Google to crawl your website and know what it's about, the different sections, what's new, and more.
Not too long ago, SEO specialists were creating sitemaps manually. But not anymore. With AIOSEO, you simply need to click a button and the sitemap will be created for you.
In the lite version, you can create XML, HTML and RSS sitemaps for free.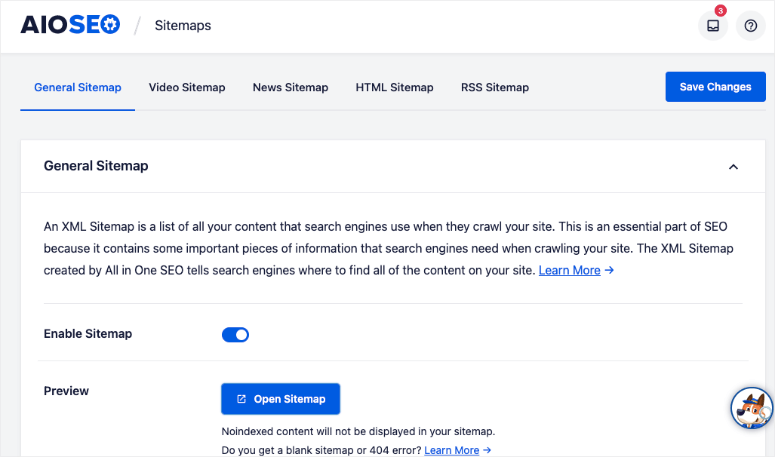 You also get control over how many links or posts you add to a single sitemap. You can choose to include/exclude certain post types and taxonomies from being added to your sitemap.
SEO Advanced tools
All in One SEO gives you access to advanced tools to improve your site's SEO.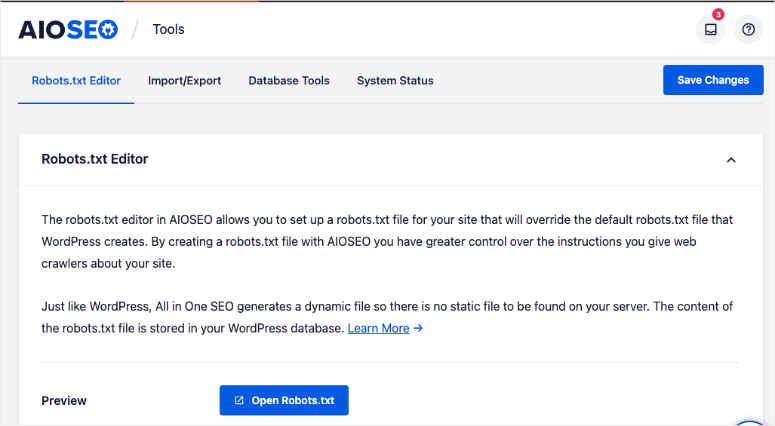 You can create and edit the robots.txt file to give search engine crawlers instructions about your site. These settings include:
Robots.txt
Import/Export Settings
Database tools
System Status
The system status feature lets you see a snapshot of your website in one place. This includes the home URL, site URL, timezone, search engine visibility and more.
On-page SEO
When you have AIOSEO installed on your site, you'll see the AIOSEO settings box appear inside the post edit screen. This will do an internal content analysis and give you a score.
This section is dedicated to on-page optimization. Under General settings, you can set the focus keyword, additional keyphrases, post title, and meta data so easily for every single post you create.
You can also see an on-page analysis section that shows you the readability, content length, paragraph length, passive voice, subheading distribution and more.
You'll be able to optimize all your pages and posts before you even publish them.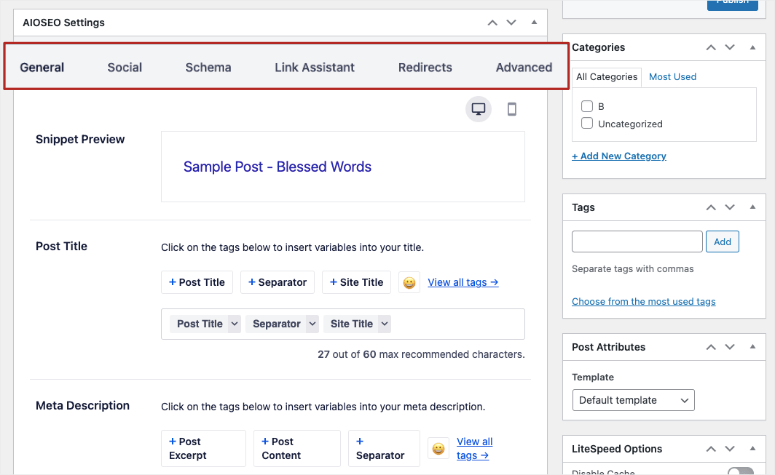 You can even perfect your social media stream to make sure your title and image appear correctly when it's shared to your social media profiles.
In this section, you also get easy access to add schemas, analyze links and redirects, and more.
So you can see that with the free AIOSEO plugin, you get so many features to take care of SEO on your site. It's really just a phenomenal plugin.
So why would you ever upgrade? Let's check out what's in the pro version of All in One SEO.
What Do You Get in AIOSEO Pro
In our humble opinion, WordPress plugins and themes aren't easy to create and maintain. A lot of effort, time, and money is invested into these tools by developers.
So it's only fair that they get to make a living by offering advanced SEO features at a premium price. The AIOSEO lite version is so feature-rich, it's actually quite unbelievable.
The plugin is always updated and compatible with the latest version of WordPress.
Plus, the support team is so responsive to user queries and helps resolve issues fast. All this is possible because they have a paid version that helps them support the maintenance and continued development of the plugin.
Here's what's offered in the AIOSEO premium plugin.
Advanced Sitemaps
With AIOSEO Pro, you can set up video and news sitemaps. The video SEO sitemap can be used to generate an XML sitemap specifically for video content on your site.
Search engines will use this information to display rich snippet information in search results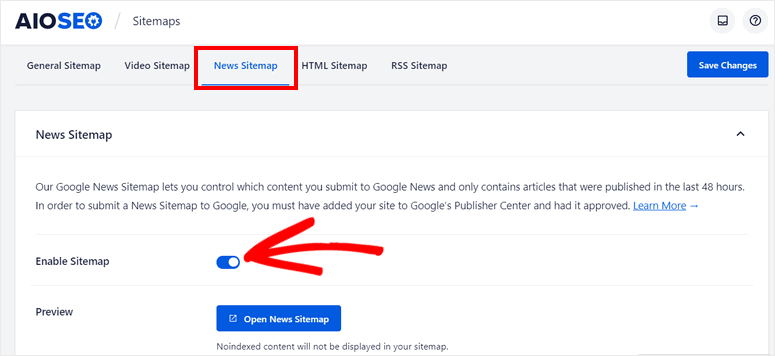 The news sitemap can be used to submit articles to Google News Feed so that you can grab traffic that's looking specifically for news articles for the keywords you're targeting.
These sitemaps will notify search engines when you publish new videos or new articles. You won't have to come back and manually update the sitemap. AIOSEO automates that for you.
Link Assistant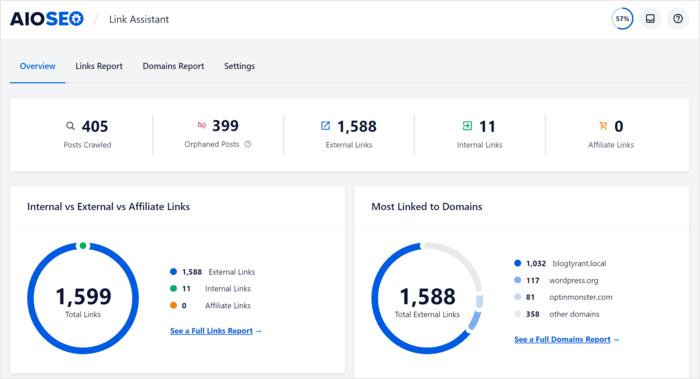 Google uses links to find new pages and posts faster on your site.
The AIOSEO Link Assistant helps you build your internal link profile. It will give you recommendations on which posts you can link.
This will increase a user's time spent on your website. It will also improve your site's search indexability. Here's what we love about this feature:
Find more opportunities for internal linking to increase content discovery
Get an internal linking report that's automatically generated for you to see the status of your internal links and where you can improve
View orphaned posts that don't have internal links
Added to this AIOSEO will also help you keep a tab on external links and affiliate links on your site. The plugin also supports breadcrumbs to improve your internal links and site structure.
Redirection Manager
When you move or delete content, users could visit a page and see an error that it doesn't exist.
To make sure this doesn't happen, you can set up redirects. Users that try to visit a broken or delete page will automatically be taken to a working page of your choice.
AIOSEO's redirection manager makes it so easy to do this. You simply need to enter the source URL and the target URL. Everything else is taken care of. You never have to worry about coding and technical stuff.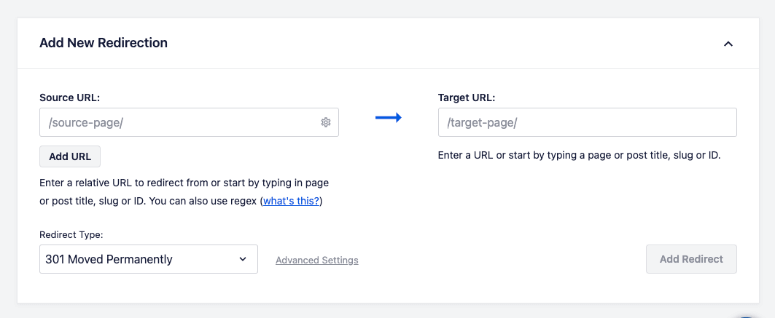 This feature supports a long list of redirect types including 301 moved permanently, 302 found, 303 see other, and more.
It also helps you keep track of 404 errors and fix them quickly.
Local SEO
If you're targeting a local region such as a specific city or country, you need to optimize your site for local SEO.
This will help you rank higher in Google Maps for relevant search queries. So for instance, if you own a local bakery in New York, you'll want your listing to show up any time someone in New York searches for bakeries near them.
All in One SEO makes it easy to optimize for local SEO. You can add your business name, logo, address and phone number, open hours, and more. Plus, it lets you add the proper schema markup without hiring a developer.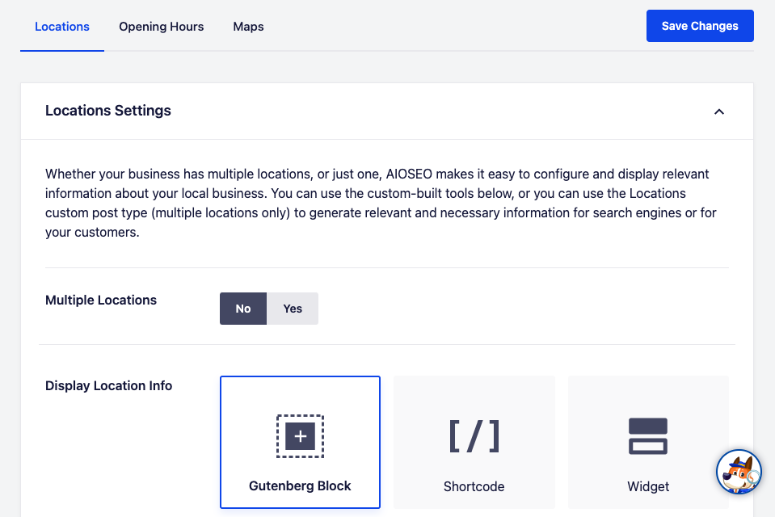 Added to that, you can integrate with Google Maps to support multiple locations.
Schema
Schema markups help you structure your data to let Google know what types of content are on your site.
This will help you get your content found and indexed more accurately. So for instance, you can tag your content as products, FAQs, courses, recipes, software, and more.
AIOSEO makes it easy to add schema to your content in just a click.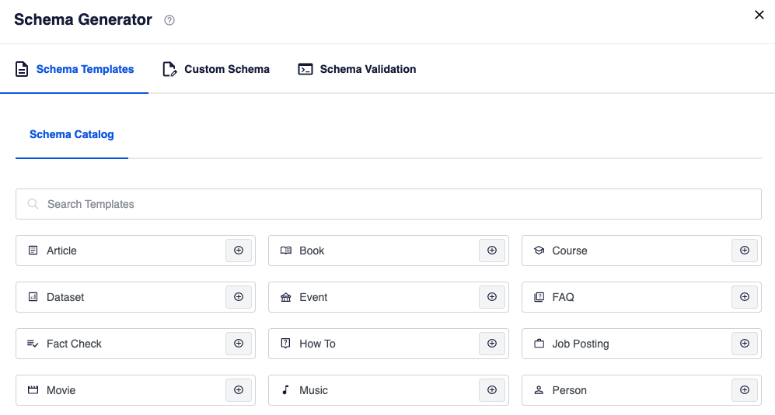 It also supports Google Knowledge Graph. And you can even add local SEO schema markup to appear in local searches.
SEO Analysis
In the Pro version, you get access to a detailed SEO audit report. This includes an overview and site score.
The site score lets you know which results are good and where you need to make improvements. It also highlights any critical issues that you need to prioritize and fix right away.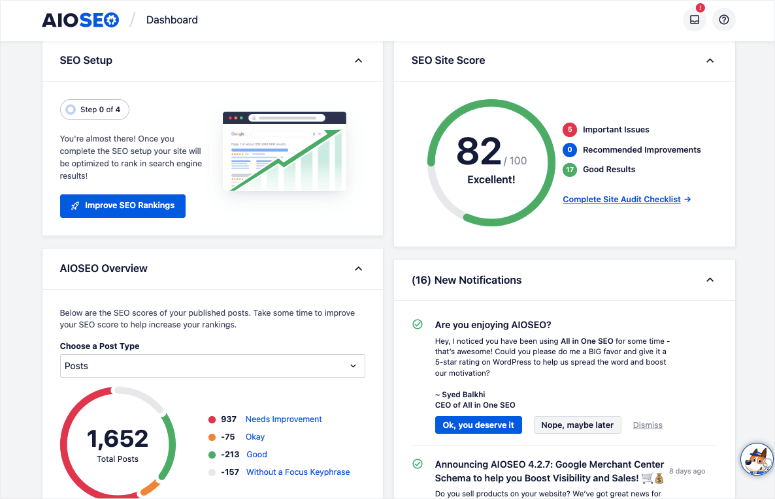 Image SEO
The image SEO functionality lets you automatically set image alt text and SEO title attributes for images. It's perfect for bloggers and artists.
WooCommerce SEO
All in One SEO comes with advanced eCommerce SEO support for WooCommerce. This lets you optimize every product page in your online store so that it ranks for relevant search queries. You can even optimize product categories.
These are the main Pro features. You'll also get access to more advanced settings and SEO tools inside the AIOSEO dashboard.
So do you need All in One SEO Pro? Let's take a look at who would benefit from each version.
Who is AIOSEO Free for?
If you're running a small website, then AIOSEO lite is sufficient to optimize your site.
Also, if SEO is not a priority, the free plugin should be enough. So for instance, if you've set up a website that you intend on sharing with clients and you aren't concerned about driving traffic from Google, then AIOSEO free is a good option. It will make sure your site is optimized for user experience and search engines as well.
Who is AIOSEO Pro for?
If you're serious about growing your website, you need AIOSEO Pro. This plugin will help you optimize your website so that it ranks on Google and other search engines. You can enable or disable add-ons as you need.
This will help you show up in relevant search results. So not only will you be driving more traffic to your site, you'll also be attracting the right crowd.
These users will be more likely to be interested in your content and what you have to offer. So you'll have a better chance of converting them into subscribers, leads, and customers.
With that said, we'll walk you through how to set up AIOSEO on your site.
How to Set Up All in One SEO
To install the free AIOSEO plugin, head over to your WordPress admin dashboard. Navigate to Plugins » Add New.
Here, search for All in One SEO and install and activate the plugin.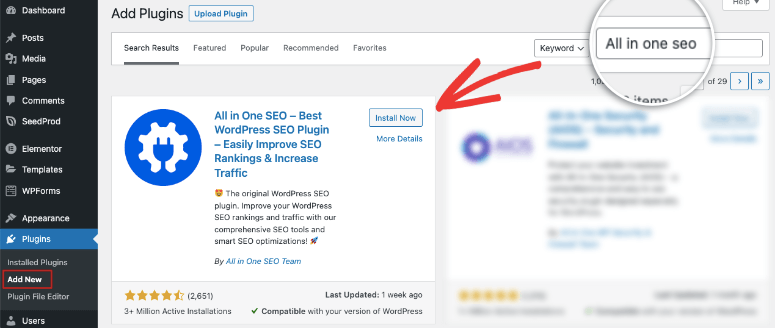 If you've purchased the premium version, inside your All in One SEO account, you'll see a 'Downloads' tab. Here, you can download the premium AIOSEO plugin and upload it to your WordPress site.
Never done this before? Follow our guide: How to Install a WordPress Plugin.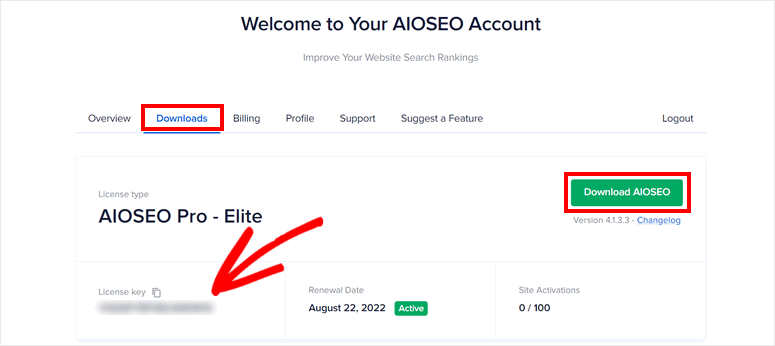 Once this WordPress SEO plugin is activated on your site, the setup wizard will launch.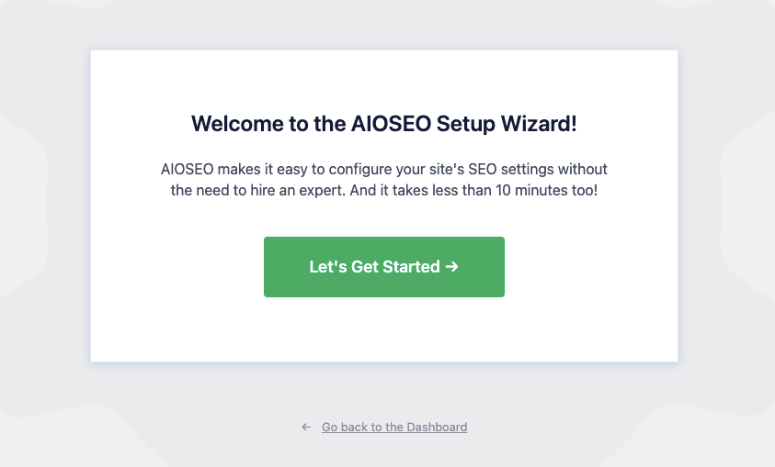 We recommend using the wizard as it will make sure you cover all the essential SEO steps.
First, you'll need to enter information such as the category that best describes your site, your home page title, and meta description.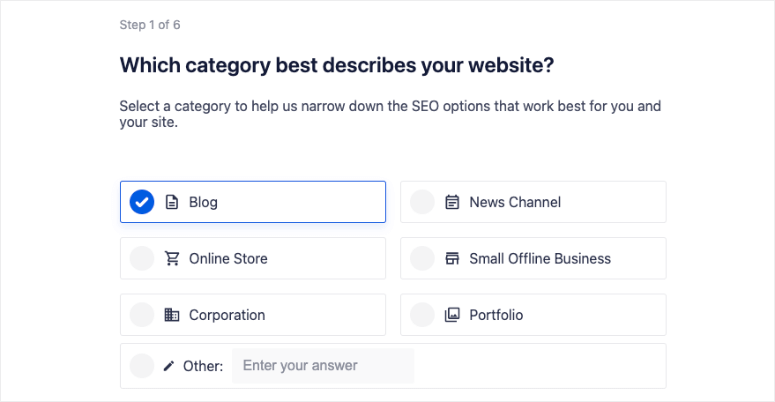 In the next step, AIOSEO will ask for additional info such as your organization type, contact, logo, and social profiles.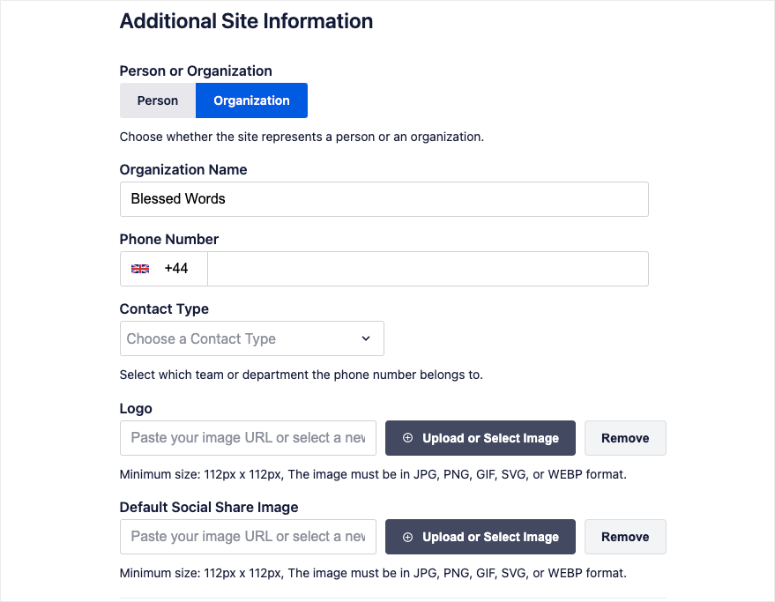 After that, the plugin gives you a list of features that you can enable on your site. By default, the recommended settings are selected. But make sure you read the descriptions here as some of the features will install a separate plugin on your site.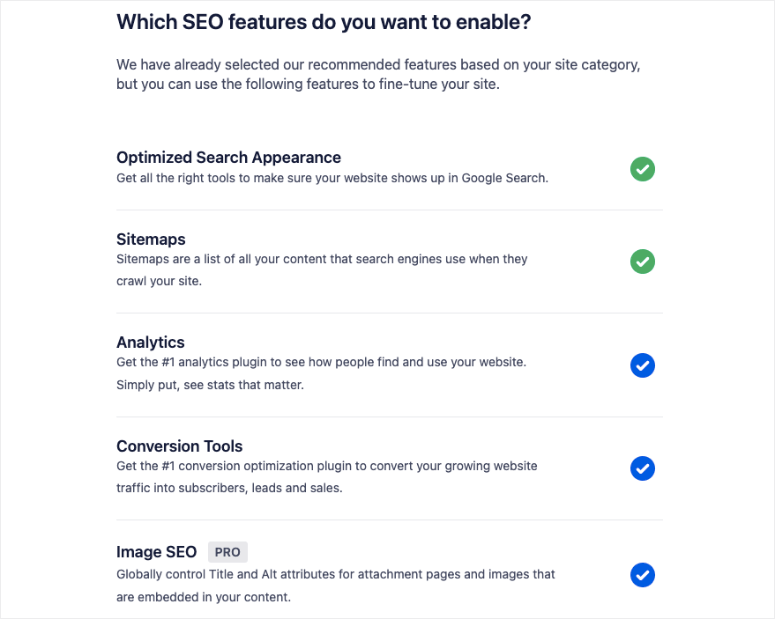 Next, you can see a snippet of how your website will appear on Google search. You can also keep your site under construction if you want to hide it from visitors while you design it.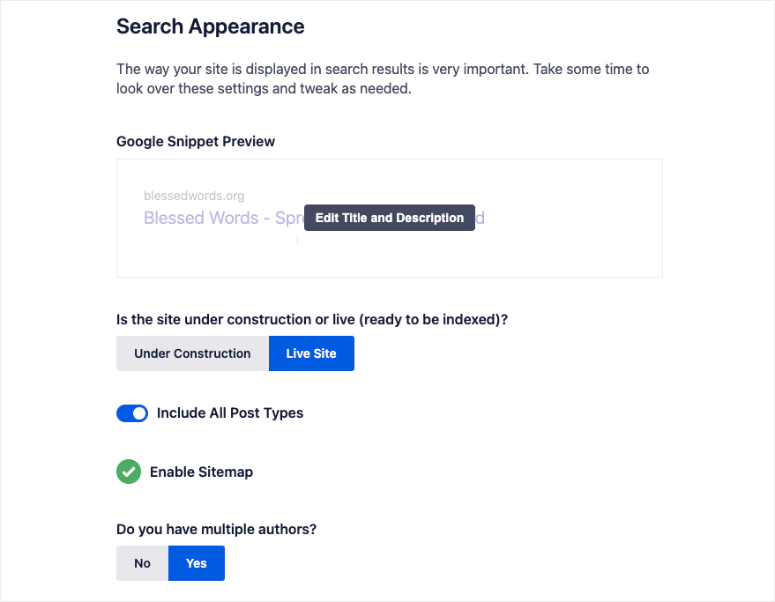 We recommend leaving the sitemap enabled. This will create a map for Google search bots to easily crawl your website and index your content. After that, you need to enter your email address. This will be used to connect your website to the plugin's SEO API.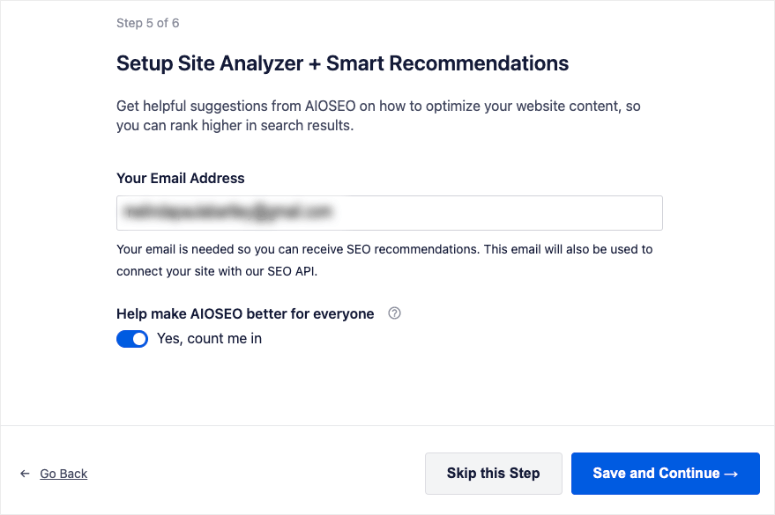 You'll also receive recommendations on your site's SEO to this address.
If you're using the free version and have selected pro features, you'll be prompted to purchase the premium version or skip it for now.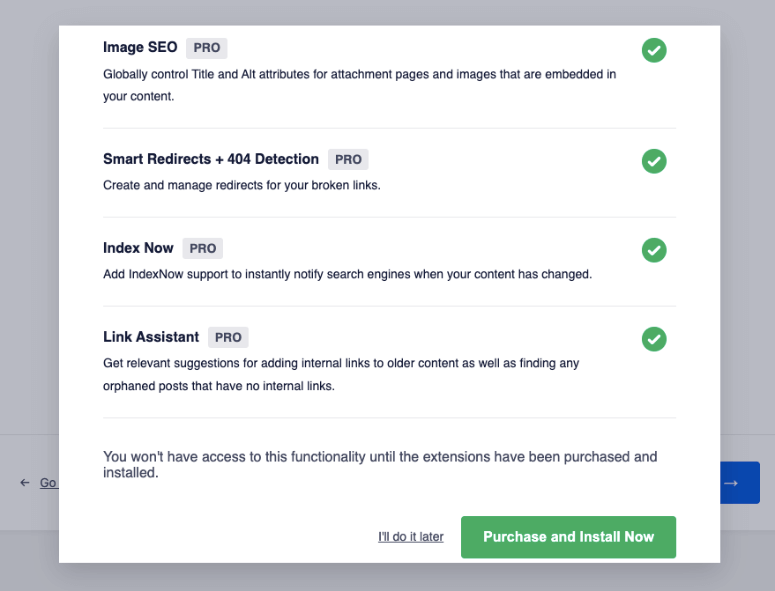 Next, AIOSEO makes it easy to enter your license key if you're using the premium version. You'll find the license key in your AIOSEO account under the Downloads tab.

Skip this step if you're using the free one.
Now you've successfully set up AIOSEO on your site. On the success page, scroll to the bottom and hit the 'Finish Set up and Go to the Dashboard' button.
That's it! You're all set to optimize your site and climb to the top ranks of search engines like Google and Bing.
AIOSEO has plenty of documentation, tutorials, and SEO modules on their website that you can follow to get the most out of this plugin.
We hope you found this comparison post helpful in deciding whether you need All in One SEO Pro. You may want to read our full review: All in One SEO Review: Is This Plugin Worth Trying?
If you're looking for alternatives, then see our list of 10 Best SEO Tools. This guide also includes tools and analyzers to track SEO rankings for individual landing pages and blog posts.
Now tracking your site's performance is critical to search engine optimization. You'll want to enable Google Analytics tracking on your site. You can also sign up for Google Search Console (Webmaster tools) to get deeper insights into your website.
Next, we have created this step by step guide to help you explore SEO more: The Complete Beginner's Guide to WordPress SEO.