Are you looking to add image galleries on your WordPress website? Image galleries have been a default WordPress feature in quite a while, but if you want enhanced gallery features, you may need to use a WordPress image gallery plugin. In this post, we will compare the best WordPress gallery plugins with each other, so you can choose the right one that best suits your website's needs.
How to Choose the Best WordPress Gallery Plugin
In this comparison, we'll be looking at a few elements on each of the plugins such as speed, features, and ease of use. When choosing the best WordPress gallery plugin, each of these elements is critical, and here's why.
Speed
For most websites, images account for most of the downloaded bytes. When you're using too many images in an image gallery, it may adversely affect the speed of your site, in turn degrading your search rankings and user experience. So, when you're choosing an image gallery plugin, you need to pick a plugin that is well coded and highly optimized for speed.
Ease of use
Just because a WordPress gallery plugin offers too many features out of the box, doesn't always mean that it is the right product for you. While your plugin must have all the essential features you need, too many out of the box features can be confusing and time-consuming to figure out.
Features
There is hardly a shortage of features in all of these WordPress gallery plugins. Some are feature rich, while others are more minimalist. Before picking a plugin, you'll need to take a look at its entire set of features. You can also check if those essential features are offered out of the box or if you need to install addons for it.
Now let's take a look at a head to head comparison between the 3 best WordPress gallery plugins.
Envira Gallery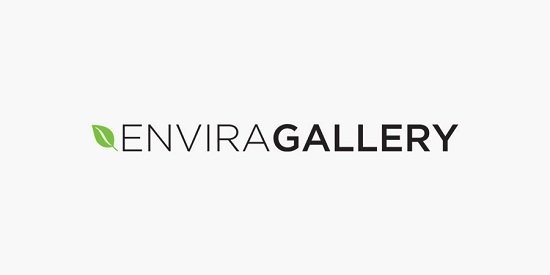 Envira Gallery is the most user-friendly photo gallery plugin for WordPress. Its user interface is very intuitive, so even an absolute beginner can create a 100% responsive gallery design without a hassle.
It also offers tons of hooks and filters, so developers can easily enhance the features of Envira Gallery.
For more details, you can read our Envira Gallery review.
Speed: We have tested the speed and performance of these three WordPress gallery plugins by using the same images without modifying the default settings. We found that Envira Gallery is the fastest loading gallery plugin by far. If you're looking for a high-performance gallery plugin for your site, Envira Gallery is the best choice for you.
Ease of use: Envira Gallery is well-known for its beautifully designed user interface. Using its drag and drop builder, you can easily upload photos, rearrange them and create a beautiful responsive gallery in a matter of minutes.
Features and pricing: You can find a free version that offers one gallery theme to play with. The price of the premium version starts from just $19. Envira Gallery also allows you to insert your galleries on posts, pages or widgets.
NextGen Gallery

NextGen Gallery is a feature-rich WordPress gallery plugin that is available as both free and paid version.
Although it has low user ratings in the official WordPress directory, it's still the most popular WordPress gallery plugin for all time with 16 million downloads and more than a million active installs.
NextGen Gallery is maintained by Imagely, the WordPress photography experts who also make Genesis WordPress themes for photographers and offer managed WordPress hosting for photographers.
For more details, you can read our NextGen Gallery review.
Speed: Speed is a big concern when it comes to NextGen Gallery. The plugin seems to use a lot of resources and slow down the WordPress admin.
Ease of use: While you can create beautiful photo galleries with NextGen Gallery, its user interface is incredibly unintuitive, which makes it hard for beginners to use.
Features and pricing: The free version of the plugin lets you create beautiful responsive galleries, and pick from a selection of lightboxes and slideshow options. For enhanced features, you can purchase either NextGen Plus that bundles 16 extensions for $47 or NextGen Pro for $67 that bundles the entire list of extensions.
Foo Gallery

Foo Gallery is one of the most developer-friendly gallery plugin available for WordPress. It offers simple user interface and its customization options are endless. Developers can easily change or override the way in which Foo Gallery works.
Speed: Just like NextGen Gallery, Foo Gallery also seems to use a lot of resources, making your WordPress site slow.
Ease of use: In terms of usability, Foo Gallery follows the similar approach as Envira Gallery. While its user interface is simple and is much better than that of NextGen, there is still a slight learning curve, especially for beginners.
Features and pricing: The Foo Gallery is a free plugin that comes with lots of gallery templates. By default, not the entire templates support responsive design. For responsive design, you'll have to choose the responsive gallery template.
Which is the Best Gallery Plugin for WordPress?
If you're looking for the fastest plugin that is easy to use and contains all the essential features you'll ever need, Envira Gallery is the best choice for you. It is 100% mobile responsive and makes your gallery load faster than any other plugin.
We hope this article helped you to find the best WordPress photo gallery for your website.