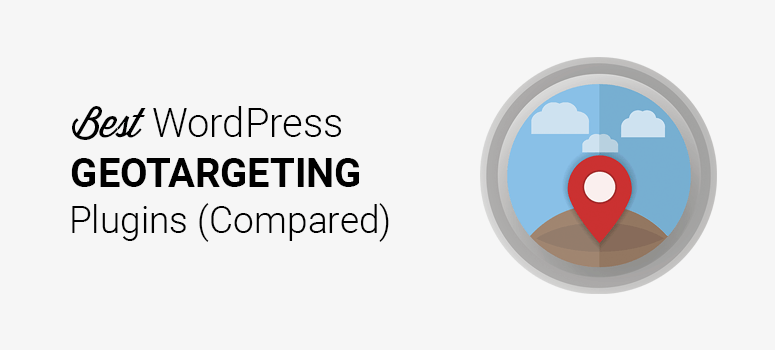 Are you looking for the best geotargeting WordPress plugins?
Most business owners are creating marketing campaigns based on the location of website visitors. This helps connect with users on a personal level and significantly increases your conversions.
And the easiest way to find your users' location is with a geotargeting plugin. These plugins also help personalize your user experience (UX) and promote your products or services.
In this article, we'll share some of the best geotargeting WordPress plugins for location-based marketing.
Best Geotargeting WordPress Plugins
Below, you'll find the top geotargeting WordPress plugins to promote your business. Each plugin offers unique features for location-based marketing and displays content to users according to their origin or country.
Let's get started.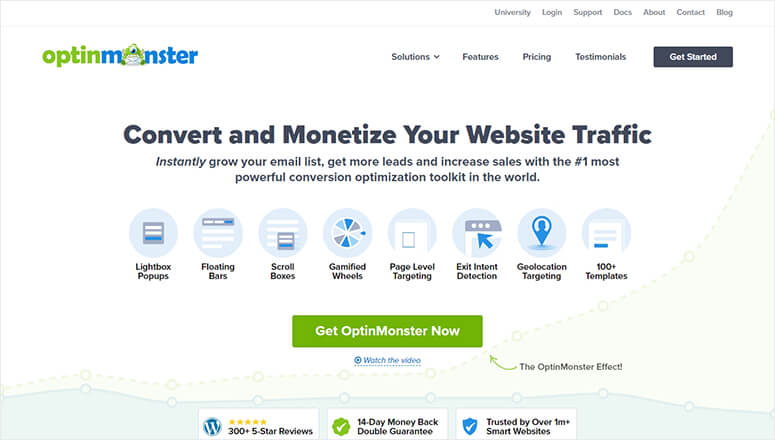 OptinMonster is the best lead generation and conversion optimization software on the market. It comes with a built-in geolocation targeting feature to display personalized popups based on the location of your users.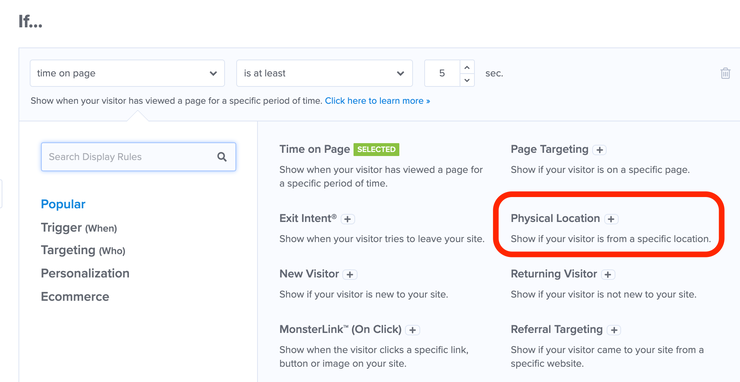 This means you'll show the right offer to the right audience and maximize your sales.
The OptinMonster geolocation targeting rule provides location-based translation to display offers in your customers' languages. This works for specific countries, regions, and cities to deliver time-limited offers and discounts.
If you're running an eCommerce store, OptinMonster gives you the power to show localized shipping deals and discounts to engage users. OptinMonter's geotargeting also allows you to offer same-day delivery for eligible customers to boost your sales.
That's because you can find users who live in a region where this is possible and present the offer exclusively to them.
With the powerful Exit-Intent® Technology, you can easily convert desktop and mobile visitors into subscribers and customers. This feature reduces cart abandonments and increases your sales so you don't leave any money on the table.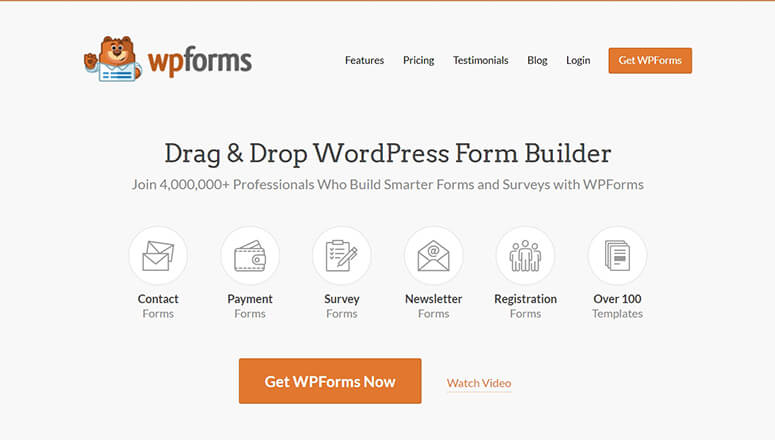 WPForms is the most beginner-friendly WordPress contact form plugin. It comes with a drag and drop form builder to create custom forms and add multiple fields without writing any code.
It has a geolocation addon that lets you collect and store the location of your website visitors with their form submissions. You can use this information to convert potential leads into paying customers.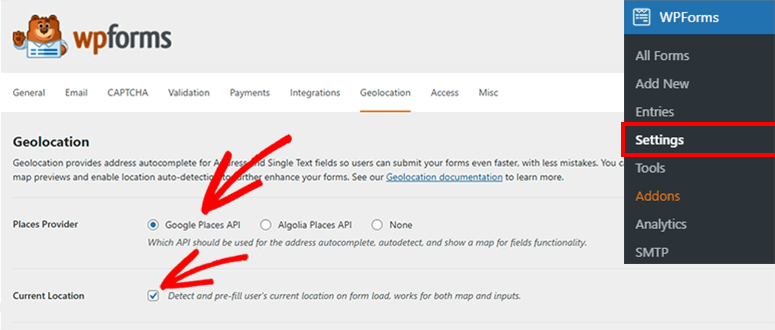 This addon requires no effort and, once activated, it automatically collects users' country, state, and city to save with their form submission. The location data helps personalize your communication with customers and build more customer loyalty.
WPForms allows you to create different types of forms, including a simple contact form, survey form, multi-page form, file upload form, user registration form, and more. It seamlessly integrates with several third-party apps for online payment collection and email services.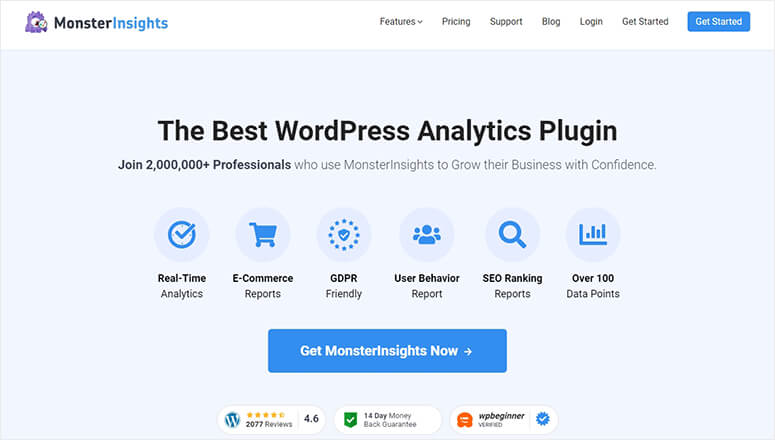 MonsterInsights is the best WordPress Google Analytics plugin to monitor real-time analytics within your website's admin dashboard. It offers eCommerce tracking, user behavior reports, form conversion tracking, affiliate link tracking, file download tracking, and more.
The plugin offers hundreds of tracking points to ensure that you collect all your customer data. That way, you'll know your audience, and you can plan your marketing campaigns based on the customers' location for more conversions.
MonsterInsights provides complete reports and email summaries in your WordPress admin dashboard. With an audience demographic report, you'll learn about the customers' country, interest, device preference, browser, age, gender, and much more to personalize your communication to boost conversions.
Plus, WPForms integrates with popular WordPress plugins, including:
All of these plugins extend your analytic and tracking options.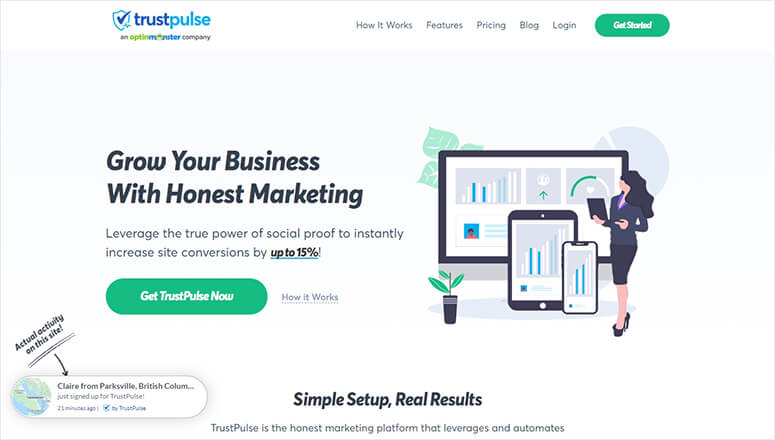 TrustPulse is the best social proof notification software to instantly increase your conversions and sales. It lets you display real-time user activity on your website, including new signups, sales, and more.
This social proof works to reassure new visitors that other people are using your services or purchasing from your website. The best part about TrustPulse is that it shows the right message to the right users, including your customers' location, to build more trust.
It's fully compatible with WooCommerce, Shopify, and other popular eCommerce platforms to show geolocation data and engage new visitors. Social proof is a smart way to motivate users to take action because other people are also doing it.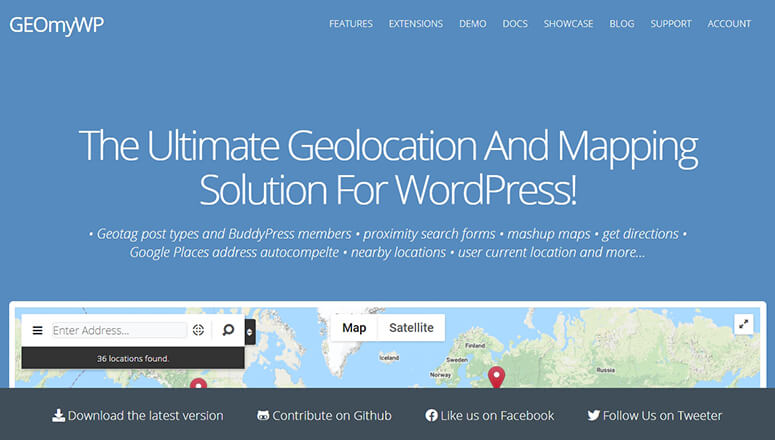 GEO My WP is the ultimate WordPress geolocation and mapping plugin. It lets you geotag your posts, pages, custom post types, WordPress forms, forums, and more.
You can add the location map to your posts using Google Maps, applying Google address autocomplete, and displaying the location's coordinates. To make things easier for your customers, this plugin lets you create proximity search forms so that users can find posts based on address, distance, location maps, and more.
It also integrates with BuddyPress to allow your members to add a location to their profiles. If you're running an online community or forum, members can find nearby users with addresses, locations, profile fields, and more.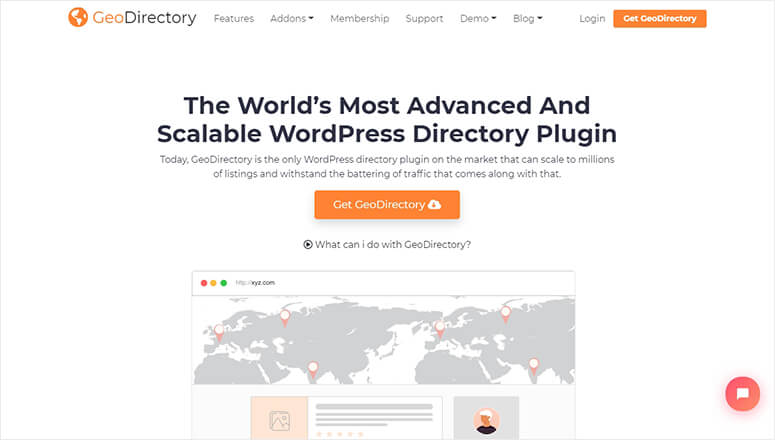 GeoDirectory is an advanced WordPress geotargeting and global directory plugin. It works with all the popular WordPress themes and page builders to create a business directory with location and addresses.
It offers a location manager feature to display global listings and allow customers to browse listings from anywhere in the world. This includes neighborhoods and nearby listings for more accurate results.
With smart location filters, GeoDirectory shows you the listings based on your current location. As a website owner, you can enable or disable any location type, country, region, city, or neighborhood.
Other features include a powerful events manager, pricing manager, advanced search engine, automated business owner claims, WordPress backup plugin integration, social sharing, spam protection, reviews, and more.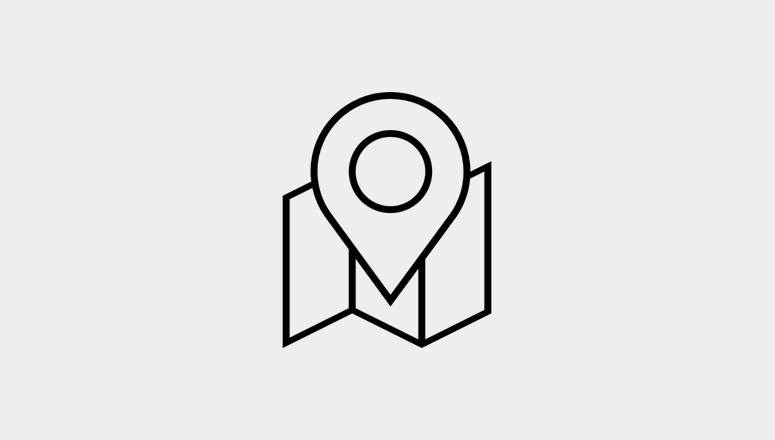 Geolocation is a free WordPress geotargeting plugin with premium-like features. It lets you display a location map on your posts and pages to engage users with your content.
Display the location or address at the top, bottom, or any custom section of your post. Your customers can hover over the address to see the exact location on a visible map. This plugin requires the Google Maps API key to function smoothly.
We hope this article helped you find the best geotargeting WordPress plugins.
You may also want to check out our guide on the best WordPress directory plugins.
These directory plugins are useful to create online business directories and engage users by letting them submit their listings to your website.