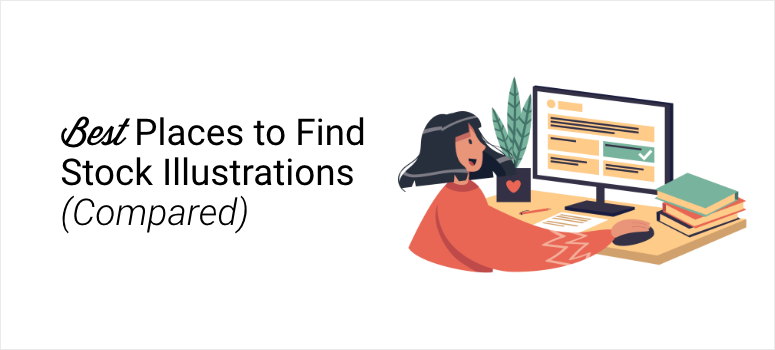 Are you looking for the best stock illustrations to use on your website? If so, you've come to the right place!
Stock illustrations are photos or images that anyone can use and add to their site's content. You can find them in reports, media, advertising, blog posts, website homepages, and more.
They're a great way to spruce up content and make things more appealing for your viewers.
That's why, in today's post, we'll share 8 of the best places to find stock illustrations that you can start using today.
But first, let's get more clarity on why you'd want to use stock illustrations at all.
Why Use Stock Illustrations?
Depending on what you want to use stock illustrations for, there are a few reasons they might benefit you.
1. Cost-Effective
Compared to custom art designs, you pay much less when you choose stock illustrations. Many websites offer them for cheap rates or even for free, depending on where you look and what you need.
2. Elevate Your Content
Reading block after block of text is boring for your site's visitors. Whether you run an online store, blog, or another type of website, users like visuals.
Adding stock illustrations spices up your content and keeps visitors engaged for longer, so you can boost your conversions.
3. Quick and Easy to Use
For custom images and illustrations, you need to wait a certain amount of time before the artist fulfills your order. But with stock illustrations, you receive your images as soon as you download them.
They save straight to your computer, and you don't need to wait at all. Plus, there'll be no "surprises" when you get the image back. What you see is what you download.
Now that we know the benefits of using stock images on your website or blog posts, let's look at the best places to find them at both free and premium rates.
Best Places to Find Stock Illustrations

Shutterstock is one of the most popular image and illustration platforms around. It's used by entrepreneurs, marketers, graphic designers, and more because it's so easy to use.
Shutterstock gives you access to 350 million images, while 118,000 new images are added every day. There's no shortage of illustrations for you to choose from, no matter what type of content you're searching for.
Simply type in the keywords of the images you're looking for in the search bar for tons of relevant results to appear. It's user-friendly, and the website is easy for both new and old users to navigate.
Shutterstock offers a free month trial when you sign up. However, subscription plans start at $29 per month and increase as you need more images.
Get started with Shutterstock today.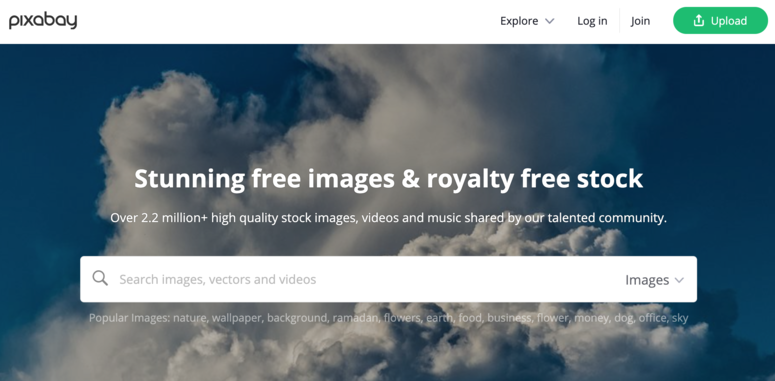 Pixabay comes with more than 300,000 high-quality illustrations for its users to choose from. It's also one of the more well-known stock illustration websites.
Pixabay is completely free, and the website is easy to navigate. It also offers videos, music, and regular images for those looking to add extra elements to their website.
The first thing you see upon entering Pixabay's website is its huge search bar.
While it provides you with a lot of options, it's important to keep in mind that others can use the same images, as well. That means if you're looking for something more custom and specific to your brand, you're probably better off going with a premium option.
Get started with Pixabay today.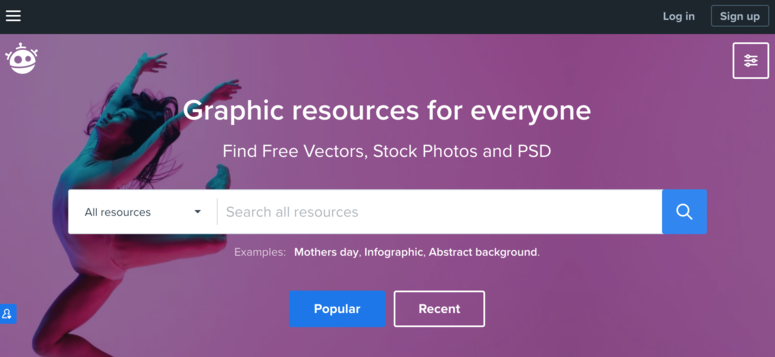 Freepik provides photos, PSDs, and vectors, so you can find pretty much anything you need for your content at no cost. You can search by popular or recent searches depending on what you're looking for so you see the most relevant results.
Freepik is primarily a free resource for all users, but it does come with premium options for those who want something more personal or branded. If you want to ensure that no one else uses the same illustrations, it's best to go with a different option or opt for a premium subscription.
The premium version comes with unlimited downloads, priority support, no ads, and no attribution required. If you have a little extra money in your budget, then Freepik is a solid option for finding high-quality stock illustrations.
Get started with Freepik today.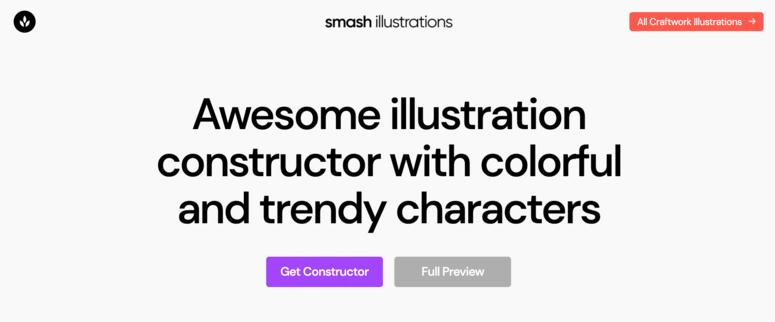 Usesmash has trendy, quirky illustrative characters for users to share storytelling and add customization to their branding. It comes with 250+ unique illustrations you can use for your website, email marketing, and more.
Usesmash has an illustrative generator that lets you take their characters and objects and place them in 20+ different scenes. With this tool, it's easy to create a story from start to finish about your brand and tell it to your audience in a creative, innovative way.
However, keep in mind that others have access to these illustrations, so you won't be the only one using them.
Usesmash's free plan does come with all these features. However, if you want more, the Pro Access plan comes with 500+ illustrations, UX and UI tools, free yearly updates, and 24/7 support.
Get started with Usesmash today.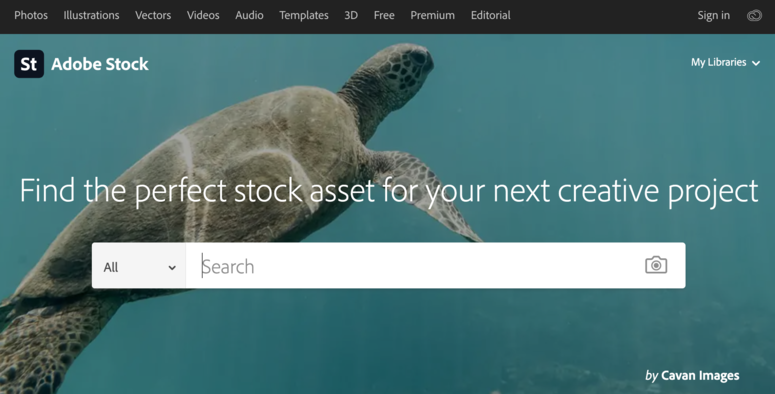 Adobe Stock comes with all the resources you need for your content, including stock illustrations, images, videos, vectors, templates, and more.
Its advanced search features and filters make Adobe Stock stand out from its competitors. With so many results in the database, it's easy to find the right illustrations for your website.
Adobe Stock comes with creative cloud integrations, so it's easy to use on any software, such as Photoshop, Illustrator, InDesign, XD, Premiere Pro, Premiere Rush, and more.
Adobe Stock's one-month free trial gives you access to 10 free images when you sign up. After that, it's $29.99 per month on an annual plan. For those that have extra to spend on their illustrations, Adobe Stock might be the perfect option.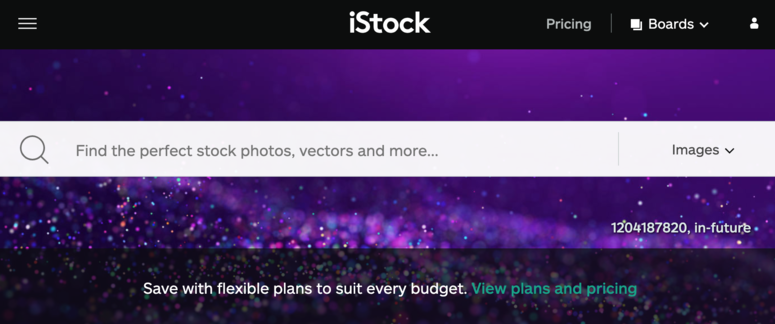 iStock by Getty Images comes with illustrations, videos, photos, and more to cater to users and their creative needs.
Choose what kind of illustrations you need by their categories, such as special occasions, science and technology, or business and finance. This makes it easier to find exactly what you need without having to browse options for hours.
iStock comes with a basic subscription plan for $29 per month and a premium subscription plan for $70 per month. The basic plan comes with only essential images, which means you might end up with the same illustrations as another brand.
The premium plan gives you access to all of iStock's images. Both plans come with a standard license with legal protection to use the illustrations.
Get started with iStock today.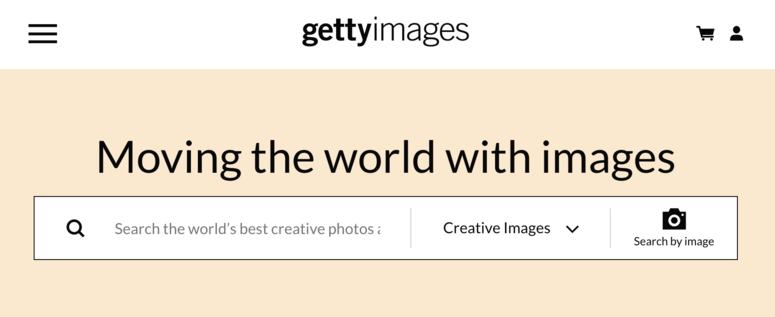 Getty Images is the bigger version of iStock and comes with the same filters and navigation options. You can search for images, illustrations, or videos based on a creative or editorial look.
You can also upload an image to find illustrations similar to it. This can greatly help brands that already have a look in mind for their business but need more content like it to match.
The main downside to Getty Images is that it can be pricey depending on how much visual content you're looking for. One small image can total as much as $175. However, buying in packs will save you money if you plan on using more illustrations.
Get started with Getty Images today.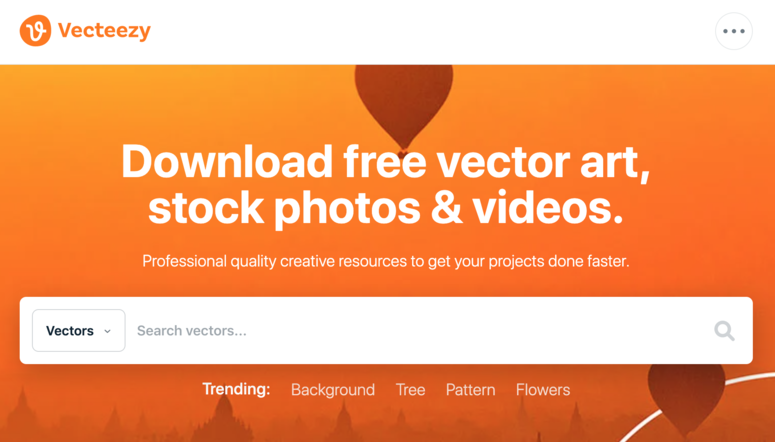 Vecteezy lets you download free vector art and illustrations, stock photos, and videos. This vector graphic community provides users with crisp, clear images that look great no matter where you use them.
Vecteezy comes with millions of free resources, simple licensing, and various pricing plans. It's a flexible solution for those in search of high-quality illustrations for their content that won't break the bank. Search various photos, vectors, illustrations, textures, and more.
However, upgrading to Vecteezy Pro gives you way more options and commercial rights. It comes with access to their entire stock library, editor access, no attribution required, priority support, and no ads.
Get started with Vecteezy today.
And there you have it! These are the best stock illustrations you can use to elevate your content.
We hope you enjoyed this article. If so, feel free to check out our list of resources on the top WordPress plugins.
It breaks down the best plugins on the market so you can choose the right ones for your WordPress site.