Do you want to resolve email issues on your WordPress site?
Maybe you want to cut down on spam emails or you want to properly configure sending emails via Gmail or Google Apps.
WP Mail SMTP can help. It knows exactly the troubles WordPress site owners face when it comes to email and helps you solve them in just a few clicks. No coding needed!
In this WP Mail SMTP review, you'll find out how this plugin can help you send emails from your WordPress site on your own terms.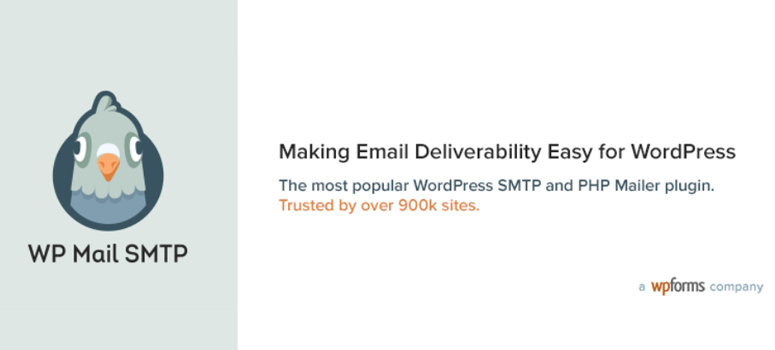 First, to fully understand how the WP Mail SMTP plugin works, we need to explain the WordPress wp_mail() function. We'll do this in the simplest terms possible.
How the wp_mail() Function Works in WordPress
As a WordPress user, you receive a lot of mail from your WordPress website.
Whenever a reader posts a comment, a post gets a pingback, or an update is ready for your approval, WordPress automatically sends an email to notify you. You might also get notification emails from your themes and plugins as well.
Behind the scenes, these emails are all sent using a built-in WordPress function: wp_mail().
The wp_mail() function uses the PHP function mail() to send emails from your website.
The Problem With the mail() Function
The mail() function is a built-in, default PHP function that enables sending emails.
It's a very simple, easy to use function, but can actually be a big problem.
The mail() function is easy for spammers to take advantage of, hijacking it to send hundreds of emails through your website.
In fact, it's so notoriously hackable that some hosts have even disabled the use of the mail() function altogether.
Why You Need the WP Mail SMTP Plugin
The WP Mail SMTP plugin works by bypassing the WordPress wp_mail() function and forcing it to use your SMTP settings. This means that you can set it to use whatever email you want, just by entering your SMTP options in the dashboard.
Because of the mail() function's vulnerability to hijacking, the WP Mail SMTP plugin can help keep your site safe. If a lot of spam emails are being sent from your website, you could get in trouble with your hosting company or get your site blacklisted.
WP Mail SMTP can also come in handy when:
your hosting company has disabled the mail() function and WordPress can't send email
your web host's settings are interfering with the delivery of mail from your WordPress site
emails sent from your WordPress website always end up in the spam folder of recipients
you want to set up WordPress to send email via Gmail or Google Apps (more on that below)
messages sent via your WordPress contact forms never reach your inbox
How to Set Up WP Mail SMTP
After activating the plugin, head over to Settings » WP Mail SMTP. You'll be asked to specify your from-email and name.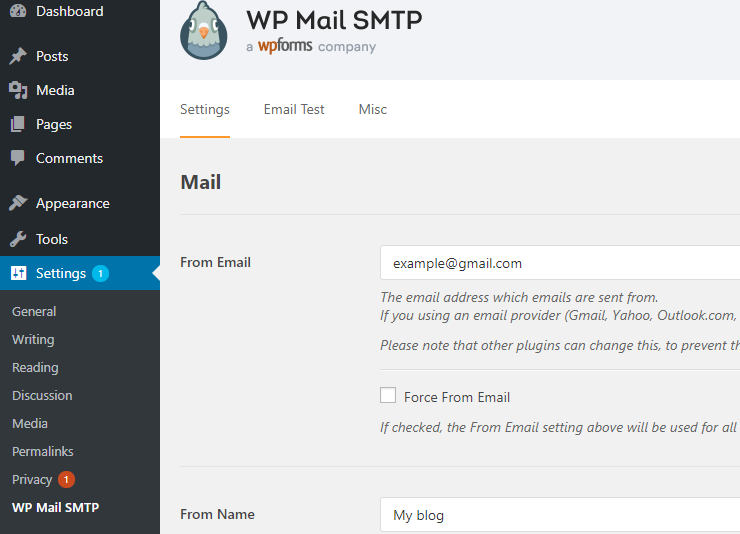 Then, you'll be prompted to choose a mailer option.
Unlike other SMTP plugins, WP Mail SMTP allows you to set up SMTP on your site using 9 different mailer options:
SMTP.com
Zoho Mail
Sendinblue
Mailgun
SendGrid
AWS
Gmail or G Suite
Outlook
Other SMTP

Though other SMTP is the least secure option, it could be the right choice for you if you need a solution that doesn't require a third-party subscription.
Once you select an option, you'll see an option with a link documenting how to configure your mailer.

You can send a test email by clicking the Email Test tab. If anything goes wrong with your test email, the plugin will give you a detailed error message you can use for troubleshooting.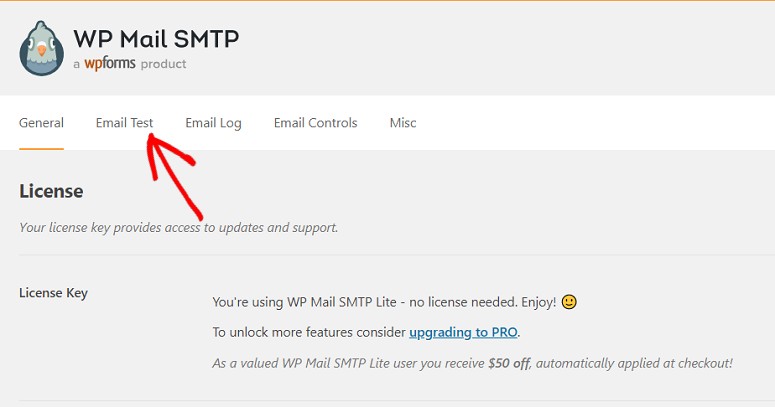 Support and Documentation
WP Mail SMTP is one of the most popular plugins in the WordPress.org directory, and is rated very highly.
After being acquired by WPForms, it's frequently updated and support is offered in a timely manner.
Documentation is limited to basic troubleshooting for the most common errors. This plugin seems to be best suited for more tech-savvy users who're already familiar with email settings.
WP Mail SMTP Pricing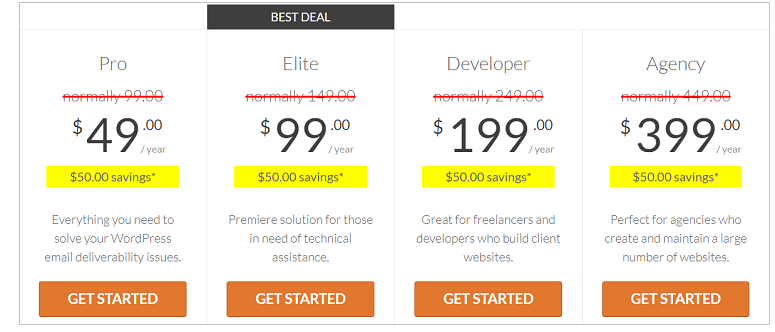 WP Mail SMTP comes under 4 different pricing plans.
Pro Plan:This plan is available at $49/year. It offers 1 year of free downloads, support and updates.
Elite Plan: You can have this plan for $99/year. This plan offers free White Glove setup and priority support.
Developer Plan: The Developer plan is available at $199/year and offers 1 year of downloads, support and updates. You can use it on upto 20 different websites.
Agency Plan:The Agency plan is available at $399/year. This one too offers free downloads, support and updates for 1 full year. You can use this license on upto 100 websites.
So depending on your requirement you can opt for the one you like the best.
You may also want to see: 8 Best SMTP Transactional Email Services Compared
Our Verdict on Using WP Mail SMTP on Your Site
With over a million installations on WordPress sites around the web, and an average 4.6 rating on the WordPress.org plugin directory, WP Mail SMTP is a good choice for most users who need to send mail with SMTP from their WordPress site.
We believe that this plugin is very helpful for any user having problems with mail delivery from their WordPress site.
We hope you like our review on WP Mail SMTP. If so, you may also want to check out our guides:
We give WP Mail SMTP 5 out of 5 stars. Here's the breakdown of our review scores:
Get WP Mail SMTP Now »