Divi is one of the most popular WordPress themes on the market. Created by Elegant Themes, one of the leading WordPress theme shops in the world, Divi is a beautiful multipurpose WordPress theme. In this Divi theme review, we'll take a deeper look at its feature and check out what all the fuss is about.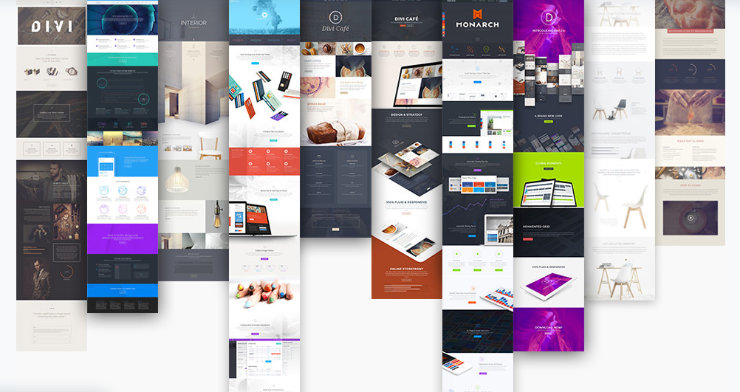 About Divi Theme
Divi is created by Elegant Themes, which is one of the best WordPress themes in the world.
Divi is included in Elegant Themes theme club membership which gives you access to 2 themes (Divi and Extra) and 2 plugins (Bloom and Monarch) for the price of a single theme. You'll also get hundreds of Divi website packs that let you quickly launch a site of any type without having to build from the ground up.
For 10 years, the company has been providing premium WordPress support for their products that power a large number of websites.
Although Elegant Themes is headquartered in San Francisco, they are a distributed workforce with over 70 employees all over the world.
Divi Theme Review: Powerful Theme Packaged With 100+ Site Packs
As a premium theme and plugin developer, Elegant Themes knows what WordPress users want from a powerful theme. They want flexibility and features packed into one nice bundle.
Divi was everything I wished for! Easy to use modules, drag-and-drop design, predefined layouts, the Customize panel and the Custom CSS box all make for an exceptionally fast, efficient way to create clean, modern sites that clients are looking for.
Let's take a look at some of the main features of Divi Theme.
Build any Kind of Website With the Divi Builder
When you purchase an Elegant Themes membership, you'll find 2 different flavors of Divi in your dashboard: Divi Theme and Divi Builder plugin.
All themes released by Elegant Themes, including the Divi Theme are shipped with the drag and drop Divi Builder that lets you easily build and customize your website.
If you want a highly customizable WordPress theme, then you can use the Divi Theme. Alternatively, if you want to use a different theme but also need a drag and drop page builder plugin, then you can use the Divi builder.
With Divi Theme Builder's default editor, you can easily drag and drop rows, columns, elements, and modules to create beautiful layouts on your own. This allows you to create a fully-customized site in no time at all, without touching a line of code.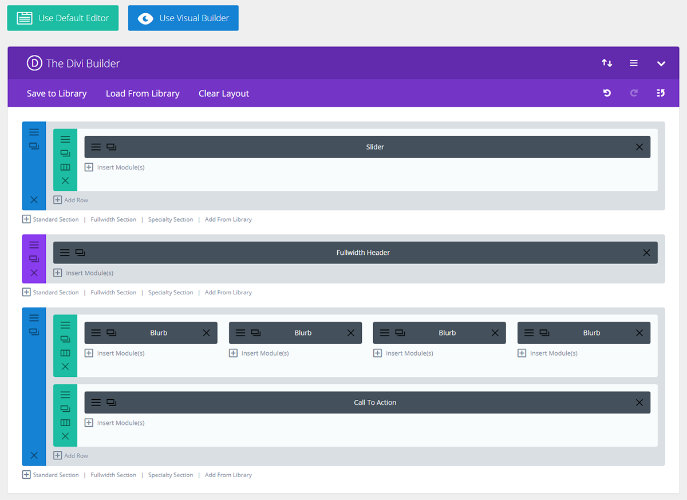 Each module in your layout can be removed or duplicated with the click of a button. The modules are also clearly labeled and color-coded so you can easily design a layout that works for your site, even if you're a beginner.
If you want to add a new section to your layout, you can do so with 1 click and then insert new modules to that section with another couple of clicks of a button.
Divi's Default Editor lets you see the "skeleton" of your website layout, it's like building blocks for your website theme. But if you prefer a theme editor that's a little more visual, don't worry, Divi offers that too, which we'll go over later.
Also check: Best Website Building Platforms
Ready to Use Layouts
The Divi Theme ships with hundreds of ready to use layout packs. These are complete designs with different layouts and colors giving you a jump start in setting up your theme. All pre-made layouts are easily and infinitely customizable.
Using a website pack is especially helpful if you don't want to build a brand new website design for your site from scratch. All you have to do is to select the right website pack from the library and import it to your WordPress and then make the necessary customization.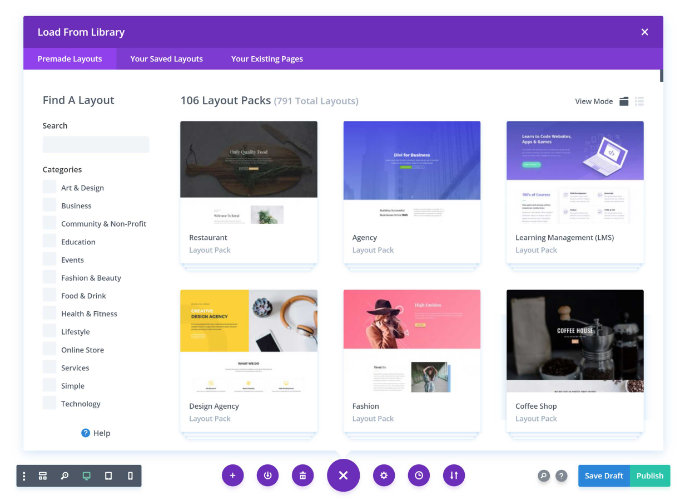 Each website pack is designed for a specific type of website and includes 7-8 pages/layouts that are suited to that particular website type. Since these layouts are pre-built, all you need to do is import the layout and add your own content.
You can browse the layouts by categories such as Fashion & Beauty, Technology, Health & Fitness, Services, and more. Or, simply search for the perfect layout by typing in your keywords.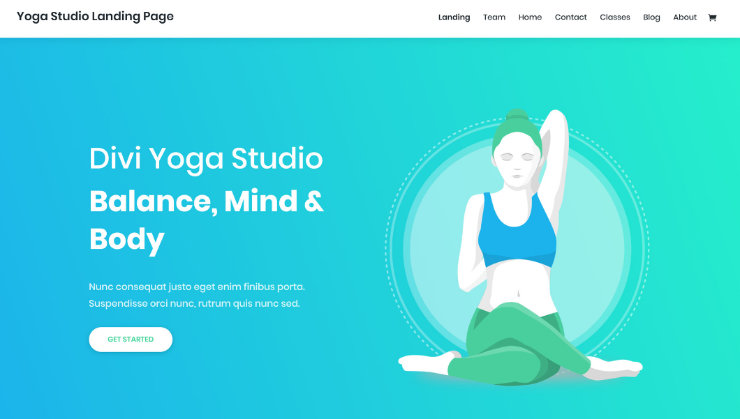 Plus, as part of the Divi Design Initiative, Divi claims they'll be adding a new layout pack every week.
With Divi Layouts, you can easily and quickly build web pages that are suited to your exact needs.
Instantly Add From 46+ Content Modules to Divi Layout
Modules are the building blocks in the Divi WordPress theme, also known as elements. There are 46 content modules that you can add to any page or layout in your theme. Content modules include slider, accordion, portfolio, call to action, galleries, videos, social buttons, and so much more.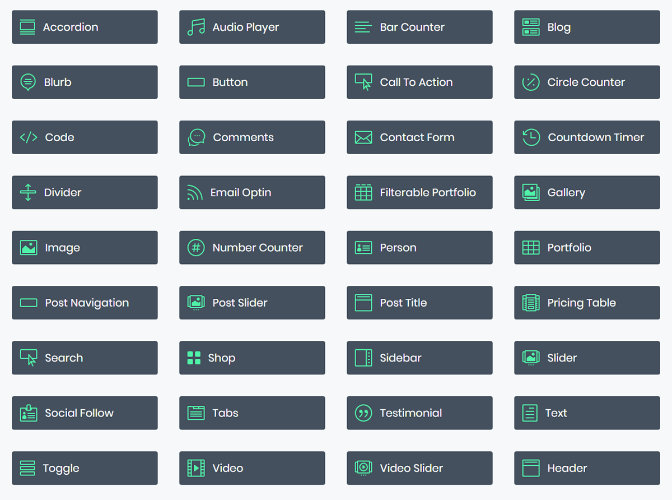 You can easily add content modules to customize your theme by simply dragging a module to a page. Alternatively, you can add it from the Live Preview by clicking on the (+) button, locating the content module of your choice, and clicking it to add it to the section.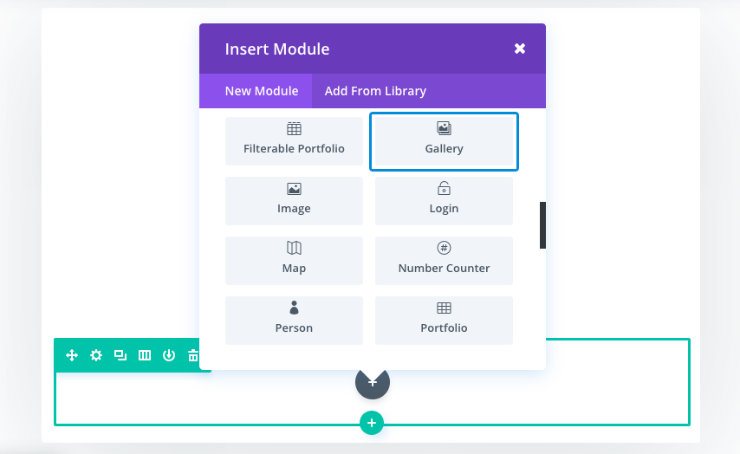 Most content modules are customizable as well, so you're not stuck with the default module style. You can choose the colors, text, sizing, image, borders, and more.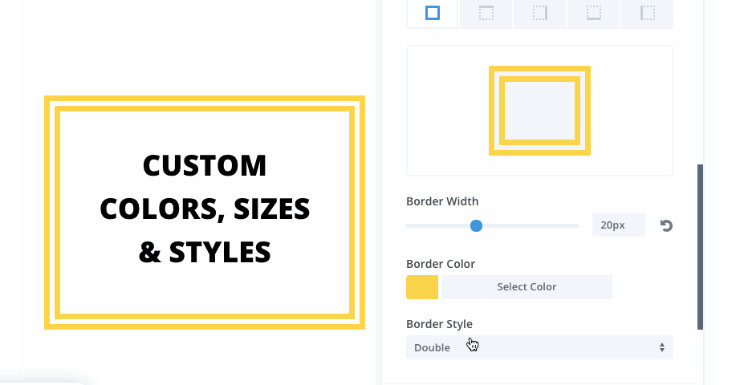 This gives you total control over how your theme looks, so you won't have a website that looks like anyone else's.
Superb Divi Feature: Live Preview Customizer
With WordPress, when designing your site, you have to click on the Preview button to open a new window to see what your site looks like. But with Divi's Live Preview, you can see exactly what your website will look like as you're building it.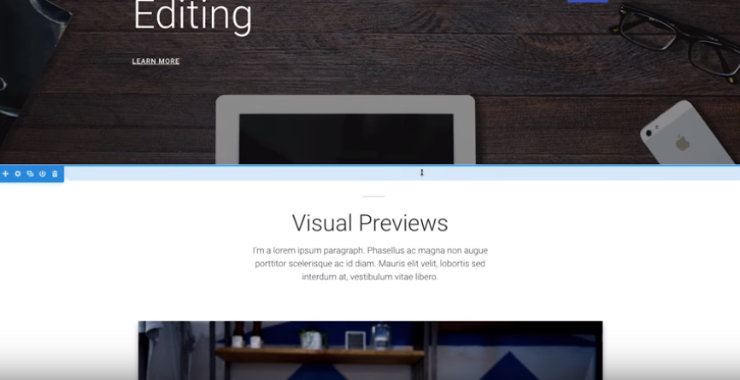 The fast and easy-to-use Live Preview customizer allows you to change colors, fonts, style, and more. There are tons of customization options
which makes it easy even for beginner users as they can see their changes right away and can undo them at any time.
Since Divi gives you the option of customizing your theme with the Default Editor or Visual Builder, you can choose which works best for you. Or, use a combination of both to build your theme exactly as you want.
Divi's Plugin Compatibility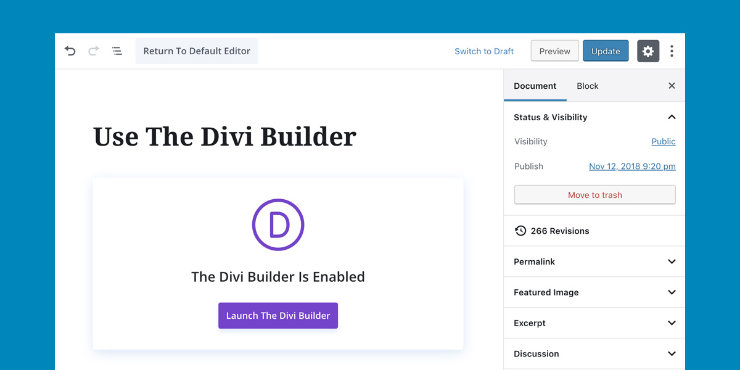 Want to start an eCommerce website? Divi also supports WooCommerce, one of the best eCommerce plugins on the market, right out of the box.
With a Divi online store layout and the WooCommerce plugin, you can quickly build the online store of your dreams. Your online store will look incredible on all devices and you can still use your Divi theme to create different sections of your website. Their online store layouts also come with all of the pages you need to sell your products including a cart page and checkout page.
Divi shop page layouts also come pre-built with shop modules so you can easily organize your products into categories like featured, on sale, and more.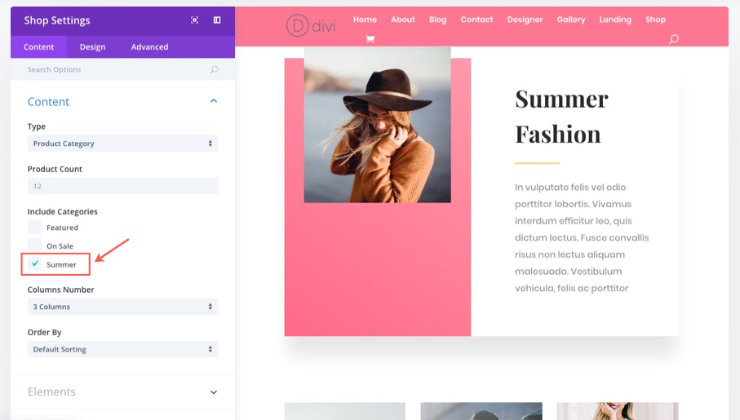 In addition, Divi comes in 32 languages with RTL support. Translations include both the backend and front-end of your website. It also supports WPML so you can create multilingual websites with the same incredible theme.
Sucuri Safe Theme
A security vulnerability in a WordPress theme or a plugin can compromise the security of your website.
The code behind the Divi theme is audited by Sucuri, one of the leading web security firms in the world. After careful study of the code, the Sucuri's security experts gave Divi their safe theme seal.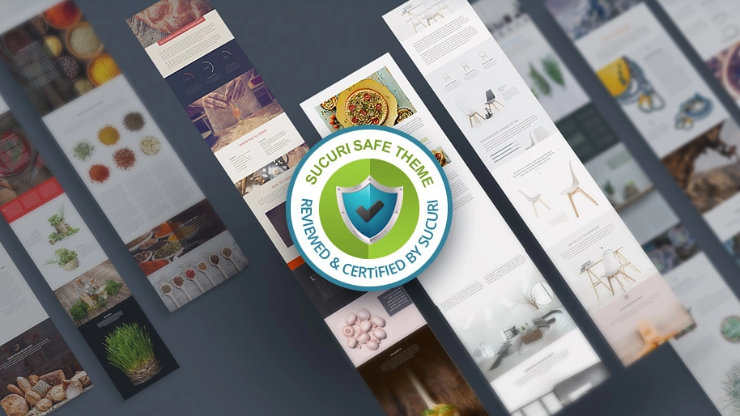 It is the opinion of the review team that this theme was developed extremely well and as such, the Divi Theme is deserving of the Safe Theme seal. No significant issues were identified during the vulnerability assessment. No issues were identified in the code audit
Divi Pricing
Divi offers 2 different pricing plans: Yearly Access and Lifetime Access. You can pay $89 per year, which is their most popular plan, or a 1-time price of $249 to get lifetime access and updates. Both plans give you access to all themes (Divi and Extra) and plugins (Bloom and Monarch), theme updates, premium support, and unlimited website usage.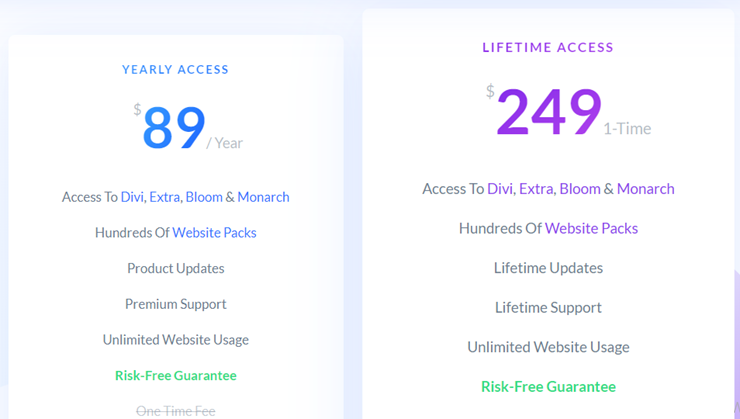 There's a 30-day money-back guarantee on all plans.
Divi Customer Support and Documentation
When you purchase Divi by Elegant Themes, you get complete access to the extensive documentation, support forums, and their awesome support team.
Elegant Themes has a well-trained staff of professionals who are always available to help with your theme questions.
In addition, Elegant Themes also runs a helpful blog that includes tutorials and guides with easy-to-follow steps and screenshots to help you learn how to do anything and everything with Divi.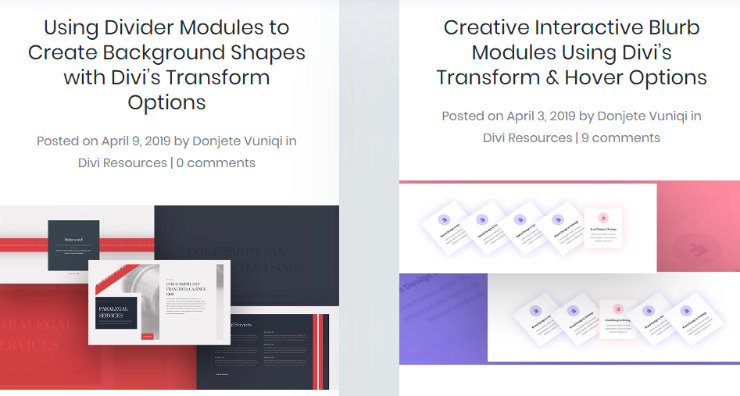 Their support license also allows you to install Divi on as many sites as you want. You can even use it to build client sites.
Technical support is only offered via ticket based emails.
How to Use Divi?
Divi is so easy to use. We'll do a quick tutorial below.
Once you install Divi on your WordPress site, inside your page/post editor you'll see a Use the Divi Builder button.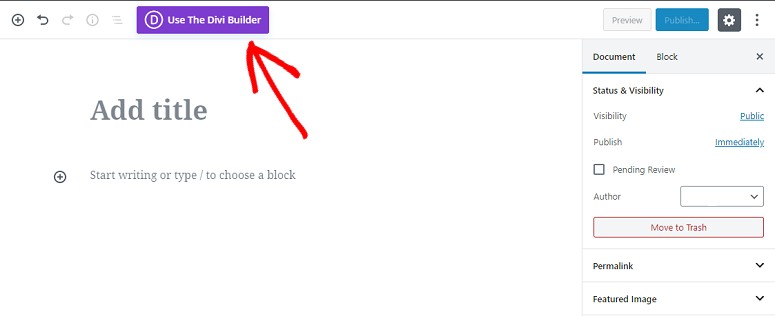 This will take you to a new screen where you can create a custom design from scratch, use a pre-built layout, or clone an existing page.
With premade layouts, you get access to the library of layouts that are pre-built for you: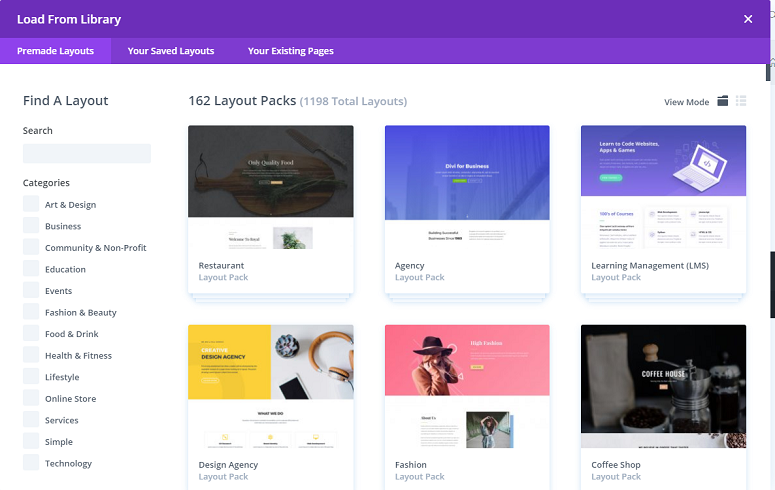 Once you select a layout, you can start customizing your layout. You can add new rows and modules.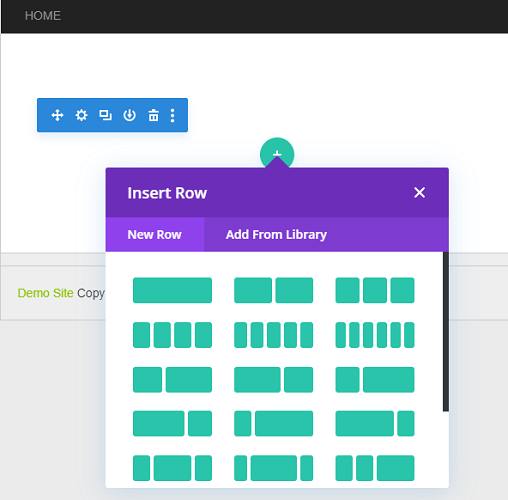 Then you can customize them. So for instance, to customize the text module, just double click on the text module and click on the settings icon. You'll see a small popup window appear with different customization options.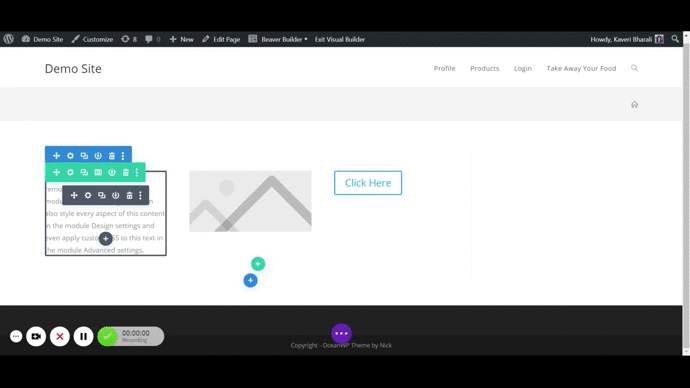 You can use them to work on how you want your text to appear. You'll have 3 tabs here:
Content: Add text, change headers, add links to your text, change the background, and more.
Design: Change headings, add spacing, borders, animations, and more
Advanced: Add your own CSS ID and Classes, as well as custom CSS
Once you're done creating and customizing your page, Divi lets you check how it would appear on different screen sizes. To check the responsiveness of your layout, click on the screen icons on the lower left side of your screen: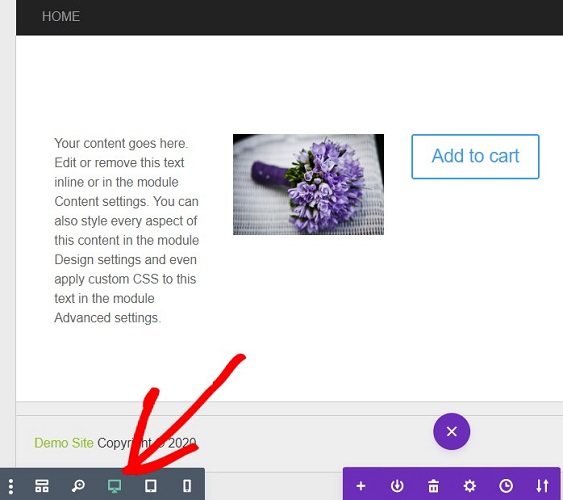 When everything is ready, and you're sure you want to publish your page with the layout you've created, click on the Publish button on the bottom right corner of your screen: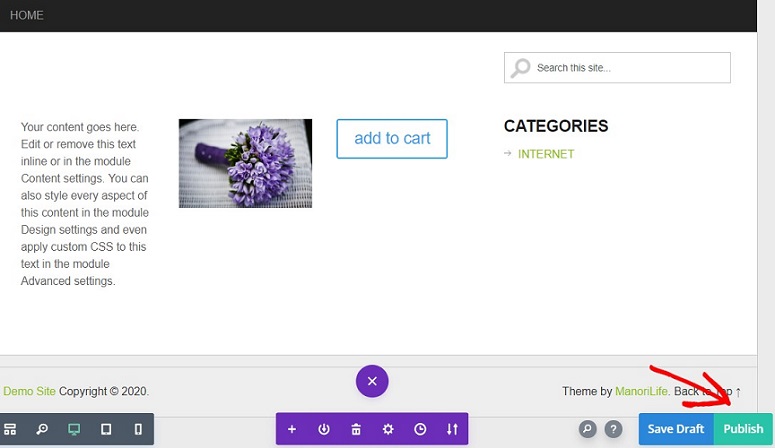 Your page will be live as soon as you hit the Publish button. That's how simple it is to use the Divi Builder to create your layouts.
Our Verdict on Using Divi Builder and Divi Theme
We carefully examined the incredible features offered in Divi. After test driving it for a while, we found Divi to be an excellent choice for
People who need a theme that comes with hundreds of built-in demo sites, so they can build a stunning website from one of them without having to hire a developer
Agencies who want to quickly build a theme for their clients
Freelance designers who want to rely on a single platform for creating websites for their clients
Divi also has a learning curve to it. It may not be the right choice for you if you're after lightweight WordPress theme options.
The Best Divi Alternative
For those who want a WordPress theme that ensures better site speed and SEO rankings, we have a great alternative i.e. SeedProd.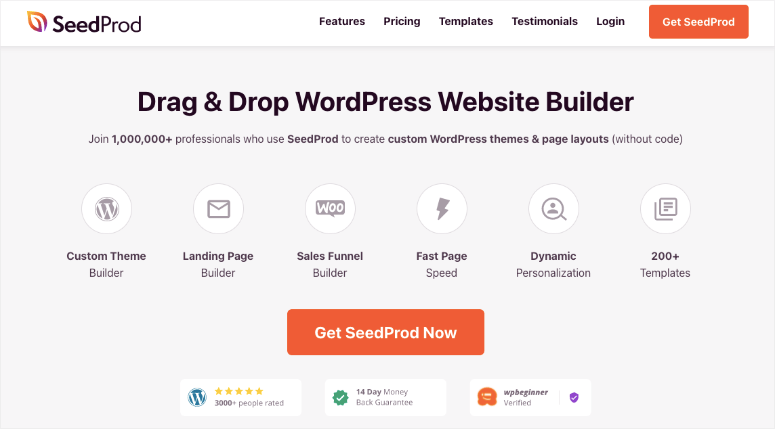 SeedProd is a powerful website builder for WordPress sites. It offers a user-friendly drag and drop editor that lets you create any type of theme without having to touch a line of code. You can edit your design in real-time so you'll see exactly how your website will look when it's live.
It comes with beautifully designed themes so you don't need to build a theme from scratch. The builder interface is so easy to use with tons of options to customize the theme elements and change the layout as you like.
Moreover, SeedProd gives you 80+ page blocks that help you boost your conversions. You can add elements like countdown timers, contact forms, social profiles, testimonials, and much more.
Now SeedProd is more than just a WordPress page builder. It lets you enable coming soon and maintenance mode for your WordPress website in just one click. This helps you set up your site and keep your visitors updated about the progress with ease. There are options for custom 404 and WordPress login pages as well.
Some of the highlights of SeedProd are:
Visual editor
9+ theme kits and 150+ page templates
Responsive theme designs
Unlimited custom theme template creation
WooCommerce support for shopping carts and checkout
Domain mapping for landing pages
Live previews and layout navigation functionality
Email opt-in countdown timers and more
Social media icons for social sharing
Color schemes and font combinations
SeedProd's ease of use makes it perfect for beginners, bloggers, and even seasoned developers.
For more details, you can check our complete SeedProd review.
If you enjoyed our Divi review, you might want to check out our Beaver Builder, review on WP Bakery Page Builder and Elementor as well.
Get Divi Now »
See Divi Coupon »