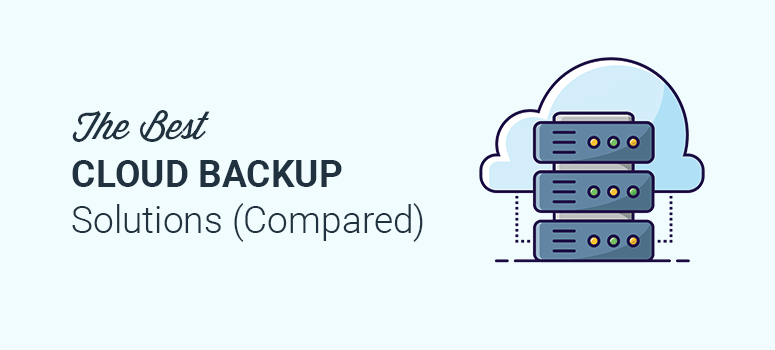 Are you looking for the best cloud backup solutions?
Backups are necessary to keep your website secure from any data losses. The modern way to protect your data is to create backups on the cloud. That way, you can access the backup from anywhere and restore your website quickly.
Manual backups on your computer are static, and you can restore the website from that specific computer only. In comparison, cloud backups are more secure and easily accessible for you and your team.
In this article, we'll share some of the best cloud backup solutions for small businesses and eCommerce stores.
Best Cloud Backup Solutions for Small Businesses
Below, you'll find the top cloud backup solutions to add, manage, and restore backups for your website. Each platform has a unique set of features for backup management.
Let's get started.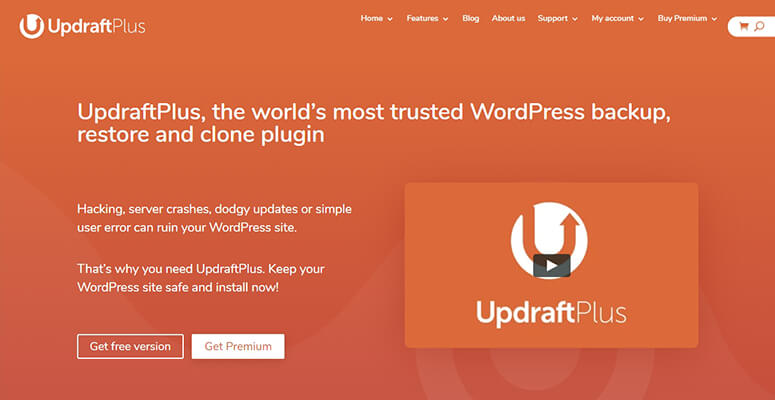 UpdraftPlus is a popular WordPress backup solution on the market. It lets you restore your website in case of a hack, server crash, the infamous "white screen of death", or any other issue.
UpdraftPlus has a simple and intuitive interface to create backups and restore your website in a single click. You can manually create backups or schedule them for a specific time on a daily, hourly, weekly, or monthly basis.
UpdraftPlus has incremental backups to only upload the changes instead of running a complete backup. This saves you time and your server resources. The backup also includes non-WordPress files and databases.
This plugin seamlessly works with WordPress multisite networks, too. If you plan to update your WordPress version, plugins, or themes, it automatically backs up your website to ensure that you don't lose anything.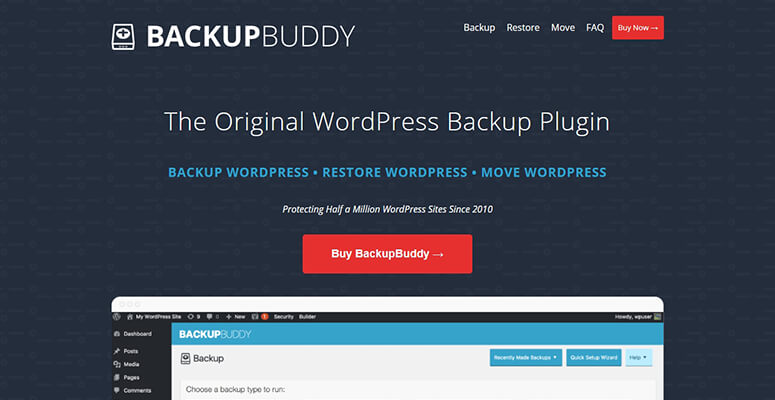 BackupBuddy is a premium WordPress backup plugin for a complete website backup, including files and databases. It offers automated and scheduled backups on the cloud.
You can customize the backup contents to avoid full backups every time. BackupBuddy integrates with popular cloud platforms like Dropbox, Google Drive, Amazon S3, and more.
This plugin sends alerts and notifications when your backup is complete or when a backup requires attention. All backups are easy to restore within your WordPress dashboard. It also has a tool called ImportBuddy for the restoration of your website to a previous backup.
BackupBuddy Stash Live is an ultimate cloud-based WordPress backup solution. It tracks changes on your website in real-time and updates the backups automatically. Plus, it works with all other BackupBuddy tools.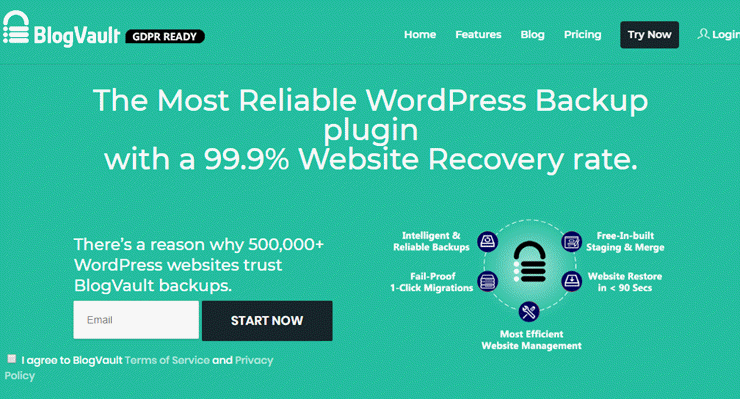 BlogVault is a reliable WordPress cloud backup plugin. It provides secure cloud backups, built-in free staging, bulk website updates, and more.
It has incremental backups to save your server resources. With free offsite storage, you have 24/7 access to backups. It also creates a complete changelog to let you know about the problems in your backups.
The plugin supports multisite networks. And it works with WooCommerce to backup all orders, provides data protection, creates custom table backups, and more. You get full 365-day backup archives to restore any backup quickly.
When it comes to restoration, BlogVault has the fast restoring option without breaking anything. It lets you perform full website restorations from 90 days of archives. The settings are easy for beginners who don't have any technical knowledge. BackWPup is the perfect WordPress cloud backup plugin to automatically create and restore backups. It encrypts the backups to keep them secure from hacks and attacks.
The plugin offers complete database backups, file backups, plugin backups, and more. It connects with Microsoft Azure, S3 services, Dropbox, Google Drive, Amazon Glacier, Rackspace, OneDrive, and other cloud solutions for backup management.
You can also back up the complete website on your devices or network. Plus, it has several other backup options, including FTP and SugarSync. BackWPup makes it easy to restore the fully encrypted backups in 1-click.
Finally, BackWPup has multisite support to backup multiple websites on the same network. Moreover, it creates a log and sends alerts to your email about the changes in automated backups.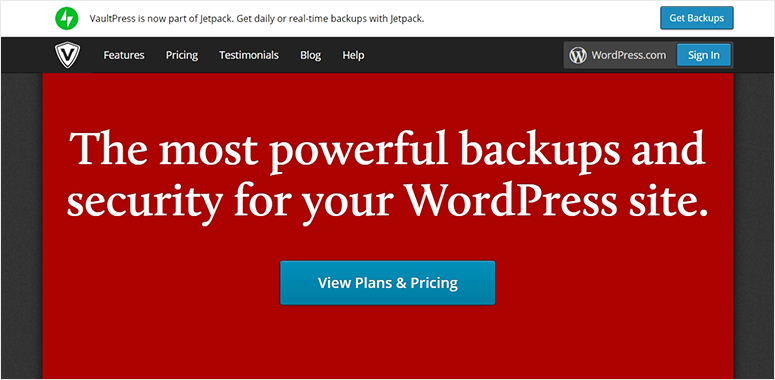 VaultPress is a powerful WordPress backup plugin by Jetpack. It creates automated backups and stores them on the cloud in real-time.
If your website crashes for any reason, VaultPress makes sure to restore the complete site to its original state. It doesn't require any communication with your web hosting company and takes care of the restoration itself.
VaultPress also offers other tools, including site migration, file scanning, file repair, spam defense, and more. It's an all-in-one solution to keep your website live and protect from security threats.
And that's it for now! We hope this article has helped you find the best cloud backup solutions for small businesses.
You should also check out our guide on how to restore a WordPress site from a backup.
This will further help you understand how restoration works so that you can select the best cloud backup solution for your website.