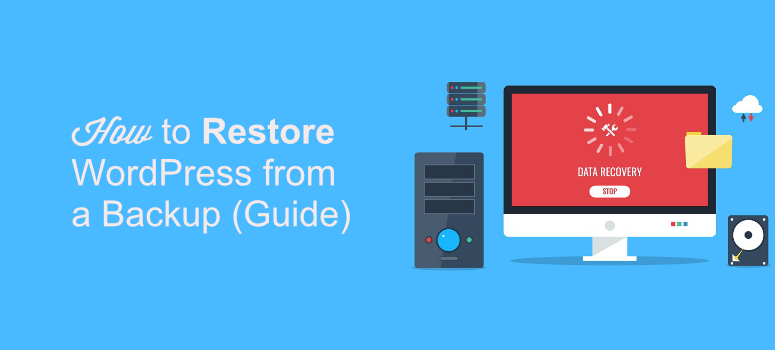 Do you want to know how to quickly restore website data, so you're never left scrambling to get back what you've lost?
Technical errors can strike at any time, resulting in the loss of some or all of your site's data. There's nothing worse than frantically struggling to recover what you'd spent hours building in the first place.
But, luckily, there's an easy way to prevent this from happening!
The best way to deal with these situations is to back up your website regularly and stay prepared. Then if you lose your site data for any reason, you can easily restore your backup and restart your business where you left it.
In this tutorial, we'll teach you how to restore WordPress data from a backup. To do so, we'll cover 4 different methods:
But before that, let's have a quick look at different reasons why you might need to restore a backup version of your WordPress site.
When to Restore Wordress from a Backup
There are several situations when backup files can come handy. If you have a backup ready, it's easy to restore your lost data when you find yourself in one of the following situations:
Server Outages: No web hosting company in the world can offer 100% uptime and reliability. Sometimes when the server goes down, web hosting companies may fail to retrieve your data. But if you have a backup, you can easily restore what was lost and have the most recent version of your site.
Hacked Sites: WordPress is the most used content management system for publishing content, which means it's frequently targeted by hackers and spammers. If your site gets attacked by either of these, you can get your website restored once you get the malware, backdoors, and viruses removed from your server. Also check out our detailed guide on WordPress website security.
Human Error: Sometimes you may end up deleting important files from your site by mistake. And this actually happens more often than you'd think. Backups can be a lifesaver if you've accidentally removed important data from your site.
These are just a few examples of when you'd want to have a backup ready to restore lost files. There can be many other reasons.
But whatever the situation may be, restoring your website data is possible only if you have a backup version of it. Whether you run a website with tons of traffic or get just a few visitors per month, it's important that you invest in a good backup plugin and run timely backups to protect your data.
With that in mind, let's check out how to restore WordPress from a backup.
Method 1: How to Restore a WordPress Site from Your Dashboard
This method is the easiest way to restore your WordPress site from a backup. And the best part is that you can do it right from your WordPress dashboard with just a single click.
So if you still have access to your WordPress dashboard, try this out.
You can begin by logging into your WordPress dashboard. Now go to Updates. Here you'll see an option called Re-install Now button. Click on it.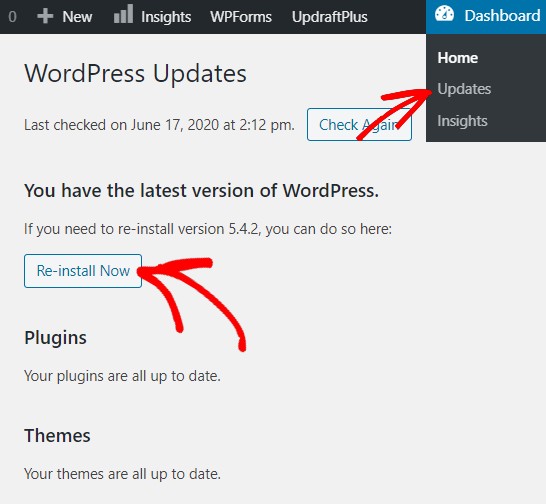 WordPress will take just a few seconds to re-install its latest version for you. Once that's done, you can have a fresh version installed. By doing this, you're manually running the update process that WordPress performs from time-to-time.
Method 2: How to Restore a WordPress Site With a Plugin
This method will work only if you've already installed a backup plugin on your site. There are a number of good backup plugins that you can choose from.
And if you've never installed a plugin before, don't worry. Just read our helpful guide on how to install a WordPress plugin.
Again, you have many options for a WordPress backup plugin, but we highly recommend you try Updraft Plus.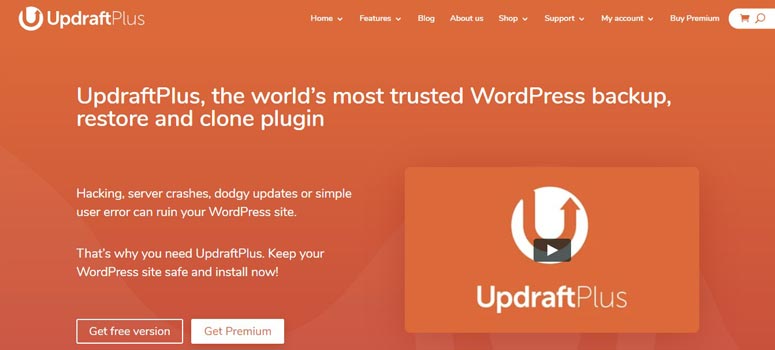 UpdraftPlus is a powerful backup plugin that will create a complete backup of your site, store your data in the cloud, and restore all your WordPress files and databases with just 1 click.
It also offers various addons with more advanced features like cloning and migration, non-WordPress files backup, and more. Read our review on UpdraftPlus to learn more about this plugin.
If you've already installed and activated the plugin, here's how you can backup your website with Updraft Plus.
Go to Settings » UpdraftPlus » Restore/Backup on your WordPress dashboard.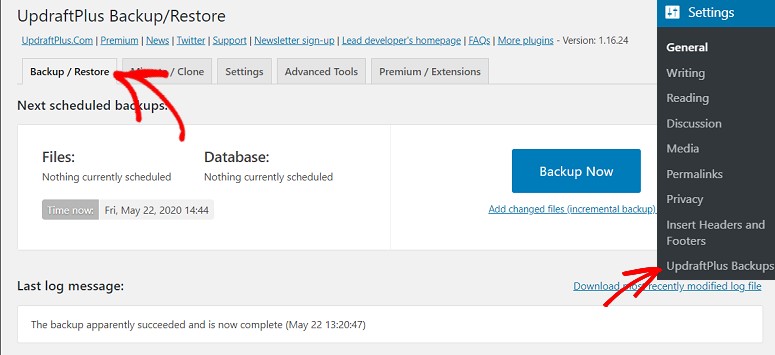 Now scroll down to find the Existing Backups section. Here you'll see an option called Restore. Click on that.

This will take you to a new screen where you can select the components that you want to restore. Depending on your requirements, choose the components you need by checking the boxes next to it.

When you've done that, click on the Next button. Wait for the plugin to process the backup. Now click on the Restore button again.

UpdraftPlus will now fetch your backup files from the remote location and start restoring your site from the backup.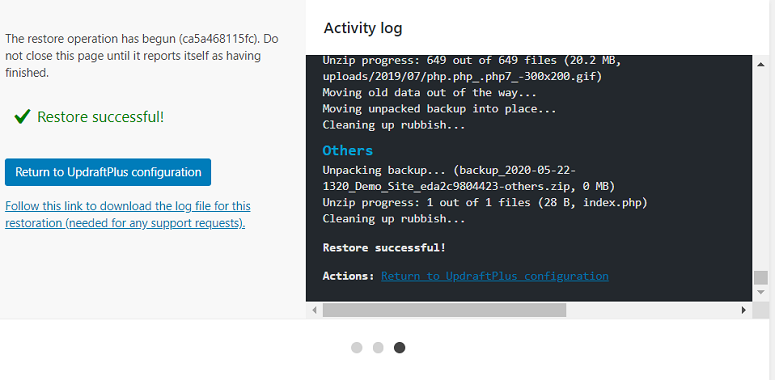 And that's it! Your backup has just been restored, and the crisis has been averted.
Method 3: How to Restore a WordPress Site via cPanel
In this method, we'll show you how to restore your backup from the cPanel of your web host. But depending on your hosting company, the process may slightly vary.
For the sake of this tutorial, we'll show you how to do it from the cPanel of Bluehost.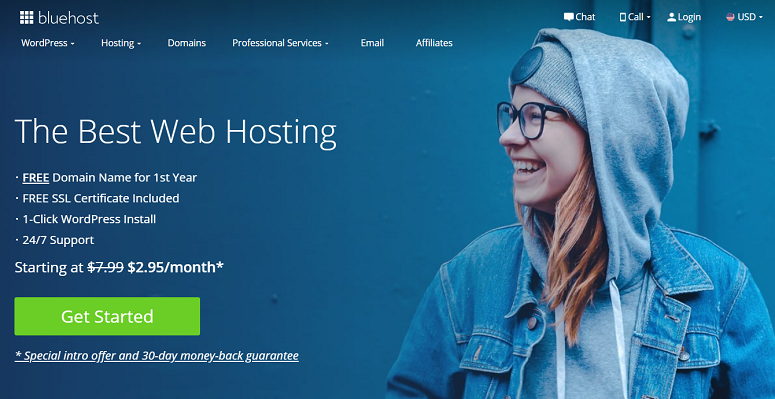 Bluehost is one of the most popular web hosting service providers that offers great performance, top-notch support, and excellent uptime. If you want to know more about Bluehost, read this detailed review.
To restore your backup from the Bluehost cPanel, log into your Bluehost account. Now scroll down to Files. Here you'll see an option called Backup. Click on it.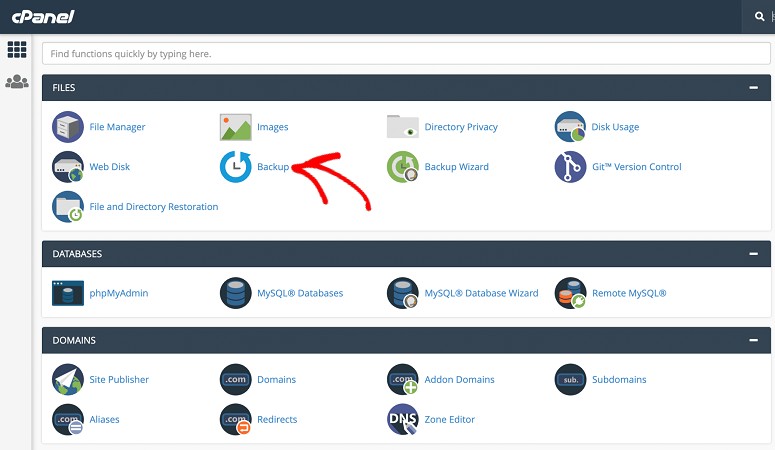 This will take you to a new screen where you'll find an option labelled Restore a MySQL database backup. Under this, click on Choose File. You can now select your *.sql file backup/export and click on the Upload button.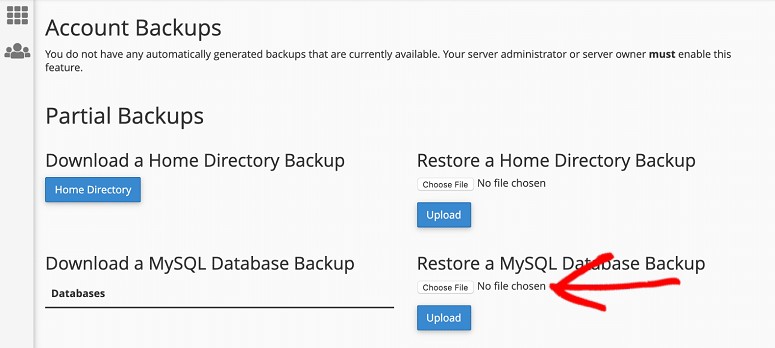 Your backup will now be uploaded and you'll have your lost database back.
Method 4: How to Restore a WordPress Site via SFTP
This method comes handy if you fail to gain access to your WordPress dashboard for various reasons. To use this method, go to WordPress.org and download the latest version of WordPress.
To do so, click on the Get WordPress button on the top right corner of your screen.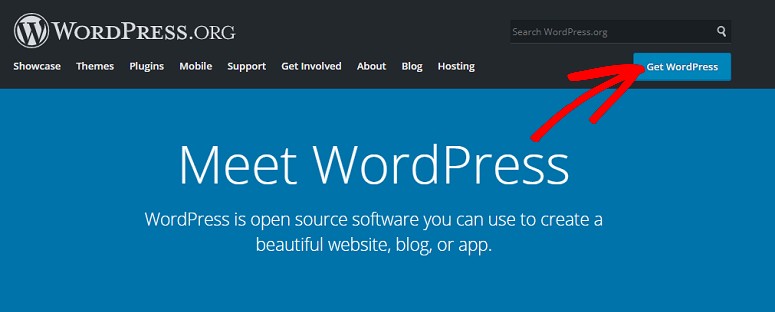 You'll be on a new screen where you'll see the download option. Click on it.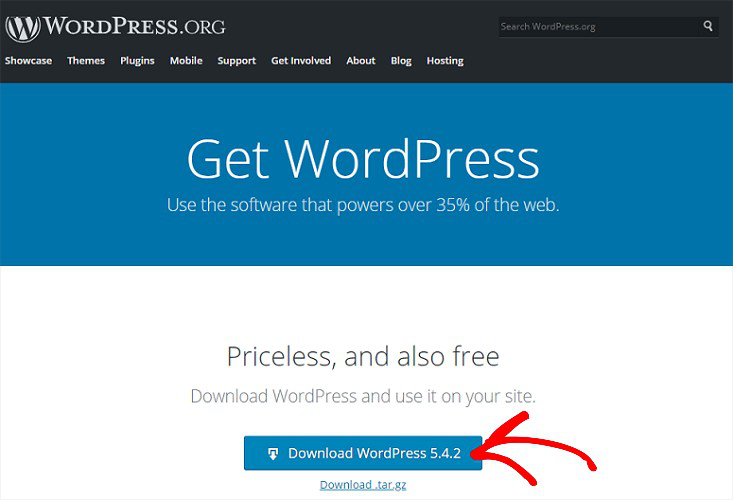 You'll now have a zip file downloaded to your computer. Extract all the files from the folder. Then, delete the folder labeled wp-content.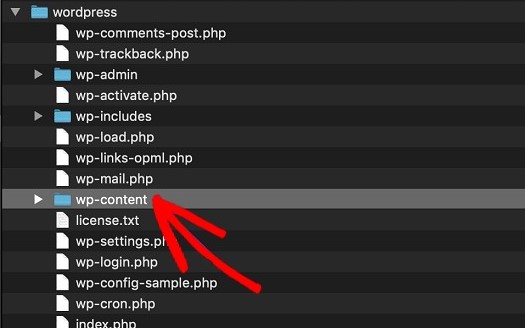 Now connect to your host using SFTP. Here you need to upload the files that you've just extracted to the folder where WordPress was originally installed. You can find this folder under the Public_html.
Then, you'll see a message on your screen saying Target File Already Exists. On the right side under Action, select Overwrite and click on the Ok button.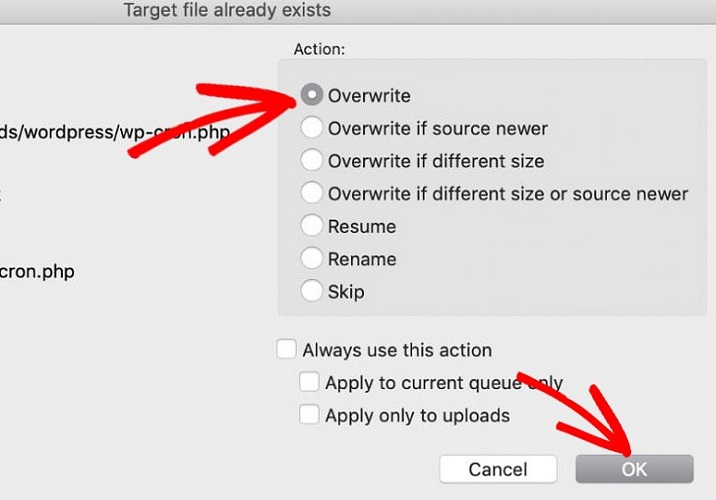 This process will overwrite all of the core WordPress files. In doing so, it won't affect your themes or plugins. Once the process is completed, your WordPress core files will be freshly installed.
We hope this article is helpful to you. If so, feel free to pass it on to a friend who may find it useful, too.
We should mention that one way people tend to lose important data from their WordPress site is by experimenting with new features. Site creators will add elements to their site's code that can have a negative impact on their entire website.
If you want to know how to experiment safely with your website so you don't lose any important data, you may want to check out best staging plugins for WordPress.
Those will help you work on your website while reducing the risk of losing any data in the process. If you do lose some data, though, you now know how to recover it in just a few minutes!