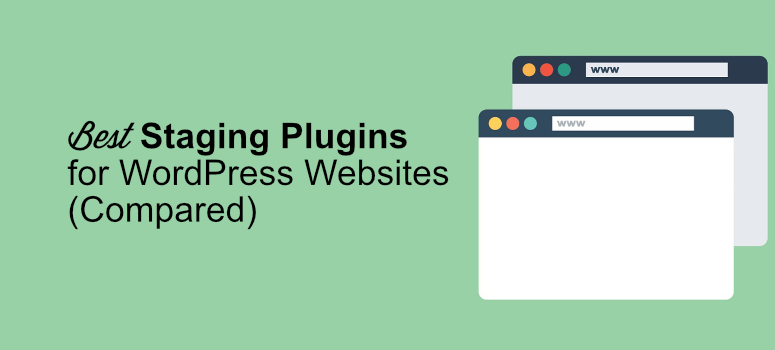 Are you looking for a good staging plugin to test your experiments before it goes live?
A staging site is a replica of your website where you can experiment with new features, plugins, and updates before you push them to your live website. That way you can find and fix bugs without having to worry about breaking your live site and losing traffic.
But before you dive in and start using a WordPress staging plugin, double check with your hosting provider and see whether they offer a staging site feature.
That's because a staging plugin will only have limited control over your hosting server, so chances are it won't give you the best possible results. On top of that, some plugins host your staging site on their own server. If you're concerned about your privacy and data protection, you better off sticking to your hosting provider's staging feature.
In this article, we'll show you some of the best WordPress staging plugins that make it easy to set up a staging site.
Choosing a WordPress Staging Plugin
When choosing a WordPress staging plugin, you want to make sure it lets you create a staging site without coding or technical knowledge.
Most plugins will let you set it up with just a few clicks. You can also look for the merge feature which will let you push your staging changes to your live site. That way, you don't have to replicate the changes on your live site.
Now let's take a look at the top picks of staging plugins for your WordPress site.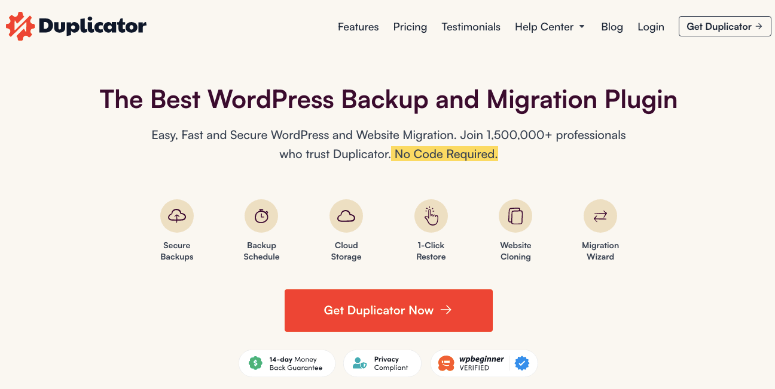 Duplicator Pro is the best backup and migration plugin for WordPress. It lets you clone your website with ease.
Duplicator makes it really simple to create a package of your site that you can use anywhere you want – on a sub-domain, a local WordPress installation, and so on. You can use the cloned site to test out new changes, plugins and themes.
When you're happy with your changes, you'll want to run an on-demand backup so that you have the latest copy of your site. Then you can go ahead and make the changes you need to your live site.
Duplicator makes it easy to migrate your site between servers as well. It supports large sites and multi-site networks as well.
Apart from creating staging sites, it also offers several other features like auto database creation, limiting your backups, email notifications to inform you about any duplication problem, etc.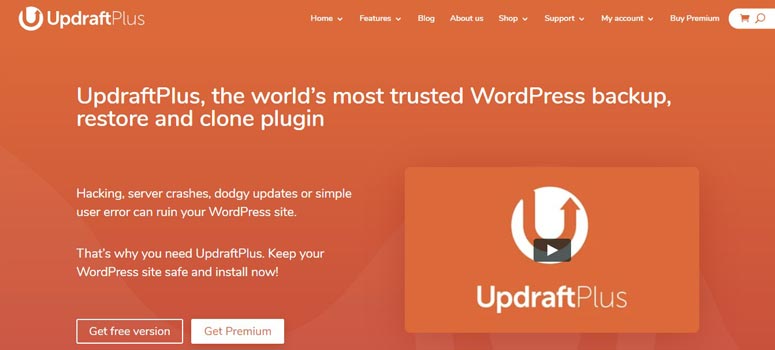 UpdraftClone is a popular staging plugin offered by the popular backup plugin, Updraftlus. It works on a token system where it costs tokens to create a clone and keep the clone live.
With this plugin, you can create a sandbox instantly and directly from your UpdraftPlus plugin.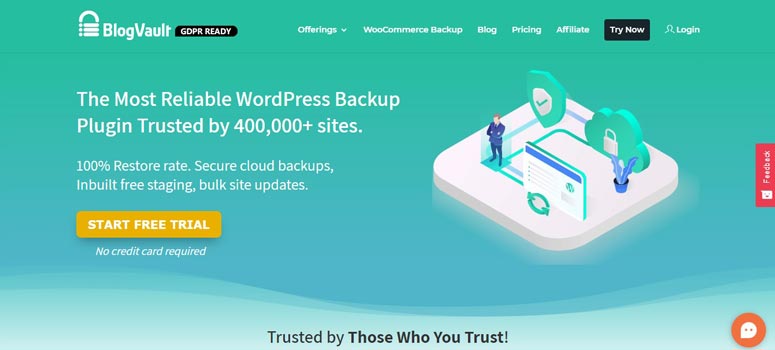 BlogVault is mainly a backup plugin that also provides you with staging option. This plugin works on any host and is quick enough to identify the changes you make through its changelogs.
The staging runs on their own cloud servers and offers a one-click option to merge your changes with the live site. Staging your site costs you no additional charges. Rather you can also use its other features like site migration, WooCommerce backups, restores, etc.

WP Staging Pro is a powerful cloning and migration plugin for WordPress that lets you create your staging site with just a simple click. Once you're done experimenting with your changes, it lets you push all your changes to the live site without any hassle.
It also lets you authenticate your users who can work on the staging site. This is a great option to keep your live site safe and ensure no one pushes your tests to your live site without your consent.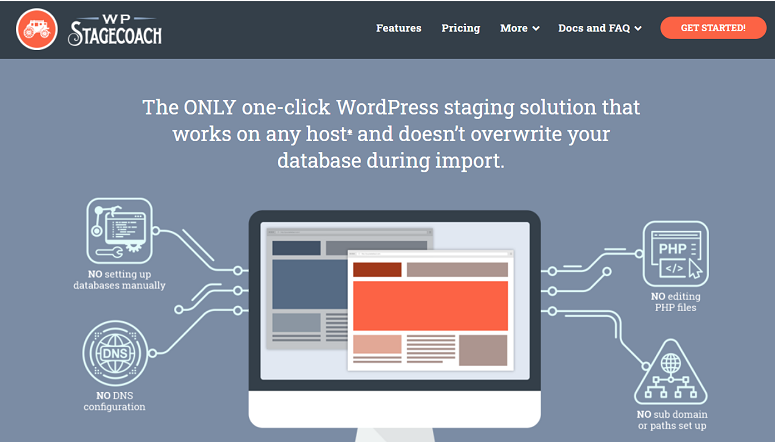 WP Stage Coach lets you create a staging site with just a single click. It doesn't overwrite your database during the import. The plugin works on any web host so you can rest assured that your site is in safe hands.
It also lets you password protect your staging copies, merge changes with your live site with a single click and a lot more.

CodeGuard is a one-stop security solution for your website. Not only can you create a staging site with this plugin but also use it to protect your site from malware and potentially vulnerable threats.
You can also white label your site interface, so if you're an agency that handles several client websites, you might want to consider Codeguard.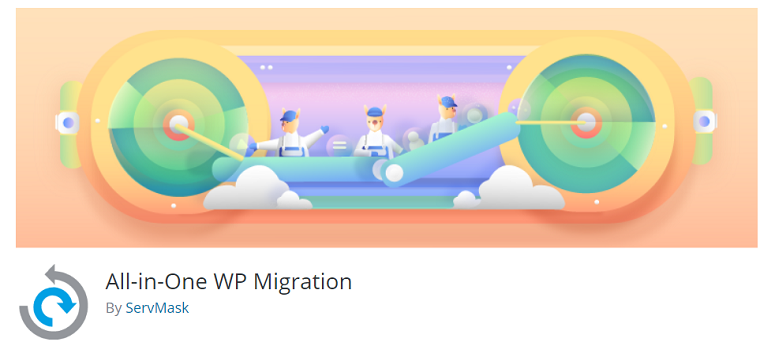 All-in-One WP Migration is an excellent staging plugin that lets you export your WordPress files including your database without hiring a devloper. The plugin is compatible with almost all web hosting providers.
It also doesn't require any PHP extensions and works with all versions of PHP from v5.2 onwards.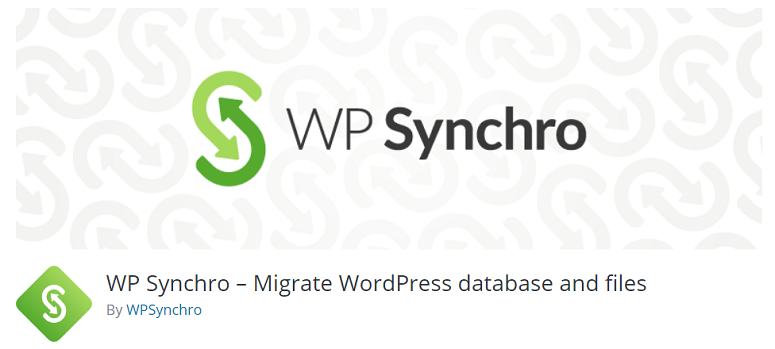 WP Synchro is another free staging plugin that lets you keep your live site and staging site synchronized. You can setup the staging site once and then enable to run the migration process automatically.
You can also pull or push your database from one site to another without any coding. You can even synchronize your files including media files, themes, plugins, etc. and keep them in sync with your secondary staging site.

Backup and Staging by WP Time Capsule is a great option using which you can have your staging site up and running with a single click. This plugin comes with 2 major features: backup and staging.
You can easily clone your duplicate site or migrate your website to a new location. The plugin is super-fast and works seamlessly with other plugins as well.
You can also create a staging site with your web host. Let's take a look at a few web hosting services that offer a 1-click staging option.
Web Hosting Services With 1-Click Staging Option
Some web hosting services offer free 1-click staging options for its users. Here are some of them that you might want to check out.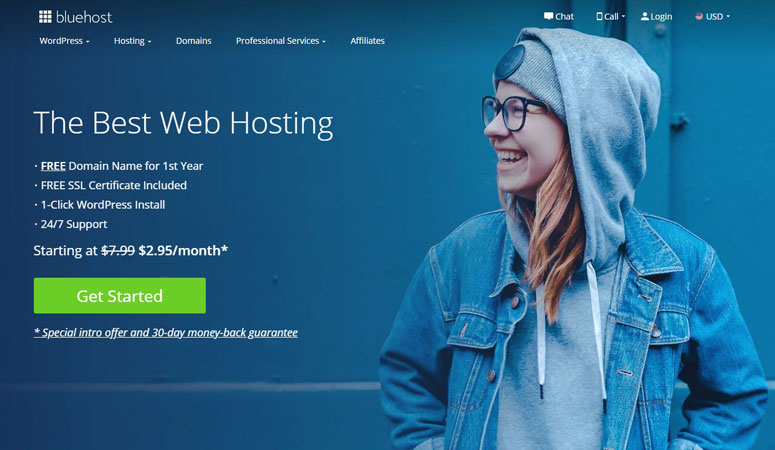 Bluehost is one of the most popular web hosting service providers that offer great features to its users, including a 1-click staging option. With Bluehost, you'll also get everything you need to get your site up and running, such as free domain name, free SSL, and a lot more.
Know more about Bluehost here.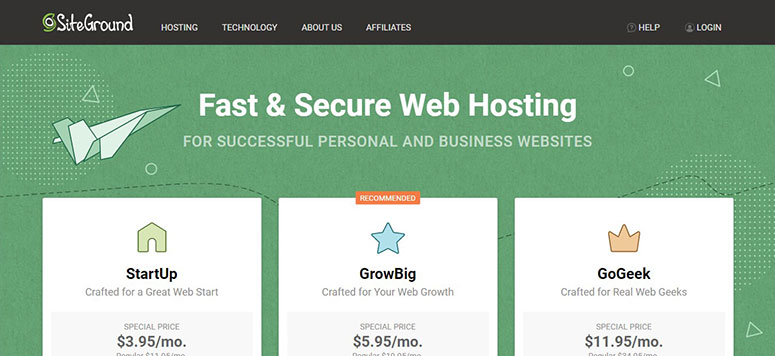 Siteground is another amazing web hosting service provider that offers a 1-click staging option to its users. SiteGround offers great features like built-in WP caching, daily auto backups, free SSL and more.
Read our full review on SiteGround.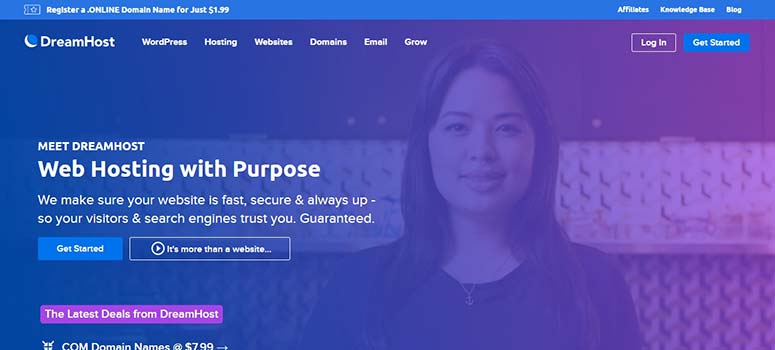 Dreamhost is another web hosting service provider that provides you with a 1-click staging option to its users. You'll also get a free domain, site builder, 1-click WordPress installer, unlimited disk space and a lot more.
Check out our review on Dreamhost here.
That's it!
We hope this article helped you find some of the best staging plugins on the market. If you liked this article, you might also want to learn about the web hosting services that offer free migration services.