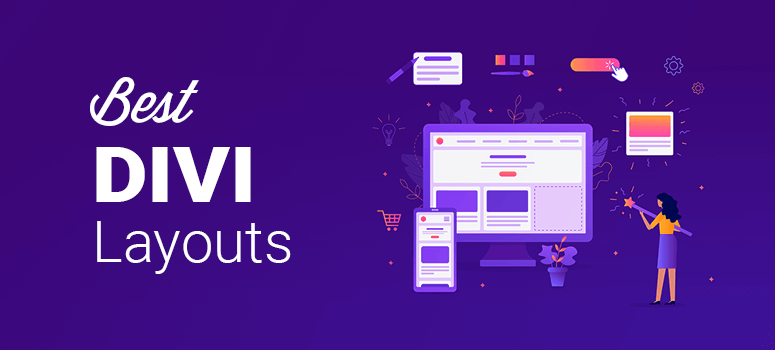 Are you looking for the best Divi layouts and themes? Divi is a popular drag and drop builder for WordPress. There are many layouts and themes built specifically for Divi Builder to create feature-rich websites.
With its beginner-friendly setup, it saves you time and requires less-to-no knowledge of code. You can use the ready-made Divi templates and make simple changes to make your website.
In this article, we'll share the best Divi layouts and Divi themes you can use.
Divi Layouts vs. Divi Child Themes
Before we dive into the comparison, it's important to understand that there are 2 different flavors of Divi available on the market: Divi Theme and Divi Builder (plugin).
All themes released by Elegant Themes, including the Divi Theme are shipped with the drag and drop Divi Builder that lets you easily build and customize your website.
If you want a highly customizable WordPress theme, then you can use Divi Theme. Alternatively, if you want to use a different theme but need a drag and drop builder, then you can use the Divi builder.
Now that you know 2 different offerings of Divi on the market, let's take a look at the differences between Divi layouts and child themes.
Divi Layouts are simple templates that you can use with Divi Builder to design your website. These layouts can be customized using the drag and drop page builder.
You can also use the Divi Builder to create your own Divi layouts. It allows you to import and export the theme layouts between WordPress websites.
On the other hand, a Divi child theme is a theme that inherits all the functionalities and styling of Divi Theme. Using a Divi child theme is highly recommended if you want to customize function, styles, and design of your Divi Theme.
The benefit of using a Divi child theme for your website is that all theme customizations will be preserved even after you update your core Divi Theme.
Before we head to the list of divi layouts, you might also want to check out SeedProd and Thrive Themes – two of the most powerful platforms with premade theme kits, drag and drop builders, page templates, customization options, and so much more!
See our SeedProd Review
That said, let's check out the best Divi layouts.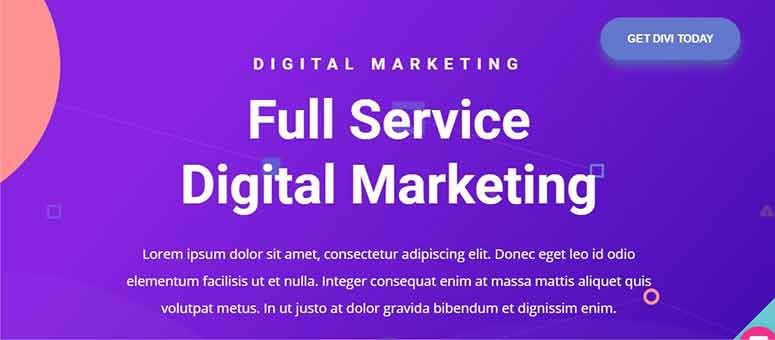 Divi Builder is bundled with 800 pre-made website layouts to easily customize your website. Before you jump into choose Divi layouts from the web, it's worth taking a moment to figure out whether the builder comes with the right layout for your needs.
Just select your favorite layout and you're good to go. It has in-line editing, draggable widths, responsive editing, and an element for every feature you need. With Divi Builder, you can click on the screen and start typing. You can work with rows and columns to design your site exactly how you imagined it.
Divi Builder's real-time design features allow you to make live changes to your site, eliminating the need to switch between views. You can use the frontend editor to quickly set up your homepage and other web pages.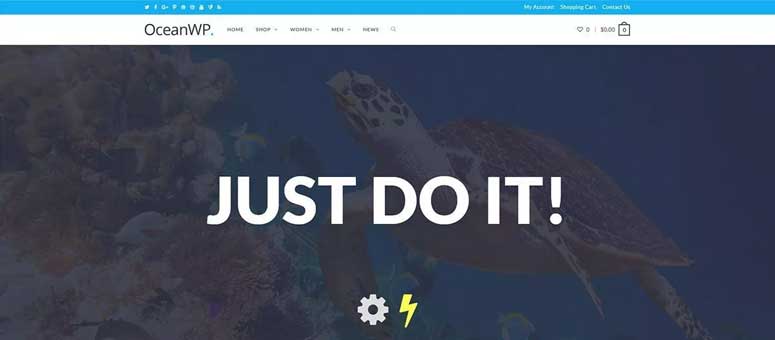 OceanWP is powerful multipurpose WordPress theme that supports the Divi builder. It can be used to create any type of website. It comes with multiple built-in layouts to start your website from scratch. This theme is super fast in performance and fully responsive to appear beautifully on any screen size or device.
It supports WooCommerce to create your own storefront. OceanWP is translation-ready and can be used to create RTL websites. It's optimized for SEO to grow your website traffic.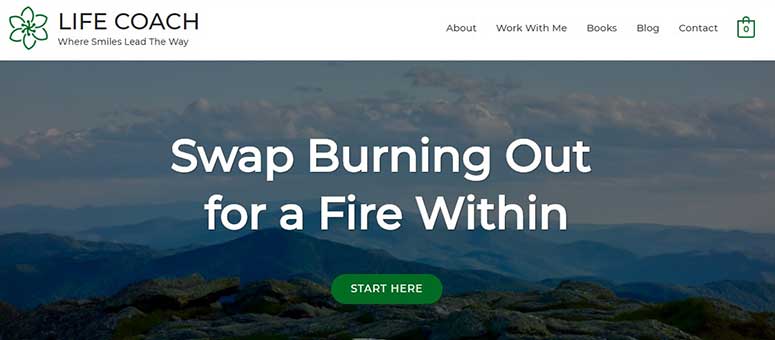 Astra is a lightweight-yet-stylish WordPress theme that can work as a Divi layout for Divi Builder. It allows you to disable the page title and sidebars to create full-width pages with the drag and drop builder. It comes with ready-made layouts to ease the website development process.
It has custom layout settings for header, blog, archives, single pages, posts, and more. This theme has beautiful colors and typography options.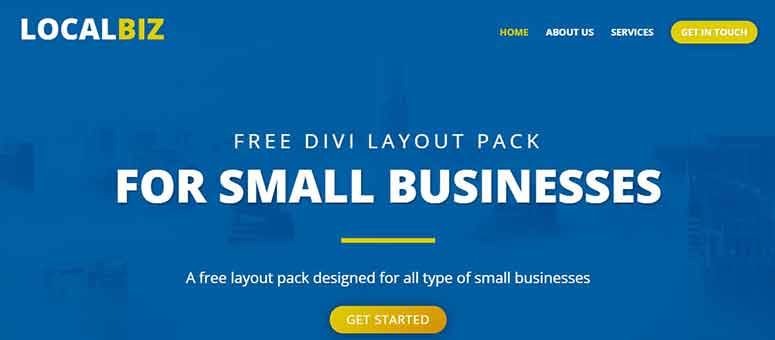 As the name suggests, Small Business is a professional Divi layout for small business websites. It has a simple, minimal design but maintains all the required features to start a blog. You can use their plugin to import a demo site which will help get your full website ready and you won't need to do as much. It utilizes Divi Builder to drag and drop content on your pages.
The layout covers all the most necessary pages like about, contact, etc. It has blurbs on the homepage to display your services with an excerpt. You can also add a contact form in the footer of your website.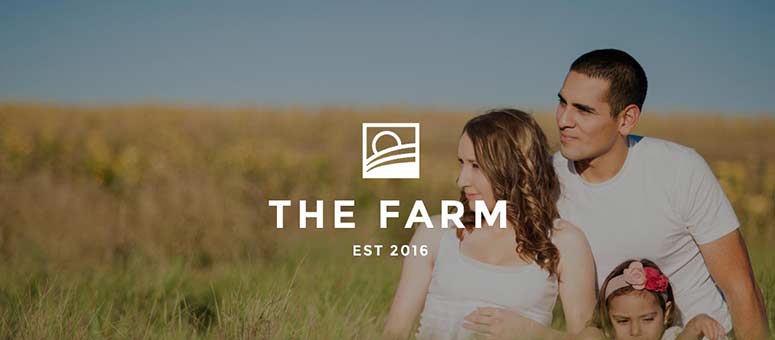 The Farm is a 1-page Divi layout with smooth animation effects and a flat design. It has custom homepage icons to display your services, products, landing pages, and other content. You can add a full-width image banner in the header, content with images, and text with icons.
To set up the layout, you'll need to purchase Divi Builder separately. Once you install the builder, you can use this layout to drag and drop your content efficiently.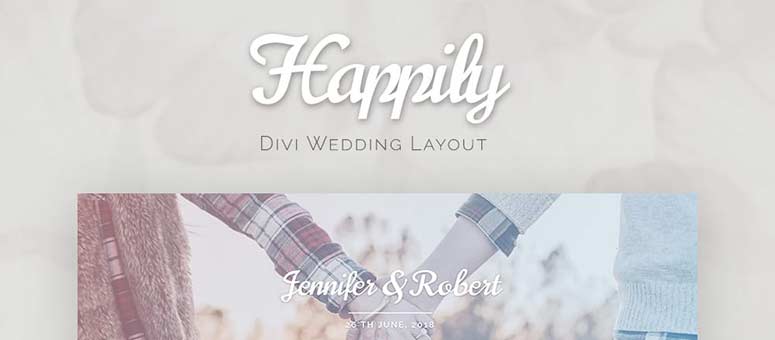 Happily is a free Divi layout for wedding planners, brides, and grooms. It features custom wedding icons, beautiful colors, and a story-based layout style. The homepage has modules and fancy sections to add the features you need. It comes with an image gallery, custom icons, and a contact form widget.
Also check: How to Add Contact Form in WordPress.
This layout doesn't have the Divi parent theme by default. You'll need to install it on your WordPress site to use the Happily wedding and engagement theme.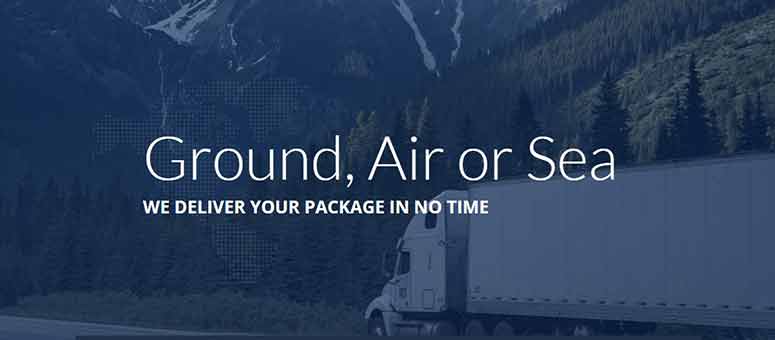 Logistic is a modern Divi layout for transportation and logistics websites. It comes with all the modules and elements you'll need to design your logistic site quickly. The flat design makes it easier for you to add features and content on your homepage. Logistic has a built-in gallery to add images, custom designs, call-to-action images, blurb sections, homepage icons, get a quote form, and a full-width slider.
In addition, it offers a testimonials section, statistical counters with icons, and more features to add on the homepage of your website. You'll need the Divi parent theme to use the Logistic layout. It doesn't include the Divi Builder, so you'll need to purchase that separately.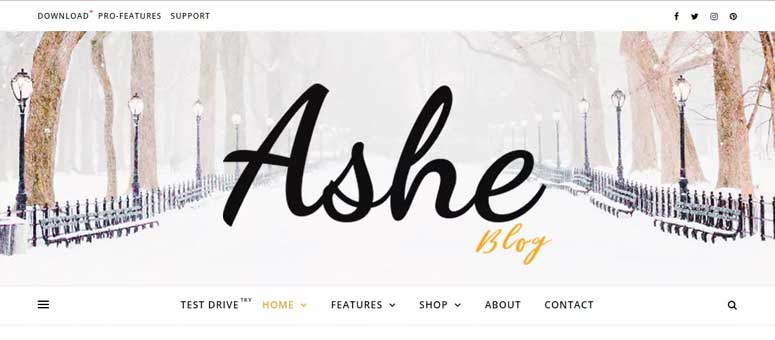 Ashe is a free Divi layout for yoga, fitness, health, travel, bakery, food, and cooking websites. It has multiple navigation menus, header background image, slider section, and more. The theme has a minimal design and elegant layout.
It supports a contact form and other sections on the homepage. The layout has multiple color schemes, a full-width design, and more amazing features.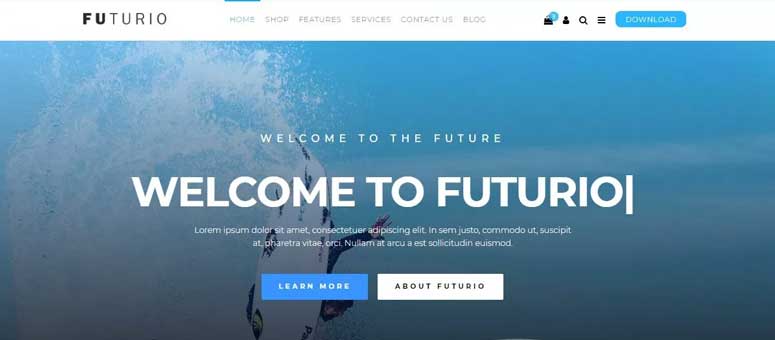 Futurio is a free Divi layout built specifically for photography agencies, photographers, personal bloggers, and business websites. It has a full-width header background to display a bold image, text, and a CTA. It features 3 blurbs to display services with animation effects.
In addition to all the features, it fully supports WPML and WooCommerce. This theme is optimized for SEO.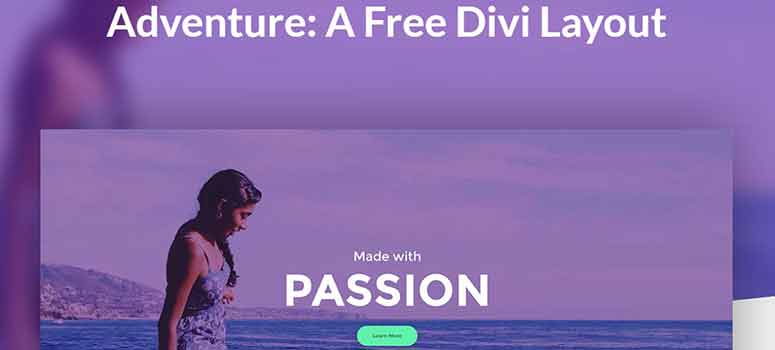 Adventure is an elegant Divi theme for travel bloggers, adventurers, travel agencies, and any other travel businesses. It can also be used to create personal blogs or photography portfolio websites. It features a full screen image gallery with icons. You can customize the gallery columns and rows to add photos. It also has a call-to-action feature for gallery images to add descriptions.
If you have a photography team or a group of travelers, you can display them in the 3-column Team section. You can also post their travel experiences with a profile photo or other information in an author section below each post. It allows you to add multiple images with text boxes on the homepage. As with other Divi layouts, you'll need the Divi parent theme to launch the Adventure theme.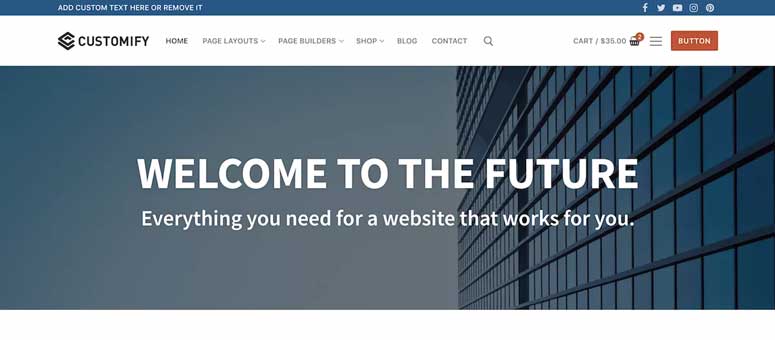 Customify is a free and fully customizable Divi layout for any type of website. It has a beautiful design and color combinations to attract your visitors. The theme is compatible with all popular and must have WordPress plugins.
It's easy to set up and supports WooCommerce. The header and footer can be customized with live WordPress customizer.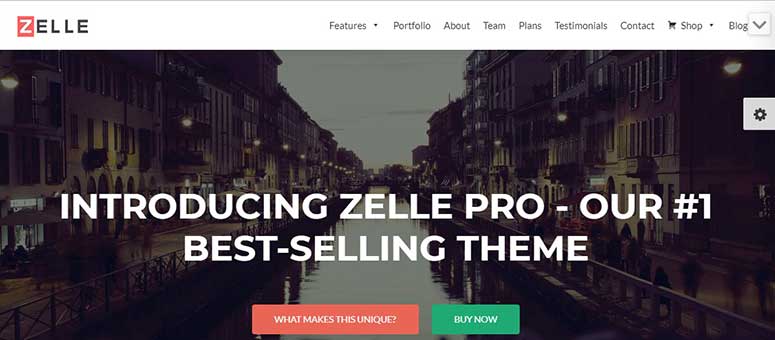 Zelle is a joyful Divi layout that works perfectly for online stores, small businesses, and anyone else with a clear mission who wants to present themselves in a professional, friendly manner. It has beautiful colors, moveable sections, parallax effects, and custom content blocks. It comes with a full-width header background image.
Other features include call-to-action buttons, portfolio section, custom icons, text with images, and an eye-catching testimonials section. Get the Divi Builder to launch your Zelle layout quickly.
We hope this article helped you find the best Divi layouts and Divi themes. You may also want to check out our list of the best website builders for beginners.