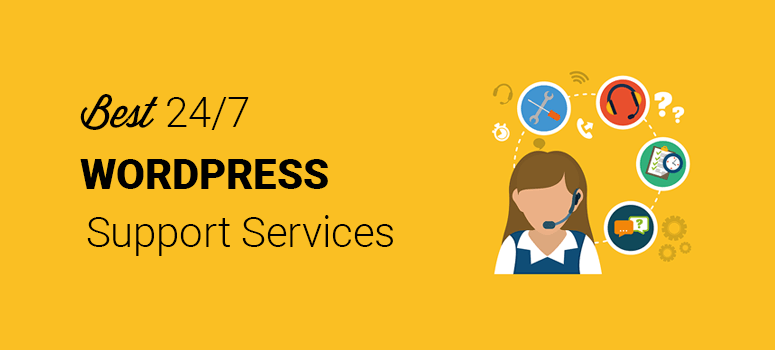 Are you looking for the best 24/7 WordPress support services?
WordPress support and maintenance services help you manage your websites, such as monitoring and updating WordPress core, themes, and plugins, backups, performance optimization, etc.
In this article, we'll share some of the best 24/7 WordPress support services that you can use to manage your website.
Why Do You Need WordPress Support Services?
Maintaining a WordPress website can be a daunting task, especially if you're not a tech-savvy person. Even if you have the right technical skill, you might not want to allocate an hour every day to manage your WordPress site. Instead of maintaining WordPress, you can focus on producing great content and growing your online business.
Here're a few things a WordPress support service can help you with.
Security: Protect your websites from hackers and malware.
Uptime monitoring: Keep your WordPress site up and running all the time.
Performance: Optimize your website for speed and performance.
Analytics: Monitor your website traffic and gather actionable insights.
Update: Update your WordPress core themes, and plugins without breaking your site.
Every WordPress support service is unique. Before you hire a professional developer or WordPress support service, double check if they provide the right services for your needs.
Let's take a look at some of the best 24/7 WordPress support services available.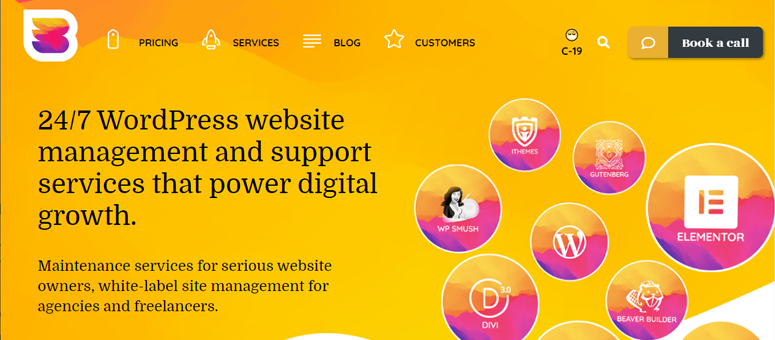 WP Buffs is a popular 24/7 WordPress maintenance and management support service. It has a remote team that works 24/7 to help you tackle any of your website issues. Their service gives you access to iThemes Security Pro, the best WordPress security plugin.
This service also recommends using WP Rocket for speed optimization.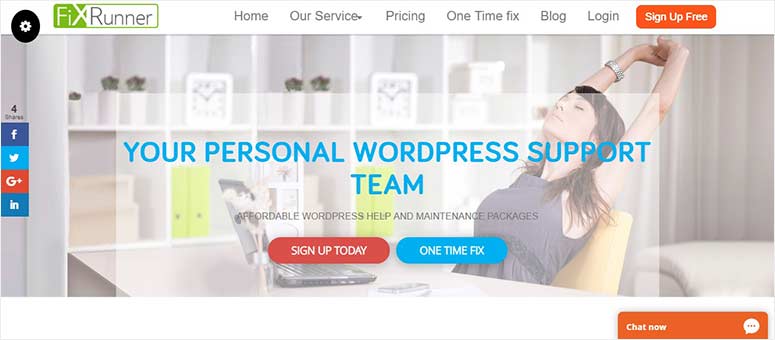 FixRunner is an affordable WordPress help and support service. Aside from monitoring and maintenance, you can rely on FixRunner even if it's a quick fix or a development task. They also manage your WordPress updates for themes and plugins.
Their website monitoring team makes sure that your site is up and running 24/7, so you can have peace of mind. They also provide you with a cloud backup service to store backups and restore your website within minutes.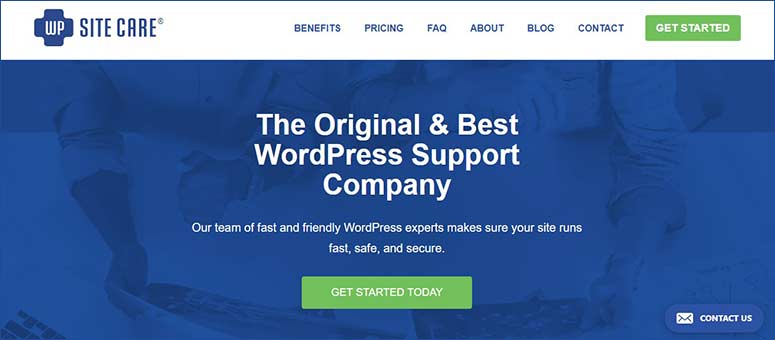 WP Site Care is a WordPress support and maintenance service. Their team makes sure that your website runs fast and secure. It monitors your website 24/7 to give you peace of mind, so you can focus on growing your business instead of spending your time on server administration tasks.
With automated backups, your website's database, files, and images are stored offsite in the cloud. WP Site Care also optimizes the performance of your website.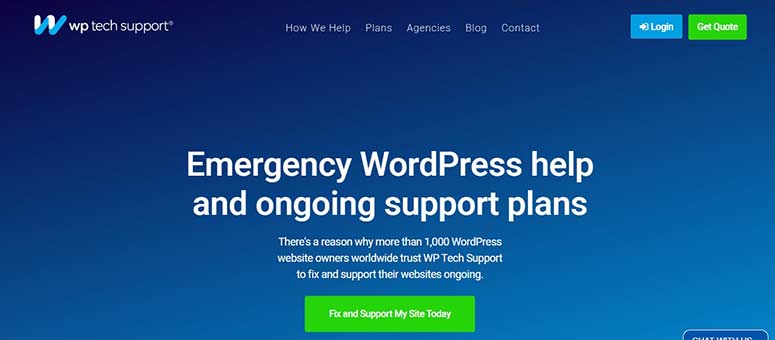 WP Tech Support is a WordPress help and support service. If your site is facing any issue, then you can submit a request and their support team will help you solve it.
You can use their online customer support portal to access your reports and connect with the support team. It covers all necessary services like website monitoring, backups, updates, and performance optimization.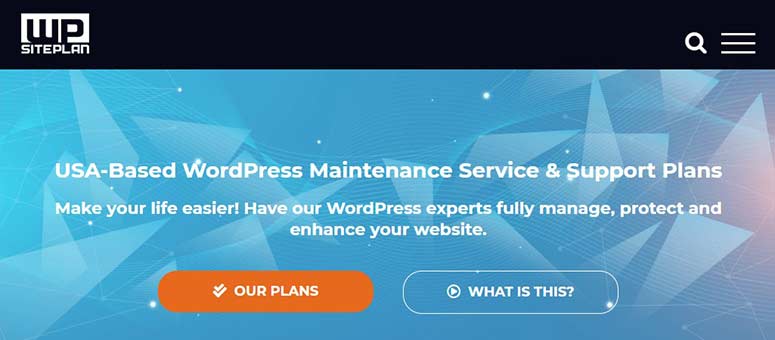 WP SitePlan offers WordPress maintenance service and support plans. It provides security solutions to protect your website from hackers and malware. Other services include bug fixing and monitoring of your website. It optimizes the database ensuring your site runs without errors.
You can rely on WP SitePlan for uptime monitoring, tracking analytics, and installing updates smoothly. They also give support for WooCommerce stores.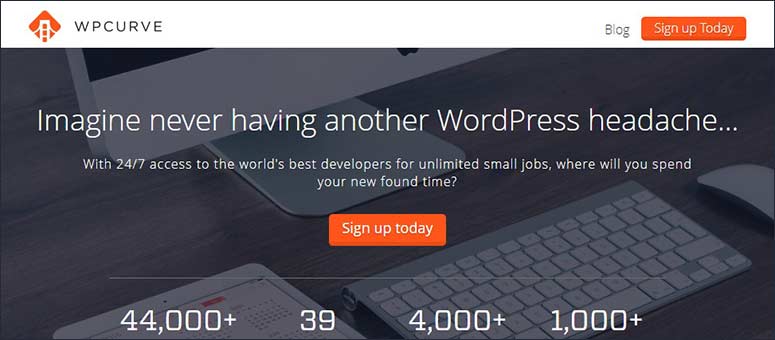 WP Curve is a premium WordPress support service. Their team of WordPress experts and developers work 24/7 to solve your website issues. Some of their notable services include website security, speed optimization, driving traffic, and reducing your bounce rate.
You can submit any assignments like bug fixing, website development, updates, etc. and they will complete the task in a specified amount of time. They also offer a live chat facility to connect with their team.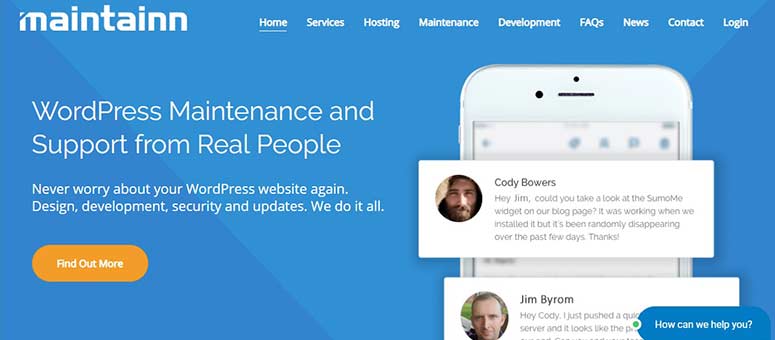 Maintainn is a WordPress support and maintenance service. It provides design, development, and maintenance solutions for WordPress websites. It's integrated with Sucuri to provide world-class security and 24/7 monitoring of your site.
Other significant features include updates for WordPress core, themes, and plugins. With Maintainn, you can create offsite backups and restore quickly without losing any data.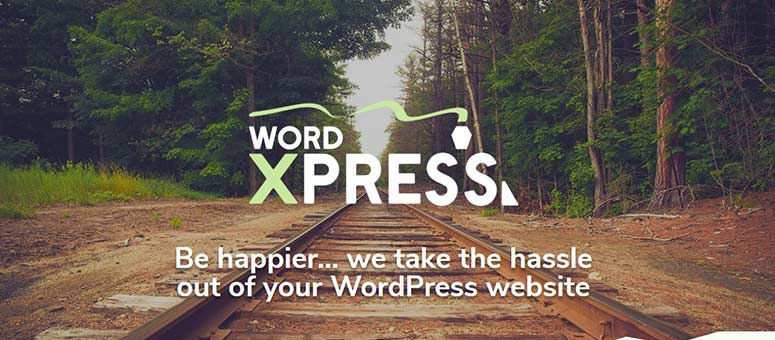 WordXpress is excellent support, maintenance, and marketing solution for WordPress. It includes regular updates, offsite cloud backups, and malware scanning. It also provides unlimited edits, fixes, and changes for your WordPress website. You can use this service for page speed monitoring, spam protection, and more.
With WordXpress, you'll get a modern page builder, access to SendGrid email tool, and Google Analytics support.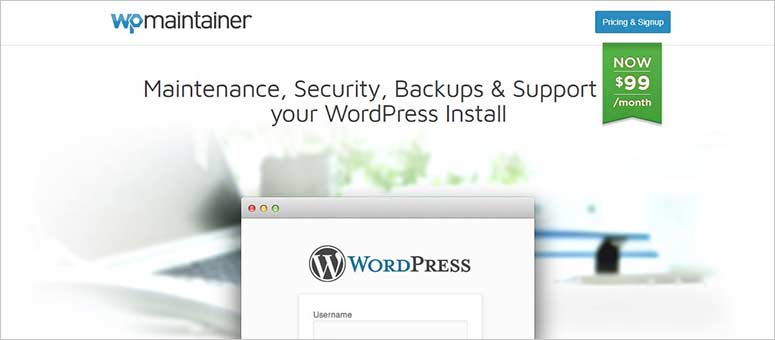 WP Maintainer is a WordPress update, backups, and maintenance support solution. It works with Sucuri to create a security layer and protect your website from hackers, malicious content, and malware.
It offers smooth updates for latest WordPress version, theme, and plugins of your website. You can also schedule site backups, email them, or download on your computer.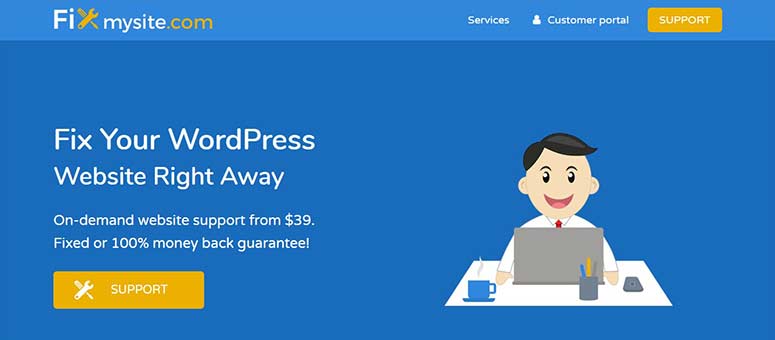 Fixmysite can help you fix your WordPress website right away. It works in 3 simple steps: contact, review, and fix. They offer theme customization, migration, speed optimization, and malware removal from your WordPress website.
You can connect with them for a site audit and even for a WordPress setup. They also offer business phone service for quicker communication.
We hope this article helped you find the best 24/7 WordPress support services to manage your site. You may also want to check out our guide on best WordPress help desk plugins for customer support.