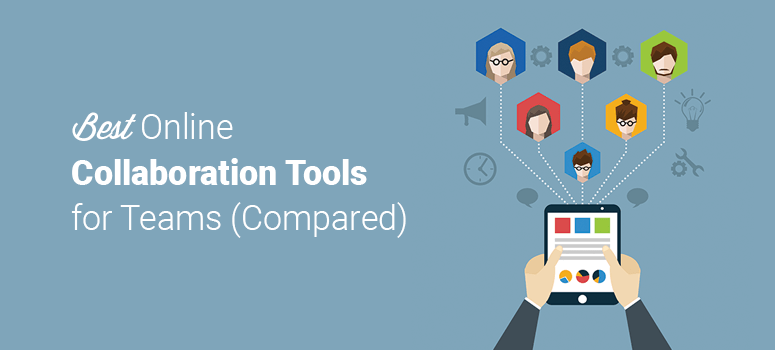 Are you looking for the best online collaboration tools?
Teamwork helps achieve your professional goals in a shorter amount of time. But to do that effectively, your team needs to collaborate and work together.
With so many collaboration tools on the market, it can be hard to find the right software with all the features and options you need. A perfect team collaboration tool provides a seamless experience, screen sharing, chat, call, and other essential functions.
In this article, we'll share some of the best online collaboration tools for teams and customers.
The Best Online Collaboration Tools for Teams
Below, you'll find our top 7 picks for the best paid and free online collaboration tools. Each tool may offer different features, so you can choose the best online collaboration software for team and customer communication.
Let's get started.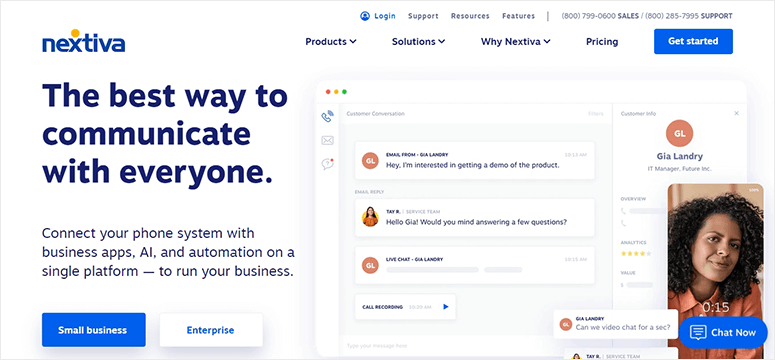 Nextiva is an all-in-one solution to all your communication and collaboration needs.
With Nextiva, you get access to powerful features that include:
Desktop SMS
Team chat
Integrated calendars
Video meetings
Team rooms
Files and attachments
You can work efficiently across projects and teams with searchable files, links, and context. Added to that, you can take notes on calls and get automatic transcriptions of your call.
Nexitva also has solutions for customer service that includes business phone, chat, conferencing, analytics, and more.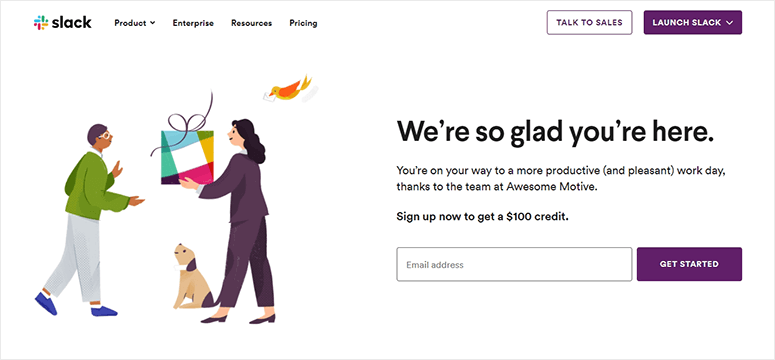 Slack is one of the most popular online collaboration tools for teams. It allows one-to-one messages, small group messages, voice calls, video calls, screen sharing, and much more.
It offers the flexibility to create public and private channels for topics, projects, teams, and so on. This helps organize your conversations and collaborate with team members.
For all your communications, Slack creates a searchable archive. This includes conversations and files automatically saved, indexed, archived, and made available in the search engine.
Slack also integrates with thousands of third-party apps and tools to streamline your workflows. Connect Google Calendar, Dropbox, and other popular apps to Slack for seamless collaborations. You can even integrate with plugins like Uncanny Automator to embed Slack in WordPress.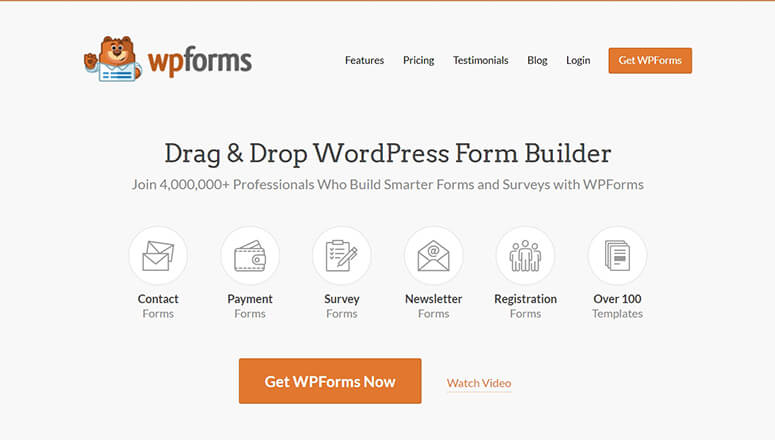 WPForms is the most beginner-friendly contact form plugin on the market. It allows you to create a team member invite form and team survey forms to collaborate with your team members.
With a powerful drag and drop form builder, it's easy for an absolute beginner to create a WordPress form. It also offers ready-made form templates for survey forms, online polls, and new team member registration forms.
You can manage instant notifications for your team within a simple dashboard. All responses are stored in your website's admin area, so you'll know everything about your team members' activity when needed.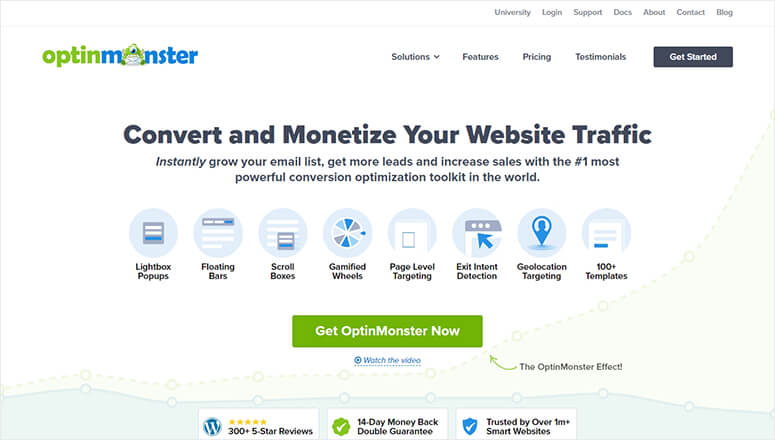 OptinMonster is the best lead generation and conversion optimization software on the market. So you might be wondering, "What's this plugin doing on a list of team collaboration tools?"
OptinMonster lets you collaborate as a team and create marketing campaigns that convert your website visitors into customers.
When you sign up for a Pro plan or higher, you can add sub-accounts to your main OptinMonster account.
This allows you to give access to other team members. That way, different parts of your marketing team can create laser-focused optin forms to grow your list and drive more revenue.
You can create unlimited campaigns and target users based on their actions on your website. All data is available in an intuitive dashboard for your team to monitor the progress of your business.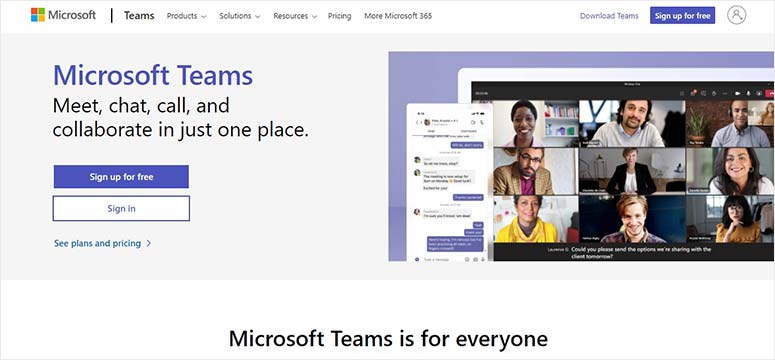 Microsoft Teams is a premium online collaboration tool for teams and organizations. It offers chat, call, and collaboration features in a single intuitive dashboard.
The tool is available on the desktop and mobile app to connect with your team from anywhere in the world. It allows you to shift your group chat to video call in just 1-click.
Connect with your team members and share files with Microsoft Teams quickly. It lets you manage notes, documents, and calendars within your account to stay organized all the time.
In the chat feature, you can use GIFs, stickers, and emojis. The calling option has advanced features like group calling, cloud voicemail, and call transfers. And, the collaboration tool seamlessly integrates with Word, Excel, and PowerPoint to edit your documents along with your team members in real-time.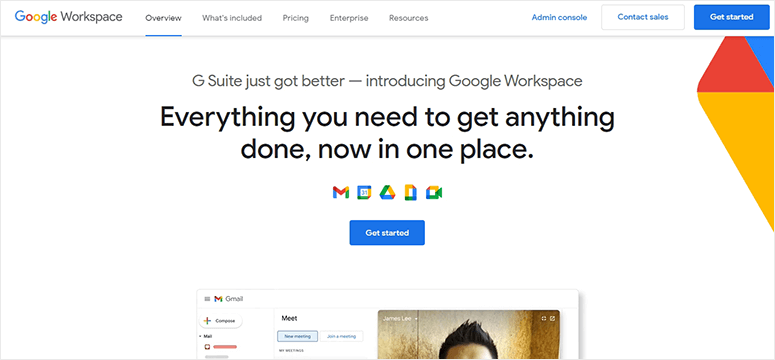 Google Workspace is an online collaboration tool for teams built by Google. It's super flexible and offers tools to integrate, customize, and extend the app according to your business and team needs.
It works with all the apps from Google, including Gmail, Drive, Photos, Calendar, Hangouts, and so on. This means you can easily collaborate with your team members using your routine apps.
Google Workspace is fully compatible with docs, sheets, and slides. This lets your team share and edit the documents in real-time for collaborative content creation.
The video meeting length is 24 hours which is the maximum for any app or tool to offer. Other top features include a survey builder, shared notes, shared calendars, chat team messaging, and more.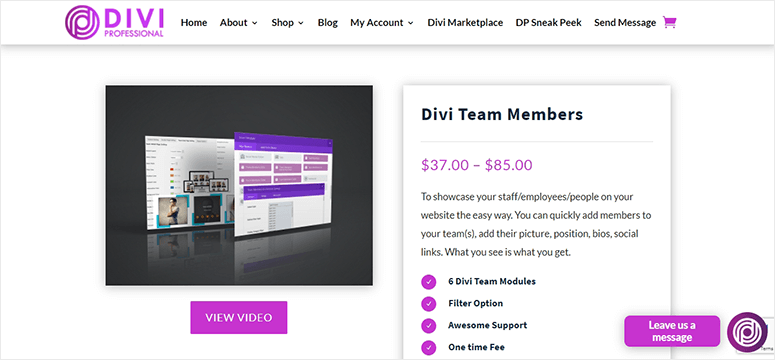 Divi Team Members is a professional online collaboration tool for teams. It allows you to showcase your team members on your website, add new members to the team, display member photos, and more.
It supports all modern browsers for teams to collaborate online. Unlike other team collaboration tools, this plugin helps present your team and get new projects online.
Divi also allows marketers to create landing pages without the help of developers. This means more bandwidth for your technical team and more freedom for your marketing team.
It comes with team features, including a frontend visual builder, social links, team display layouts, modules integrations, and more. Divi Team Members is a WordPress plugin that works great with popular Elegant Themes Divi and Extra, out of the box.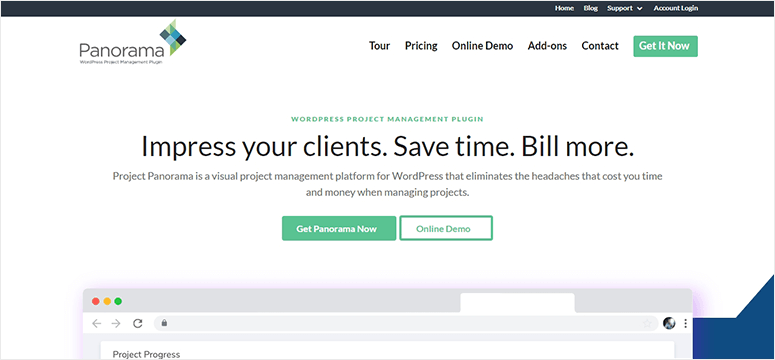 Project Panorama is a visual project management plugin for WordPress. It helps reduce the efforts of your team and allows them to manage projects within a single dashboard.
Your customers and team members can access the dashboard to monitor the progress and project status visually. Each customer will have a private dashboard, and they can only look into their own project.
On the other hand, your team members can collaborate on any project and get the work done. It also automatically tracks the progress and time spent on each task to improve work productivity.
We hope this article has helped you find the best online collaboration tools for teams to succeed together.
You may also want to check out our guide on the best team chat apps for group communication.
These chat apps will help improve your internal team communication with instant messaging and quick collaborations.