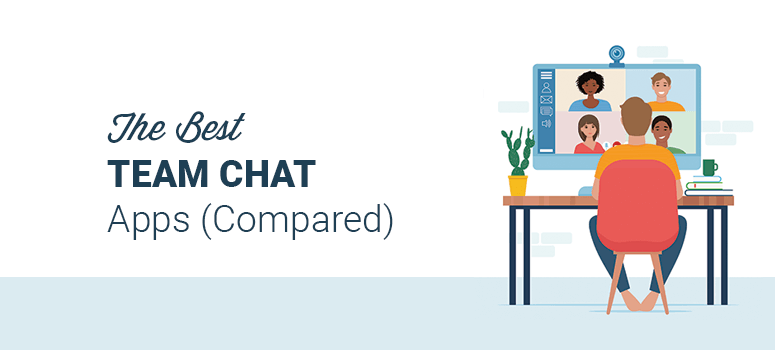 Are you looking for the best team chat apps?
Distraction-free communication for teams can help businesses grow fast. You can set up a group chat application or software to let your team members stay connected at all times.
In this article, we'll share some of the best team chat apps for group communication and business messaging.
Let's get started.
Best Team Chat Apps
Below you'll find some of the top chat apps and software to connect with your team. Each app offers different features and options, so you can select the best team chat app for your business.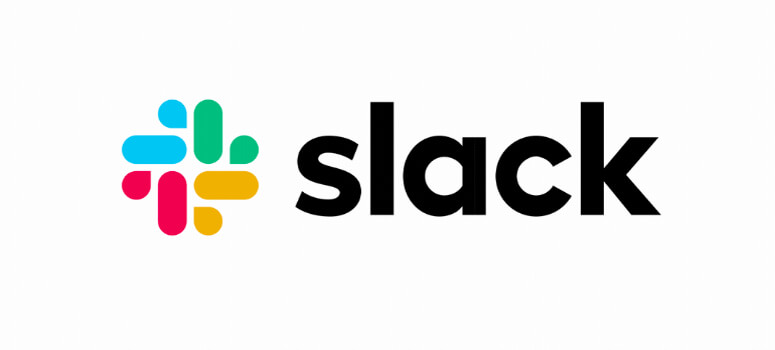 Slack is the most popular team chat app for business messaging and group communication. It lets you send direct one-on-one and small group messages using the online platform.
The best thing about Slack is the public and private channels. This feature is highly flexible, and you can add team members to create separate groups within the app for different projects.
Other than messages, it offers voice and video calls, as well. You can also share the screen for one-on-one and team meetings.
Plus, it offers a powerful search engine to find archived and saved chats. With filters and personalized results, you can search for any previous discussion in seconds.
Slack integrates with your favorite apps like Asana, Salesforce, G Suite, and so on. It's a great solution for companies of all sizes, from startups to large enterprises, for quick communication.
You can also check our guide on the best Slack plugins to connect your WordPress site with Slack channels.
Price: $8 per person per month.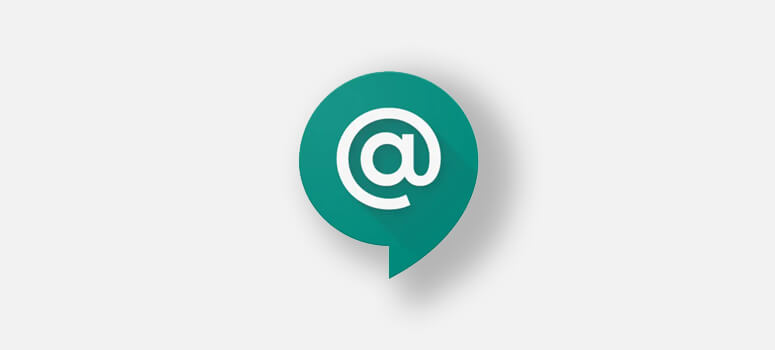 Google Chat is a powerful team chat app to send direct messages and create chat rooms for your team members. Each room allows up to 8000 members, making it efficient for large groups and corporations.
It supports multiple languages making it unique and personalized for international users. With chat collaborations, it's easier for your teams to work on combined projects.
Google Chat offers a video conferencing feature to meet with your team members virtually. It also lets you record video calls for future reference.
Price: $5 per user per month.
Get started with Google Chat today!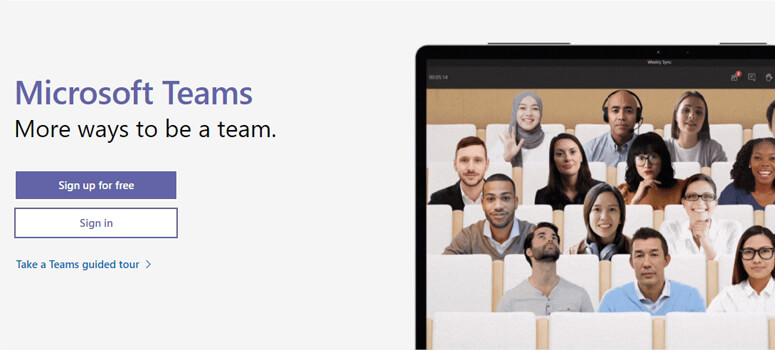 Microsoft Teams is a free team chat app for one-on-one and group meetings. Within the chat, you can send stickers, emojis, and GIFs for interactive discussions.
It has a powerful remote video conferencing feature for better communication with your team. With the call feature, you can make and receive calls directly from the app.
Other notable options include screen sharing, file sharing, app integrations, localization, and more. It also offers a Together Mode that lets you sit in a shared background with your team digitally.
Price: You can sign up for free. The basic plan costs $4 per user per month.
Get started with Microsoft Teams today!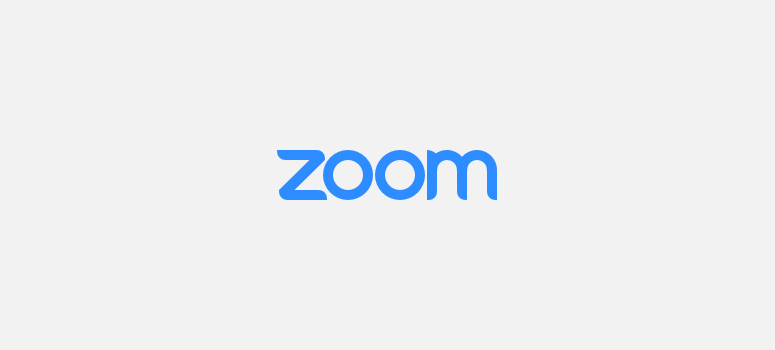 Zoom is the best team chat and video calling app. It offers one-on-one and group calls with tons of great features, including on-call messages, emoji reactions, and more.
Zoom has a desktop and mobile application to join a team meeting quickly. You can also use the team chat link to connect video and audio calls on your browser. It provides custom backgrounds and on-screen templates, so you can change your background and communicate professionally with your team, even if you don't have a home office.
Zoom is ideal for online webinars and video presentations. It lets you share your screen with other team members on the call. Plus, others can mute the call to listen to your presentation without causing any interruptions.
Also, you can check out our guide on the best Zoom plugins to add Zoom meetings and events to your website.
Price: There's a free plan with a 40-minute time limit on every meeting. Plans start at $149.90 per year per user.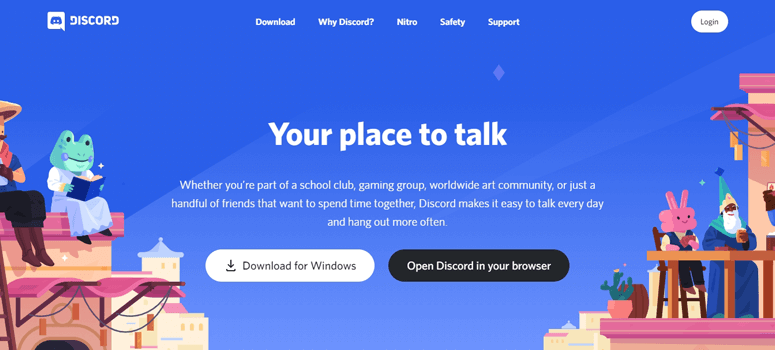 Discord is a professional group and team chat app for business meetings, private clubs, friendly discussions, and so on. It lets you create channels to talk with groups and share files.
It offers voice channels to send audio notes and communicate with active team members. The administrator can manage chats and also give permissions to other members to set up private channels.
Price: $4.99 per user per month.
Get started with Discord today!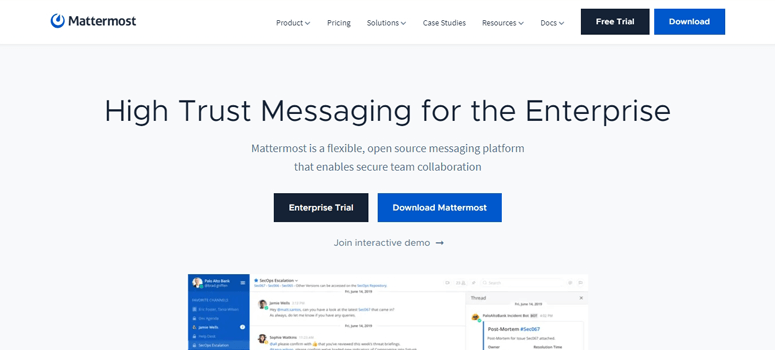 Mattermost is an enterprise team chat and messaging app for developers and system engineers. It also works great for financial services, remote teams, healthcare, and other industries.
With advanced permissions, you can restrict users to specific chats and allow authorized team members to send messages. If you're concerned about privacy in communication, then Mattermost is the best option for your team.
Price: $10 per user per month.
Get started with Mattermost today!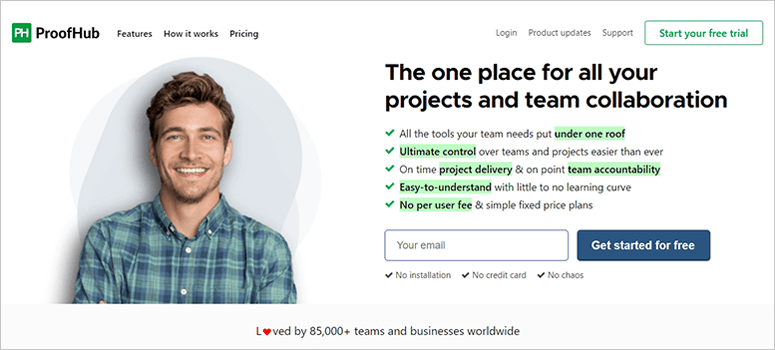 ProofHub is an ultimate team chat app and project planning software. It's a 1-step solution to collaborate with your team and achieve goals together.
The software lets you discuss projects in the team, start one-on-one and group chats, mention a team member in the project, and create announcements within the team. It also integrates with popular apps for better workflow and smooth communication.
Price: $45 per month for unlimited users.
Get started with ProofHub today!
We hope this article helped you find the best team chat apps for business messaging and group communication.
You may also want to check out our guide on best live chat software plugins for WordPress.
These live chat software help communicate with onsite visitors to engage them and grow your search engine rankings with little effort.