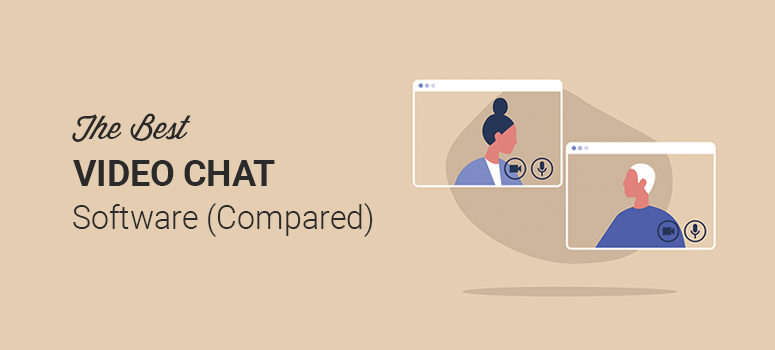 Are you looking for the best video chat software?
Communication is key for any business. Video chat software helps you communicate with your team members and customers more easily.
With so many video chat solutions online, it's not easy for a startup or small business to choose the best software.
Especially if you're not 100% sure what features you should be looking for.
Each video calling software should include a basic face-to-face communication option (and most do). But for unique needs like video recording, screen sharing, group calling, and more, you need to select the right solution.
In this article, we'll share some of the best video chat software that will help you communicate better and grow your business FASTER.
Let's jump right into the list.
Best Video Chat Software for Better Communication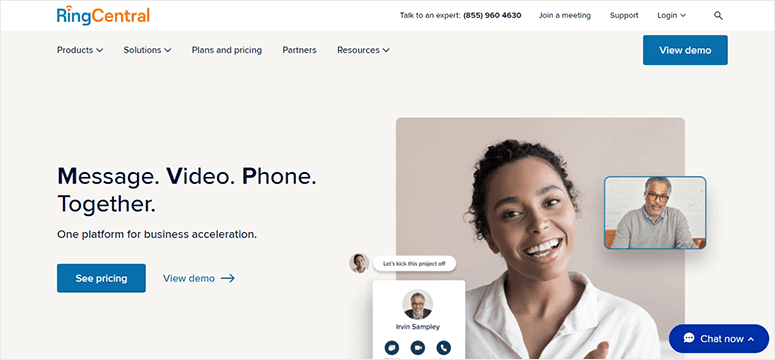 RingCentral is the most popular video chat software to communicate with your team and clients. It comes with multiple options including message, video, phone, and more.
With a fast-running system, you can do unlimited video meetings and team messaging to work on the same projects. It also offers an app to bring all your communication into one place, so you never miss out on anything.
RingCentral has more communication features like a contact center to build strong relationships with customers. It helps streamline your engagement with customers to grow your business.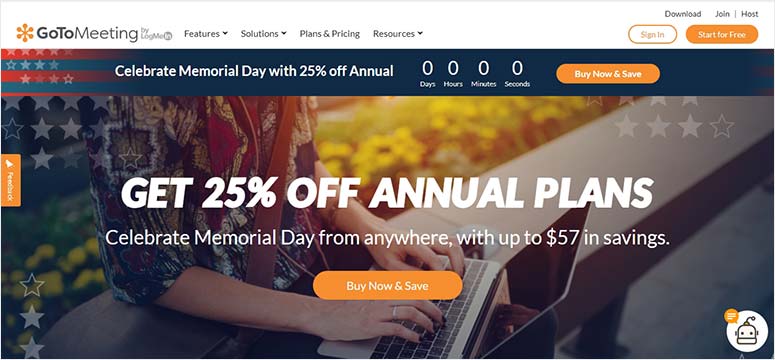 GoToMeeting is a popular premium video chat software on the market. It comes with several features including screen sharing, conference calling, video conferencing, mobile conferencing, meeting recording, and transcriptions.
With this tool, it's easy to launch meetings with clients and team members in just 1-click. You can also answer calls without entering any pin code.
The software offers personal meeting rooms, HD video conferences, a mobile app, a virtual whiteboard, drawing tools, and more. It also lets you hand over control to other team members and take charge of the meetings easily.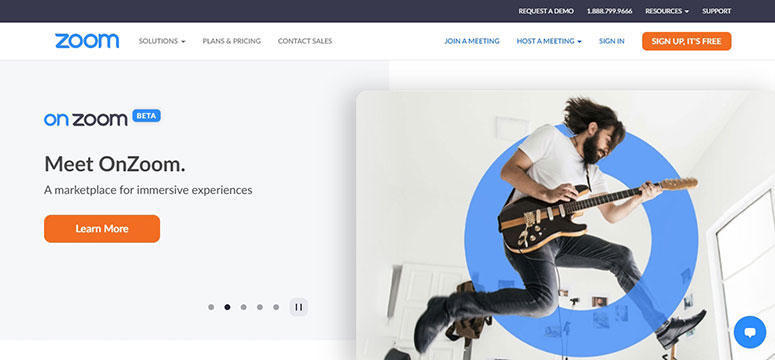 Zoom is a free video chat software for startups and small businesses. It also comes with a premium solution for enterprises, banks, security companies, and finance individuals.
The features include HD video and audio meetings, video webinars, phone systems, team chatting, workspaces, private rooms, and more. The software allows you to record meetings and store them to watch later.
Zoom lets users share screens to work together on the same projects. It has an app that you can download on your computer to quickly start meetings with your team members and clients.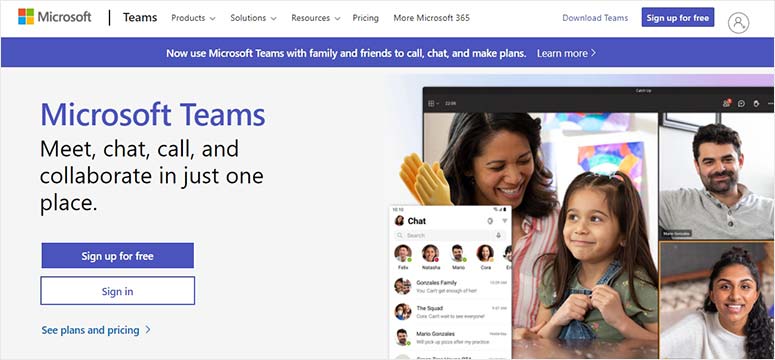 Microsoft Teams is a modern video chat software for businesses and startups. It comes with the complete Microsoft suite, including Word, Excel, PowerPoint, and more.
It allows you to connect with customers and team members using Outlook, Exchange, and Teams. The Teams solution is the ultimate video conferencing, video meeting, and calling software.
You can also use Microsoft Teams to collaborate on instant messaging, online meetings, group chats, and more. It offers encryption to keep your communications secure from being accidentally shared.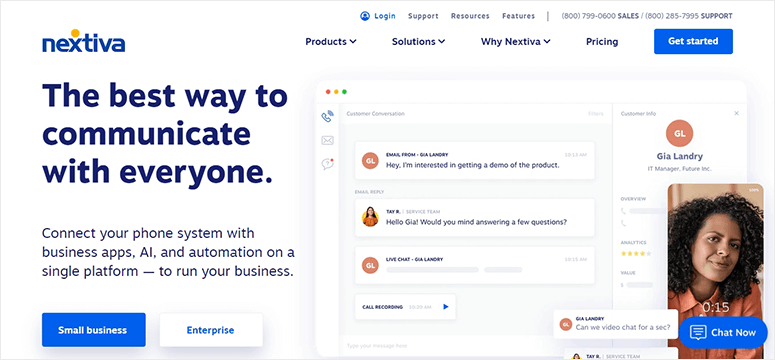 Nextiva is a smart video chat software and phone system for small businesses. It comes with useful communication options, including an aut attendant, call forwarding, call queue, call recording, HD video calling, video conferencing, and more.
Other top features include call analytics to monitor stats for each call, call routing to manage all calls smoothly, phone extensions to get the right person to answer the call, and hold music to keep your customers engaged.
As a business owner, you can use the number porting facility to convert your local number into a business or toll-free phone number. That way, you can connect to more people easily.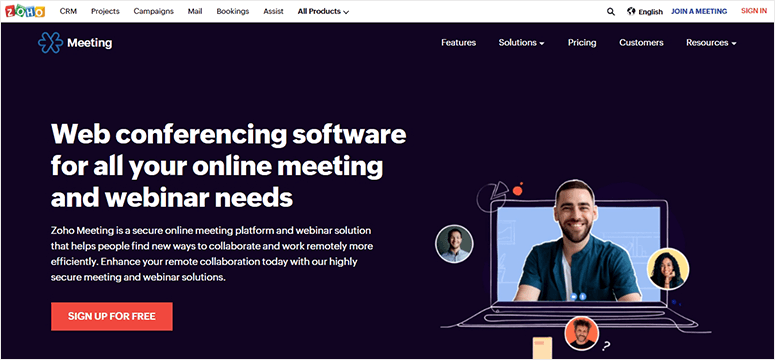 Zoho Meeting is a web conferencing and video chat software for your online meetings. It also offers a webinar solution to train your team members and customers about your products.
The meeting solution is built to collaborate with your remote team workers to work together on a project. It offers secure meetings with no interruption that helps communicate with your team in a better way.
Zoho Meeting comes with interactive collaboration tools, deep integrations with other Zoho software, third-party collaborations, and more. The common features include screen sharing, recording, meeting moderation, and document sharing during meetings.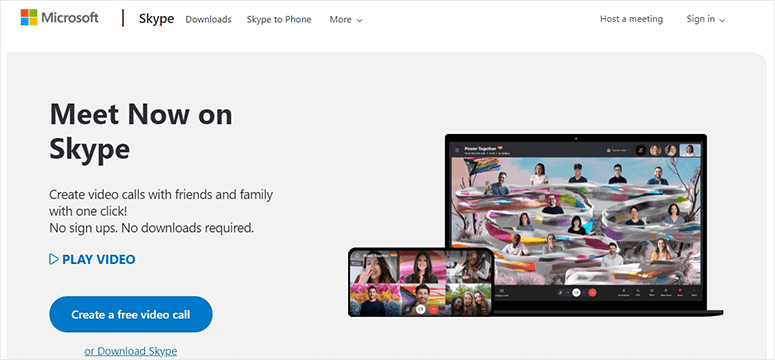 Skype is one of the oldest and most popular video chat software on the market. It allows you to set up video calls and conferences with your contacts in 1-click.
The software is free to download and to set up on your computer. It offers audio and HD video calling, one-to-one or group calls, smart messaging, call recording, live subtitles, and more.
Skype has end-to-end encryption for secure and sensitive conversations. It also provides a phone service to call offline users on international calling rates.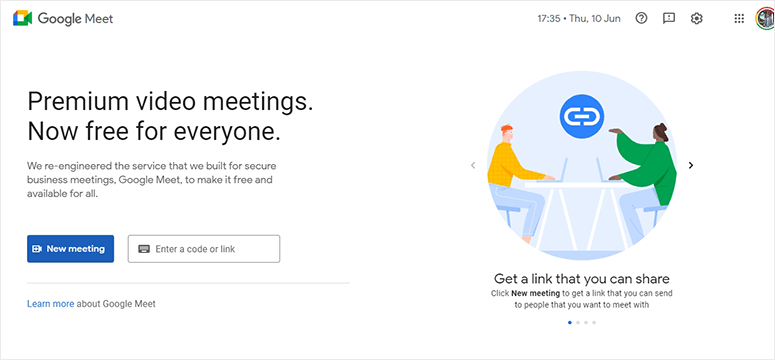 Google Meet is a high-standard video chat software by Google Workspace. It's a smooth video calling solution on the market to connect and communicate with anyone.
The best part about this software is that it gives you access to all Google apps, including Google Calendar, Google Forms, Gmail, and so on. With these apps, you can manage and track your calls, keep a record of your meetings, send invites, and more.
Google Meet is an online video calling solution with no downloadable app or software. It allows hundreds of participants to join the meeting and the meeting length can be up to 24 hours.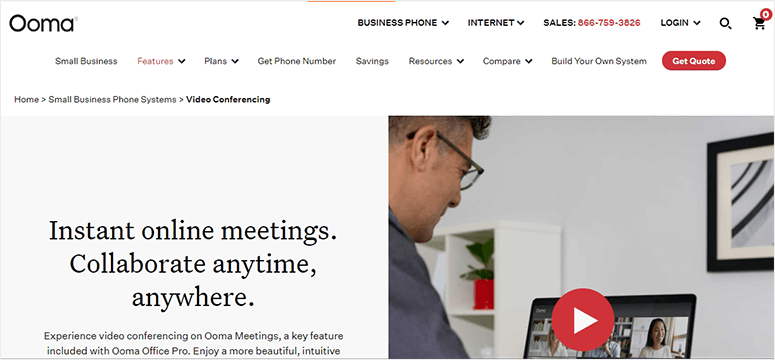 Ooma Meetings is an instant video chat software for online meetings and collaborations. It offers video conferencing, video calling, and other communication software to interact with your team or customers.
It has an app for both Android and Mac users to join web-invited meetings. You can also use your browser to connect with users online without downloading an app.
Unlike other software, Ooma Meetings allows both parties to share their screens simultaneously. This helps compare notes, share information, and work on big projects without delay.
We hope this article has helped you find the best video chat software for better communication.
You may also want to check out our guide on the best client management software for small businesses.
This will further help manage your clients, and you can use video chat software to start a call to discuss updates, project details, and more.