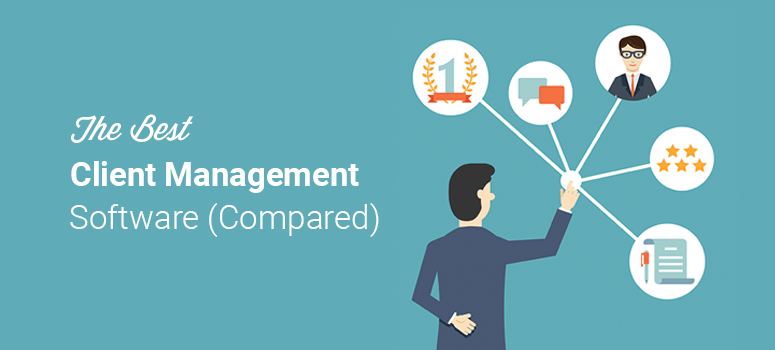 Are you looking for the best client management software for small businesses?
A business can only grow so long as it can efficiently manage new customers. And with the added flow of new clients, you'll need to use a tool or software to manage your customer base.
Each client requires a portion of your time and effort to keep them engaged with your business. If you provide value to your customers, it builds a long-lasting relationship that helps capture more new leads in the future.
But let's be honest: once your business reaches a certain level, it's simply impossible to give each of your clients your undivided attention. That's where client management software comes in.
This software can help with communication, retention, tracking, management, and so on. But it's not easy for small business owners to find the right software or tool to automate client management.
That's why, in this article, we'll share some of the best client management software for small businesses.
Best Client Management Software for Small Businesses
Below, you'll find the top client management software for small business websites. These software or tools are built to manage your clients' data and provide centralized access for better use.
Let's get started.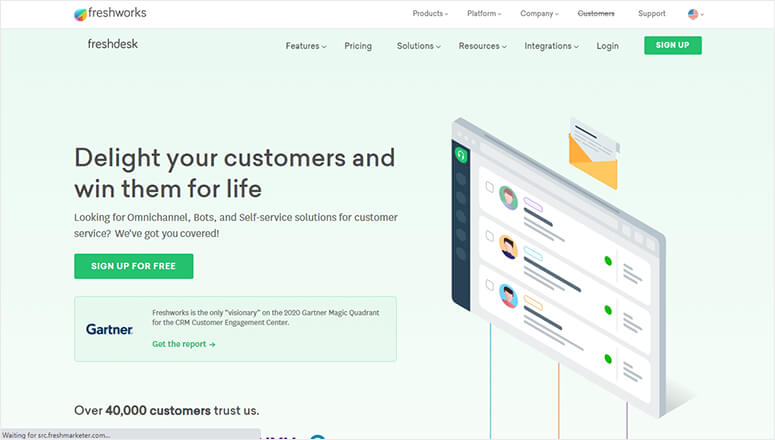 Freshdesk is a popular client management software to automate and streamline your communication with customers. It keeps all conversations in a single dashboard, so your team members can continue the chat without losing track of what has been discussed.
It offers a ticketing system to prioritize, categorize, and assign tickets to your team. You can also track and manage incoming support tickets from multiple channels in one inbox.
Freshdesk allows you to add custom statuses to tickets. That way, you can set up workflows and manage clients easily. It also lets you perform multiple actions on a ticket with 1-click to automate regular tasks.
For complex client issues, Freshdesk offers a ticket-splitting feature. This allows teams to work together on multiple smaller tickets to resolve a bigger problem.
With built-in responses, each client will get a personalized answer to general questions.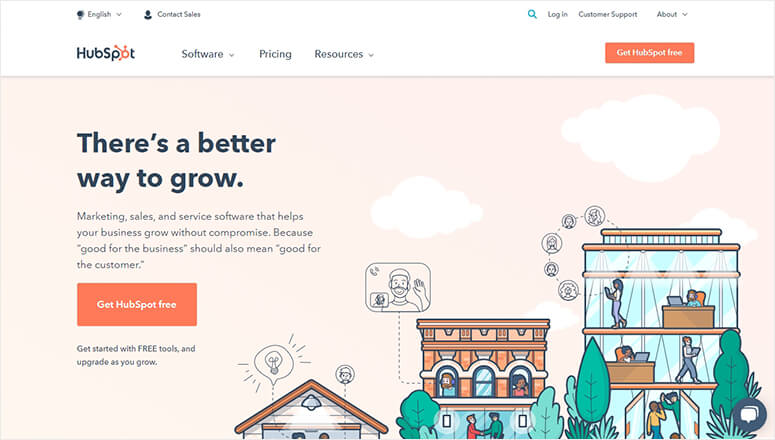 HubSpot CRM is a reliable client management software to organize your contacts, get detailed insights, and monitor new leads. It's a 1-stop solution for marketing, sales, and services to grow your business.
Hubspot CRM comes with tools and integrations to provide the best service to your customers. Connect these tools to generate new leads, automate your communication, schedule meetings, follow up on tickets, and more.
Plus, HubSpot provides analytics and insights that help identify internal issues for client management. This streamlines the process of solving more problems and closing more deals online.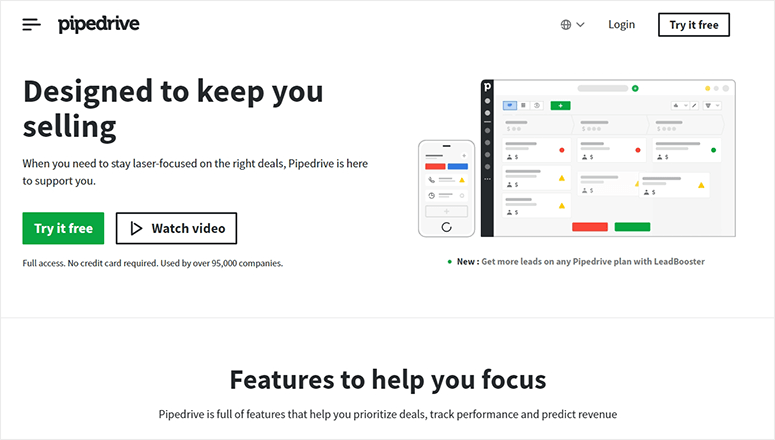 Pipedrive is the ultimate client management software to reduce your daily tasks. It provides complete automation for repetitive administrative work and learns from advanced artificial intelligence technology.
This software track calls, emails, contact history, and all customer communications. It also controls your schedule to connect with clients at the right time.
With a custom chatbot, your customers will get a reply 24/7 without waiting for an operator to respond. You can also integrate Pipedrive on your smartphone to perform client management tasks from anywhere.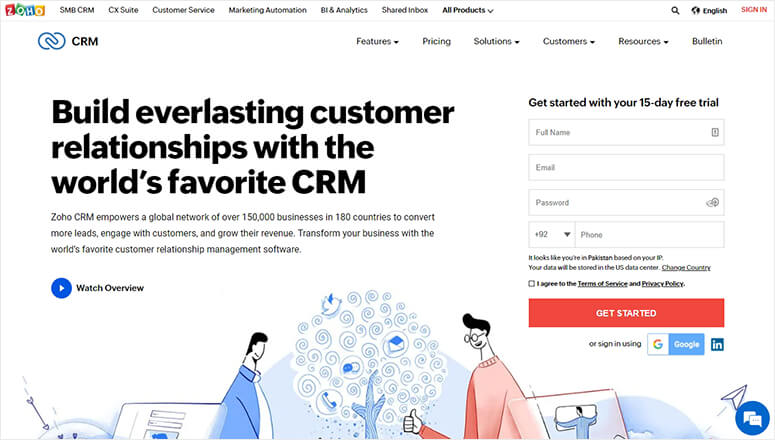 Zoho CRM is a premium client management software with a large global reach. It helps engage with customers, bring new leads, and grow your revenue. You can also manage your clients with a mobile app and smart A.I. tools to get to your customers back quickly.
Zoho CRM provides multiple platforms to reach your clients. This includes telephone, email, live chat, and social media. Zoho also sends real-time notifications whenever a customer wants to connect with you.
It offers a team collaboration option to share the details and insights on each client. This way, your team members will know the changes you make for clients. Keeping the customer on priority is easy with Zoho software.
Not convinced with Zoho? Check our guide on the best Zoho alternatives.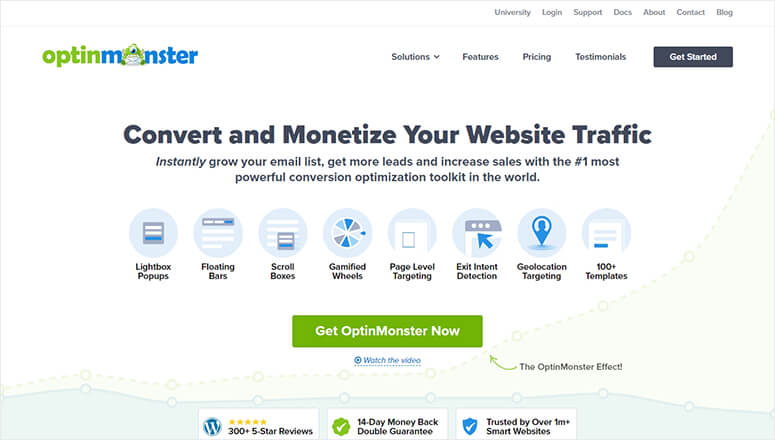 OptinMonster is a lead generation and conversion optimization software. It helps you get new clients with powerful and highly engaging optin campaigns. The best part about OptinMonster is that it targets customers based on their interactions with your website.
It lets you manage clients in an intuitive dashboard and reach out to them using your favorite email marketing services.
That makes OptinMonster the perfect complement to any client management software to build relationships and automate your communications with customers.
Or, you can simply use your email service provider to organize contact lists and automated email series. Then you can add new leads with OptinMonster and send them to the appropriate list.
This can be a cost-effective way of scaling your business without investing in professional (but expensive) CRM software.
OptinMonster is easy to set up with a drag and drop builder. With hundreds of templates, you can customize a campaign and display a lightbox popup, floating bars, scroll boxes, and more to engage customers on your website.
We hope this article has helped you find the best client management software for small businesses.
You may also want to check out our guide on how to create a request callback form in WordPress.
This will provide an extra channel for communication for your clients to help you get new leads and improve UX across your site.