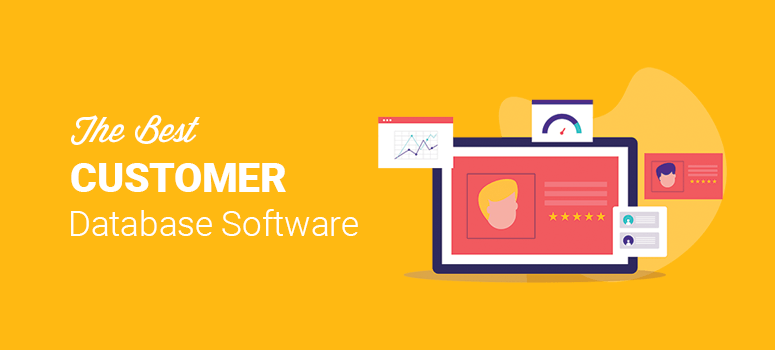 Are you looking for the best client database and customer database software?
Building a client database is the modern way to collect and store information about your clients. This data will be handy and easy to locate on a customer database software.
Unlike contact management, customer database software allows you to store project details, communications with customers, and much more.
With this information, you can easily search for your top customers and prioritize customers based on their interactions with your site.
A client database software is also helpful in maximizing your sales. By efficiently following up with new leads, you can act at the right time to convert them into paying customers.
In this article, we'll share some of the best client database and customer database software to manage customer relationships.
Best Customer Database Software
Below, you'll find the top client database software. This software help manage your relationships with customers and organize business communication for better use.
Let's get started.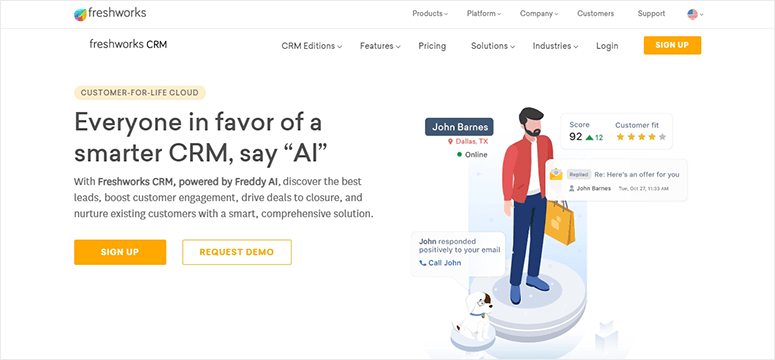 Freshworks CRM is a popular customer database software based on artificial intelligence A.I. technology. It helps manage your clients' data to find out potential leads, boost engagement, get new user sign-ups, and retain existing customers.
It starts by tracking page visits and user activity on your site to learn your visitors' intent. With automated and personalized chats, you can quickly connect with users in real-time.
Freshworks lets you build custom forms to collect user information. This information is perfect for designing your email marketing campaigns and convert your website traffic into sales.
If you have a large team, this software will store all customer interactions in a single dashboard. It ensures centralization so that your team members would know exactly what deal is in process with each customer.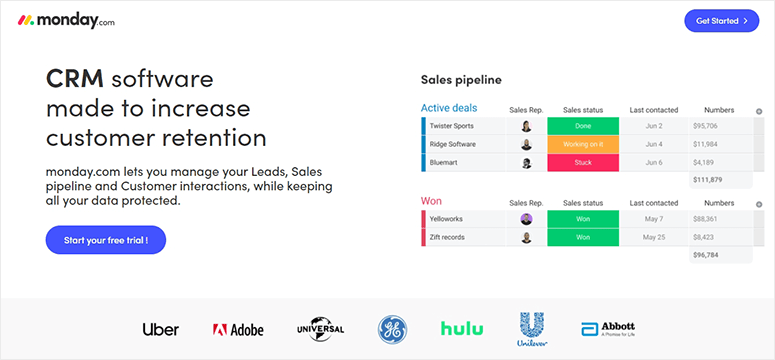 Monday is a high-quality customer database software to manage your clients, business leads, and interactions. It lets you design custom dashboards to monitor your sales, processes, performances, and business opportunities.
It comes with a powerful automation tool to save time and regulate your daily tasks. Monday allows you to set up reminders, enable due date notifications, and manage routine tasks automatically.
Collect the data from customers into an intuitive dashboard where all your team members can see the progress on each project. You can also share the dashboard with customers, so they can see updates on their work. The client database is secure and reliable.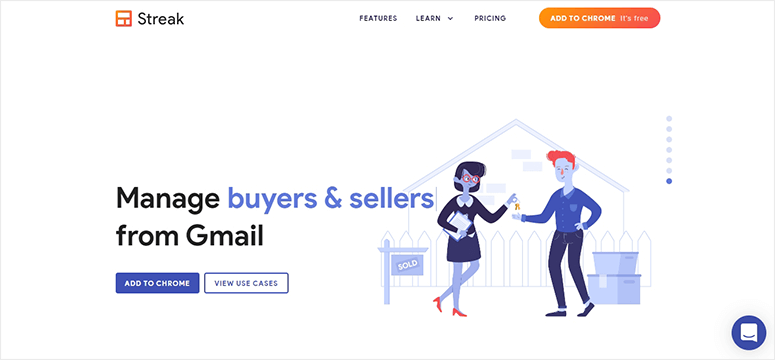 Streak CRM is a top-notch customer database software built specifically to connect with Gmail for client management. It adds, edits, and collaborates data into the software and makes it as simple as a spreadsheet.
It also allows you to filter and sort the data to find out top customers. That way, you can prioritize tasks and generate more revenue.
Streak automatically collects data from your emails, including contacts and communications. It also shares emails, notes, and call logs with your team so that they can take over a customer without missing out on any information.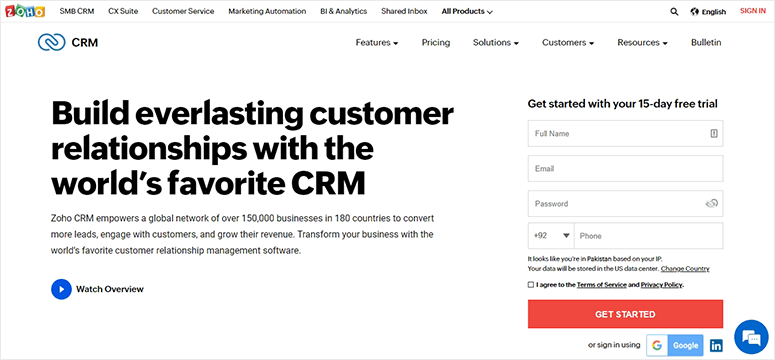 Zoho CRM is a professional customer database software with a large global network. It helps transform your small business to convert more leads, engage with clients, and boost your revenue.
It provides a 1-stop solution for customer management. Start by organizing webinars and converting your attendees into leads. This data is helpful to get more sales and easily build a large client database.
Zoho allows you to reach out to customers using all communication channels, including phone, text, email, live chat, and social media networks. It gives real-time notifications when a customer interacts on your site, so you can take action and get the client on board.
If you want to go for a different option, then check our guide on the best Zoho alternatives.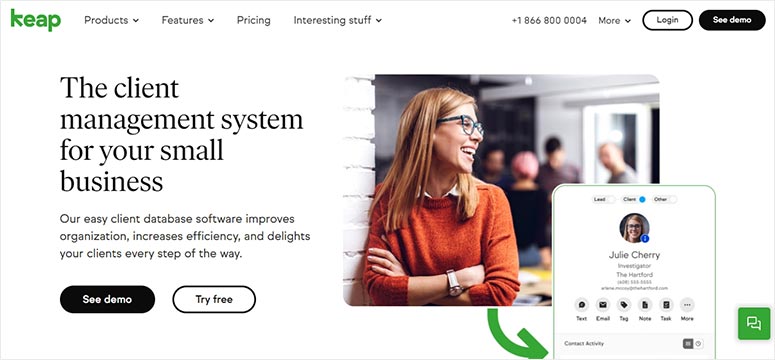 Keap is a premium client database software to organize your customers' information and increase efficiency. It provides a management tool to follow up with customers, update clients' data, and inform team members about work progress.
It has a simple dashboard with quick navigations to your contacts, messages, tasks, appointments, and so on. Everything is easy to access on the Keap software, so your team will not miss out on anything.
You can connect your Gmail or Outlook inbox with Keap to update records using email conversations. It also integrates with other popular apps to strengthen the customer database software and get the work done.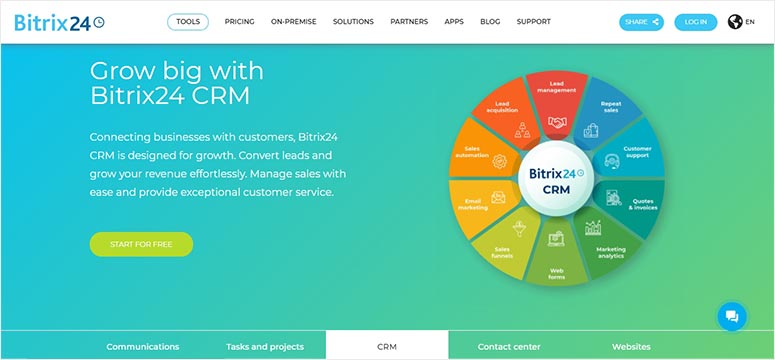 Bitrix24 is the ultimate customer database software to connect with clients and manage sales. It offers a step-by-step process of generating new leads and adding customers' data to the software automatically.
It allows you to create custom web forms, social media campaigns, email marketing campaigns, and more to engage with customers. The best part about Bitrix24 is that it lets you import contacts and clients' data from other software easily.
With a 360 customer view, you and your team members will know the complete updates, communication, and progress of each customer. It has search filters for contacts, leads, and organizations to instantly find any information in the database.
We hope this article has helped you find the best client database and customer database software.
You may also want to check out our guide on the best customer communication tools to build relationships.
These tools will further extend your communication to build long-lasting relationships with customers and take your business to the next level.