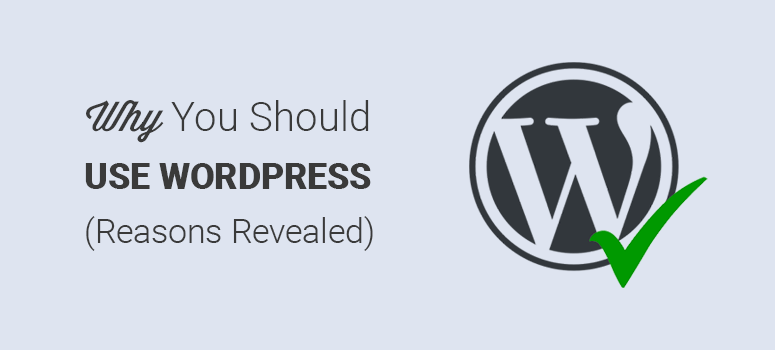 You know WordPress is popular, but it can't possibly live up to its hype, can it? What on earth could WordPress offer that other website builders are lacking? Is it really THAT great? As a matter of fact: it is!
In this article, we'll share 9 fantastic reasons why you should use WordPress to create your website. You'll be happy you did.
What's WordPress and How Does It Work?
WordPress is the top content management system (CMS) and website builder on the internet. It's used by over 32% of all websites which means every third website currently on the internet was built on WordPress. Many of the biggest brands in the world are using WordPress actively for their websites.
Do check out this article on popular CMS market share.
You'll find 2 types of WordPress websites: WordPress.com and WordPress.org, which can create confusion among WordPress newbies. The primary difference is that WordPress.com is the best blog hosting solution, whereas WordPress.org is a self-hosted platform. Simply check out our comparison between WordPress.com vs WordPress.org for all the details. In this article, we'll solely be talking about the self-hosted WordPress.org version of WordPress.
WordPress is easy to install and it's beginner-friendly. It can be used to make a website, start a blog, or create an online store. To sum it up: you can use WordPress to create ANY kind of website. We'll discuss that more in the article below.
Now that you have a basic idea of what WordPress is, let's dive into the full details and see why you should use WordPress to build your website.
1. WordPress is Free and Popular
WordPress is an open-source software. It's free for all, and you can easily download it from the WordPress.org website. For more specific details, you should read our article on why WordPress is free and what's the catch.
Once downloaded, you can use WordPress to create your website. However, you'll need to purchase a domain name and web hosting.
What's a domain name?
Well, a domain name works as the identity for your WordPress website. It'll be something like isitwp.com or google.com. Your users can use the domain name (URL) to browse your website. If you'd like to know more, then read our article on what is a domain name and how does it work.
We've also created an expert-picked list of recommended domain name registrars. You can use any one of them to buy the domain name for your WordPress website.
What's web hosting?
Without web hosting, you can't run a website. If a domain name (URL) is your address, then web hosting is your house. It's the space allotted to you on the internet where your website information is stored. It's where you'll upload the WordPress files and your media content (images and videos).
There're many WordPress hosting companies to choose from. Personally, we recommend Bluehost as it's the most popular hosting provider and is also an official WordPress hosting partner.
For IsItWP users, they're offering a free domain name and a massive discount on web hosting. This offer will reduce your starting cost to as low as $2.75 / month.
When it comes to popularity, WordPress is the most-used website builder in the world and is continually growing with each passing day. Moving forward, we'll talk more about how easily you can build a website with WordPress.
2. WordPress is Simple and Easy to Use
Readers always ask us, 'How hard is it to use WordPress?' Answer: Not hard at all. In fact, it's super easy! Yes. Even for absolute beginners.
From installation to usage, WordPress is extremely simple to learn. It can be managed without any coding or programming knowledge. If you're just starting out, this is the primary reason why you should use WordPress for your online presence. You can check out our guide on how to install WordPress to get started right away.
Once installed, you can add the pages and posts on your WordPress website. It also allows you to add and manage images with your content. All of this is available via a simple admin dashboard.
WordPress has regular updates for the core software, and it releases the new version every few months. Using the WordPress updates section on your dashboard, you can easily manage these updates in just a few clicks.
To avoid any loss of data, we recommend you use a WordPress backup plugin and save regular backups of your site on your computer or on the internet.
3. WordPress Has Infinite Resources (Themes and Plugins)
What makes WordPress even simpler and easier to build with is the amazing number of built-in themes and plugins.
Let's start with themes!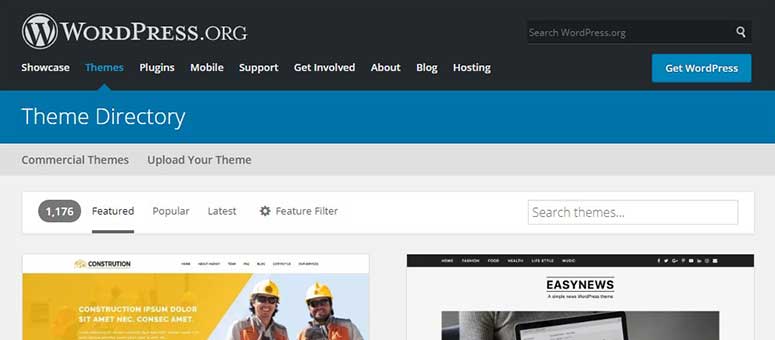 WordPress templates, or themes, are design skins for your website. The pre-built themes make your work easy to set up a website. You can install the theme on WordPress and make the necessary changes to get your site ready. You don't need any coding knowledge or design skills to use WordPress themes.
There are themes available for every type of website. The WordPress repository has hundreds of free templates for each category and niche. To make your search even easier, we've listed a few suggestions below:
You can customize the colors, background, header, footer, sidebars, and other components of your theme. All WordPress themes have different options to add a logo, image galleries, and other features.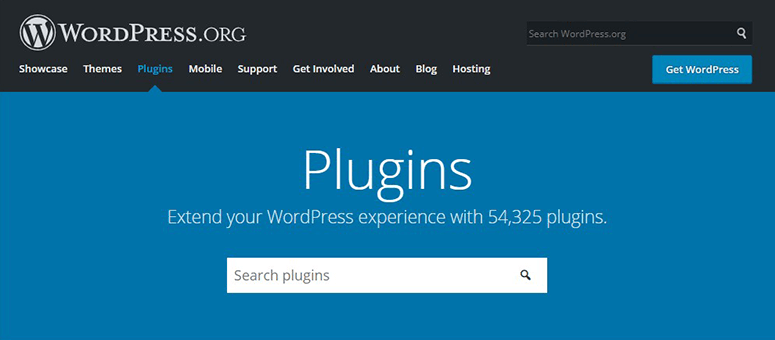 WordPress plugins are thousands in number and offer great additional features for websites. If you want to add any functionality you can imagine to your website, you can easily find a WordPress plugin to make it happen.
Whether you want to create a contact form, make an image gallery or image slider, use Google Analytics, or add any other feature in WordPress, you can install a plugin to get the job done.
You can also use WordPress plugins to change the context of your website. For example, you can use a membership plugin to create a membership website or use an eCommerce plugin to create an online store with WordPress.
Also, check out our article on best WordPress books for more resources.
4. WordPress is Search Engine Friendly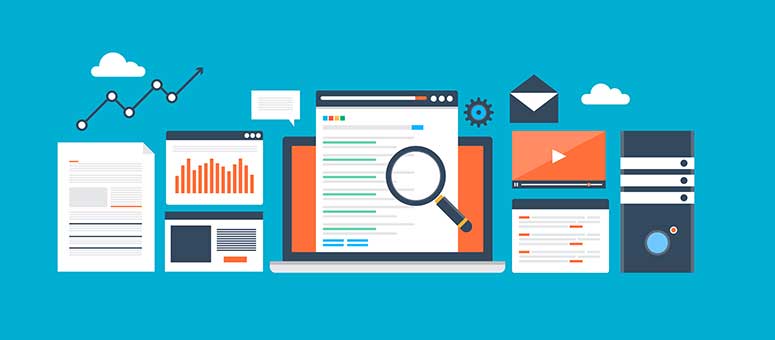 It's important for every website to be search engine friendly; otherwise, you'll never get the attention of your ideal audience. WordPress is designed and built with the best coding techniques, which makes it highly optimized for SEO.
If you have a website with WordPress, it'll get priority on search results. Google and other popular search engines love WordPress-based websites. To further optimize your site and content, you can use the best SEO tools.
You might also like to read our article on how you can make your WordPress site SEO-friendly and grow your traffic.
5. WordPress is Secure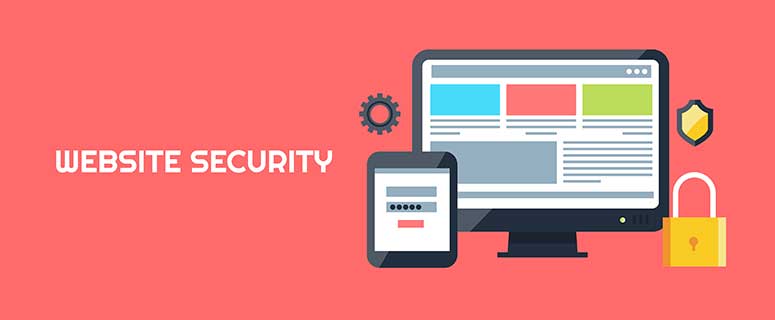 WordPress is well-renowned for being safe and secure. There are numerous banks in the world that use WordPress to run their sites. Though the internet can never be fully secure, it's important to take as many measures as possible protect your website from hackers or malicious attacks. Thankfully, WordPress makes this easy.
You'll find many WordPress security plugins on the market. Also, read out the ultimate WordPress security guide for more details.
We recommend using Sucuri for your website security needs. It protects your site from threats and malware attacks. Simply install Sucuri and forget your security fears. Also you can ensure to run a website security test using our vulnerability scanner.
6. WordPress Supports All Types of Media
You can upload images, videos, gifs, and other media files on your WordPress website. Unlike other best website builders, the WordPress text editor works like a breeze.
It allows you to drag and drop images, videos, etc. on the text editor screen. Once published, the media content will displayed beautifully on your pages and posts.
WordPress also allows you to display and download documents, PDFs, and other files. If your file size is large, you can increase the maximum file upload size in WordPress.
7. WordPress Has Apps Integrations
WordPress plugins are incredible for adding more features onto your website. However, you can also integrate apps to maximize the functionality of WordPress.
If you're running an online store with WordPress, you can integrate payments apps, shopping cart apps, and products apps to increase your revenue. Similarly, you can use social media apps to popularize your website or blog.
There're many apps on the market that can be integrated with WordPress to fulfill the needs of your website.
8. WordPress Has the Largest Community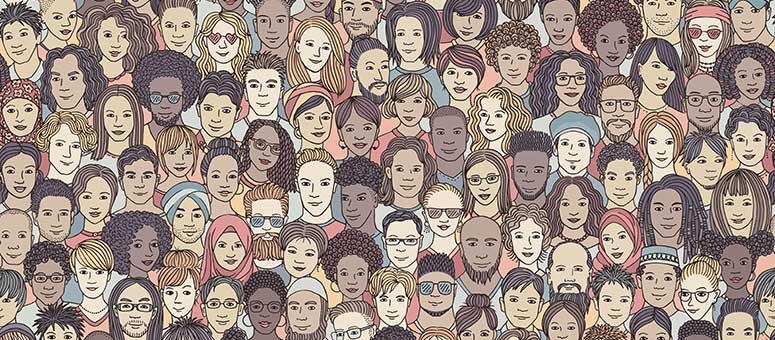 Because of its popularity, the WordPress community has grown all over the world. The WordPress community has expanded to forums, social channels, discussion boards, and more. People who're working with WordPress also arrange meetups around the globe to talk about the platform.
If you have a problem with WordPress, you'll most likely find the solution on the WordPress.org forum or any WordPress group on social media. WordPress communities are available on Facebook, Twitter, Reddit, and nearly every other social network.
9. WordPress Is for All
When we say WordPress is for all, we really mean it. WordPress can be used to make ANY kind of website. You can also start a blog of any kind. Or, you can use WordPress to create an online store and sell your products. The possibilities are endless.
WordPress was developed for beginners to advanced level users. While beginners can use the drag and drop builders and live customizer to publish a website, advanced users can fully customize the code and make their desired changes within software.
Check out these best web design software mentioning WordPress. You can also head over to our expert analysed review of WordPress for more convincing.
We hope this article helped you learn why you should use WordPress. Still not convinced? Then you might like our guide on popular WordPress alternatives and competitors.