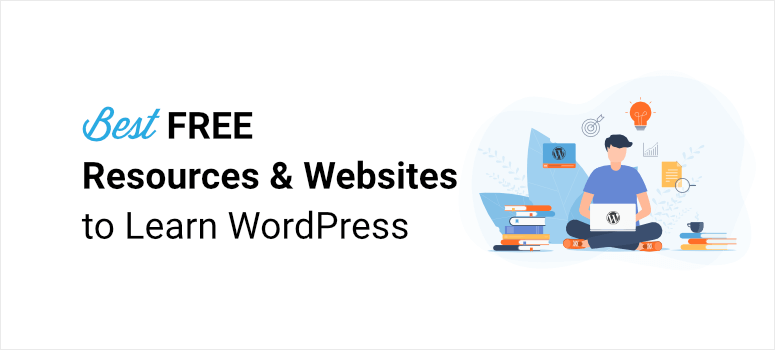 Do you want to learn how to use WordPress to build a website?
WordPress is the most popular tool to build websites today and for good reason. It's free, easy to use, and fully customizable. That means you can grow, change, and scale your website as you want.
When you're on the outside, WordPress may seem complex. But it's really not. It doesn't require much time or money to get started with WordPress.
In this guide, we'll show you where you can find the best tutorials and resources on WordPress that are absolutely free!
Before we begin, let's quickly discuss why anyone would choose WordPress. Knowing this will make you stay on your journey and not give up on small hurdles.
Why Choose WordPress?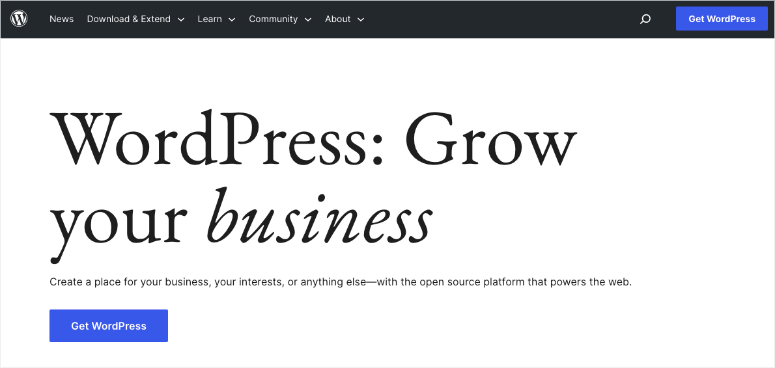 WordPress is unlike any other website builder out there.
It's open source which means anyone can contribute to its development. This means there are thousands of people around the world that are building tools (also called WordPress plugins) and themes that you can use for your WordPress site.
While many WordPress themes and plugins are offered for free, there are premium products that come at a reasonable cost. In fact, there are 55,000+ plugins and 30,000+ themes, both free and paid. So you'll have plenty to choose from.
The best part about this aspect is that if you have a problem with your WordPress site or think of a feature you want to add to your site, the chances are you'll find a plugin that you can install and it will take care of it for you.
There's also a strong WordPress community to help you fix issues on your site, share their stories, discuss new features and updates, and just help each other out.
Plus, WordPress is home to WooCommerce. It's the most popular eCommerce platform that so easy to use and scale.
Most website builders like Wix, Shopify, and Squarespace charge you a fee and let you start building your site right away. What you don't know is that these are fully-hosted platforms. That means, they take care of a lot of the technical things for you while you can focus on building your site. This sounds like a dream, for beginners and people who don't want to get mixed up in technical settings.
But the problem is when you run a website long enough, you'll realize you're stuck in a box. You won't have control over your site's customizations and configurations, and there's nothing you can do about it.
WordPress, on the other hand, is a self-hosted platform. You need to get your own web hosting plan and domain name. Then you can install WordPress and get started.
We've got you the best deal on this where you can get started with WordPress web hosting + a free domain at $2.75 per month.
Grab the Exclusive Bluehost Deal
While you have to maintain all this on your own, it also means you get full control over your website's settings, server configurations, domain nameservers, and so much more.
There's a slight learning curve involved where you need to familiarize yourself with new terms and controls. But as you master the art of creating and managing a website, you'll learn more about why this is so important.
We strongly recommend WordPress if you plan on building a website you want to grow and monetize.
With that said, let's dive into the best free resources you can use to learn WordPress right away.
8 Awesome Places to Learn WordPress for Free
There are plenty of paid WordPress courses out there. If you want to get a streamlined course that's easy to follow, we recommend WP101.
They have helped 3+ million beginners learn WordPress through their tutorial videos. You can get started for just $12 per month (with a 7-day free trial). We talk more about this later, you can skip ahead if you like.
If you're not ready to make an investment or simply don't have the budget for it, we've got you covered. You can definitely learn WordPress and upgrade your skills on your own.
Here are our top picks of resources you can use to learn WordPress fast and for free.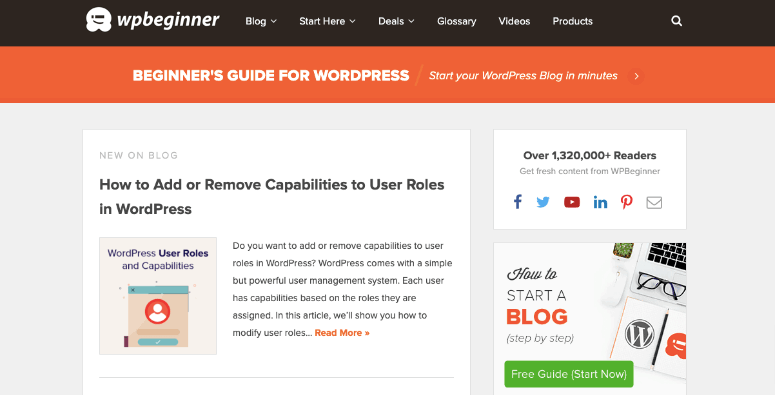 WPBeginner is the top most trusted source when it comes to WordPress tutorials, reviews, and showcases.
You'll find tons of tutorials from the basics of WordPress to advanced configurations. They regularly update their tutorials and publish new posts that are so helpful for WordPress users.
Here are our top picks from their tutorial section on starting a WordPress blog:
» How to Make a WordPress Website (Ultimate Guide)
» How to Start an Online Store
» Free WordPress Workshop for Beginners
They also have a very strong social media presence. They have a YouTube channel with amazing and easy tutorials. Plus, there's a Facebook group where you can be a part of the WordPress community to get help any time you need it from experts and fellow WordPress users.
Check it out:
» WPBeginner Facebook Community
» WPBeginner Email Newsletter (Get the WordPress Toolkit Free!)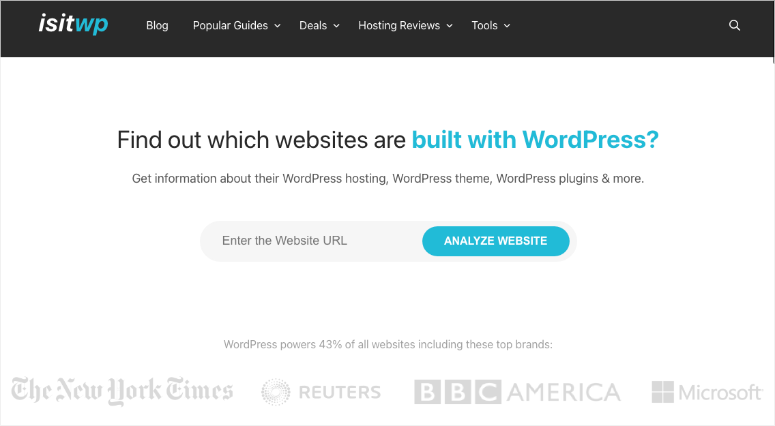 At IsItWP, we focus on bringing you the best WordPress plugins, themes, and tutorials to help you compete with the big guys.
We are constantly trying and testing tools, platforms, web hosting, domain registrars, website builders, and more to help you know which are the best ones out there, or at least which would be best suited for your goals.
To make it easy for you to get started with WordPress and grow your website, we regularly publish new guides, tutorials, reviews, and comparisons on our blog. Check it out here: IsItWP Blog.
When you're just getting started, these tutorials and reviews are the best:
» How to Make a Website From Scratch
» How to Start a WordPress Blog
» The Best and Most Popular WordPress Themes
» The Best WordPress Plugins [Mostly FREE!]
» The Best WordPress Hosting Companies
» The Complete WordPress Security Guide (Beginner Friendly)
» The Complete Beginner's Guide to WordPress SEO
» 27 Must Have WordPress Plugins for Business Websites (Expert Pick)
» The Best and Most Popular WordPress Themes (UPDATED)
We also understand that starting a website can mean a big investment. So we've worked hard at bringing you some awesome coupons and discounts here: Top Coupons & Deals From Our Favorite Stores
Added to that, we have dozens of online web tools that you can use for free. All you have to do is click on any link below and it'll take you straight to the tool.
» WordPress Website Security Scanner
» Website Uptime Status Checker
» Strong Password Generator Tool
Every single one of these tools is completely free to use. You can bookmark the ones you need so that you can easily access them as you run your WordPress site.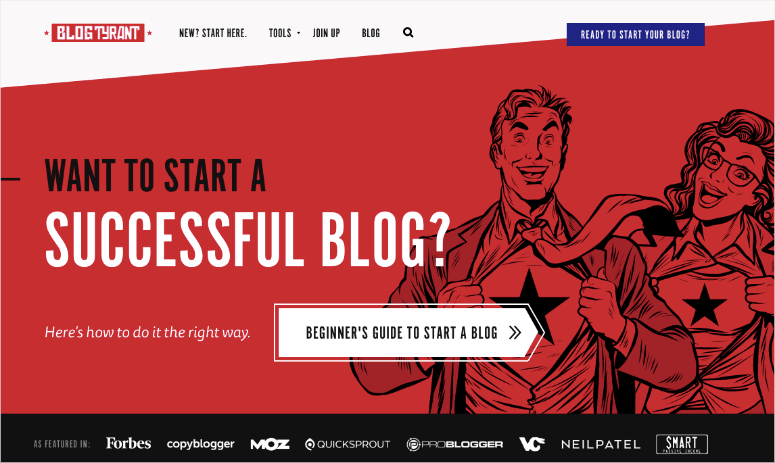 If you want to start a WordPress blog, BlogTyrant has tons of resources dedicated just to blogging. You'll find tools, themes, tips, and tricks that are specific to blogging.
Here are our top picks from their tutorials:
» How to Start a Blog and Make Money
» How to Get Traffic to Your Blog
» Do I Need a Host for My Blog (+15 More Questions Answered)
» How to Create an Email Newsletter
» 101 Blogging Tips for Beginners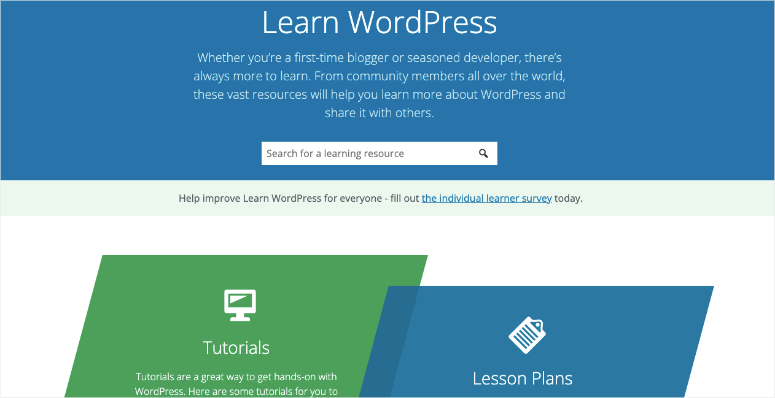 WordPress itself has a library of resources to help you learn how to use their platform. Whether you're. anew blogger or a seasoned developer, you'll find guides to help you with just about anything you need related to WordPress.
» Head over to Learn WordPress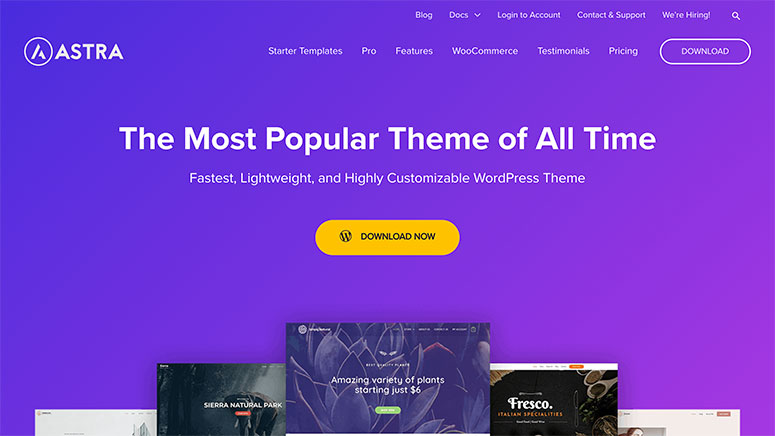 Astra is one of the best WordPress themes of all time! The theme is fast, lightweight, and highly customizable.
You can import entire demo websites and make them your own in a few minutes to a few hours. The way their themes are built, you won't need to learn WordPress extensively. At least not at the start.
All you have to do is install the theme, select a template, and customize it. And you'll have a beautiful, professional-looking website in no time.
Astra maintains a blog where they constantly put out tips, articles, guides, and more. You'll also find WordPress and WooCommerce tutorials.
Added to this, you can join their email list and get tips sent straight to your inbox.
» Check out Astra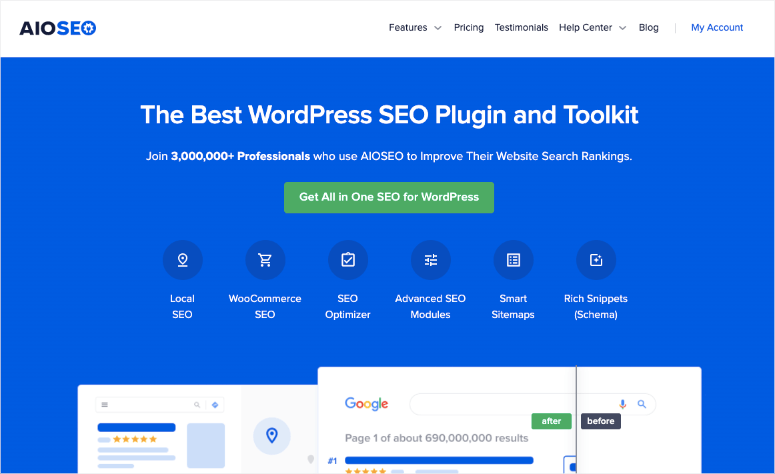 If you want your blog or website to rank on Google for relevant results, then you need to optimize your site for SEO (Search Engine Optimization).
All in One SEO is a great tool that simplifies WordPress SEO for anyone. It makes optimizing your site fast and easy. Plus, they have tons of easy step-by-step tutorials and guides that you can follow to learn more about SEO.
Here are our top picks:
» How to Boost Your Small Business SEO Without Expert Help
» A Simple SEO Tutorial for Beginners: The Ultimate Guide
» A Complete Blog Post SEO Checklist to Boost Rankings
» Head over to AIOSEO Blog for more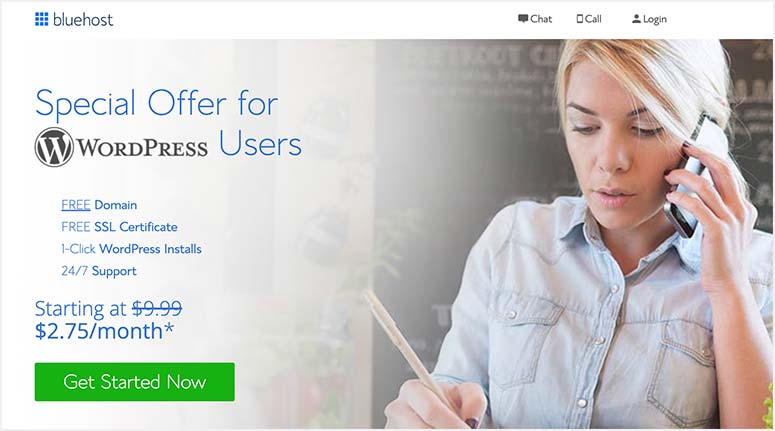 When you run a WordPress site, you'll need. domain and hosting plan. We recommend using Bluehost because they're reliable, offer great service, and are affordable too.
At some point or the other, you'll need to make changes to your hosting plan, DNS servers, Nameservers, Host records, and so on.
For tutorials and information on this, Bluehost has an extensive knowledge base and an active blog that you can rely on.
» Check out Bluehost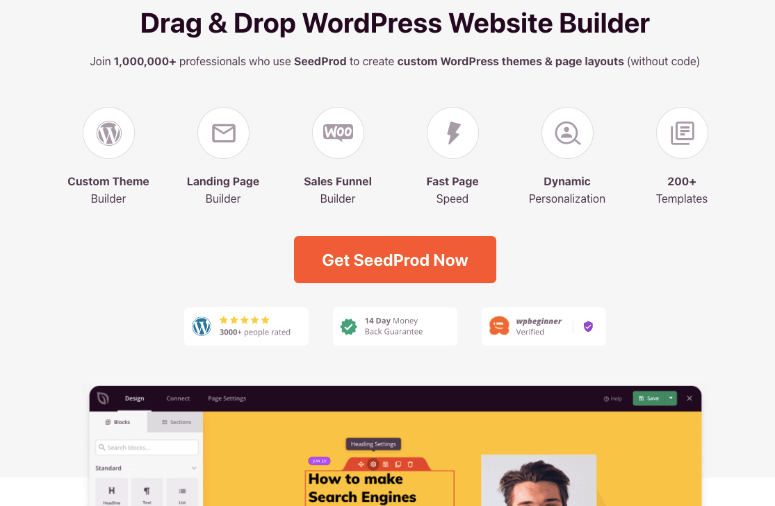 SeedProd is the best WordPress landing page builder. It also comes with readymade website themes that you can use to build an entire website with ease.
Added to that, SeedProd comes with built-in Coming Soon and Maintenance Mode.
When you're just starting your website, you may want to hide the site under construction. Instead, you can display a beautiful page where visitors can see your launch date and even sign up for updates or early bird discounts.
Now, SeedProd is on this list because you'll find lots of tutorials on how to create awesome pages that have everything you need to wow your audience and get them to take action on your site. This could be to sign up for your email list or an event, buy a product, or maybe request a quotation.
You can even learn how to create your own custom WordPress theme.
» How to Create a Custom WordPress Theme in 5 Code-Free Steps
» How to Make a One Product Website in WooCommerce
» How to Create a Landing Page Without a Website Step-by-Step
» How to Create a Blog Page on WordPress (2 Easy Ways)
» Head over to the SeedProd Blog
That's our list of the best free resources to learn WordPress. We hope you found this helpful. Before we wrap up, we want to talk a bit about paid courses as well. If you prefer a professional video course that walks you through learning WordPress step by step, check out our top pick below.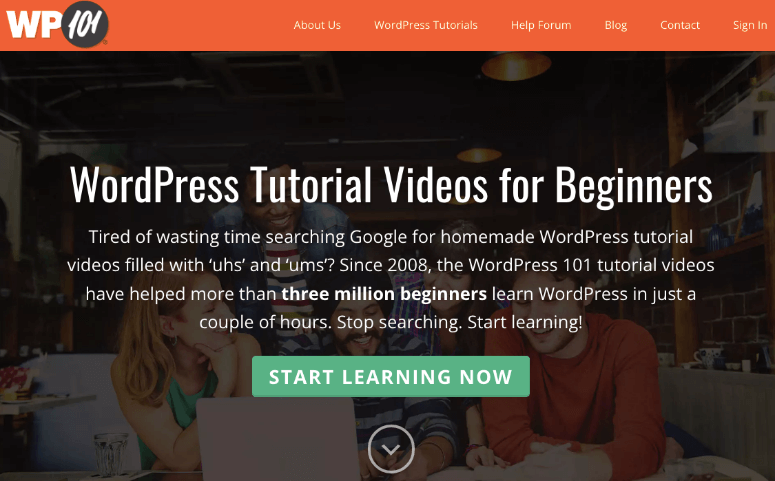 WP101 is hands down the best premium platform to learn WordPress through video tutorials. When you sign up, you'll get access to the WordPress 101 course that teaches you the WordPress basics in less than an hour.
Each video is scripted and professionally produced to make sure you understand the steps without any tech jargon. Plus, there are closed captions so you can follow along with subtitles.
Here's the best part: You get a free WordPress sandbox site to get hands-on experience with building and customizing a WordPress site. You won't have to buy a hosting plan or domain name on your own – at least until you're ready to set up and launch your own website.
The tutorials are always up to date as well so you know you're getting the latest guidance.
With WP101, you'll never be alone in your WordPress journey. You can join the members-only Help Forum and get expert answers from WordPress experts. Here's what you'll get:
WordPress 101 course
8 additional courses
200+ WordPress tutorial videos
All future courses
100% risk-free money back guarantee
WP101 is great for beginners, bloggers, students, employees, and just about anyone who wants to learn WordPress.
That's all we have for you today. Next, we've picked these blog posts for you:
These guides will help you learn more about how to build your site, monetize it, and track its performance to make it successful.