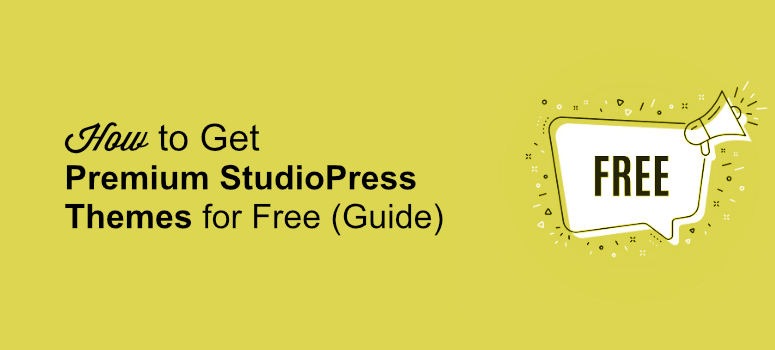 Did you know that you can get all 35+ premium StudioPress themes for free?
StudioPress is one of the most popular theme hubs when it comes to finding beautiful and responsive themes for your website. Since 2010, StudioPress has been selling themes that excel both in terms of design and features.
In this article, we'll show you how to get the premium StudioPress themes free of cost. But before that let's have a quick look at why you should get a StudioPress theme for free.
Why Use StudioPress?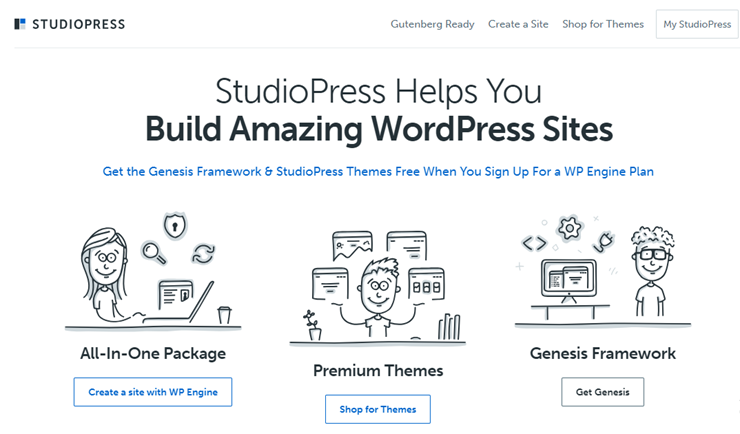 StudioPress is one of the most popular premium WordPress theme hubs for finding top-rated WordPress themes. Its flagship Genesis Framework is the best theme framework that empowers you to quickly build a WordPress site.
Genesis acts as a platform or a parent theme on which your WordPress website can be created. Check out more details on what actually a WordPress framework is.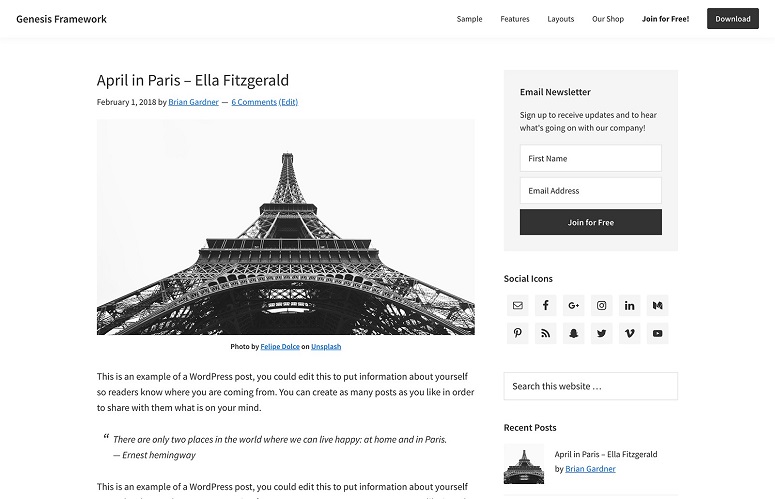 Alongside the Genesis framework, StudioPress also offers around 35 premium child themes that are both stylish and also resonates well with any niche.
If you purchase themes individually, you'll have to pay anything between $99.95 to $129.95. That means all themes will cost around $2000. StudioPress also lets you get all themes for a one-time payment of $499.95.
Let's now have a quick look at the StudioPress themes features.
StudioPress Theme Features
Every StudioPress theme is designed with the Genesis Framework as a parent theme. This makes it really easy to change your website's design.
You can simply switch to a different child theme and your design will automatically change while keeping the foundation intact. This means that you don't have to manually copy the changes you made to the core theme as you change the child theme for a different look.
Before we tell you how to wave off the pricing of the premium themes, let's have a quick look at some of the features that the StudioPress themes offer.
Blazing fast loading speed
Top-notch security
Clean codes
Fully responsive to mobile devices
Access to the search engine optimized Genesis Framework codebase
Genesis framework package
Customizable header
Theme customizer
eCommerce option
Translation ready
and more.
How to Get Premium StudioPress Themes for Free
In 2018, WPEngine, a renowned managed WordPress hosting service provider acquired StudioPress.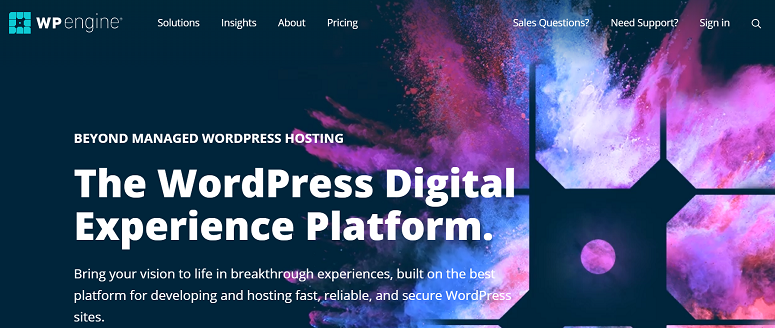 Since then, Genesis Framework and all 35+ premium themes are offered for free to all those who sign up for a WP Engine account.
This option is also available to all the existing members of WP Engine. The offer has been made in an attempt to enhance the customer's ability to design beautiful and powerful websites for their business.
Get All 35+ Themes for Free with WP Engine »
About WP Engine – Why Choose WP Engine For Your Business?
As mentioned above, WP Engine is a managed WordPress hosting solution that also offers blazing fast website experience and cutting edge WordPress specific technologies. With WP Engine, running a WordPress site isn't a hassle.
Since it's a managed WordPress hosting provider, their expert team will handle everything for you, including security, caching, backup, and more. This means that with WP Engine as your hosting solution, you can focus solely on publishing and promoting your content.
Plus, with WP Engine, you can have all the features right within your WordPress dashboard.
They also ensure blazing fast website speed without having you to install any plugin.
Here are a few more features that WP Engine offers:
Managed WordPress hosting
1 click staging environment
Robust caching, CND and real-time performance optimization
Full-proof backup and security
Actionable insights
Easy integration of marketing platforms
Ease of use
Fantastic performance and high speed
Top-notch support
To know more about WP Engine, read our complete WP Engine review here.
Overall, WP Engine is a great option for those who want professional assistance in managing their websites so they can focus fully on developing their business.
Get All 35+ Themes for Free with WP Engine »
So that's it. You now know how to get the StudioPress premium themes for free. You may also want to check out other theme options like SeedProd and ThriveThemes. Both themes are versatile and can suit any kind of website. You'll get a drag and drop visual builder as well to customize the themes.
See our entire list of the best WordPress themes and best WordPress plugins for your website.