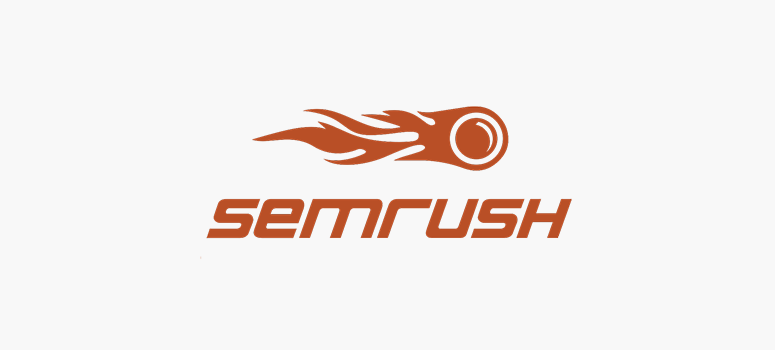 Do you want to know what Semrush has to offer and if it's worth it?
Semrush is an online visibility and content marketing platform that gives you insights and data to optimize your website across all key channels.
At IsItWP, we've been using Semrush for years and can give you an honest review based on our own experience.
In this post, we'll cover Semrush's features and pricing to give you a real picture of whether it's worth it or not.
Here's a table of contents with quick links if you want to jump ahead.
Semrush: A Brief Overview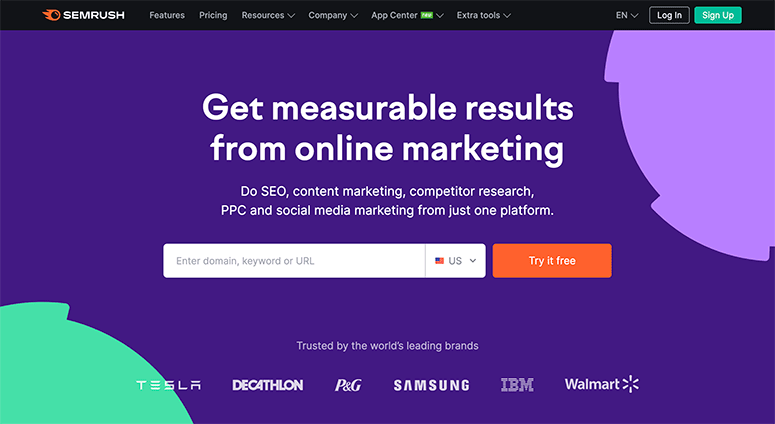 Semrush is the most popular SEO and content marketing tool that helps grow your organic and paid traffic.
Semrush is particularly loved for its keyword research tools. In fact, it has over 21 billion keywords in its database to help you generate content relevant to your audience.
Added to that, it's packed with features to carry out market research and competitor analysis. Plus, you can track your rankings and link-building strategies.
It has over 7 million users across the globe and is one of the most trusted all-in-one solutions for online visibility and content marketing.
Semrush Features: What Do You Get?
Semrush is often mistaken for an SEO tool, but it's so much more than that. Here's what you can expect when you sign up for Semrush:
We'll dive into each of these areas in detail to get a deeper understanding of what Semrush has to offer.
1. SEO Tools
Semrush is loaded with SEO tools to analyze, audit, and optimize your website. Here are a few highlights of its SEO features:
Keyword overview, research, and gap analysis
Backlink analytics, auditing, and gap analysis
Domain overview, site audit, and position tracker
Link building tool
Local SEO listing management
Log file analyzer and reports
On Page SEO checker
Organic research and traffic insights
We'll expand on the important tools here.
1. Carry Out Keyword Research
Semrush is popularly known for its incredible keyword research tools. It generates keywords fast and gives you valuable insights that you can use to rank on SERPs (Search Engine Results Pages).
You can spy on competitors to see what keywords they are using that you've missed. And it also shows you which keywords are getting the best ROI (Return on Investment) for your competitors.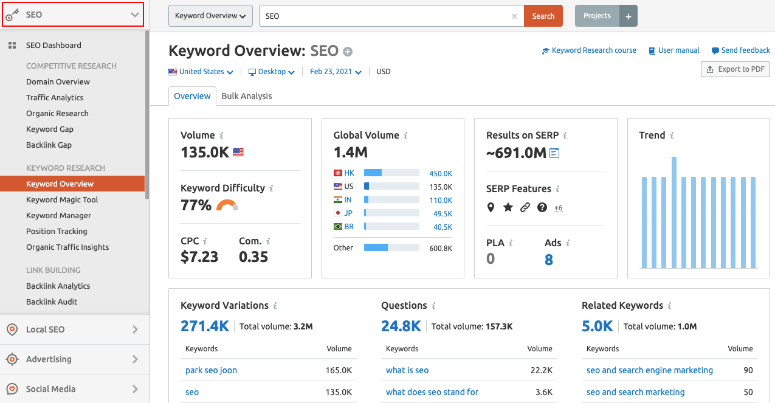 It has a Keyword Magic Tool that lets you research keywords to find search volume, trends, and competitive density.
2. Analyze Your Backlink Profile
With Semrush, you can view your backlink analytics and identify backlink gaps. It also segments the types of backlinks into text, images, forms, and frames.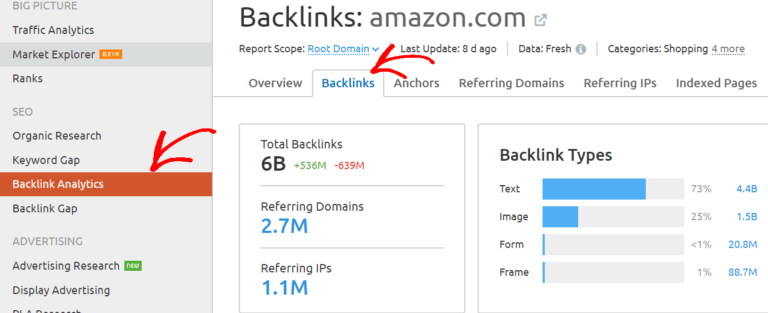 With these insights, it's easy to remove unwanted links and build a strong backlink profile to improve your site's SEO.
3. Audit Your Site's Performance
Semrush audits your site so you can see which pages are performing well. It also shows you errors, warnings, and overall site health.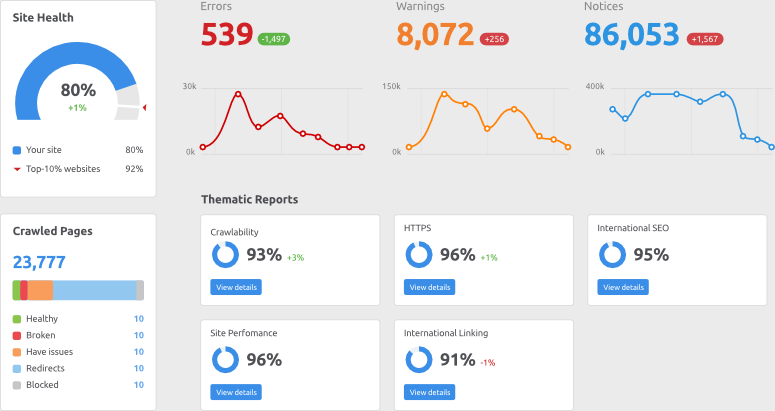 It scans your site for over 130 technical and SEO mistakes and then categorizes the issues it finds. So you can then prioritize what needs fixing first.
Added to that, you can check your crawl budget, performance and speed, and interlinking issues as well.
All of this helps in ensuring your site meets SEO standards and improves your chances of ranking.
4. Track Page Rankings
A rank tracker helps you monitor your page rankings in Google. This way, you can see whether SEO efforts are succeeding or failing.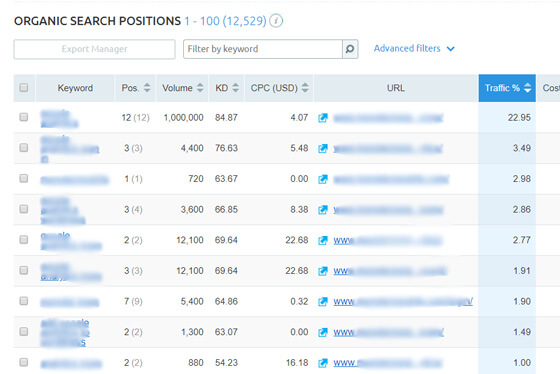 Semrush lets you track page positions on a daily basis. It also creates reports with this data so that you can easily understand the trends and performance of your posts.
2. Content Marketing Insights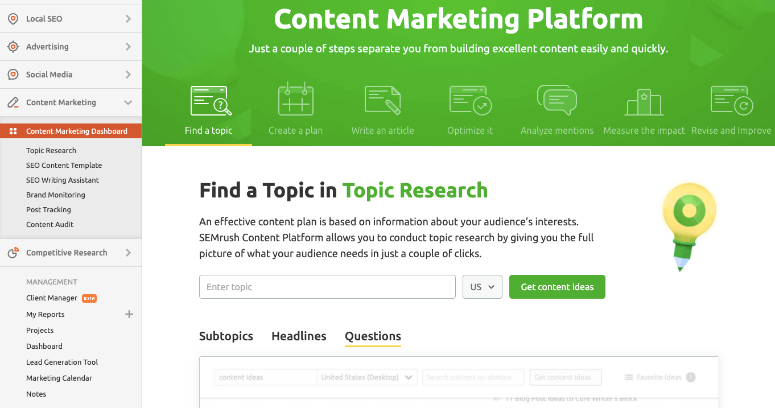 Semrush gives you access to a content marketing dashboard where you'll find tools for:
Topic Research – This gives you topic ideas on what content you could write for your domain.
SEO Content Template– Get recommendations on the SEO template you should use based on the keywords you want to target.
SEO Writing Assistant – Install this Google Docs addon to check your content for SEO-friendliness based on your target keyword.
Brand Monitoring – Track, analyze and benchmark your brand's performance online. Monitor what people are saying about your brand or product and get insights into promo channels and competitor mentions.
Post Tracking – Analyze individual URLs to measure performance based on backlinks, keyword rankings, and social shares.
Content Audit – Find out how well your website performs and what your visitors think about your content. It helps you also identify pages that are not doing well so you can take action to update, merge, or remove them.
With these features, you can don't have to reinvent the wheel or walk in the dark. Semrush helps you create awesome content that's relevant to your domain and designed to perform well.
3. Advertising Research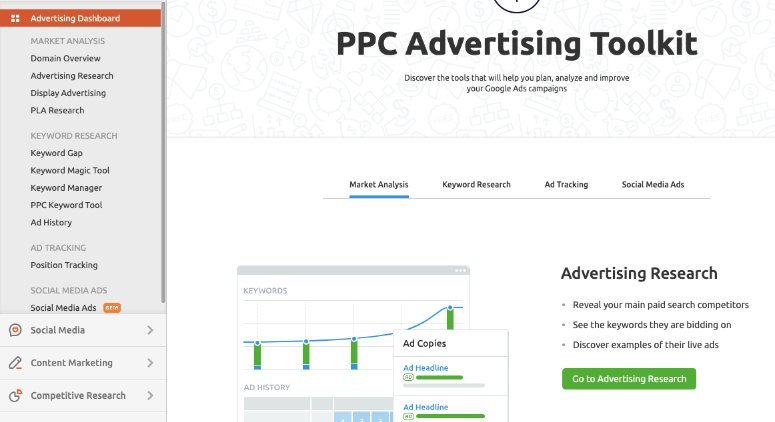 Semrush pulls data from Google PPC (pay-per-click). This means if you have Google Ads campaigns, Semrush will analyze the search volume, level of interest over the past year, and CPC (cost-per-click) for these campaign keywords.
Plus, it shows you a CPC (cost-per-click) map with an average CPC based on states.
It lets you design and optimize your Google Ads campaigns. You can set match types, clean keywords, and remove any duplicates and conflicting keywords.
You can find your main paid search competitors, see what keywords they're bidding on, and how much they spend on average. It even lets you check out examples of their live ads to get an idea of what's working for them.
These tools help you uncover more paid opportunities to skyrocket your ROI.
4. Social Media Tools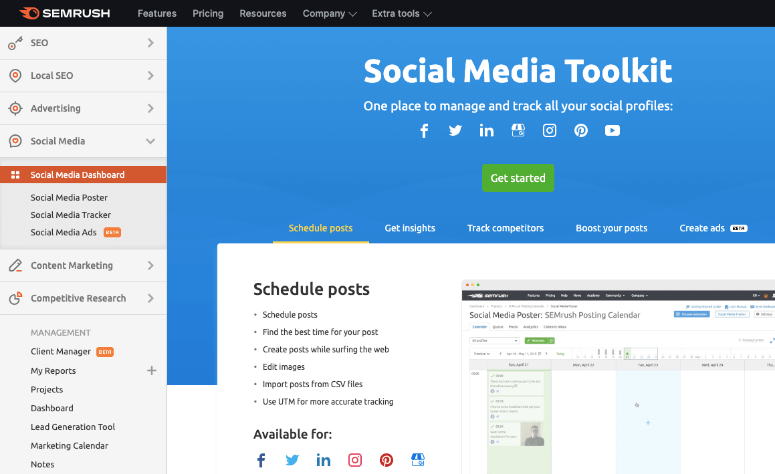 You can manage and track all your social profiles on popular platforms like Facebook, Twitter, LinkedIn, YouTube, Instagram, and Pinterest.
Schedule Posts – Create posts, edit images, add UTMs, and schedule posts at optimal times.
Get Insights – Find out who your audience is, how its growing, and what content they respond to.
Track Competitors – Compare your content with competitors and learn from their successes and failures.
Boost Posts – Reach more people and see how your ads are working with detailed stats.
Create Ads – Create and manage ads for every funnel stage and track and optimize their performance.
5. Competitor Analysis
Semrush gives you deep insights into your competitor's traffic strategy and trends. It analyzes traffic from all channels – organic, paid, referral, social, and direct.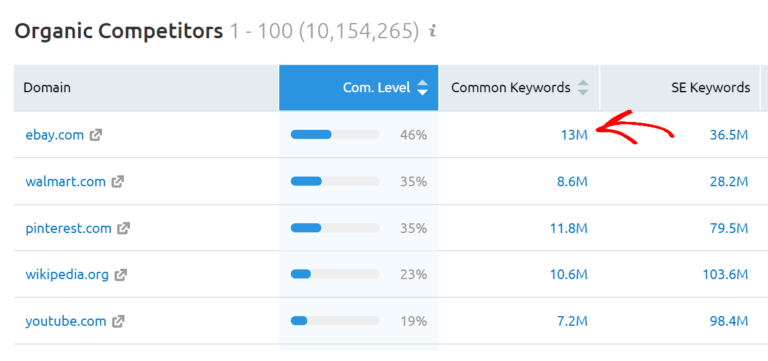 It also has powerful features that show you which domains you are competing with and even who your competitor's competitors are.
Added to that, you can use keyword gap and backlink gap tools to identify target keywords, topics, and backlinks you've overlooked. In this way, you can uncover new keyword opportunities to outrank the competition.
Semrush even lets you monitor your competition's social media activities to improve your own strategy.
Semrush Customer Support
Semrush has a friendly support team that's ready to help you with any service-related questions. You can submit a ticket, and they will get in touch with you.
You can also contact a support specialist on their hotline number.
Added to that, they have a huge knowledge base where you can learn more about the tool. There are tons of how-to articles and toolkits to help you solve issues on your own or simply explore the Semrush platform.
Semrush Pricing
Semrush has 3 standard pricing plans. However, if you're a large business and need a custom plan, you can contact their support team.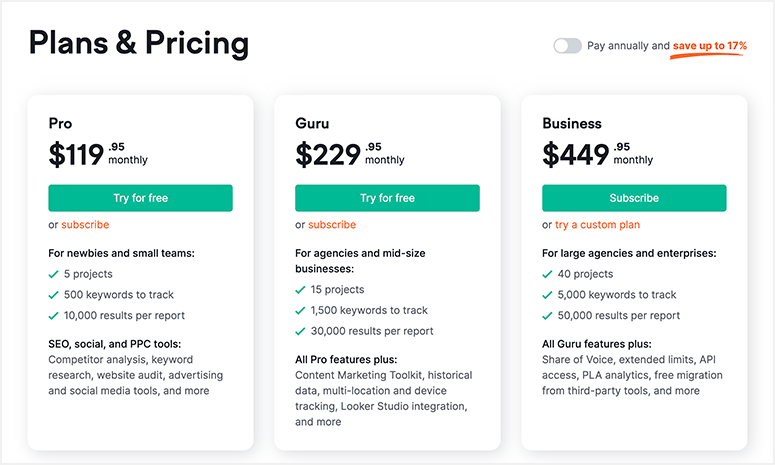 Pro: Costs $119.95 per month and is designed for freelancers, startups, and in-house marketers.
Guru: Costs $229.95 per month and is designed for small businesses and growing marketing agencies.
Business: Costs $499.95 per month and is more suitable for large agencies, eCommerce stores, and enterprise businesses.
If you bill annually, Semrush offers a 17% discount on all plans that save you heaps.
Semrush Trials and Coupons
Semrush doesn't have a trial period, but they do have a 7-day refund policy. Having said that, Semrush has agreed to offer IsItWP users a 30-day trial period.
You can use our coupon to claim your Semrush 30-day trial!
Our Verdict: Is Semrush Worth It?
Semrush is an all-in-one suite to help you optimize your site, outrank competitors, and grow your business. And it definitely lives up to that.
But Semrush is expensive, with the lowest cost plan starting at $99.50 per month (when billed annually). So it's natural to worry about your return on investment.
After checking out all the Semrush has to offer and using it ourselves, we can say with confidence that it's definitely worth it.
If you monetize your site and want to take your business to new heights, you should definitely consider using Semrush. You can manage your market research, SEO, PPC, content marketing, and social media all on a single platform.
It's no wonder 7 million users across the world love and trusts Semrush to manage and grow their businesses.
We hope you liked this review, and if so, you may also want to see our comparison of Ahrefs vs. Semrush.
Platforms like Semrush work best when they're used together with a good analytics solution. This will help you track your site's performance to gain deeper insights into what works and what doesn't.
And to grow your business further, you may also want to check out the best lead generation plugins to convert your traffic into subscribers and customers.