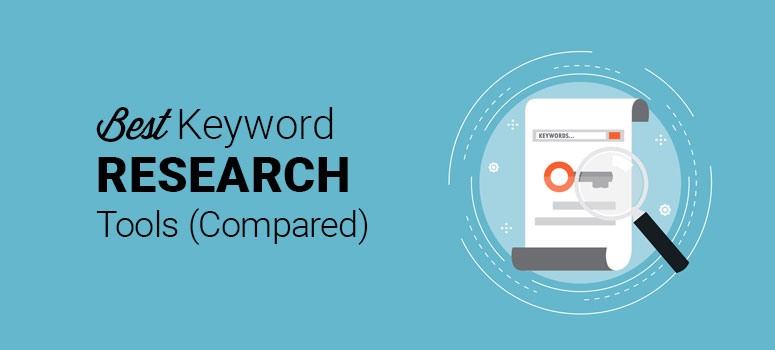 Looking for the best keyword research tool?
Keyword research is an essential step in brainstorming content ideas and targeting your products to customers. Whether you want to build brand awareness and expand the reach, you'll need to find every possible combination of keywords that your potential customers use on Google to find your products.
In this article, we'll show you some of the best SEO keyword research tools on the market.
Why Use a Keyword Research Tool
A proper keyword research can be beneficial in 5 ways:
Enables you to brainstorm engaging content ideas
Target your potential customers on Google and attract them to your site
Make your website appear in the top search results
Gain competitive edge over your rival's site
Not to mention, there are many keyword research tools available on the market. With so many options available, choosing the right one can be intimidating especially if you're not an SEO expert.
Let's take a look at some of the best SEO keyword research tools.
So let's begin.

SEMRush is one of the most popular keyword research tools that helps you do a complete SEO audit for your website. With this amazing tool, you can track keyword rankings, check your backlinks, check the ranks of your competitor and do a lot more.
It lets you find out which keyword can help you rank better on search engines. You can also find out the rank for each of these keywords on all major search engines based on their geographical locations.
And this is true not just for your website content but for advertising and social media too. Basically it is a complete solution for online marketers who want a better insight into how to drive organic traffic.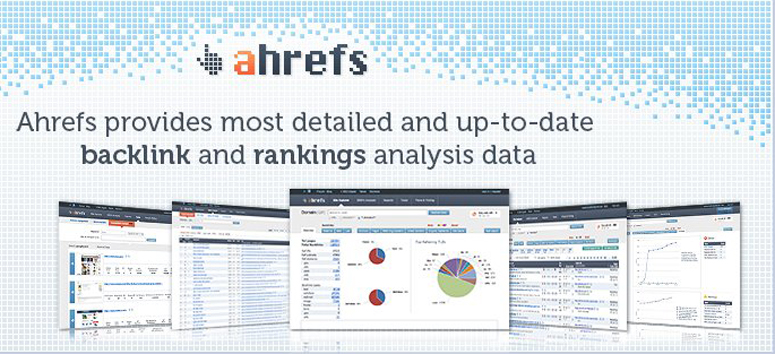 Ahrefs is another brilliant keyword research tool to improve your search rankings and grow your website traffic. This tool enables you to outrank your competitors and position yourself in the top search results.
With its competitor research feature, you can find out your competitor's organic keywords, backlink strategies, and even their PPC keywords. You can also easily find out the top keywords in your niche and track yours and your competitors' rankings.
You'll also love the brand mention monitoring option that notifies you every time you and your brand gets mentioned on the web. With Ahrefs website audit option you can easily determine the SEO loopholes that keep you from growing your traffic.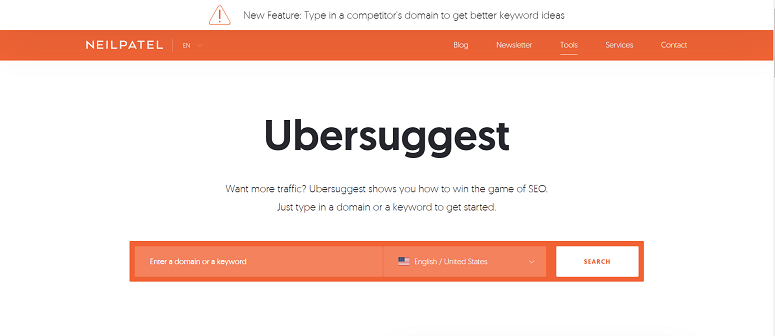 Ubersuggest is a free keyword research tool that gives you a complete overview of the SEO scenes. To get a better understanding of how to improve your website ranking, you can take the test that it offers when you land on the website. It asks you several questions about your website and sends you an analysis report after your answer all the queries.
You can then use the tool to find keyword suggestions for your website. It displays the search volume of the word and how difficult it would be for you to rank for it.
With its SEO Analyzer feature, you can also run a complete site audit and check how many backlinks you have built to your website.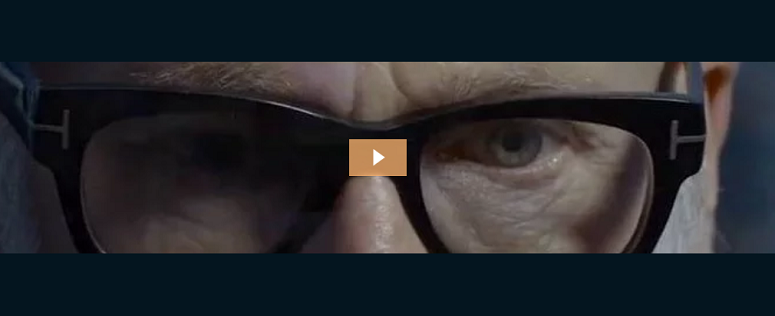 Just like the name suggests, Answer the Public helps you find the queries your audience has so that you can come up with the best content to answer them.
You can also use it to compare two different keywords and find better suggestions too. Once you do your research, you can easily save all your reports for future use. With its pro version, you can make unlimited search and hide unwanted sections and individual suggestions too.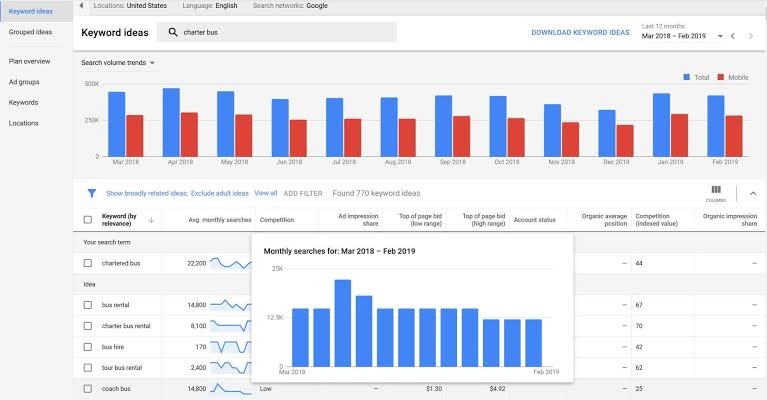 Google Keyword Planner can be another great choice for your next keyword research project.
Once your account is created and you're logged into the Google Keyword Planner, you can start looking for your keywords using the Find New Keywords and Get Metrics. Both these options are super helpful for finding keywords to position higher in search results.
You can also use it to find PPC keywords if you want to increase your revenue using advertisements on your site. And not just that, you can also find keyword metrics. This helps you learn the number of impressions a keyword can have, number of clicks, CTR, etc.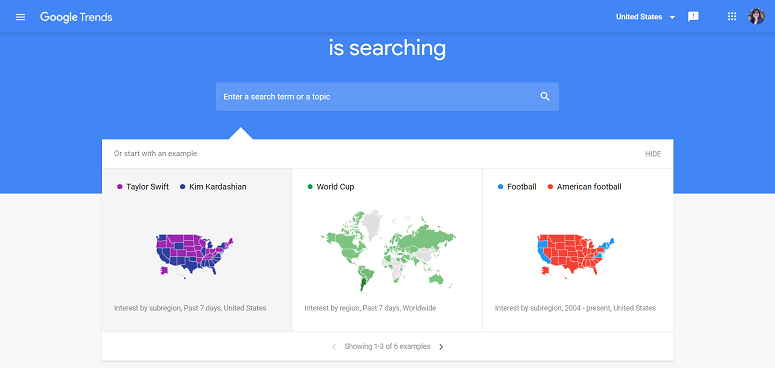 Unlike other keyword research tools, Google Trends visualizes search popularity of keywords, so you can keep up with the recent trends based on the geographical location. You can enter a keyword and see how popular it is in Google Search, whether it is booming or diminishing.
This tool displays live results of both versions of Mobile and Desktop Volume. It visualizes the data on images searches, web searches, and YouTube searches. Users can track the keyword records of past years too.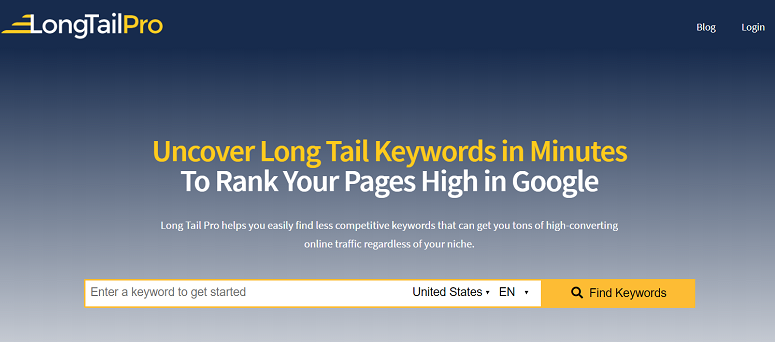 With Long Tail Pro, it's easy to find keywords that help you rank higher on Google. You can have hundreds of keyword options just by entering your seed keyword. It helps you find keywords that are less competitive and even shows you the competitiveness of these keyphrases based on several metrics.
The best thing about this tool is how accurately and user-friendly the rank tracker is. You'll love how easily you can discover keywords that can be profitable for your business. If you're still not sure which one can be the best option, use the rank value to determine which one can yield the best results.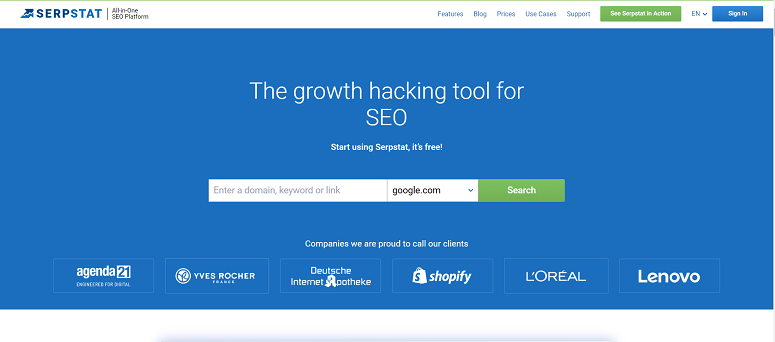 SERPStat is an all-in-one SEO tool that comes loaded with features. The good news is that you can use all of these features without paying a single penny.
Using this tool, you can have access to all the top keywords that influencers and top marketing leaders use to make their business appear on top search results. You can then determine the best keyword by checking the value. This value is calculated based on several metrics like search volume, cost-per-click, competition level or the number of search results.
And not just keyword, it also lets you discover your website's most relevant pages. To have a better understanding of your keywords it offers you a graphical representation of how user's interest fluctuates for a specific keyword.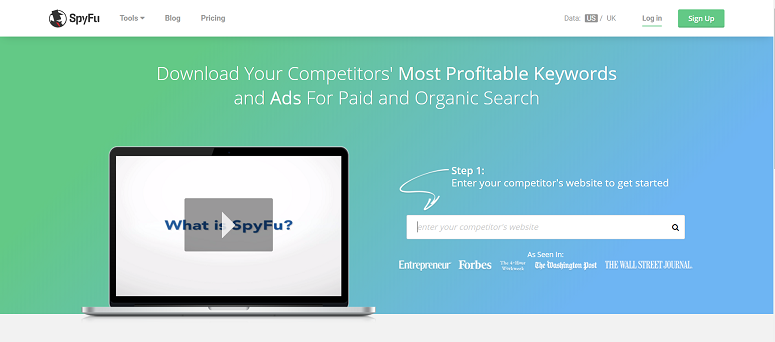 With SpyFu, you get to know the exact keywords your competitors are using. If you want to compete and beat them in the game of SEO, then SpyFu is the best tool you should go for. It lets you download your competitor's most profitable keywords and ads for paid and organic search. These downloads have no limits.
Just enter your URL and the tool analyzes it and finds your competitor. It'll then recommend the most profitable keywords that you haven't used yet. You can also easily monitor your rankings on major search engines like Google, Yahoo, and Bing. It comes with tons of other features like PPC Ad Rank tracking, PPC negative match recommendation, etc.
Related: Also check out our guide on Search Engine Optimization to ensure better results.
So that's it. We hope this article helped you understand the keyword research tools better. Now it's up to you to use them for the best results. Meanwhile, you might also want to read our article on best SEO tools.